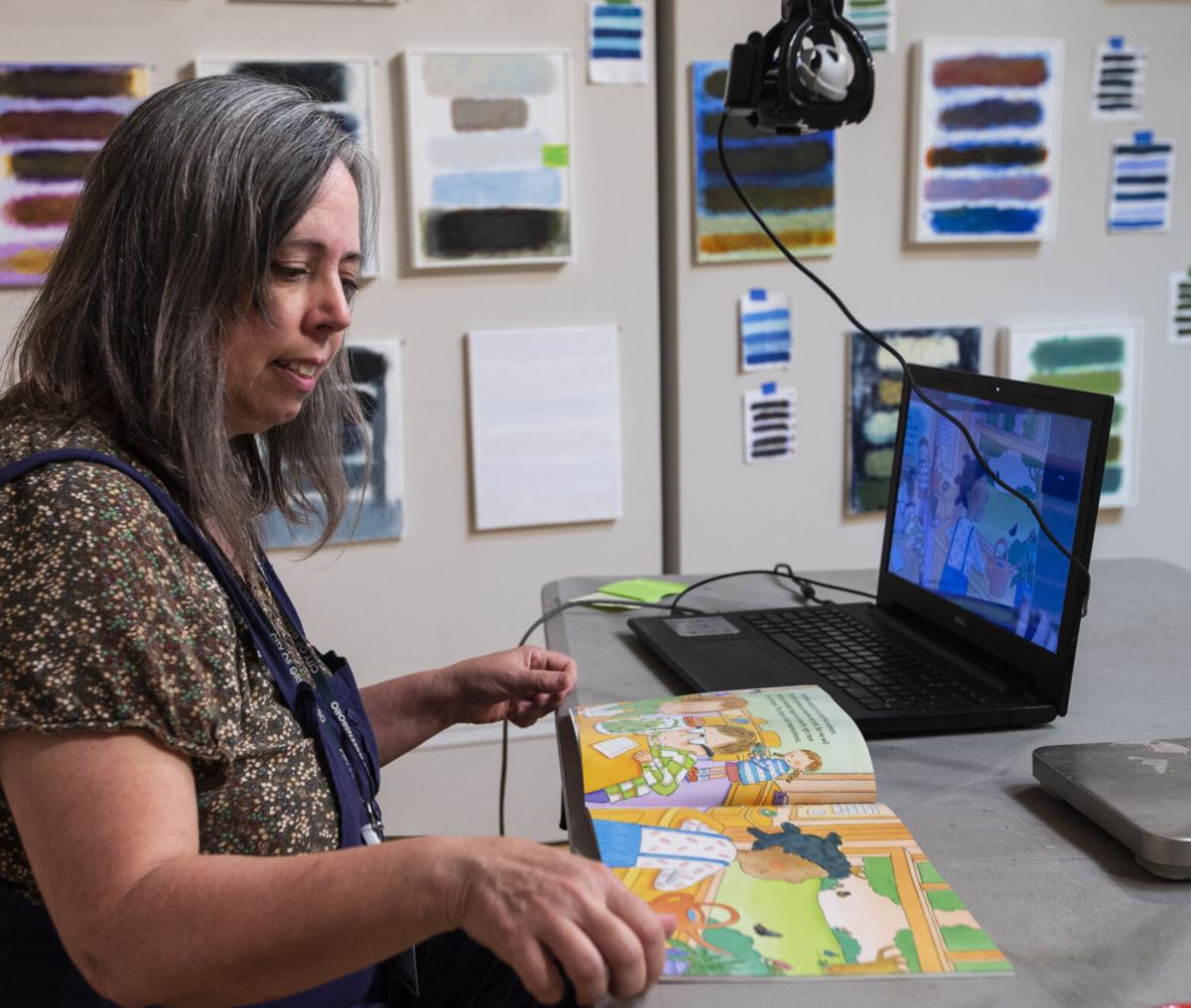 GREENSBORO — GreenHill Center for North Carolina Art will return to in-person camps for children this summer, a year after the COVID-19 pandemic sent the camps online.
On Monday, the art gallery and studio in the Greensboro Cultural Center, 200 N. Davie St., unveiled plans for in-person summer camps beginning June 7 for 10 weeks for ages kindergarten through fifth grade.
"After more than a year of virtual arts programming, we're excited to come back to in-person summer arts exploration," Barbara Richter, GreenHill's executive director, said via email.
"We'll welcome kids back into our studios and galleries in smaller groups, with a maximum capacity of 10," she said. "Easing back into summer camps also means we're taking special precautions to assure the safety of campers and staff, including more time outdoors, dedicated art materials and tools for each camper, social distancing, and mask requirements."
"This year, themed camps will take kids from the Big Backyard to Cafe Monet," Jaymie Meyer, who directs GreenHill's arts education, said in the announcement.
Last summer, Meyer used her laptop, an overhead camera, her art supplies and expertise — and the internet.
Children could join live. Meyer recorded the live sessions so that several child care centers and others enrolled could use the recorded content at their convenience.
This summer will bring children back to the studios. Here's an overview of camps and dates for 2021:
Big Back Yard
From bugs in the grass to birds in the sky, campers will be inspired by the sights and sounds of the great outdoors and learn about nature as they create mud paint, butterfly feeders and garden critters.
3rd-5th grades: June 14-18
Messy Hands
If it's gooey, sloshy, muddy or drippy, this camp will try it. Activities will include slime concoctions to splatter painting. GreenHill calls it the perfect camp for siblings in different age groups.
Draw Paint Sculpt
Campers will explore a wide array of mediums and techniques, offering them a great way to express themselves in new and imaginative ways.
Full Steam Ahead
It's Michelangelo meets Einstein in this "STEAM-y" week of creative problem-solving.
Campers will stir up a magical concoction of investigation, innovation and imagination as they tackle traditional favorites (hint: slime may be involved) and feats of engineering such as playdough as a building material, and rainbow science.
Cafe Monet
This camp offers an adventure in paint for even the youngest artist. Campers will experiment in the vein of some of the world's most innovative painters.
Creative projects such as abstract splatter paintings, watercolor landscapes and nature studies will introduce campers to both traditional and contemporary painting techniques.