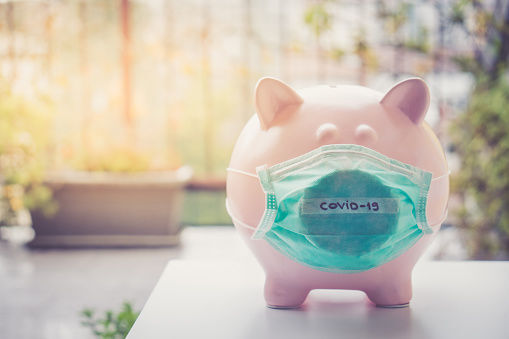 GREENSBORO — Guilford County has distributed $500,000 in federal CARES money among 39 nonprofit arts and culture organizations hurt by the COVID-19 pandemic. 
Since March, the pandemic and resulting government ban on large gatherings have forced music, theater and visual arts groups to cancel performances and exhibitions. That has cost them revenue from ticket, art and concession sales.
The grant money comes from $93.7 million the county received from the federal government to offset lost revenue and other harm inflicted by the pandemic.
Amounts ranged from $2,000 for Friends of the High Point Theatre, to $20,415 for the High Point Arts Council.
"The county's directive for use of the CARES federal emergency funds was to help address the immediate impacts that COVID-19 has had on our communities while managing the public health emergency response," County Manager Marty Lawing said in Thursday's grant announcement.
"Along with our small businesses and non-profits, our arts and culture organizations were negatively impacted by the health measures necessary to reduce the fast spread of the virus," Lawing said. "We are pleased that the program was so well received and could be used quickly to help stabilize these important organizations."
Laura Way, president and chief executive officer of ArtsGreensboro, the city's arts council, and Debbie Lumpkins, executive director of the High Point Arts Council, worked with Guilford County Commissioner and arts advocate Kay Cashion and others to request the $500,000 allocation for arts and culture organizations.
In August, the Guilford County Board of Commissioners approved the allocation.
ArtsGreensboro was selected to manage the grants process. A community advisory commission reviewed organizations' applications and made recommendations. 
ArtsGreensboro recommended grants to 39 organizations throughout the county.
The county Emergency Management Division made final decisions, none of which varied from the ArtsGreensboro review panel recommendations.
To Way, the funding would not have happened without the advocacy and understanding of the arts' value in economic development, arts education and quality of life in Guilford County.
"Kay inspired me with her commitment to the arts," Way said in the announcement. "She was very clear with us — the process had to be equitable and fair, and we needed to support as many organizations as possible."
African American Atelier: $3,000
Art Alliance of Greensboro: $18,471
Bel Canto Company: $12,835
Carolina Theatre of Greensboro: $13,576
Center for Visual Artists: $12,655
Community Theatre of Greensboro: $20,056
Eastern Music Festival: $18,454
Forge Greensboro: $11,353
Friends of John Coltrane: $12,334
Friends of the High Point Theatre: $2,000
Green Hill Center for North Carolina Art: $19,822
Greensboro Ballet: $12,975
Greensboro Children's Museum: $19,237
Greensboro Downtown Parks: $19,237
Greensboro Opera: $13,896
Greensboro Symphony Orchestra: $19,296
Greensboro Youth Chorus: $4,200
High Point Arts Council: $20,415
High Point Ballet: $18,419
High Point Community Theatre: $13,455
Kids Poetry Basketball: $8,000
Magnolia House Foundation: $11,613
Music for a Great Space: $7,300
North Carolina Brass Band: $5,000
North Carolina Folk Festival: $20,231
North Carolina Theatre Conference: $14,326
Piedmont Blues Preservation Society: $10,000
Preservation Greensboro: $12,414
Reconsidered Goods: $11,173
Royal Expressions Contemporary Ballet: $7,690
Southwest Renewal Foundation of High Point: $12,254
Theatre Art Galleries: $13,335
Touring Theatre of North Carolina: $13,135
Triad Pride Performing Arts: $2,500
Concerned about COVID-19?
Sign up now to get the most recent coronavirus headlines and other important local and national news sent to your email inbox daily.