The Guilford County health department begins its first COVID-19 vaccination clinics for people 75 years and older on Monday. Appointments may be made beginning at 8 a.m. Friday by calling 336-641-7944 and selecting "Option 2."
Here's a Q&A with the health department about how vaccination plans are shaping up.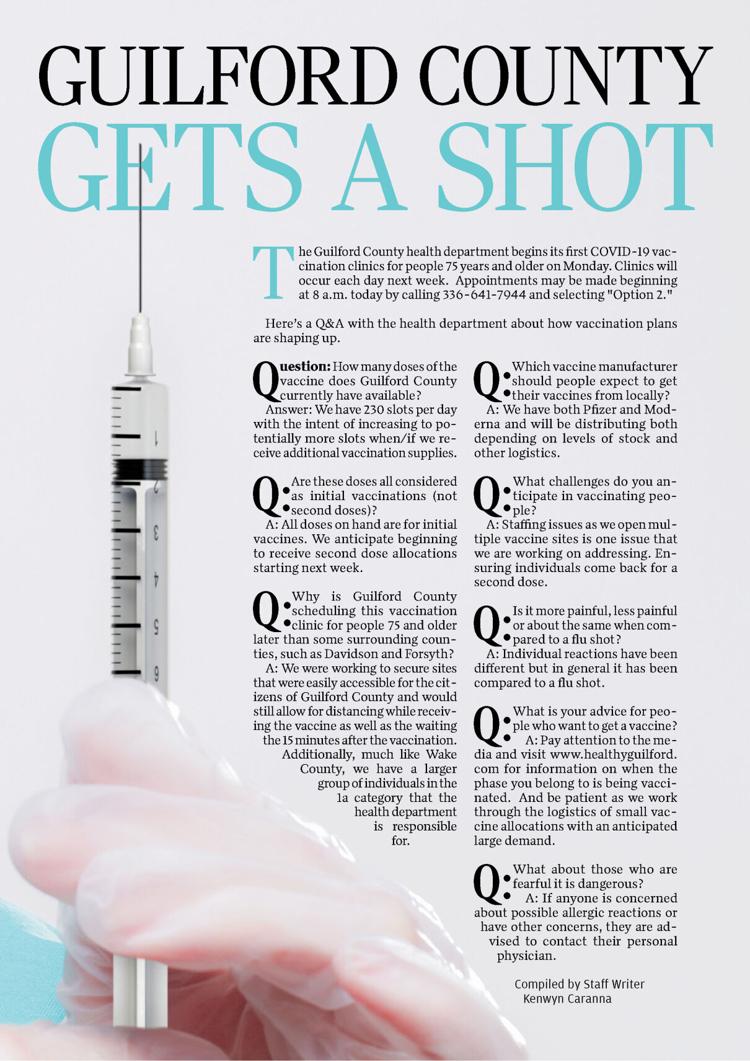 Contact Kenwyn Caranna at 336-373-7082 and follow @kcaranna on Twitter.