GREENSBORO — Guilford County health officials are encouraging parents to accompany minors when they get their COVID-19 shot.
As of Wednesday, anyone age 16 or older can receive the coronavirus vaccine in North Carolina.
While not required, Health Director Dr. Iulia Vann urged parents to come with their children to the appointment and be prepared to sit with them during the 15- to 30-minute observation period.
"If you cannot accompany a minor to their vaccine, it is important that they have a good understanding of what they are receiving, the potential side effects of the vaccine and that they will need to return for a second dose," Vann said during a Wednesday news conference.
The one-dose Johnson & Johnson vaccine is not approved for people younger than 18. See correction at the bottom of this story. Both Pfizer and Moderna, the other two federally-approved vaccines, require a second shot weeks later.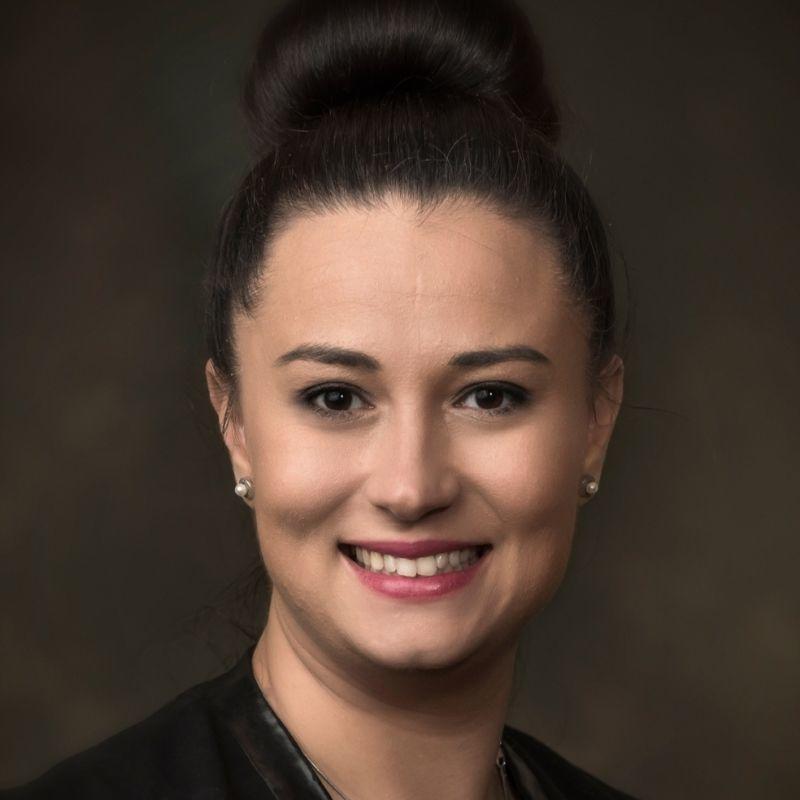 Vann said parental consent is not required as long as the adolescent is able to make medical decisions for themselves and understands the risks and benefits of the vaccine.
Also during the weekly briefing, the county announced it is acquiring three mobile vaccination units, the first of which will arrive in mid-May.
"We're excited to receive the van and to be able to take our vaccines on the go a little bit more," Vann said.
Thus far, 28% of Guilford County residents are partially vaccinated and 17.8% are fully vaccinated, Emergency Management Director Don Campbell said at the news conference.
The county has administered nearly 84,000 doses of the vaccine, including 47,004 first doses, 35,435 second doses and 1,098 doses of the Johnson & Johnson vaccine.
"So those are some great numbers (that) continue to climb and get us closer to those goals overall," Campbell said.
And while demand for the vaccine has slowed — some appointments between today and April 12 remained available Wednesday morning — Campbell said that's not necessarily a bad thing.
"Releasing 8,912 appointments right after the Easter break is a lot of appointments to be able to get out there. And so we're not overly surprised that we still have some available," he said.
Health officials also will be closely monitoring COVID-19 cases in the next couple of weeks to gauge what impact travel and gatherings during spring break might bring.
"We don't have a clear picture of how that's going to look like because we're still in that incubation period right now," Vann said. Based on experience with the Thanksgiving and Christmas holidays, she said "we are anticipating to see a slight spike in cases."
The county is still seeing some deaths from the January and February spike in cases, Vann added.
COVID-19 testing also is slowing down in the county. Vann encouraged people who have gathered with others outside of their household or who have been in "high risk" situations where masks weren't worn to get tested, even if they're asymptomatic.
"You may not have symptoms, but you can still be infected and you can still affect others," she said.
She attributed the recent rise in the county's positivity rate, which stood at 6.7% Wednesday, to more people getting tested who already are exhibiting signs of the disease.
As for variants to the disease, such as the highly contagious strain first identified in the United Kingdom, Vann said neither the county nor the state is equipped to determine how widespread it is here.
"So we don't have a very clear picture of what is the number of variants in the community," she said.
The Centers for Disease Control and Prevention in Atlanta tests randomized samples to determine the spread of variants. On Wednesday, the CDC announced the UK variant is now the most common lineage circulating in the United States.
All three vaccines have shown they provide adequate protection against this variant, federal health officials have said.