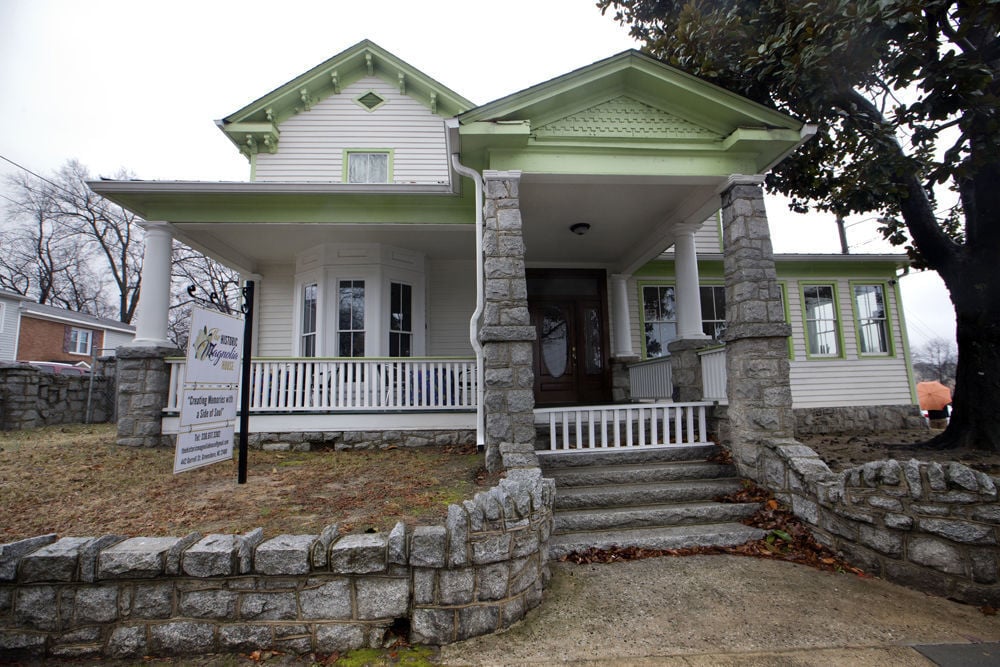 GREENSBORO — The Historic Magnolia House has launched a fundraising campaign to reopen the Green Book site as an inn this fall.
"We would love to raise $100,000 through this fundraiser, both through cash donations and sponsorships, as well as in-kind donations of furnishings," said Melissa Knapp, historic site manager and curator of the house at 442 Gorrell St. on the perimeter of downtown.
Louis Armstrong, Satchel Paige, James Brown, James Baldwin, and Ike and Tina Turner are among many celebrated guests who sought accommodations at the house during the Jim Crow era.
Natalie Pass Miller is the current owner and principal officer of Magnolia House Foundation Inc., a not-for-profit organization whose chief role is to grow awareness for African American history in the Triad, while contributing to the area's tourism experience.
Her team includes a documentary archivist.
"Through the generosity of sponsorships and donations, we invite businesses, organizations and individuals to help us shape the future by exploring the past," Miller said in Thursday's announcement. "The Historic Magnolia House puts the story of civil rights front and center for our community."
The grand Victorian style home in the South Greensboro Historic District was built in 1889 and is documented in the National Register of Historic Places. Erected as a single family residence, it was eventually bought by the Gist family to function as a hotel for Black travelers.
One of 300-plus Green Book listings in North Carolina between 1955 and 1961, the Historic Magnolia House is now one of six operating in the state. Presently, the onsite cafe prepares and serves lunchtime meals, including a history-inspired Shoebox Lunch. The home's first-floor common areas may be reserved for community and private events.
The remaining room renovations within the nearly 5,000-square-foot building, including four guest rooms and a concierge lounge, may be sponsored through tax-deductible financial contributions and in-kind donations. Greensboro-based Cone Health made the first sponsorship commitment, according to the release.
For the restoration project, Miller engaged Vivid Interiors, a women-owned design firm in downtown.
A by-invitation, evening event for dignitaries and guests is planned for May 14.
To kick off the community campaign, the Historic Magnolia House is open for self-guided tours of the home and the proposed design plan from 11 a.m. to 4 p.m. May 15. Tickets to the public event can be bought online.