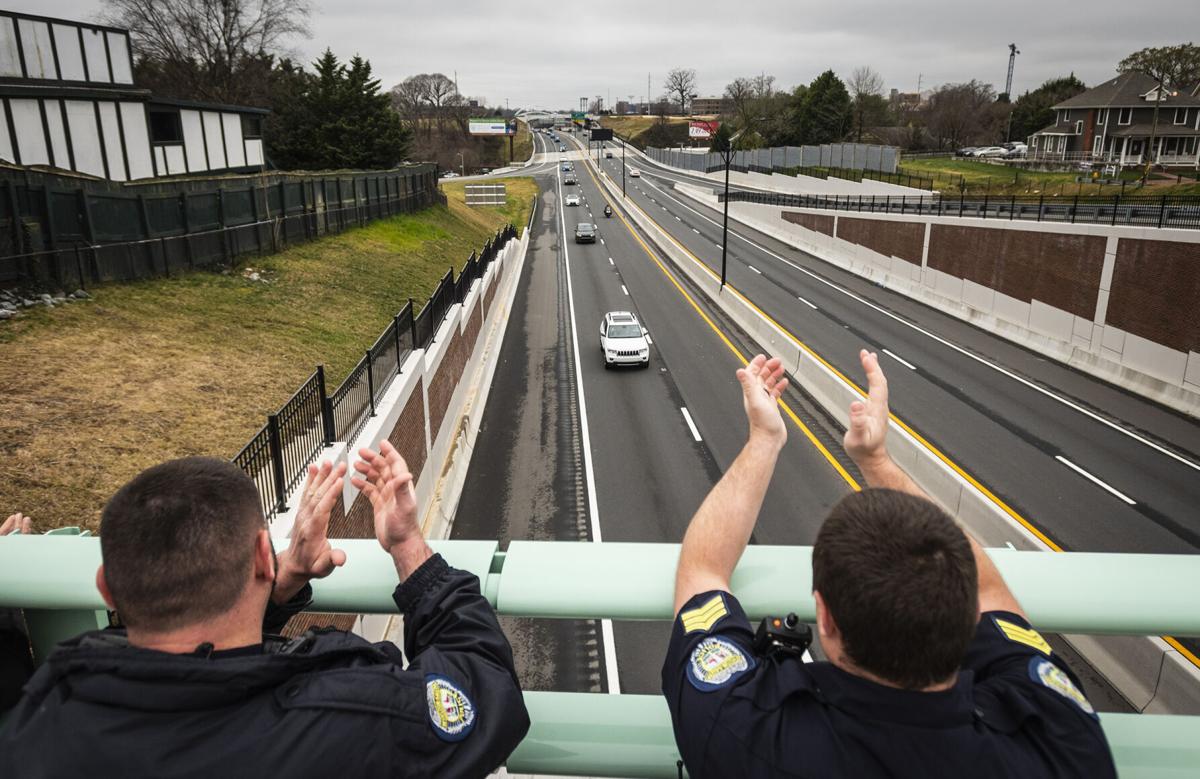 WINSTON-SALEM — Winston-Salem police officers and firefighters joined other local first responders to honor a wounded Kernersville police officer who returned home Tuesday from the hospital.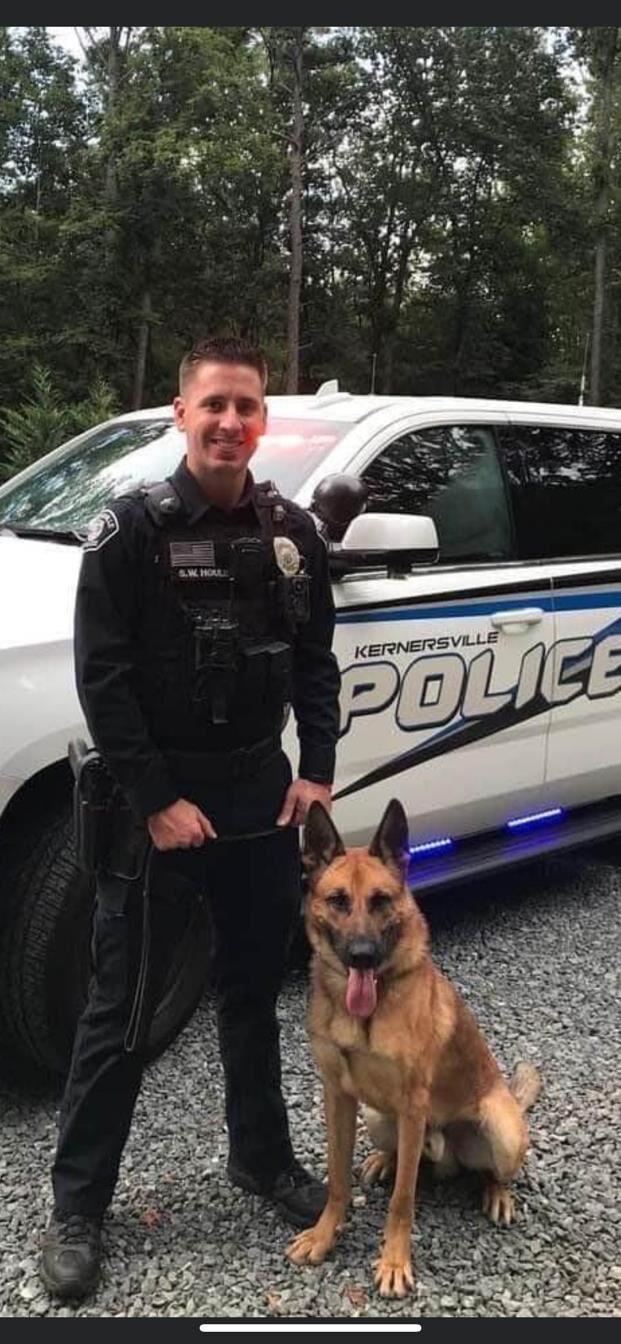 The city's police officers and firefighters gathered on bridges over Salem Parkway and waved to a motorcade that carried Kernersville Police Officer Sean Houle to his home in Germanton.
Members of the Kernersville Police Department, the Highway Patrol, the Forsyth County Sheriff's Office, the Walnut Cove Fire Department, the Stokes County Sheriff's Office and the Forsyth County Emergency Medical Services also gathered at Wake Forest Baptist Medical Center and at Houle's home to honor him, said Officer Blake Jones, a spokesman for the Kernersville Police Department.
"He (Houle) is doing much, much better," Jones said. "He still has a long road to recovery ahead of him because he has to have more procedures done."
Houle was shot three times with his own gun about 3:30 a.m. Feb. 21, Kernersville police said. Quinton Donnell Blocker, 37, has been charged with attempted first-degree murder, felony assault on a law-enforcement officer with a firearm and possession of a firearm by a felon.
Blocker was being held Tuesday in the Forsyth County Jail on $1 million bail, the Forsyth County Sheriff's Office said.
Arrest warrants show Houle was "returning a subject to his residence after release from custody" and encountered Blocker at Century Square Apartments, which is near Century Park and Century Place boulevards in Kernersville. Earlier in the day, Blocker ran from Houle during a traffic stop, according to the warrants.
Houle was shot three times in the face, arm and hand with his gun, police said. Police officials haven't released additional details about how Houle was shot.
Houle was in a marked cruiser and was not dispatched to a call at the time, police said. Houle called dispatchers and said he needed help. Kernersville officers do not have partners in the vehicles when they are out on patrol, police said.
On Tuesday, Houle was smiling and waving to the officers and other first responders who gathered to honor him, Jones said. Houle hugged many officers at the hospital.