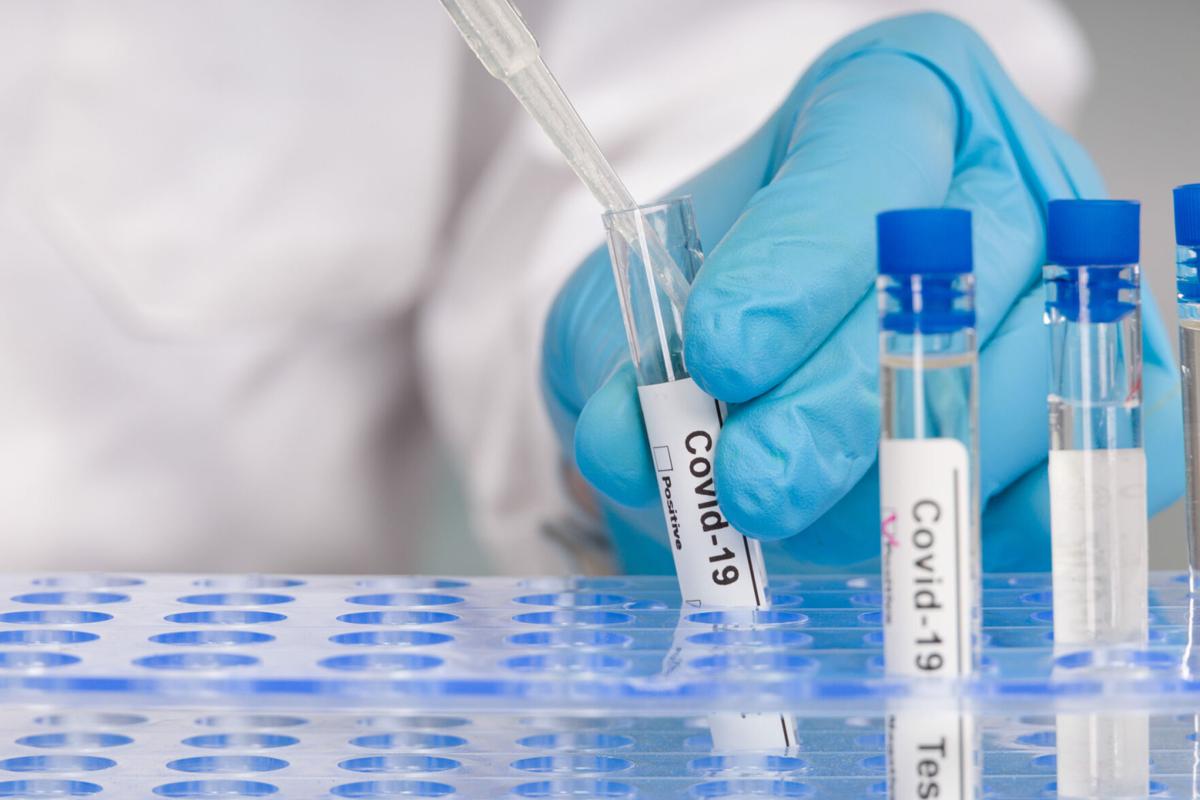 The latest on COVID-19 in the Triad, North Carolina and the United States, with an afternoon update from Guilford County and the CDC:
Number of N.C. cases: Monday's data shows 2,133 new cases, according to the N.C. Department of Health and Human Services. The state's cumulative total now stands at 844,770. There were a total of 33,208 tests completed Sunday. Of the tests returned Saturday, 6.1% were positive, according to the latest data available. 
In Guilford County: There are two different official counts of Guilford County's COVID-19 numbers:
• According to Monday's update from state health officials, Guilford County has a total of 39,089 cases (728 cases per 10,000 residents) and 537 deaths. That's an increase of 98 cases since Sunday's report and no new deaths. 
• According to the Guilford County Division of Public Health, there are 2,395 active cases of COVID-19 and 38,344 cumulative cases as of Monday, the latest data available. The county health department has verified 506 deaths related to COVID-19. Some 83 Guilford County residents are currently hospitalized and 1,234 have been hospitalized for treatment of COVID-19 since the pandemic began. The health department said 35,442 county residents have recovered from the illness.
In the region: Monday's state data shows Alamance County with 15,426 total cases (910 cases per 10,000 residents) and 217 deaths; Davidson County with 14,443 total cases (862 cases per 10,000 residents) and 149 deaths; Forsyth County with 31,256 total cases (818 cases per 10,000 residents) and 338 deaths; Randolph County with 12,874 total cases (896 cases per 10,000 residents) and 196 deaths; and Rockingham County had 6,711 total cases (737 cases per 10,000 residents) and 59 deaths.
Cone Health: There were 89 patients hospitalized with COVID-19 as of early Monday, according to Cone's online tracker, seven fewer than Sunday. This figure excludes emergency room patients. The hospital system is at 67% of its intensive care unit capacity. 
N.C. deaths: North Carolina has recorded 10,934 deaths from COVID-19 as of Monday, an increase of eight from Sunday's report. 
N.C. hospitalizations: 1,567 people were hospitalized Sunday, according to state health data based on reports from 94% of the state's hospitals. That represents a decrease of 80 from Saturday, according to the most recent data.  
Across the U.S.: According to the Centers for Disease Control and Prevention, the United States and its territories have recorded more than 27.93 million cumulative cases of COVID-19 as of Monday afternoon. New cases increased by 55,528 from Sunday. The CDC also reported 1,303 new deaths nationally Monday to bring the U.S. pandemic death toll to 497,415. 
For more information: In North Carolina, call 211 or 888-892-1162. Get updates by texting COVIDNC to 898211. Click here for more information about COVID-19.
Note: Health officials warn that data is preliminary and can change as information is updated and as processes for collecting data are modified.
Contact Jamie Biggs at 336-373-4476 and follow @JamieBiggsNR on Twitter.