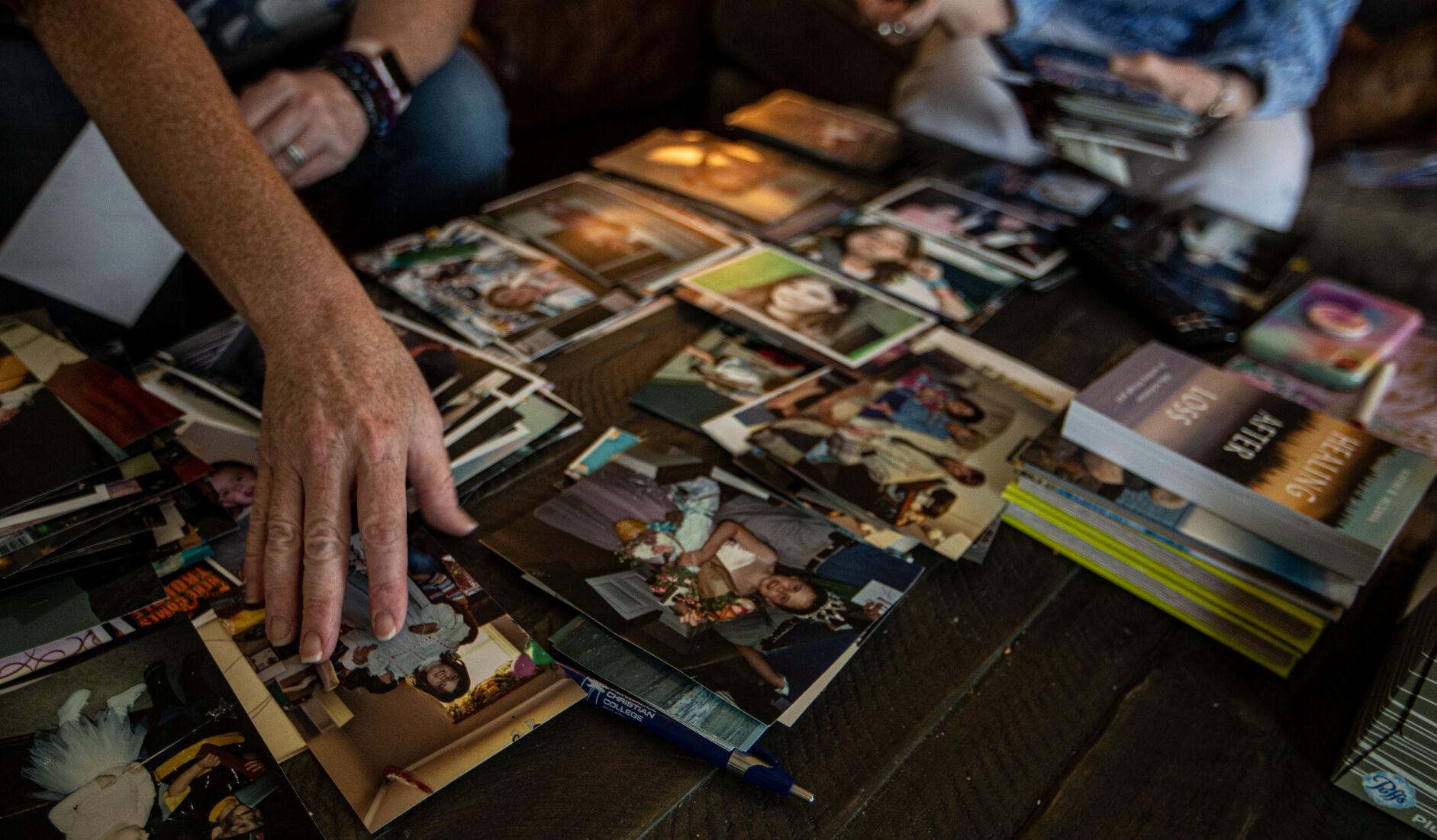 GREENSBORO — From the time Kaitlyn Drake's journey with substance abuse began about five years ago, to the moment her 24 years were cut short on July 29, she fought for her sobriety.
"She was really proud of it," said Drake's mother, Caroline Drake. Her oldest child wanted so badly to be one of the ones who "made it."
And, outwardly, she was making it, her mother said.
"She was doing the best she had been."
After battling a relapse with heroin and getting sober for the second time in less than a year, Kaitlyn Drake was healthy. She was attending family events. She was dating a new guy who encouraged her sobriety. She was continuing to regularly attend Narcotics Anonymous meetings while working toward a job and a better life. 
Then the COVID-19 pandemic struck.
It wasn't just gyms, movie theaters and hair salons that shut down when the coronavirus found its way to North Carolina. The in-person NA meetings Drake relied on to help her maintain her sobriety suddenly came to a halt. Like so many other groups, meetings shifted online.
"She couldn't connect with the Zoom meetings," Caroline Drake said. During the online sessions, people often turned cameras and microphones off, leaving Kaitlyn Drake to stare at a sea of black boxes on the screen. The routine she'd grown accustomed to was gone.
"She told me she'd been struggling," Drake's mom said. "She didn't tell me the extent that she'd been struggling."
Overdoses spike

Kaitlyn Drake represents just one of the rising number of people who overdosed in Guilford County this year.
A month-by-month tally of naloxone doses, the overdose reversal medication, given by Guilford County Emergency Services reveals a startling spike in overdoses between March and April, the same time the pandemic hit — the same time jobs were lost, social isolation began and nearly every facet of everyday life was interrupted.
In both January and February, Emergency Services gave naloxone 67 times to stop an overdose, according to data provided by department director Jim Albright. In March, that number rose slightly to 75, but shot up to 104 in April. It peaked in May at 117, but dipped to 105 in June and 83 in July.
With 847 doses delivered through July 31, the county is on track to give naloxone to more overdose victims than the 1,191 times the aid was provided all of last year. That would break the record of 1,210 in 2018.
While the number of overdoses is heading toward another record, associated deaths remain on par with the past two years. Overdoses claimed 50 lives in Guilford County through July, which looks to trail last year's record 111. The county has only been compiling this data since 2013.
Data tracked by N.C. Detect reveals 172 opioid overdose emergency department visits in Guilford County through June, compared to 164 at the same time last year. Across the state, 824 emergency department visits have been tracked this year, up from 641 during the same time last year.
The data, however, likely undercounts the problem, said Chase Holleman, program coordinator for Guilford County Solution to the Opioid Problem.
"I think the majority of folks are refusing transport after overdose," said Holleman, who has been in recovery for over seven years.
In addition to transport refusals, so many overdose reversals go unreported due to people having their own supply of naloxone, courtesy of groups like GCSTOP.
GCSTOP is responsible for harm reduction training and community outreach to overdose victims in and around Guilford County, but the group also runs a syringe exchange program, providing drug users with clean syringes and supplies, including naloxone. The supplies are designed to keep people as safe as possible while they're still using.
Holleman said his group doesn't hear about every time someone uses naloxone provided by GCSTOP, but from April to July, he knows of at least 219 community rescues — overdose reversals by people, usually friends or family, who have a personal supply of naloxone.
"That's a lot," Holleman said. Also since April, "We've seen 240 people. Eighty of those were new participants, so a lot more folks. It's definitely a large increase."
Holleman said it's possible stresses associated with the pandemic have led some addicts, like Kaitlyn Drake, to start using again.
"I think that's reasonable to believe, though I'm not sure there's hard data," he said. "There's hard data that people are drinking more, that alcohol sales are up, that intimate partner violence is up, that most social problems are rising."
Holleman said there is no doubt that the drug market, like all markets, was impacted by the pandemic.
"We have an unregulated drug supply and now that fentanyl is easier to produce and cheaper to produce, it makes good business sense to sell that as opposed to heroin or as a substitute for heroin," Holleman said. "That's caused an increase in overdoses.
"Every time there's a squeeze on the market, the drug supply gets more dangerous."
Kaitlyn Drake's family isn't sure what substance led to her overdose, but they suspect she thought she was buying heroin and wound up with fentanyl instead. 
Pharmaceutical fentanyl is a synthetic opioid pain reliever that is about 50 to 100 times more potent than morphine, according to the Centers for Disease Control and Prevention. But most overdoses by fentanyl are the product of the just as potent and illegally made version, which is frequently mixed with heroin or cocaine, often without the buyer's knowledge.
What began as experimentation with alcohol and pills eventually morphed into a heroin addiction for Drake. Surrounding herself with the "wrong people" and a long history of anxiety led her down that path, according to her family.
"She looked for projects," Caroline Drake said. "She liked to rescue people."
It's how Kaitlyn Drake's family suspects her addiction began, and how she ended up living with a boyfriend who had just inherited a large sum of money after his father's death.
Around the time she was 19 years old, Drake's family noticed she was distancing herself from them. They noticed little changes, but weren't sure what to make of them. She and her boyfriend lived off the money left behind by his dad for about two years, up until Christmastime 2018. The money ran out and she and her boyfriend needed a place to stay.
"We realized very quickly when they got here that something wasn't right," Caroline Drake said.
Kaitlyn Drake's dad, Marcus Drake, said he decided to drug test both his daughter and her boyfriend after he found a needle cap. The tests came back negative — later, they learned they used someone else's urine to pass the test — and the couple made up an excuse about the needle cap, which assuaged some of the family's fears. But the Drakes said they still knew something was off about their daughter.  
They told her that her boyfriend could stay until New Year's, but after that, he had to go. She was welcome to stay for as long as she liked. Three days after he moved out, Drake called her mom and admitted what her parents had suspected.
"She calls me at work and says 'Mom, I have a problem. I have an addiction problem. But I have a rehab place I can go to. At 2 o'clock today, I have to be there.'"
It was the first time the Drakes had confirmation that their daughter was using drugs.
Unbeknownst to her parents, Drake was using heroin. Despite overdosing in the past, she'd managed to keep her drug use a secret.
Marcus Drake said he went through his daughter's room that night and found hundreds of needles, likely from GCSTOP. A review left by Kaitlyn Drake on GCSTOP's Facebook page in February 2019 credits the group with aiding in her recovery:
"I don't know what I would have done without the access to clean supplies and naloxone," she wrote. "They are the reason I'm alive and clean today.
"For a while going to GCSTOP was the only time I could truly talk about what I was feeling and my problems. … We do recover so please don't give up."
Fighting for sobriety 
Blindsided by her revelation, Drake's parents took her to Addiction Recovery Care Association in Winston-Salem in January 2019. When they visited her on parents night eight days later, staff told them that Drake needed to leave because they had learned that her boyfriend was also there, which was against program rules. They sent the Drakes home without a plan.
"We took her home and we treated her like a 3-year-old," Marcus Drake said. He said they didn't know what else to do. All they knew about drug and substance use disorders was what they saw on television.
"We took her to meetings every single day," Caroline Drake said. "For a solid two months, I would sit outside of meetings and watch the door and wait for her to come out. It was completely exhausting, but we were in survival mode."
Meetings seemed to work for their daughter, at least for a while. Until mid-2019, she remained drug-free, up until a culmination of stressful events, including the loss of a job and a difficult oral surgery. She relapsed sometime between May and July that year.
On Halloween, they took her to Fellowship Hall, an addiction and drug treatment center in Greensboro. They picked her up on Thanksgiving, but during the time their daughter was there, the Drakes decided they needed to educate themselves about addiction.
They attended the family program at Fellowship Hall and then started to attend NA family groups, designed for people who are family members of those battling addiction. They entered into a routine of going to meetings the same way Drake did. Sometimes her new boyfriend would go to meetings with her. The entire family was actively working to fight her addiction.
By March, Drake was several months into sobriety, but she relied heavily on Fellowship Hall's intensive outpatient program, the meetings she attended and the socialization they provided. But when COVID-19 arrived, the meetings went virtual and she struggled to connect.
"It is more difficult for individuals to build strong support networks when in-person meetings are limited," Anita Layman, Fellowship Hall's director of development, said in an email. 
People often have a difficult time navigating intensive outpatient therapy and treatment virtually, she said. Since the pandemic began, Layman said, the local NA community has seen "several overdoses." 
These are not just local issues.
According to the American Medical Association, more than 35 states have reported increases in opioid-related deaths, as well as ongoing concerns for people with mental illness. 
Yet at the same time, funding to groups like GCSTOP has lessened. 
It was the "perfect storm" for a relapse, Caroline Drake said.
"It was too much of a mess," she said, "and the meetings were her lifeline."
'The hardest thing I ever had to do'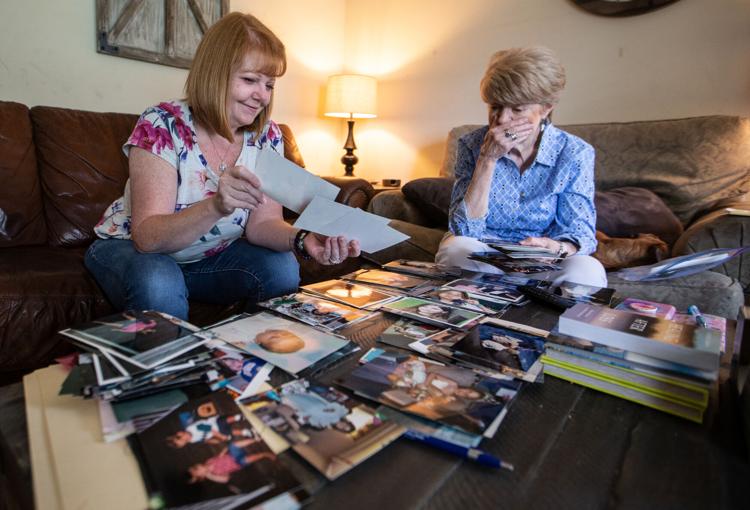 The Drakes used messages on Kaitlyn's cell phone to piece together the moments that led to her relapse.
It started with an old friend who reached out to ask for help. He was struggling to keep from using. Would she come over to help him? When she got there, he already had bought drugs and encouraged her to take some "just this one time." She gave in.
The messages show Drake admitted that she relapsed and wanted to tell her parents, but she didn't. They don't know what transpired over the next several days, but they saw she reached out to her ex–boyfriend — the one she lived with for two years — the night before her overdose.
Drake texted him that she was sitting in the McDonald's parking lot. She told him she was going to buy heroin. He tried to stop her.
The next morning, Kaitlyn Drake's boyfriend, Tripp Jones, found her unresponsive in the bathroom.
"She was just in a ball on the floor," he said. "I just lost it. I held her for a few minutes and then all I could do was call her mom."
Despite severe brain damage from the overdose, Drake lived for 12 days at Moses Cone Hospital, with a ventilator to help her breathe.
COVID-19 restrictions at the hospital prevented family from seeing her for six days. Caroline Drake said she called multiple times every day, begging for more information on her daughter's condition, and got conflicting reports.
Noah Drake, Kaitlyn Drake's younger brother, said his family felt like they were in the dark when the doctors and nurses weren't calling with updates.
"To them, it's just another patient," he said, "but to the people who are outside, it's everything."
One night, a neurologist gave Caroline Drake hope that her daughter might recover but face some impairment. The next morning that hope withered as her daughter's critical care doctor said the 24-year-old would likely spend the rest of her life in a long-term care facility, essentially unresponsive.
The Drakes decided to take Kaitlyn off the ventilator. Hospital restrictions due to the virus meant that only four people could be with her to say goodbye.
Caroline Drake couldn't accept that. She wanted both sets of grandparents to be there.
"They were as much a part of her life as we were and I wasn't going to not honor that by telling them that we've got to pick one name out of a hat," she said. "How do we pick a grandparent?"
After 36 hours of negotiating, Drake worked it out with the hospital that she, her husband and son, and both sets of grandparents could be with Kaitlyn at the end.
Saying goodbye to her daughter was the hardest thing she's ever done, Caroline Drake said.
"Marc's dad was almost inconsolable," she said. "I think to that day he thought she just needed her Pap. And he was going to put his hands on her and wake her up and she was going to be OK."
But after two hours off the ventilator, Kaitlyn Drake was gone.
Now her family is left to wonder, if not for the disruption caused by the coronavirus, would she still be here? 
Caroline Drake recently scrolled through comments on a GoFundMe fundraiser a friend started to assist Kaitlyn's family with medical bills. One of the comments, she said, perfectly summed up what battling an addiction is like right now:
"Getting sober was the hardest thing I ever had to do. Staying sober during this pandemic is the second hardest thing I've ever had to do."
Contact Jamie Biggs at 336-373-4476 and follow @JamieBiggsNR on Twitter.
Concerned about COVID-19?
Sign up now to get the most recent coronavirus headlines and other important local and national news sent to your email inbox daily.