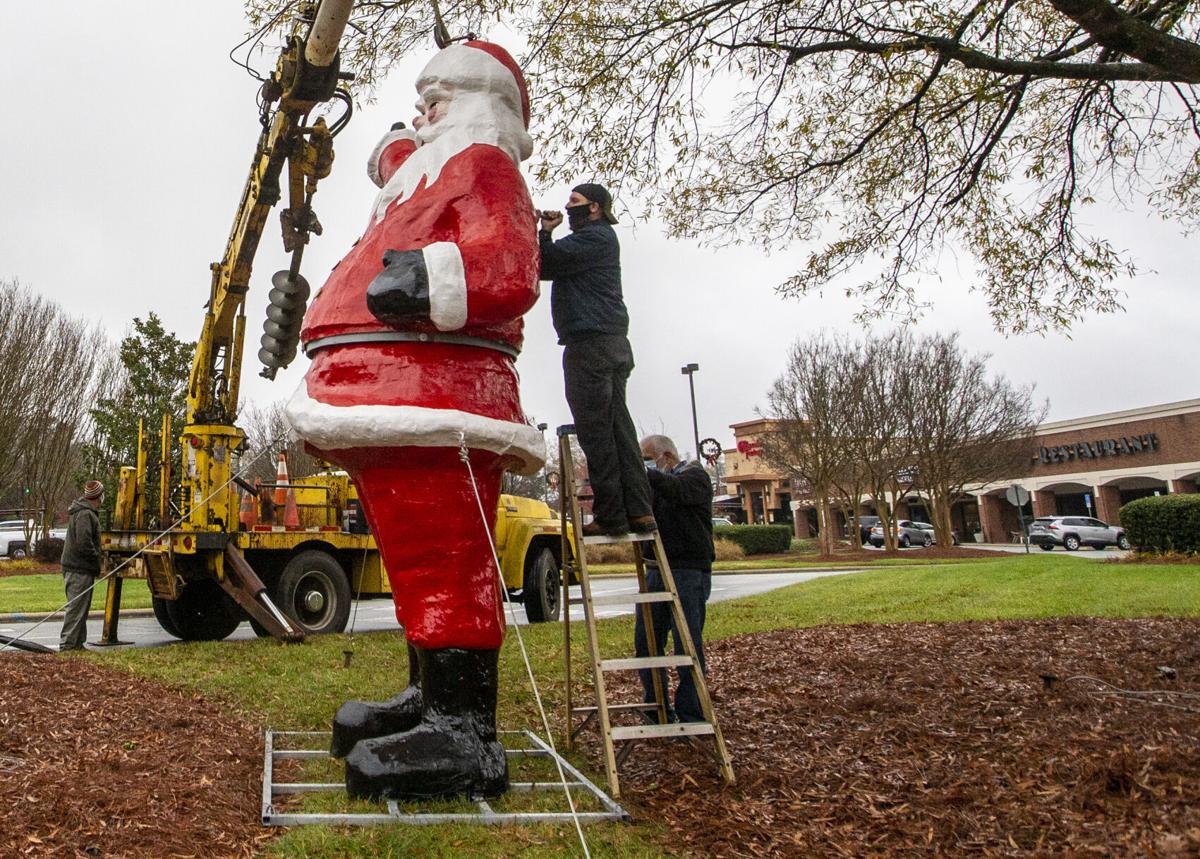 GREENSBORO — Pottery Barn and a variety of seasonal stores will open soon at Friendly Center and The Shops at Friendly, the company said Monday.
Friendly Center said in a news release that the popular home goods retailer will join eight other new retailers during the holiday season.
Pottery Barn, described in the news release as "an upscale furniture and home décor store," will open Nov. 5 with a sneak peek event on Nov. 4 at 6 p.m.
Charming Charlie's, a women's boutique, will return and open in a 5,195-square-foot space at The Shops across from Fleming's Prime Steakhouse & Wine Bar. The store is set to open before Black Friday.
Dewey's Holiday Store is back for the season. The store will occupy a 1,620 square foot space next to Curvi Milieux and Francesca's at The Shops. Construction for the store's permanent location at The Shops next to Altar'd State is underway and is slated for an early 2022 opening.
Anyone looking to adopt a pet this season can find the Guilford County Animal Services PUP-Up Adoption Shop, which will temporarily be housed in a 3,280-square-foot space between Toys & Co. and GameStop.
"Community members can meet and mingle with some of the wonderful available pets — with no appointment needed — and can adopt their furry friend right from the shop location starting Nov. 26," the press release said.
Hickory Farms recently opened in a 1,400-square-foot store between Claire's and Jay's Deli offering meats, cheeses and desserts for the fall and holiday seasons. Hickory Farms will be open through mid-January or while supplies last.
On Deck, a locally-owned trading card, popular electronics and collectibles store will open Nov. 13 in a 1,500-square-foot space between Amy's Hallmark and Poblano's Mexican Bar & Grill at Friendly Center.
Paparazzi Accessories, a local woman-owned business specializing in affordable accessories for women and teens, opened on Oct. 23 in a 1,950-square-foot space next to Express.
See's Candies returns to Friendly Center in early November. Shoppers can find See's Candies through mid-January, or while supplies last, in a 2,100-square-foot space between Claire's and LensCrafters.
Santa's Workshop will open for visits and photos on Nov. 24. Santa and his elves will be available for visits at The Shops next to Jason's Deli through Dec. 24 at 5 p.m.
The new retailers join more than 120 businesses that operate at Friendly Center. Earlier this year, in June, Friendly Center's management announced three new Friendly Center businesses now open or slated to open soon – Lush Cosmetics, Mario's Pizza and seasonal retailer Spirit Halloween.