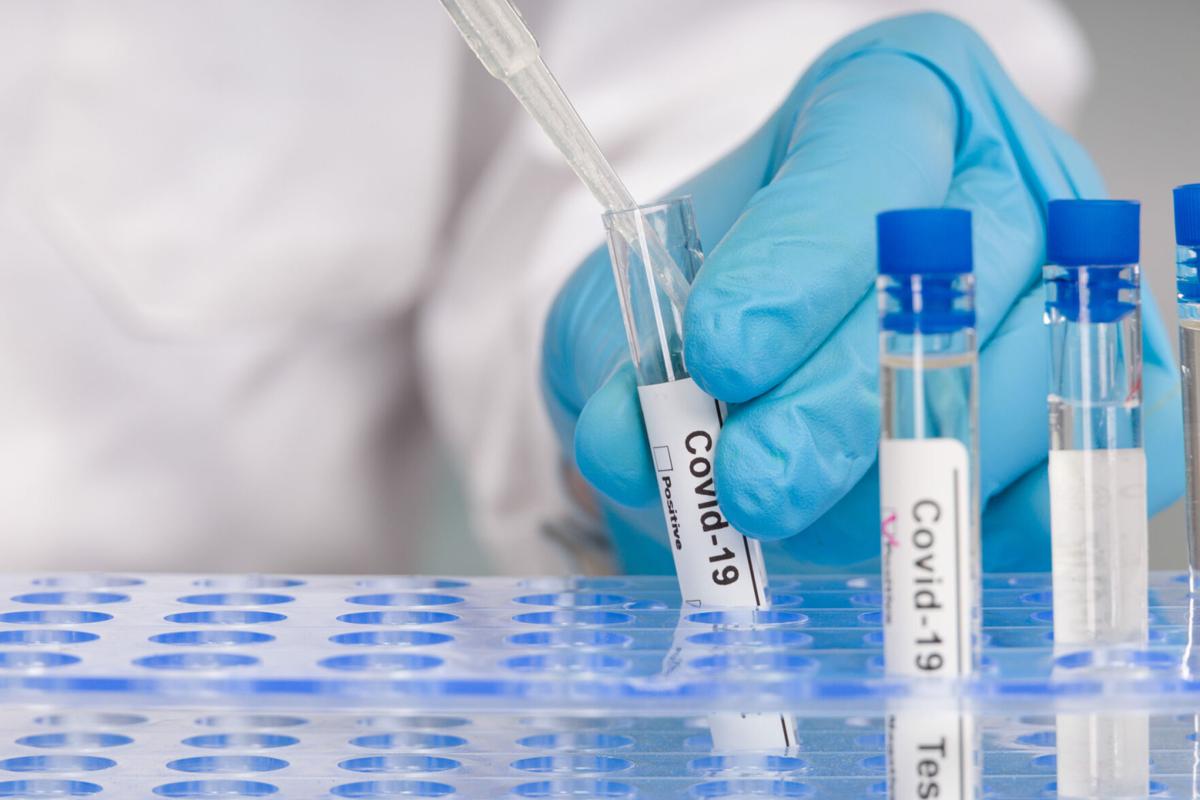 The latest on COVID-19 in the Triad, North Carolina and the United States with an afternoon update from Guilford County:
Number of N.C. cases: Tuesday's data shows 1,514 new cases, according to the N.C. Department of Health and Human Services. The state's cumulative total now stands at 846,284. There were a total of 19,841 tests completed Monday. Of the tests returned Sunday, 6.2% were positive, according to the latest data available. 
In Guilford County: There are two different official counts of Guilford County's COVID-19 numbers:
• According to Tuesday's update from state health officials, Guilford County has a total of 39,157 cases (729 cases per 10,000 residents) and 539 deaths. That's an increase of 68 cases since Monday's report and two new deaths. 
• According to the Guilford County Division of Public Health, there are 2,395 active cases of COVID-19 and 38,462 cumulative cases as of Tuesday, the latest data available. The county health department has verified 513 deaths related to COVID-19. Some 79 Guilford County residents are currently hospitalized and 1,240 have been hospitalized for treatment of COVID-19 since the pandemic began. The health department said 35,726 county residents have recovered from the illness.
In the region: Tuesday's state data shows Alamance County with 15,459 total cases (912 cases per 10,000 residents) and 217 deaths; Davidson County with 14,463 total cases (863 cases per 10,000 residents) and 149 deaths; Forsyth County with 31,305 total cases (819 cases per 10,000 residents) and 338 deaths; Randolph County with 12,918 total cases (899 cases per 10,000 residents) and 196 deaths; and Rockingham County had 6,713 total cases (738 cases per 10,000 residents) and 59 deaths.
Demand is high and supply is low, so vaccination appointments often fill up quickly. Officials recommend to check back often.
Cone Health: There were 89 patients hospitalized with COVID-19 as of early Tuesday, according to Cone's online tracker, one fewer than Monday. This figure excludes emergency room patients. The hospital system is at 69% of its intensive care unit capacity. 
N.C. deaths: North Carolina has recorded 10,965 deaths from COVID-19 as of Tuesday, an increase of 31 from Monday's report. 
N.C. hospitalizations: 1,563 people were hospitalized Monday, according to state health data based on reports from 97% of the state's hospitals. That represents a decrease of four from Sunday, according to the most recent data.  
Some sites offer testing on an almost daily basis. Others offer testing on a temporary basis. Check back for updated clinic sites.
Across the U.S.: According to the Centers for Disease Control and Prevention, the United States and its territories have recorded more than 27.99 million cumulative cases of COVID-19 as of Tuesday afternoon. New cases increased by 55,419 from Monday. The CDC also reported 1,578 new deaths nationally Tuesday to bring the U.S. pandemic death toll to 498,993. 
For more information: In North Carolina, call 211 or 888-892-1162. Get updates by texting COVIDNC to 898211. Click here for more information about COVID-19.
Note: Health officials warn that data is preliminary and can change as information is updated and as processes for collecting data are modified.