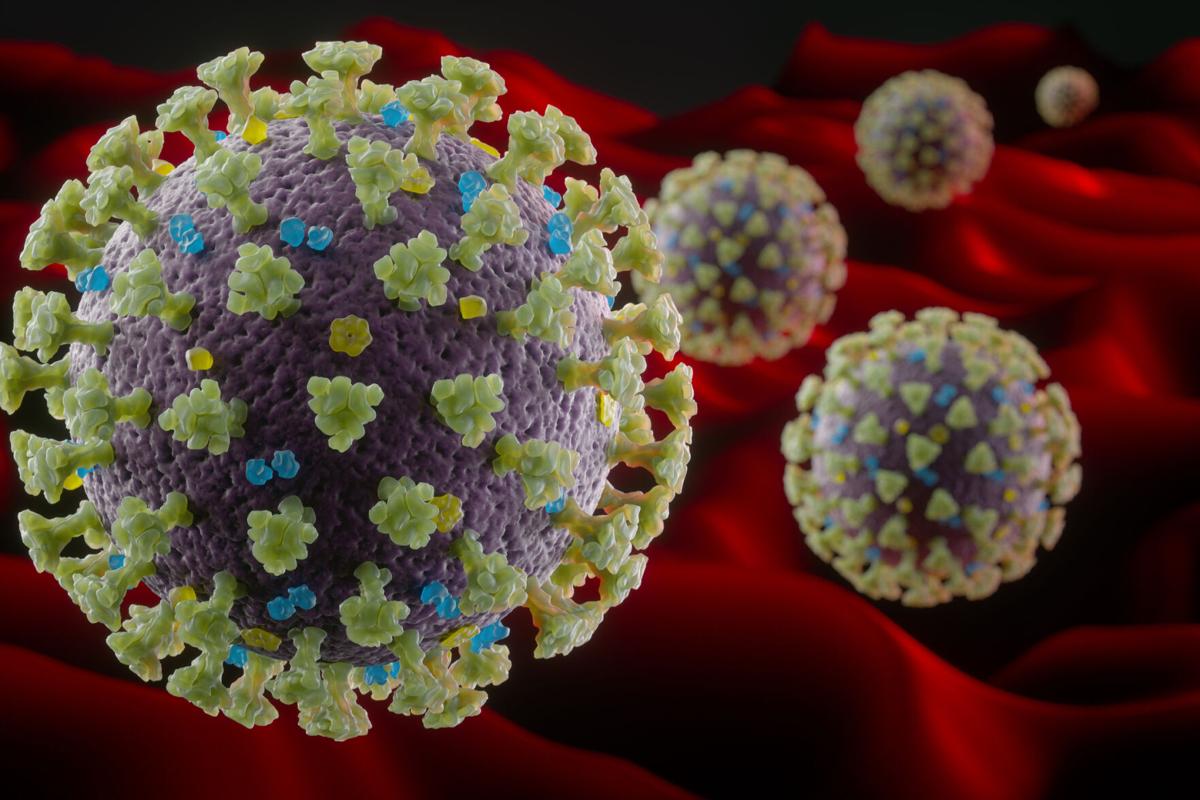 The latest on COVID-19 in the Triad, North Carolina and the United States, with an afternoon update from Guilford County:
Number of N.C. cases: Wednesday's data shows 2,145 new cases, according to the N.C. Department of Health and Human Services. The state's cumulative total now stands at 865,554. There were a total of 24,503 tests completed Tuesday. Of the tests returned Monday, 6.1% were positive, according to the latest data available. 
In Guilford County: There are two different official counts of Guilford County's COVID-19 numbers:
• According to Wednesday's update from state health officials, Guilford County has a total of 40,105 cases (747 cases per 10,000 residents) and 554 deaths. That's an increase of 81 cases since Tuesday's report and one new death. 
• According to the Guilford County Division of Public Health, there are 1,285 active cases of COVID-19 and 39,166 cumulative cases as of Wednesday, the latest data available. The county health department has verified 518 deaths related to COVID-19. Some 71 Guilford County residents are currently hospitalized and 1,246 have been hospitalized for treatment of COVID-19 since the pandemic began. The health department said 37,362 county residents have recovered from the illness. 
In the region: Wednesday's state data shows Alamance County with 15,799 total cases (932 cases per 10,000 residents) and 228 deaths; Davidson County with 14,650 cases (874 cases per 10,000 residents) and 159 deaths; Forsyth County with 31,981 total cases (837 cases per 10,000 residents) and 345 deaths; Randolph County with 13,305 total cases (926 cases per 10,000 residents) and 201 deaths; and Rockingham County had 6,855 total cases (753 cases per 10,000 residents) and 61 deaths.
Cone Health: There were 80 patients hospitalized with COVID-19 as of early Wednesday, according to Cone's online tracker, two fewer than Tuesday. This figure excludes emergency room patients. The hospital system is at 68% of its intensive care unit capacity. 
N.C. deaths: North Carolina has recorded 11,363 deaths from COVID-19 as of Wednesday, an increase of 75 from Sunday's report. 
N.C. hospitalizations: 1,303 people were hospitalized Tuesday, according to state health data based on reports from 97% of the state's hospitals. That represents a decrease of 50 from Monday, according to the most recent data.
Vaccinations: As of Tuesday, the most recent data available, 69,052 first doses have been administered in Guilford County and 39,135 second doses have been administered. Statewide, just over 2.57 million doses have been administered through Tuesday, according to the latest data available.   
Across the U.S.: According to the Centers for Disease Control and Prevention, the United States and its territories have recorded more than 28.45 million cumulative cases of COVID-19 as of Tuesday afternoon. New cases increased by 50,935 from Monday. The CDC also reported 1,283 new deaths nationally Tuesday to bring the U.S. pandemic death toll to 513,122. These numbers are expected to be updated later today. 
For more information: In North Carolina, call 211 or 888-892-1162. Get updates by texting COVIDNC to 898211. Click here for more information about COVID-19.
Note: Health officials warn that data is preliminary and can change as information is updated and as processes for collecting data are modified.
Contact Jamie Biggs at 336-373-4476 and follow @JamieBiggsNR on Twitter.