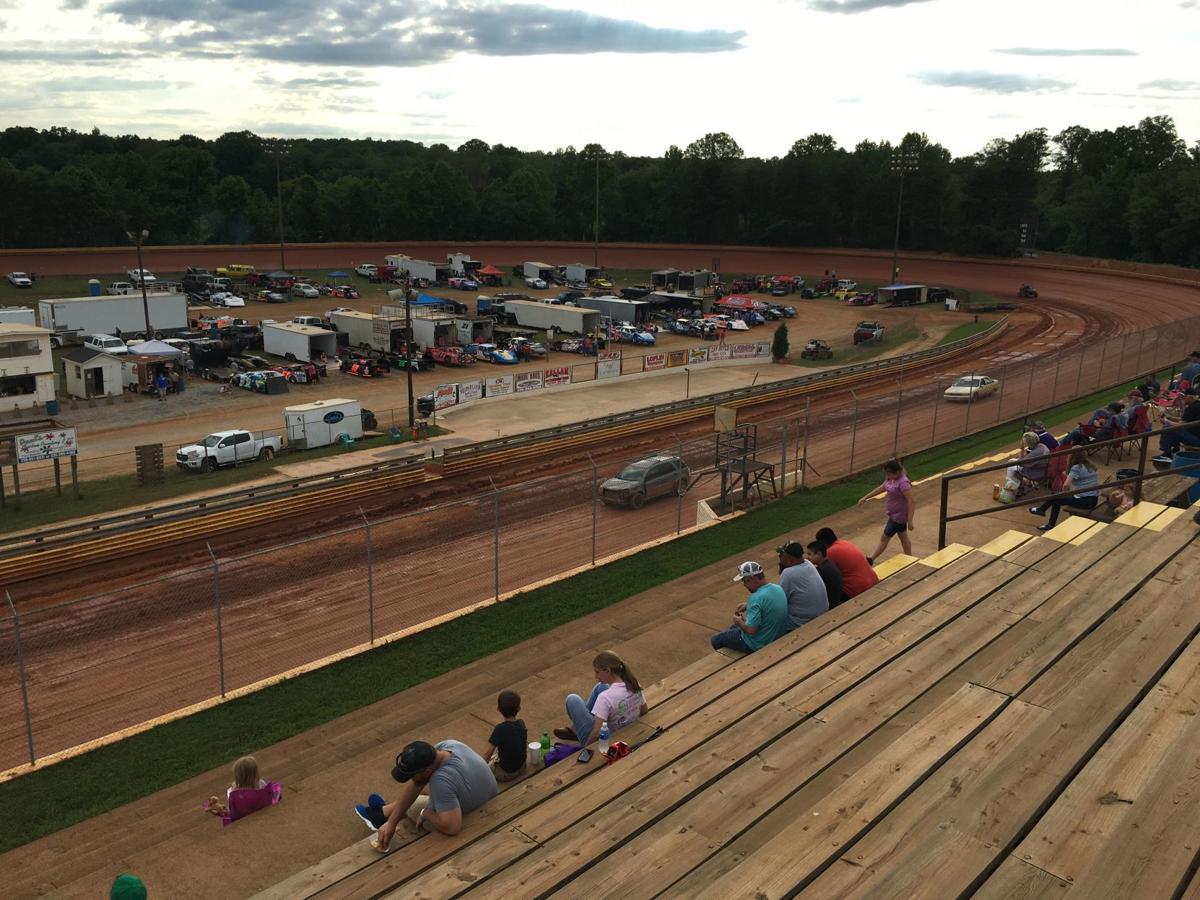 After a tumultuous week, 311 Speedway is losing some partnerships.
A concrete company and a driver series ended their partnerships with the dirt track in Pine Hall on Friday. Those decisions came after Mike Fulp, 311's owner, posted an advertisement on social media for "Bubba rope" this week, the day after the FBI ruled that the garage door pull tied into a noose at Talladega Superspeedway in Alabama was not a hate crime against Bubba Wallace, the only Black driver in the NASCAR Cup Series.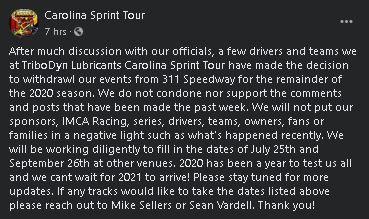 311, which is on the Stokes-Rockingham county line, is advertising a lineup of races, "America We Stand," for Saturday night. Earlier in the week, Fulp posted on his Facebook page that the track would sell Confederate and Trump flags and caps and American and Christian flags for "Heritage Night."
The Carolina Sprint Tour posted on its Facebook page that it would not race at 311 for the remainder of its season.  
"We do not condone nor support the comments and posts that have been made the past week," the post read. "We will not put our sponsors, IMCA Racing, series, drivers, teams, owners, fans or families in a negative light such as what's happened recently."
The Carolina Sprint Tour said it would work on filling its two open dates occupied by 311, on July 25 and Sept. 26, with other venues.
Roughly four hours after that tour's news, Loflin Concrete of Kernersville said it requested this week that all of the signs and references to the company be removed.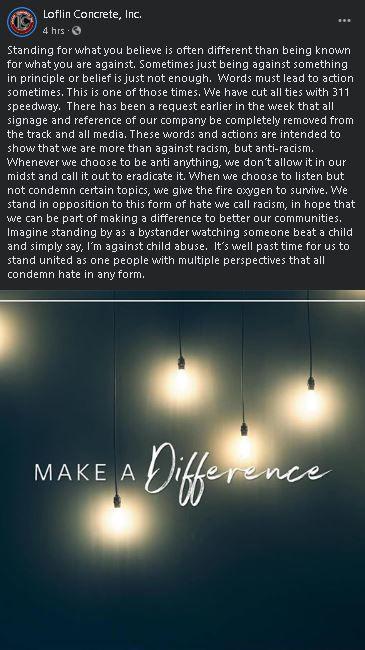 "Standing for what you believe is often different than being known for what you are against," the Loflin statement on Facebook read. "Sometimes just being against something in principle or belief is just not enough. Words must lead to action sometimes. This is one of those times. We have cut all ties with 311 speedway."
Fulp has since removed his post about the rope sales. Efforts to reach the concrete company and race tour were unsuccessful.
Gov. Roy Cooper's Phase Two order during the COVID-19 pandemic limits outdoor gatherings to 25 people, and Cooper took action to shut down Ace Speedway in Alamance County as a health hazard after three weekend events. Fulp and 311 now have the attention of the governor as well. 
"This incident of racism is horrific and shameful," Ford Porter, a spokesman for Cooper, wrote in an email this week to RockinghamNow.com. "North Carolina is better than this. As to the operation of the raceway, the mass gathering limit should be enforced by local authorities to prevent the spread of COVID-19."