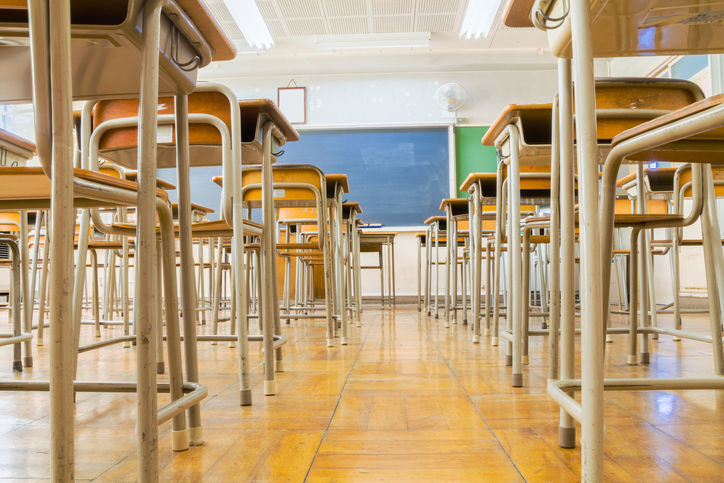 GREENSBORO — In a much-anticipated decision from the Guilford County Board of Education on Tuesday, students will learn from home for at least the first nine weeks of school.
Fears of returning to the classroom during the coronavirus pandemic have punctuated school board meetings across North Carolina and that's been no different in Guilford County.
But while other school districts have already committed to reopening plans, parents and students had been anxiously awaiting what Guilford's school board would decide.
Superintendent Sharon Contreras amended her previous recommendation, calling for at least nine weeks of remote learning rather than the five weeks she had suggested at a previous meeting.
The motion to approve it passed 6-3 — split along party lines — with Democrats supporting the plan and Republicans against it.
Those three Republicans — Pat Tillman, Anita Sharpe and Linda Welborn — instead supported a substitute motion calling for five weeks of remote learning to start the school year rather than nine.
Tillman pointed to the long time students had already been away from classrooms this spring — a result of Gov. Roy Cooper shutting down the state in order to contain the coronavirus outbreak.
"I don't know that another four weeks is going to dramatically increase our decision-making," Tillman said Tuesday.
Contreras said the extra time would better help the district plan and prepare for when students return to school.
She is hoping that Congress could, in that time, pass the HEROES Act, which could provide significant funding for districts to increase staffing, such as paying teachers to teach more periods and hire others to supervise students, who would be spread out over more classrooms to meet the social-distancing requirements mandated by the state.
Board members did not adopt a plan on Tuesday for what a return to in-person instruction would look like when and if that happens.
Instead, Contreras called for additional board deliberation and discussion on those plans at a work session on Sept. 8.
Previously, she had provided the school board with three possible options for reopening schools that had been a mix of classroom and virtual instruction.
At Tuesday's meeting, however, she added a fourth proposal. This new option would have daily, in-person instruction for grade levels K-5; four days a week, four hours per day, of in-person instruction for middle school students; and four days a week, three hours per day, of in-person instruction for high school students.
School board member Darlene Garrett said she supported Contreras' recommendation to delay the reopening of schools for nine weeks.
"It will give us more time to work out a better plan, which I am very hopeful will include high schools," Garrett said.
Contreras is calling for school board members to consider setting health criteria for the reopening of schools. She said those could potentially include requirements such as a downward trajectory of documented cases or a ceiling on the percent of residents testing positive for COVID-19.
"It's totally up to you what you use," said Contreras, adding she thinks it's unfair that school boards are having to make these decisions rather than public health officials.
Contact Jessie Pounds at 336-373-7002 and follow @JessiePounds on Twitter.
Concerned about COVID-19?
Sign up now to get the most recent coronavirus headlines and other important local and national news sent to your email inbox daily.