GREENSBORO — The guest of honor was shy.
When her party started, Elizabeth Guthrie — all 3 feet, 1 inch of her — stood mostly hidden behind the brick mailbox next to the concrete driveway of her family's home.
She peeked around the column's edge, her hands in her light brown hair, staring wide-eyed as the first dog arrived.
Marley, a 7-year-old black Labrador retriever mix from the house next door, was wearing a pink tutu.
More dogs followed. Dog after dog after dog.
A little Boston terrier with a big personality. A sleek Dobermann Pinscher puppy with bandaged ears. The toy poodle named Scarlett O'Hara, a feisty white-haired dog from across the street, decked out in a floral dress.
All on leashes, their owners keeping their social distance from one another.
All there to help Elizabeth celebrate her third birthday in this strange time of the coronavirus pandemic.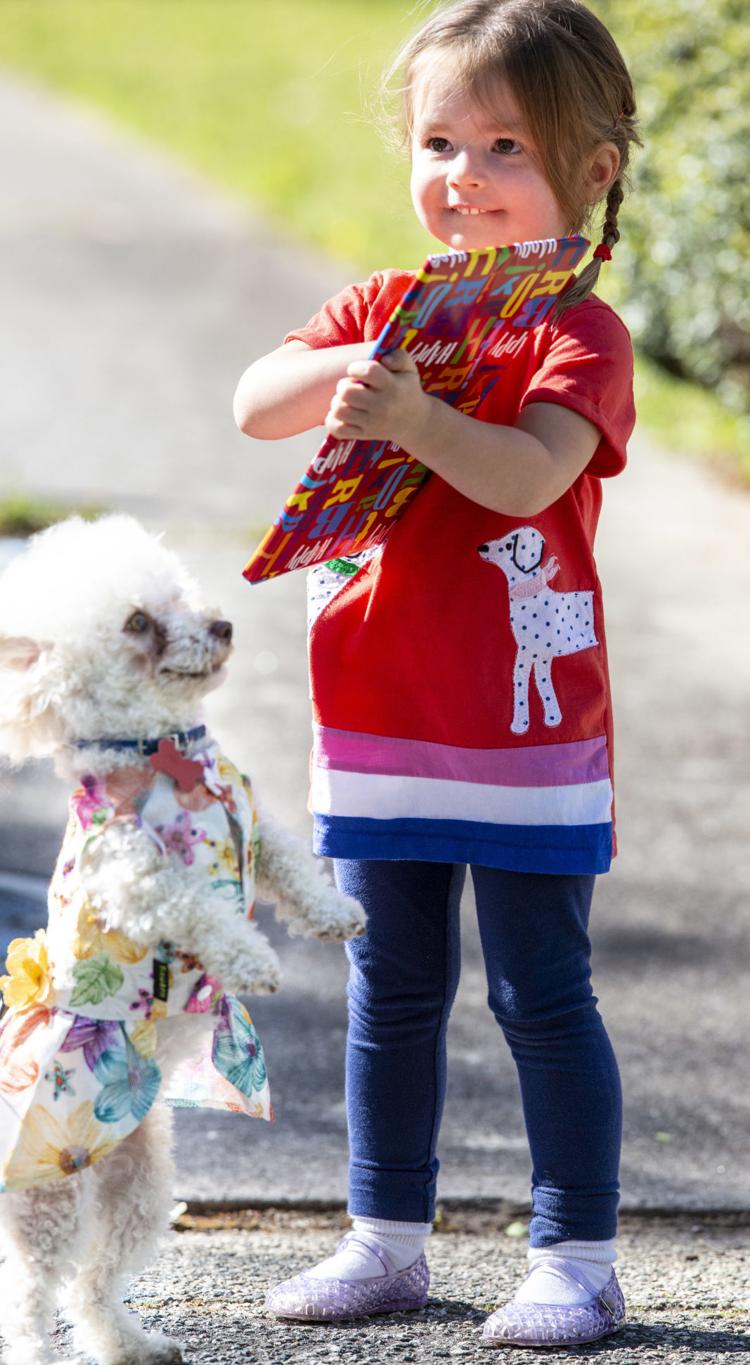 Elizabeth didn't say boo. But there was a sense of wonder in the little girl's big brown eyes, and a bashful grin when well-wishers made a fuss over her red shirt with dogs printed on it.
Through it all, Mary and Mike Guthrie made sure to thank everyone who stopped at the curb, Mike holding the couples' younger child, 4-month-old Abigail, while they made small talk.
The party was more than they dared hope.
"Our daughter turned 3 today," Mike Guthrie said, "and obviously being stuck under quarantine is a bummer for a little girl's birthday, having to stay away from family and friends. So we just made a little party invitation flyer, passed those out around the neighborhood and put signs in our yard.
"Elizabeth loves dogs. We know 10 or 12 dogs from our neighborhood by name and by house, even if we don't know the owner's name. The gist of (the invitation) was, 'Hey, if you're going for a walk with your dog anyway, would you mind just walking by our place between 5 and 5:30 and wish her a happy birthday with your pup?' We made it a certain time frame just because a 3-year-old only has so much of an attention span. But we knew she'd love it."
And so did the rest of this quiet neighborhood off busy Horsepen Creek Road.
By 5:15 p.m., there were 17 dogs and 41 of their people gathered in little socially-distanced clusters on both sides of the street. The numbers grew steadily as the minutes passed.
They made a gap, and the neighbors shouted, "There's Dodger! There's Dodger" when a pristine blue 1967 Volkswagen convertible cruised slowly down the middle the family's street, a Golden Retriever sitting proudly in the back seat.
It's a neighborhood where people care about one another, said Ron Medlin, who lives next door to the Guthries.
"We've lived here for 30 years," Medlin said. "The neighborhood has gone through one transition when we were young, and now it's transitioning again with new young families. My wife and I are the old folks now. Our kids are grown and gone. But we're surrounded by people with kids, and it's starting all over again. It's the natural cycle of things."
Medlin's grown daughter, Katherine, came for the party. It was her tutu wrapped around the waist of Marley the dog.
"I've never lived outside of this ZIP code," Katherine Medlin said. "Everybody in this neighborhood has known me since I was a little girl, and I've known them. I babysat their kids, and now those kids are all grown up. I would love to live in a neighborhood like this again."
A neighborhood that turned out in a time of isolation, bringing along a parade of dogs, all to wish 3-year-old Elizabeth Guthrie a happy birthday.
20200423g_nws_dog_parade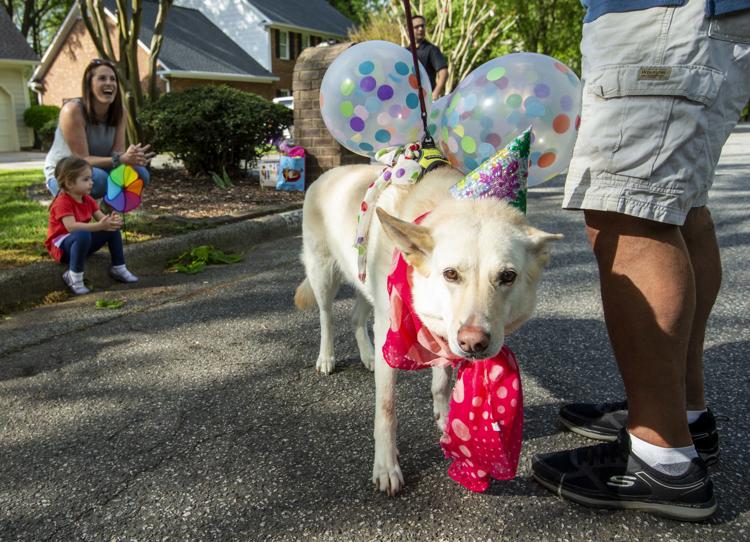 20200423g_nws_dog_parade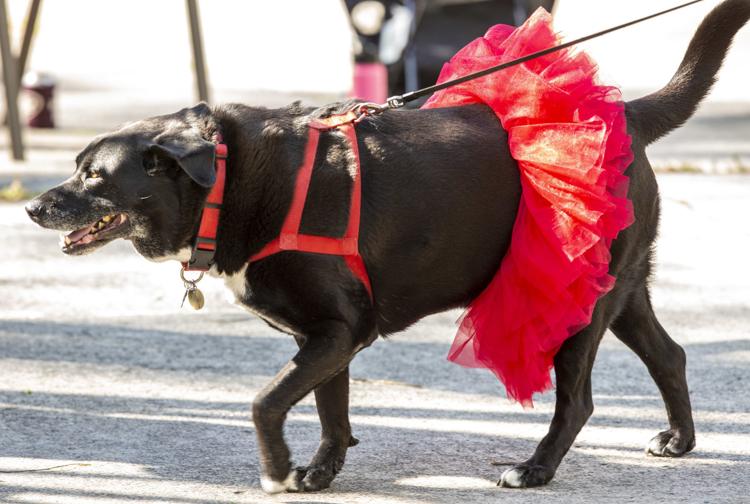 20200423g_nws_dog_parade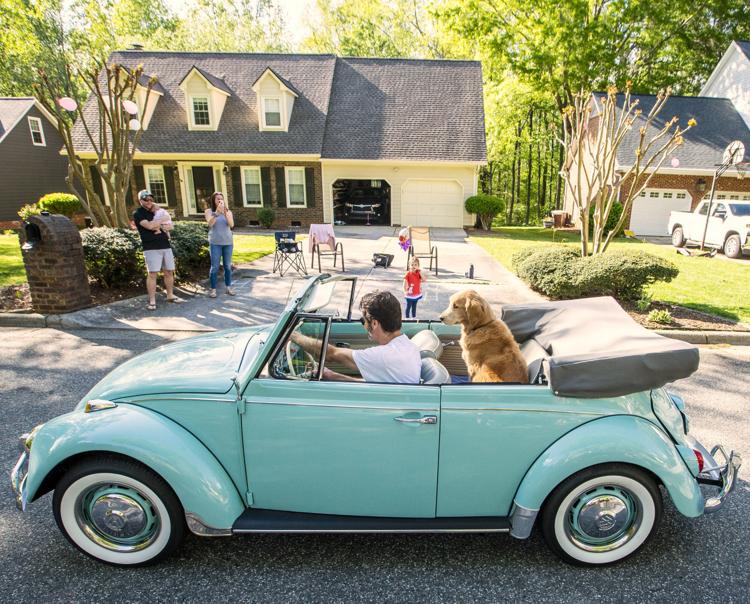 20200423g_nws_dog_parade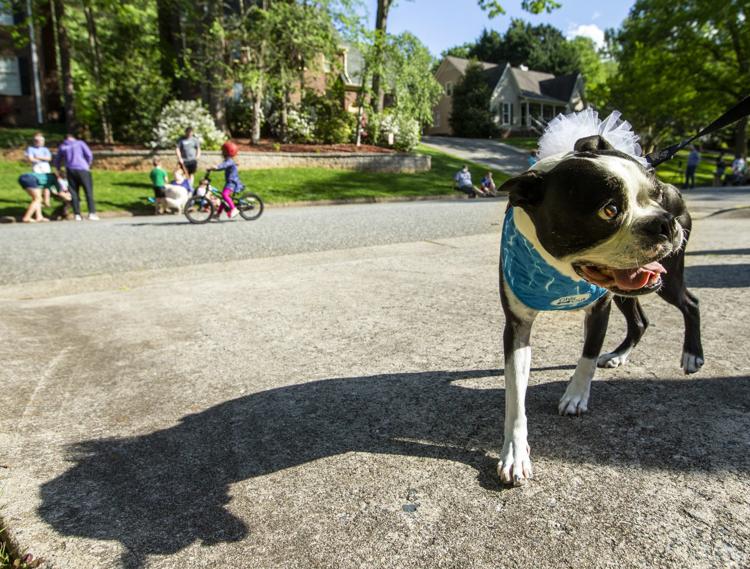 20200423g_nws_dog_parade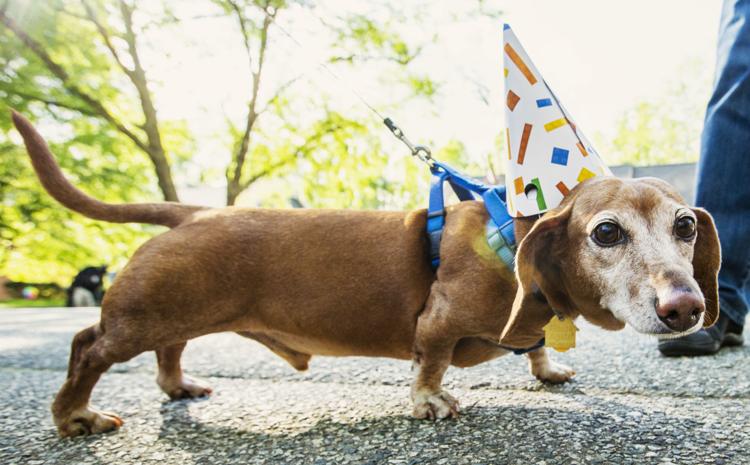 20200423g_nws_dog_parade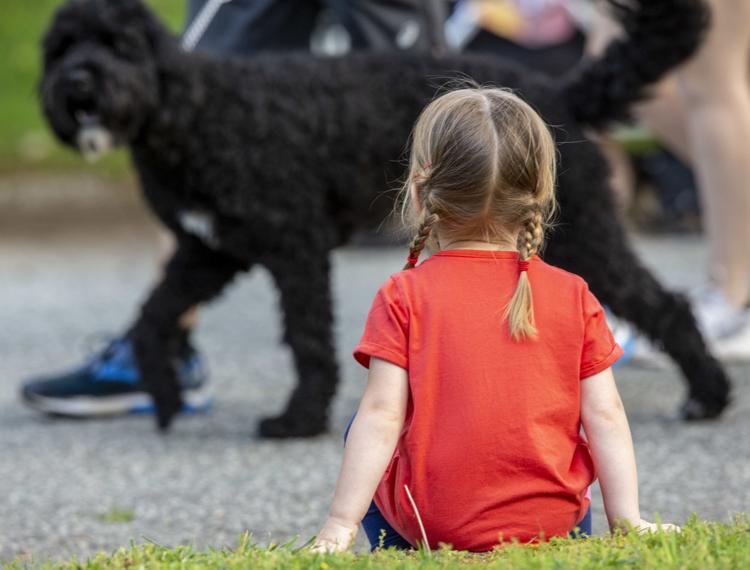 20200423g_nws_dog_parade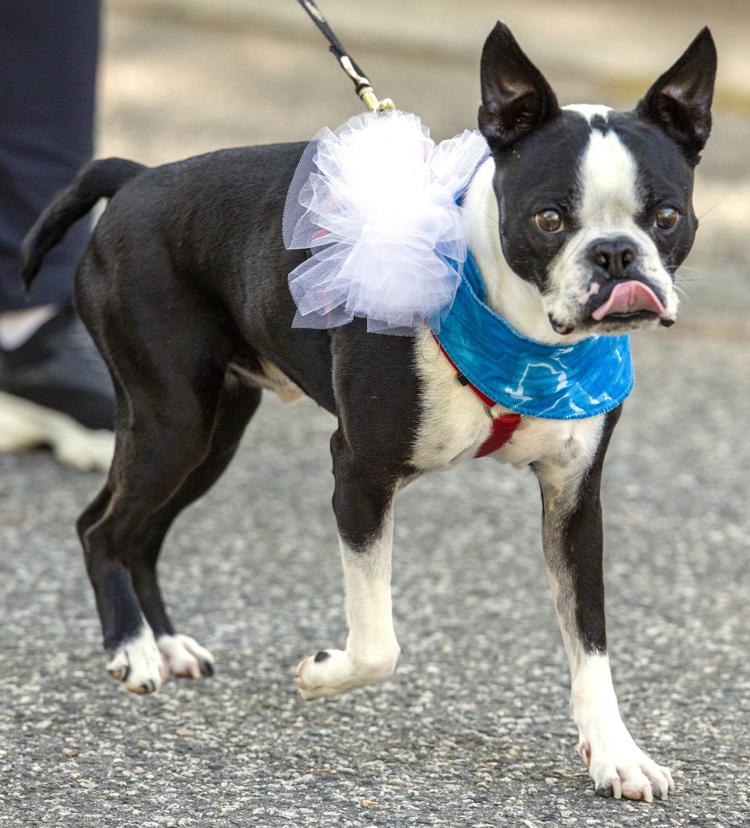 20200423g_nws_dog_parade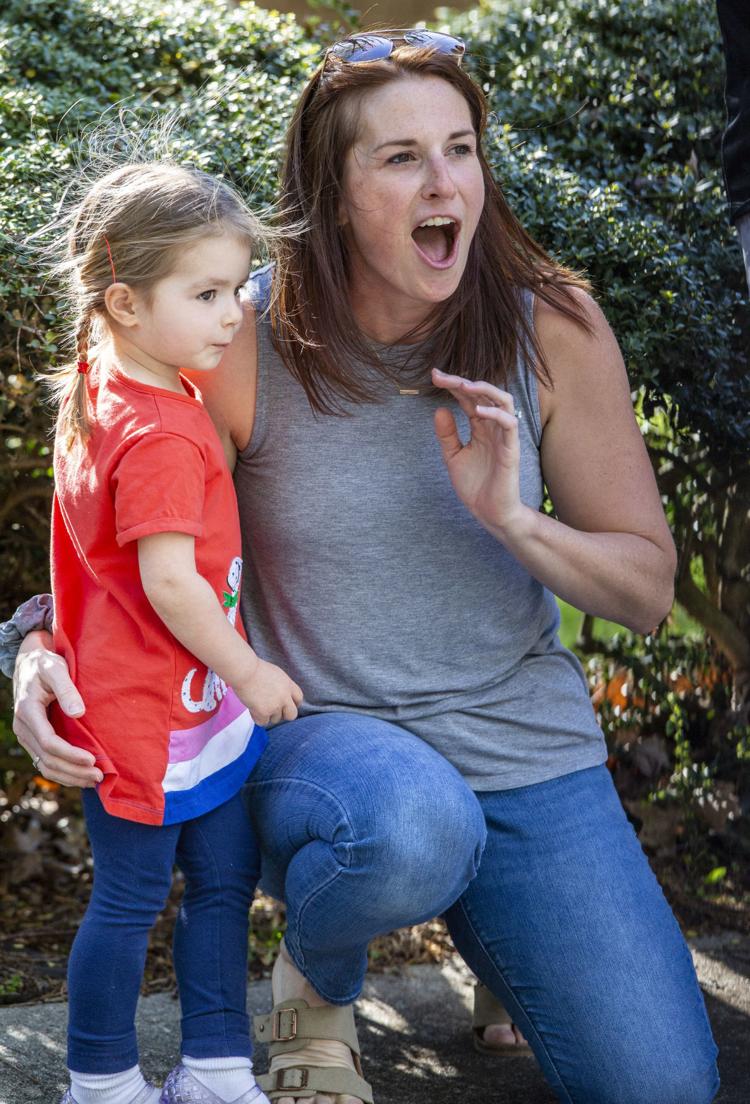 20200423g_nws_dog_parade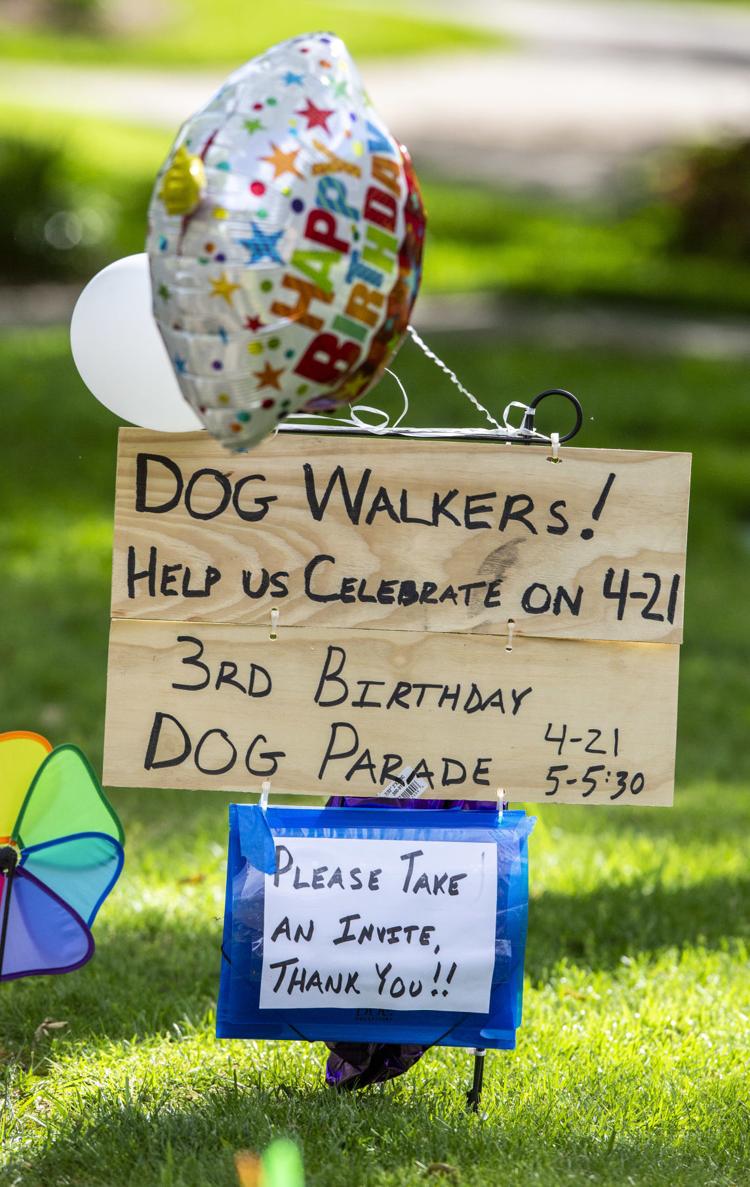 20200423g_nws_dog_parade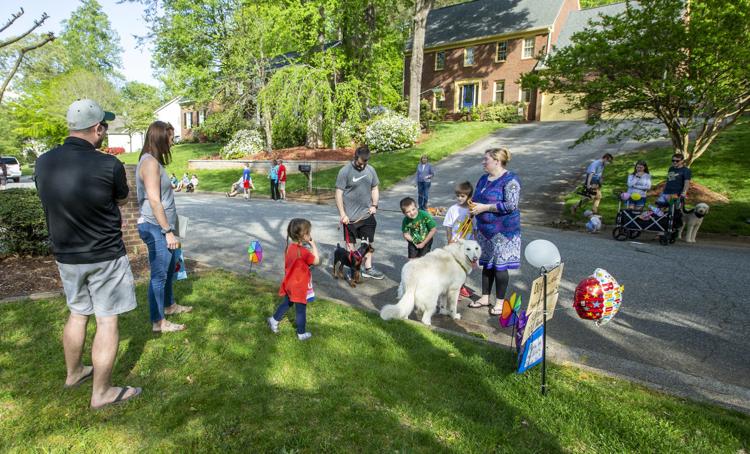 20200423g_nws_dog_parade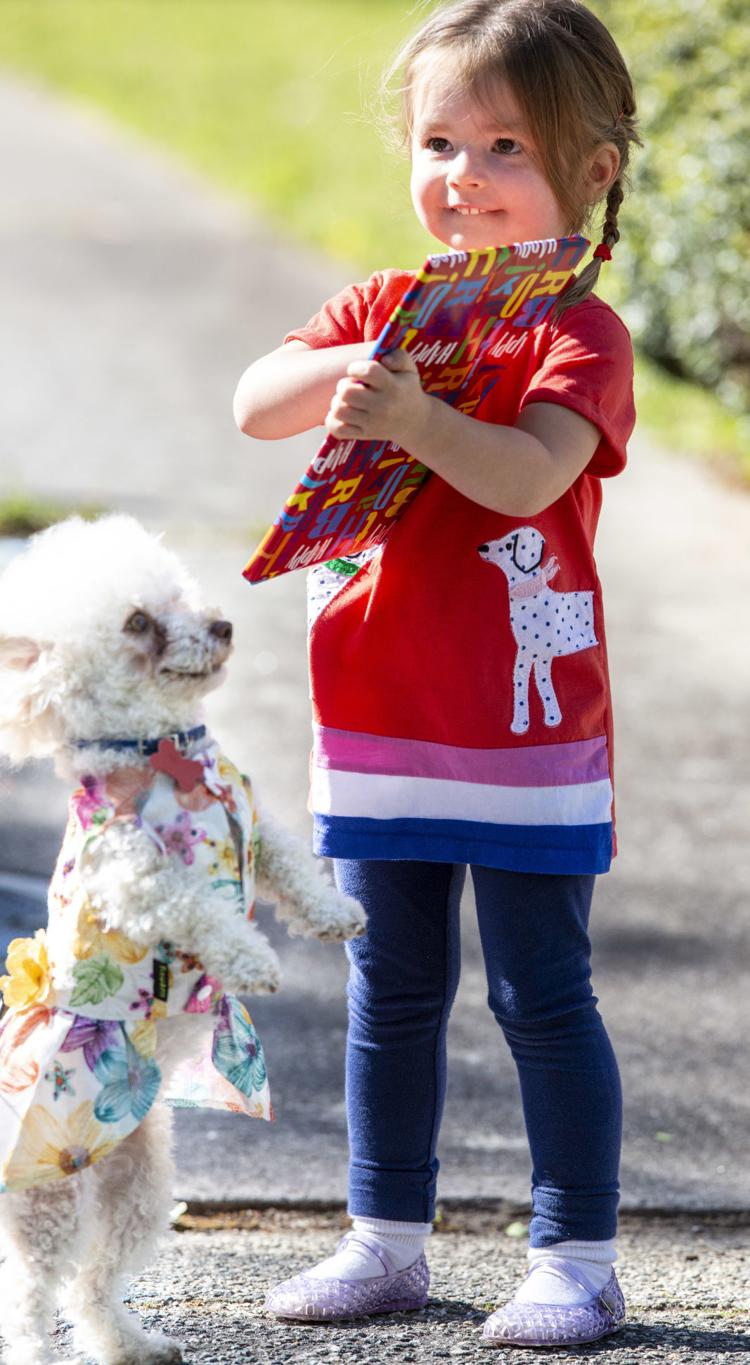 20200423g_nws_dog_parade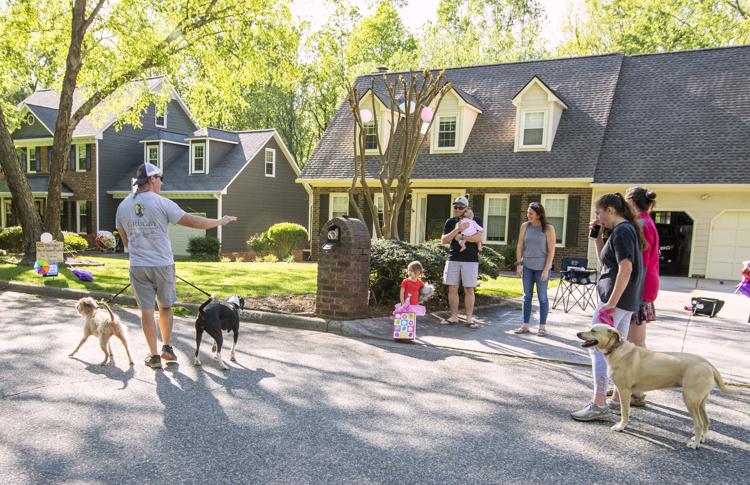 -- HIDE VERTICAL GALLERY ASSET TITLES --
20200423g_nws_dog_parade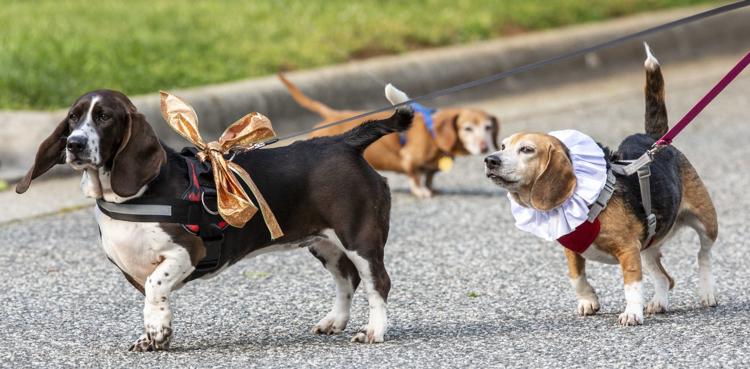 20200423g_nws_dog_parade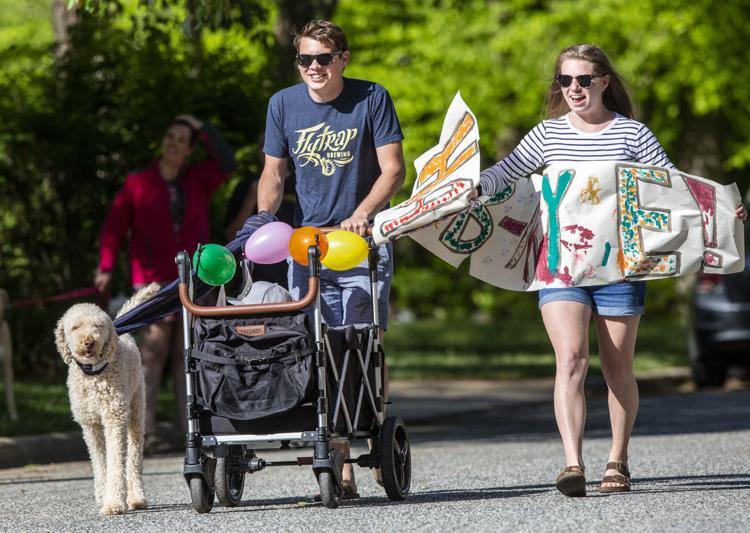 Contact Jeff Mills at (336) 373-7024, and follow @JeffMillsNR on Twitter.
Concerned about COVID-19?
Sign up now to get the most recent coronavirus headlines and other important local and national news sent to your email inbox daily.