On July 20, 1969, astronauts Neil Armstrong and Edwin "Buzz" Aldrin became the first men to walk on the moon after reaching the surface in their Apollo 11 lunar module.
Here's a look back at some of your memories, shared on the 50th anniversary last year.
Eileen Thiery: Husband made parts of lunar module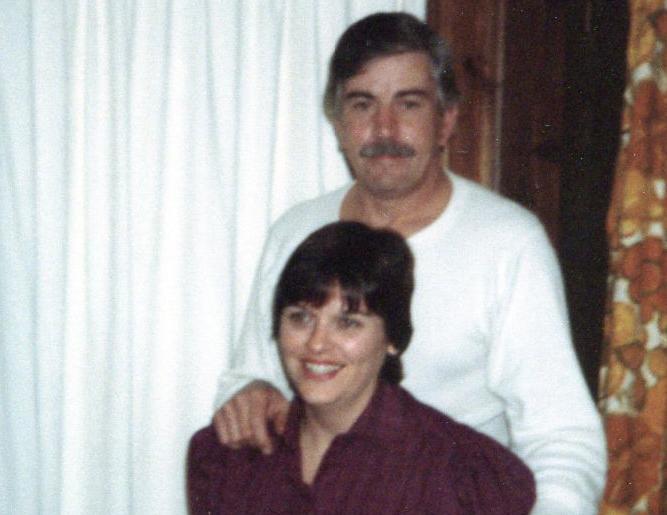 On the night of the moon landing, my family lived on Long Island, N.Y. I was 23 years old at the time.
My husband, Frank, and I had a 2-year-old daughter and a 3-month-old son.
It was a very special event for Frank and me since he was employed by Grumman Aerospace in Bethpage, a town on Long Island. This was the company that manufactured the Lunar Module that was to land on the moon's surface. As a master machinist, Frank was part of the team that produced parts for it.
I chose to wake up my 2-year-old daughter to watch the televised landing on the moon's surface. This turned out to be a poor decision since she kept asking for me to tune in "Mr. Roro" (Mr. Rogers). It was beyond her comprehension as to the significance of this monumental event.
Since he was working the night shift, Frank and his co-workers viewed the moon landing on televisions provided by Grumman in their respective departments.
Frank passed away in 2014. Two of his most treasured possessions are now in my care. They are a certificate of appreciation from NASA, presented to the employees who manufactured the Lunar Modular, and a copy of a picture showing it being loaded with equipment.
- Eileen Thiery, Stokesdale
Chris Malone: It wasn't in color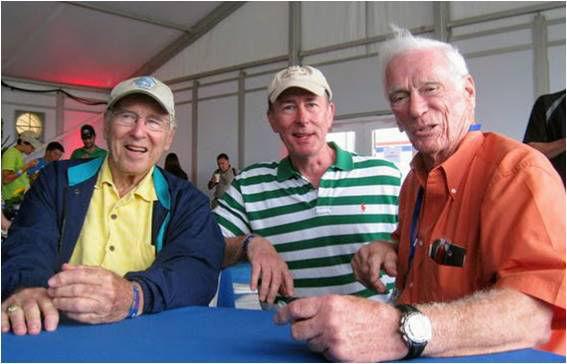 In 1969 I was 12 years-old, growing up in Louisville, Ky., and, like a lot of young kids, was fascinated with anything space related.
I read everything I could find about the Mercury, Gemini and Apollo programs. I even sent a letter to NASA asking them to send me anything they could about the rockets. A few friends and I built model rockets and started our own little space club, Operation Outer Space.
I was glued to our color TV at home and a little disappointed that the moon landing feed was in black and white. Regardless, I sat there in wonder and awe watching those grainy shots of the first steps on the moon. It was an exciting and proud time to be an American!
I credit those early space pioneers with instilling in me a passion for science and engineering that led to a career in computer and network administration. In 2011, I was fortunate enough to meet a couple of those famous astronauts who were some of my early heroes, James Lovell (Apollo 13) and Gene Cernan, the last man to walk on the moon (Apollo 17).
— Chris Malone, Jamestown
Stephen Harris: The TV show of all TV shows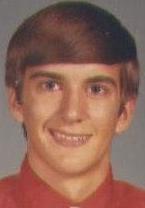 Sure, America had astronauts flying to the moon. But my parents in 1969 were expecting company, and that was the big event in our household.
An old WWII Army buddy of Dad's was coming from Kentucky with his wife. Dad and Mr. Vaughn had lost contact after the end of World War II. Then, Mr. Vaughn got Dad's phone number from information and called Dad from out of the blue.
During the Chatham mill vacation week in Elkin, we were going to take the Vaughns on their first trip to Myrtle Beach.
But we put off the beach trip for one day in order to watch on TV the first landing on the moon, on July 20.
It was the TV show of all TV shows. It lasted all evening. The process was laborious. Walter Cronkite and astronaut Wally Schirra and guests talked and talked and explained this and that while waiting for news from Mission Control in Houston.
During the descent of the lunar lander, they suddenly cut on the TV camera. Cronkite and Schirra seemed as puzzled as we were at home by the fuzzy black-and-white video that showed the landing craft's growing shadow on the moon as it touched down.
The five of us at home saw the famous scene of Cronkite taking off his horn-rimed reading glasses, wiping his eyes and exclaiming, "whew … boy!"
Sitting in our living room, Mrs. Vaughn commented, "Isn't this something!" The rest of us gave silent assent.
Then the TV broadcast switched to the camera's shadowy view of the lander's ladder, and we watched Neil Armstrong climb down. Neither we nor Cronkite seemed to know for sure which little hop by Armstrong was the big one, the first step on the moon. The camera sadly did not have Armstrong's feet in view.
Then came the audio, "One small step for man …"
And the five of us sat mesmerized. We said not a word.
The most fascinating television in my lifetime was not science fiction. It was the real thing. And it happened in our living room 50 years ago. Whew. Boy.
- Stephen Harris, State Road, N.C.
Doris Grant: A year of wonder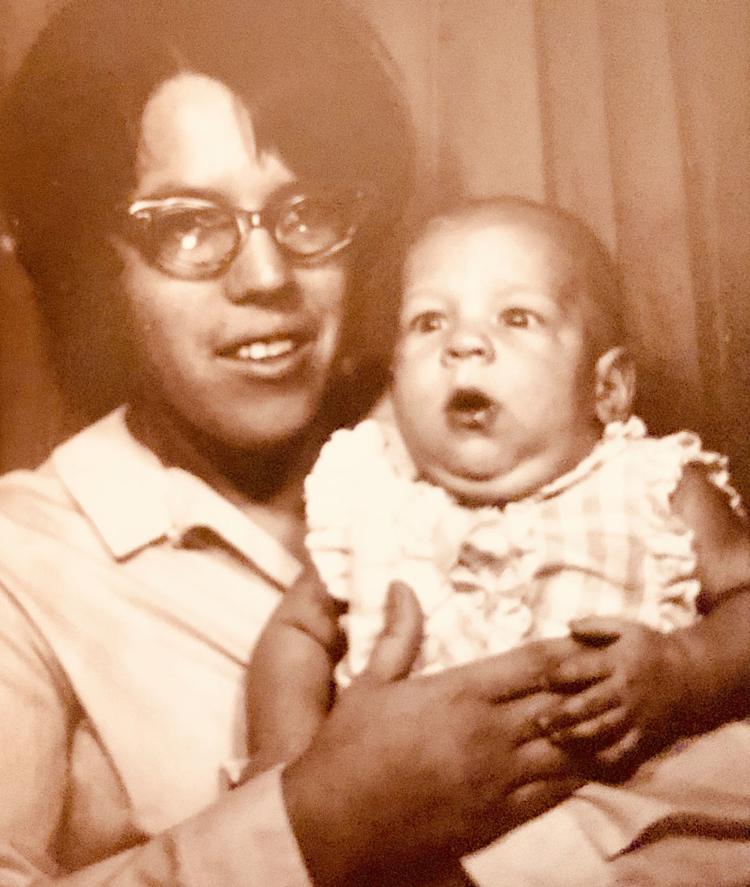 1969 was already a year of wonder to me. I had recently given birth to our first child, Melissa, in June and now a month later, America was actually going to land a spacecraft on the moon's surface.
Fifty years ago, this seemed impossible, but there we were, Frank, myself, and 6-week-old Melissa crowded around a small black-and-white TV set awaiting the next miracle...space travel and landing on the moon. It was broadcast live on all the major TV channels which meant just 3 (ABC , CBS, and NBC.) We watched anxious, nervous and a with a certain amount of awe.
It turned out to be amazing. Watching the rover land, and eventually the first mom walk was indescribable! And Melissa, well she was just there in her little seat waiting to eat.
But she was there to see it!!
Candice Neville Kirkman: Watching from Germany
July 20, 1969, I was 21 years old and living in Aschaffenburg, Germany.
My husband and I rented the top floor apartment of a three-apartment building. Our German landlord and his family lived in the second floor apartment and a German couple lived on the first floor.
There came a knock at our door, and the landlord's 9-year-old son told us to "Come!" We followed him to their apartment, and his parents ushered us to their small black-and-white television. They didn't speak English, and we only knew a little German. We watched Neil Armstrong step onto the moon. Our landlord and his family cheered and laughed! We toasted the event with my first ever drink of schnapps!
It's a memory I hope I never forget. My husband and I moved back to Greensboro in 1970.
— Candice Neville Kirkman, Greensboro
Gertrude Beal: Watching the blastoff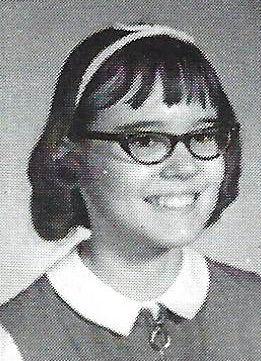 I was age 14 and with my parents on a family vacation leaving Tavares, Fla., following a visit to my grandparents. The Apollo 11 mission was much publicized so we knew just when it was to occur. At 9:30 a.m., we pulled off to the shoulder of the highway where we saw the blastoff at 9:32 on July 16, 1969.
An article later came out in Reader's Digest, and Mama marked that issue's cover with the fact that we had seen this happen.
— Gertrude Beal, Greensboro
Steven Sund: Kissing his burger-flipping job goodbye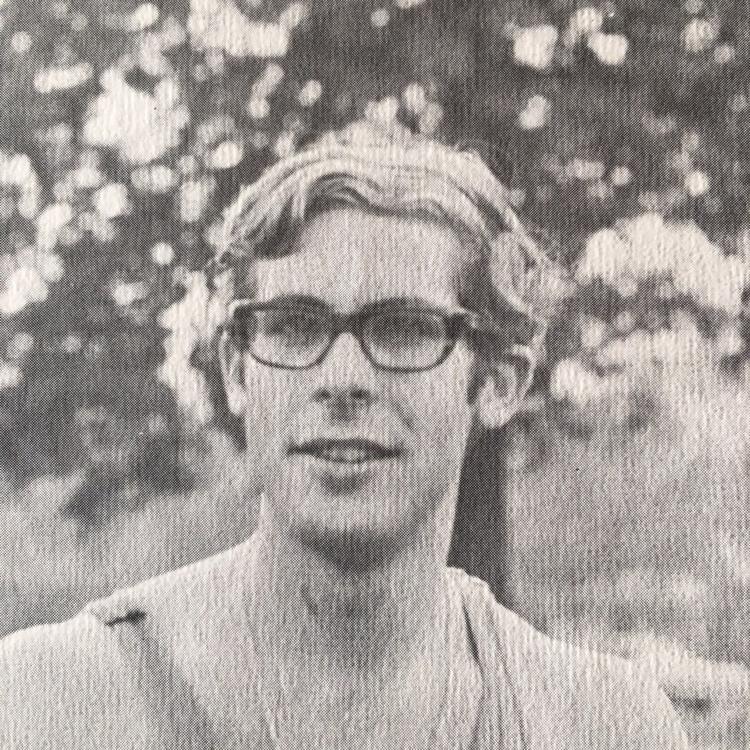 In July 1969, I was a junior in high school. I had followed the progress of Mercury, Gemini and then Apollo, which later inspired me to become an engineer. I had watched the Apollo 9, 10 and the launch of Apollo 11. My summer job was working at Goody's Hamburgers, flipping burgers and selling them by the bag.
On July 19, 1969, I was working there like I did every Saturday, and after shift, I checked the schedule for the next week. I was scheduled for Sunday evening July 20, 1969. I walked into the manager's office and tried to change my shift.
He said he needed a crew on Sunday, and I had to work. I tried to explain to him that tomorrow the first human was going to walk on the moon, and I wanted to see it live on TV.
To this day I remember his reply, "If you don't come in to work tomorrow you will never work at a Goody's establishment again."
He was right. I watched the historic event on my parent's black and white TV and never did work at a Goody's again.
Apollo 11 changed my life, for the better.
— Steven Sund of Greensboro. He was 16, living in Little Falls, N.J.
Michael R. Hodgson: I provided spacecraft support
As I watched Neil Armstrong step off the bottom step of the Lunar Excursion Module, I had tears in my eyes.
I was at home on Merritt Island, Fla. I had some slack time before Apollo 12 would arrive at the Vehicle Assembly Building where I was, at 30 years old, working for North American Aviation, one of the lead engineers for the Ground Support Equipment, which supported the spacecraft Environmental Control System.
At that moment, my thoughts were focused on the monumental event being witnessed by millions of people around the world. I was also acutely aware of the critical tasks still to be performed before the crew safely returned home. I felt a little helpless because even thought I had played a large part in getting them to the moon, I couldn't play any role in bringing them back safely.
My counterparts did that quite admirably.
— Michael R. Hodgson, Greensboro
James Cass: Heard it on the radio from Vietnam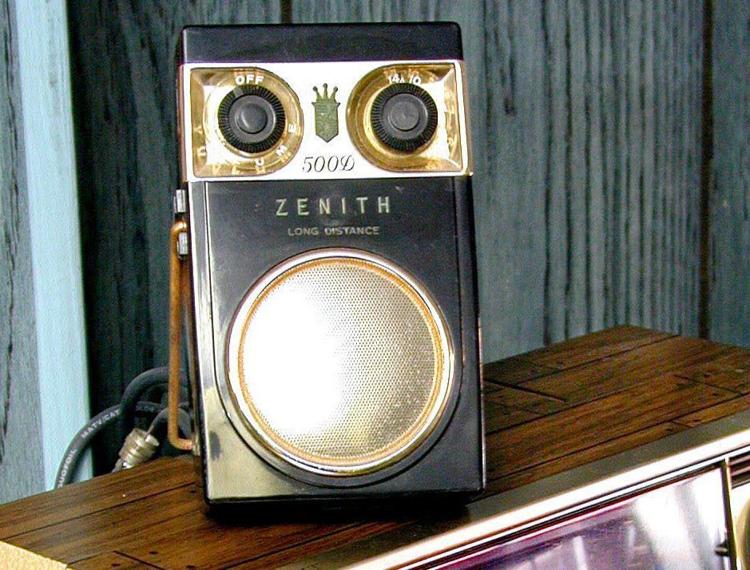 I was a 20-year-old sergeant in the U.S. Army, 101st Airborne Division in Vietnam during that period, and on that day, July 20, 1969, my squad and I were filling sandbags in the blistering hot sun. Our time zone was 14 hours ahead of Eastern Daylight Time, so while it was night-time for America, it was midday of the next for us.
We had a small transistor radio tuned to music on Armed Forces Network when the announcer broke in with the live audio of the landing.
We all laughed about it, didn't believe it totally, and our most memorable talk was that if "they" could send men to the moon, why couldn't "they" stop the WAR?
It was the next week before we saw pictures in the Stars and Stripes military newspaper we got. Some belief then set in.
— James Cass, Jamestown
Joan McCarron: We were looking forward to a bright future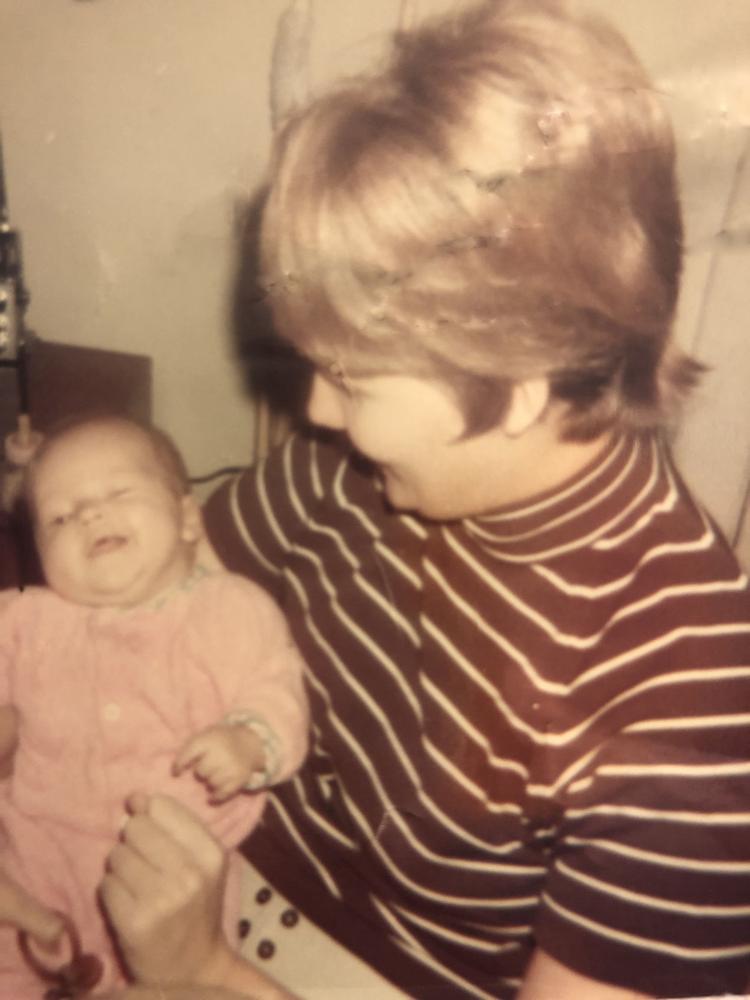 The moon landing is a very emotional memory for me. I was 27 years old and pregnant with our second child. My husband had finished graduate school two years prior, and we were looking forward to a bright future.
We were living in the Rogers Park neighborhood in the city of Chicago and watching it with our friends Bridget and Norm Eckstein.
It felt so exciting to me to witness this — all I could think of was what changes would occur in this child's lifetime? The country was recovering from the assassination of JFK, never imagining also MLK and Bobby Kennedy in short order along with the divisiveness of Vietnam. Yet, we were young and optimistic and never could have imagined the coming internet, cell phones and "tweeting" of what should be serious dialogue.
— Joan McCarron, Greensboro NC
Mickey Acock: Memorable 30th birthday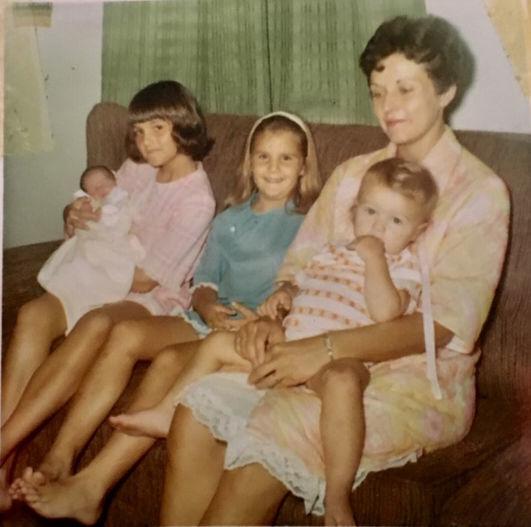 July 20, 1969, was very special for three reasons:
1. It was my birthday.
2. We brought our newborn daughter home from the hospital that day, and
3. We celebrated by watching the moon landing with her and her doting three older sisters.
Our daughter was born on July 17, just six days after we moved to Laurel Springs, N.C., from Alabama. My husband was the new district ranger on the Blue Ridge Parkway, stationed in Laurel Springs.
I was 30 years old on that day.
— Mickey Acock, Oak Ridge
Walt Bolic: It was a great night and day to be an American
On that day, Apollo 11 landed on the moon! It was especially exciting since my good friend Peter and I were on a very large passenger ferryboat heading from Patras, Greece, to Brindisi, Italy (a 17-hour journey).
The ferry was in the middle of the Ionia Sea with magnificent stars and the moon overhead.
On board there was grainy black and white TV coverage along with an audio feeds (I believe it was Walter Cronkite). When the lunar craft touched down on the moon around 11 p.m. the boat erupted in euphoric cheers and applause. The captain was sounding the air horns.
Americans onboard were treated like heroes. People were buying you drinks as if you were NASA astronaut. The following morning prior arriving in Brindisi, we watched the moon walk.
It was a great night and day to be an American and be in such a unique place for witnessing history.
- Walt Bolic, Albuquerque, N.M. Age 23 at the time of landing living in Salt Lake City, Utah