GREENSBORO — N.C. A&T's football game at Florida A&M has been moved to 2 p.m. Sunday.
The No. 11 Aggies (2-0 MEAC, 4-1) arrived in Tallahassee this morning, but they will wait an extra day to play the host Rattlers (3-0, 5-1) at Bragg Stadium while a tropical storm passes through Florida.
The National Weather Service is expecting Tropical Cyclone Sixteen, in the Gulf of Mexico moving to the northeast at 14 mph, to make landfall early Saturday on the Florida panhandle as Tropical Storm Nestor.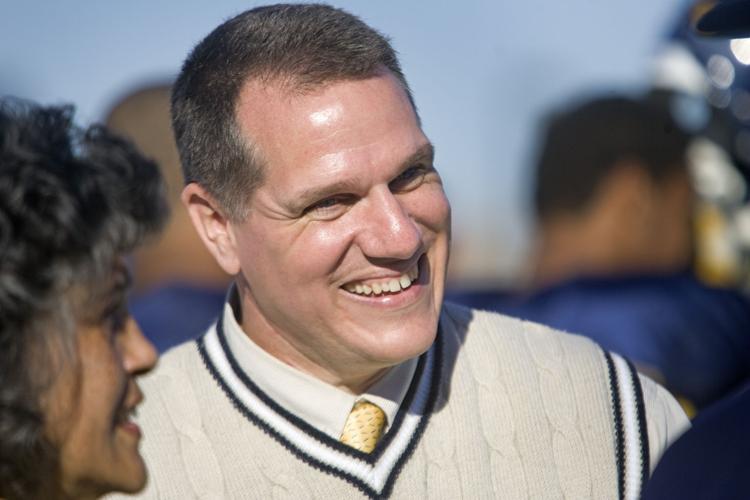 "It's just going to mean an extra day in Florida for us," A&T athletics director Earl Hilton said by phone after the Aggies' charter flight landed. "Our game plan was to fly down this morning, play Florida A&M tomorrow (Saturday) evening at 6, and that's just been bumped to Sunday afternoon. It's an extra 16 or 18 hours in Florida we couldn't anticipate."
It's a key game, a matchup of two of the MEAC's three remaining unbeaten teams. It will still be streamed live on ESPN3, according to the MEAC office.
"Any time you make a decision that's based on the welfare of your student-athletes," Hilton said, "then it's the right decision."
Tropical storm winds range from 39 to 73 mph. The storm's impact on the Florida coast could include 3 inches of rain and storm surge.
Florida A&M's administrators met Thursday afternoon and decided to postpone the game, Hilton said. 
"And then the only question was would we be able to work our schedule so we could be here on Sunday," Hilton said. "It took us long through (Thursday) night and into the early-morning hours to make sure we had air support, ground transportation and hotel rooms for an extra day. We got it all in place early this morning."
A&T will foot the bill for all the extra travel costs, Hilton said, including charter flights to and from Tallahassee and the extra day's hotel stay and meals.
The Aggies will fly back to Greensboro on Sunday evening, getting a late start on A&T's Greatest Homecoming On Earth week.
"We'll lose some prep time for the Homecoming game," Hilton said. "Instead of spending Sunday afternoon getting guys iced and treatment, it'll be Monday. It puts us a little bit behind for Howard next Saturday."
It's the second year in a row the A&T-Florida A&M matchup has been affected by weather.
Last year, the Rattlers played in Greensboro three days after Hurricane Michael made landfall. The Category 4 hurricane was the strongest storm ever to hit the Florida panhandle, and it left 95 percent of Tallahassee without power.
Florida A&M took two charter buses to the game. Coaches, staff and 60 players left at 2 a.m. on a Friday for an 11-hour ride to Durham, then played the game at 1 p.m. Saturday. The Rattlers won 22-21 on a field goal with 4 seconds left.