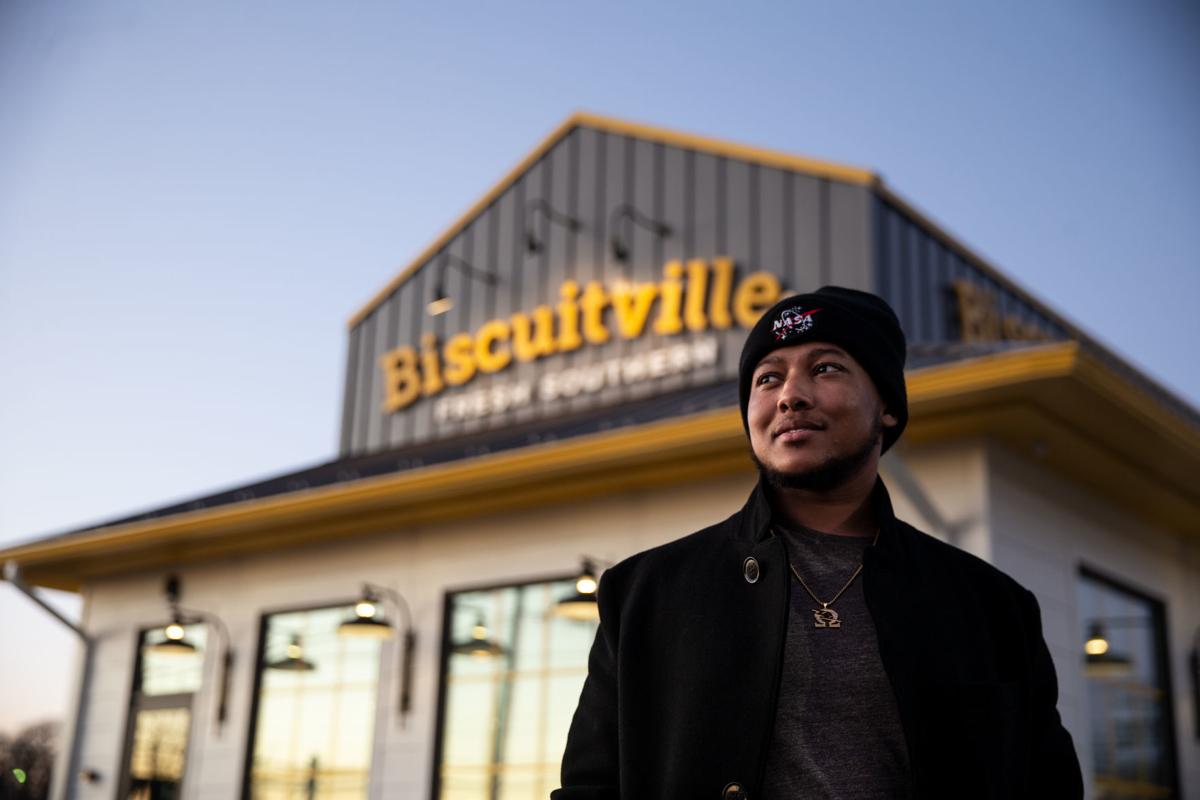 GREENSBORO — N.C. A&T graduate student Cody Byrd is being lauded again for saving a Greensboro girl from being kidnapped last month.
U.S. Rep. Mark Walker of Greensboro has named Byrd the "Sixth District Community Hero of the Month" for January. Walker gives out the monthly award to a person, business or organization in the district for "displaying extraordinary acts of service and for making a difference in the lives around them."
On Dec. 27, Byrd noticed a man watching an 8-year-old girl at the Biscuitville on West Market Street. The man is accused of grabbing the girl when she walked out of the bathroom. The girl was able to dodge him and get back to her mother who was waiting at a nearby table.
Byrd, who had taken note of the man watching the girl and waiting in the hallway by the restroom, asked the man what he was doing after he grabbed for the girl. When the man hurriedly gathered items from his table and left, Byrd took photos of him and his vehicle to give to authorities.
About an hour after the encounter, police arrested 55-year-old Timothy Jon Fry. He is charged with kidnapping and taking indecent liberties with a child. He remains in the Guilford County jail on a $300,000 secured bail.  
In a news release from Walker's office announcing the award, Byrd said that even though people might hesitate to intervene in situations like this, "everyone is also capable of putting their own fear aside in order to help another in need."
"Cody Byrd is the epitome of vigilance, selflessness and courage. He did not cower in the face of danger; he acted quickly to keep a complete stranger out of harm's way," Walker said in the release. "I am inspired by his heroism and concern for others, and pray that we would all follow his example by staying alert and working together to keep our communities safe."
Byrd, who is pursuing a master's degree in computer science at A&T, was presented with a certificate and a flag flown over the Capitol in his honor.
Contact Jennifer Fernandez at 336-373-7064.​