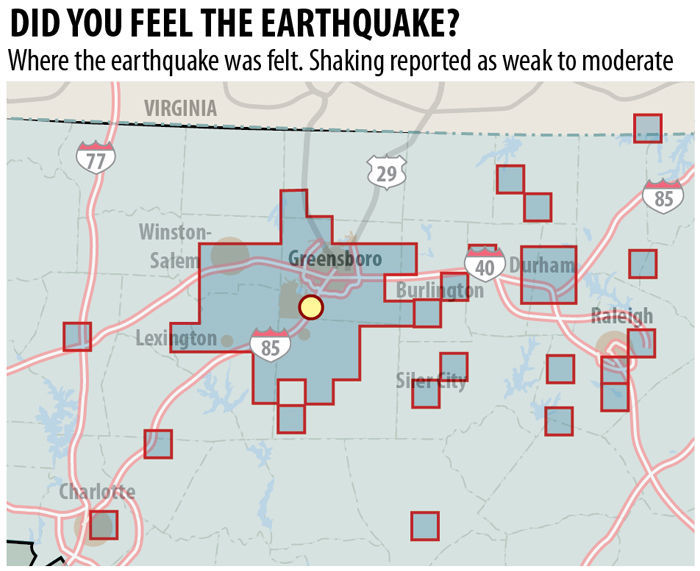 ARCHDALE — Was it an earthquake or aliens? A fallen tree or a vehicle crash?
People in the Triad and beyond shared their theories — some a little more "out there" than others — on social media about what caused a loud noise and, for some, shaking, early Tuesday.
The U.S. Geological Survey settled the question: a 2.6 magnitude earthquake struck about 5 miles east of Archdale. (It was one of two the USGS reported Tuesday in North Carolina. A second 2.6 magnitude earthquake hit western North Carolina almost 12 hours later, about 7 miles north northeast of Franklin.) 
Before the answer came, emergency operators in Randolph and Guilford counties took calls reporting the phenomenon.
Guilford Metro 911 took six calls just after 12:30 a.m. reporting explosions, later determined to be an earthquake with an epicenter in the Deep River off Chilton Road. Taylor Jones, Guilford County Emergency Management coordinator, said people reported booms and shakes but no damage. 
But at the time the calls came in, operators didn't know it was an earthquake. 
"I'll tell you right now, that was the loudest — it shook the whole damn house partner," a caller said.
One caller reported a bomb going off. 
All six felt their house shake.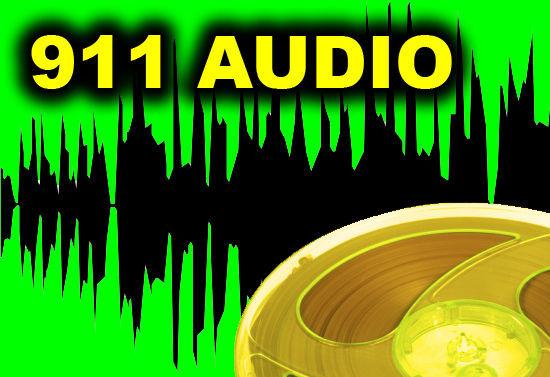 Multiple operators asked if what they heard and felt could be an earthquake. 
It made people stop and ponder but no one knew. 
"It sounded like something plowing into the ground and literally it felt like my house was shaking," one caller said. "It was quite strong whatever it was."
Adding to the confusion, people from a wide area of Guilford County called to report — something.
They were on Witty and Liberty roads. They were on N.C. 62 and Clare County Road. 
"It looks like it's a large area, but they'll be able to figure it out and let you know when they come to speak to you," an operator told one caller. 
And Guilford's operators knew Randolph County's 911 center was getting similar reports. 
One caller in Guilford apologized for tying up the phone line but said it was too strange not to report. 
Another man thought it might have been a vehicle wreck. 
"We just heard a big boom and it shook our house," a Penny Road resident said. "We've had a lot of wrecks in our yard, but I looked out and didn't see anything and traffic is still moving."
Operators told callers they kept checking reports to see if what they were feeling was an earthquake but they had no definitive answers at that time. 
Instead, they sent deputies and firefighters searching the area to see if they could find something to explain it. 
Paul Caruso, a geophysicist with the USGS, said earthquakes in Guilford County are rare. 
USGS received 612 reports by 12:30 p.m., just 12 hours after the earthquake struck, from North Carolina residents reporting that they felt the shakes. 
Reports came from as far away as Kannapolis and Durham, however, most came from High Point, Jamestown and Greensboro. 
Caruso said that, although a 2.6-magnitude earthquake is small, the East Coast tends to feel smaller earthquakes that West Coast residents wouldn't. He said that's because the rocks on the East Coast are very old and the beds are continuous so when the ground shakes, it transmits energy well. 
He said the faults and discontinuities on the West Coast break up the energy. 
After Tuesday's quake, social media users shared their hypotheses of what happened. 
Fallen trees, thunder and cars driving into houses were among the popular theories.