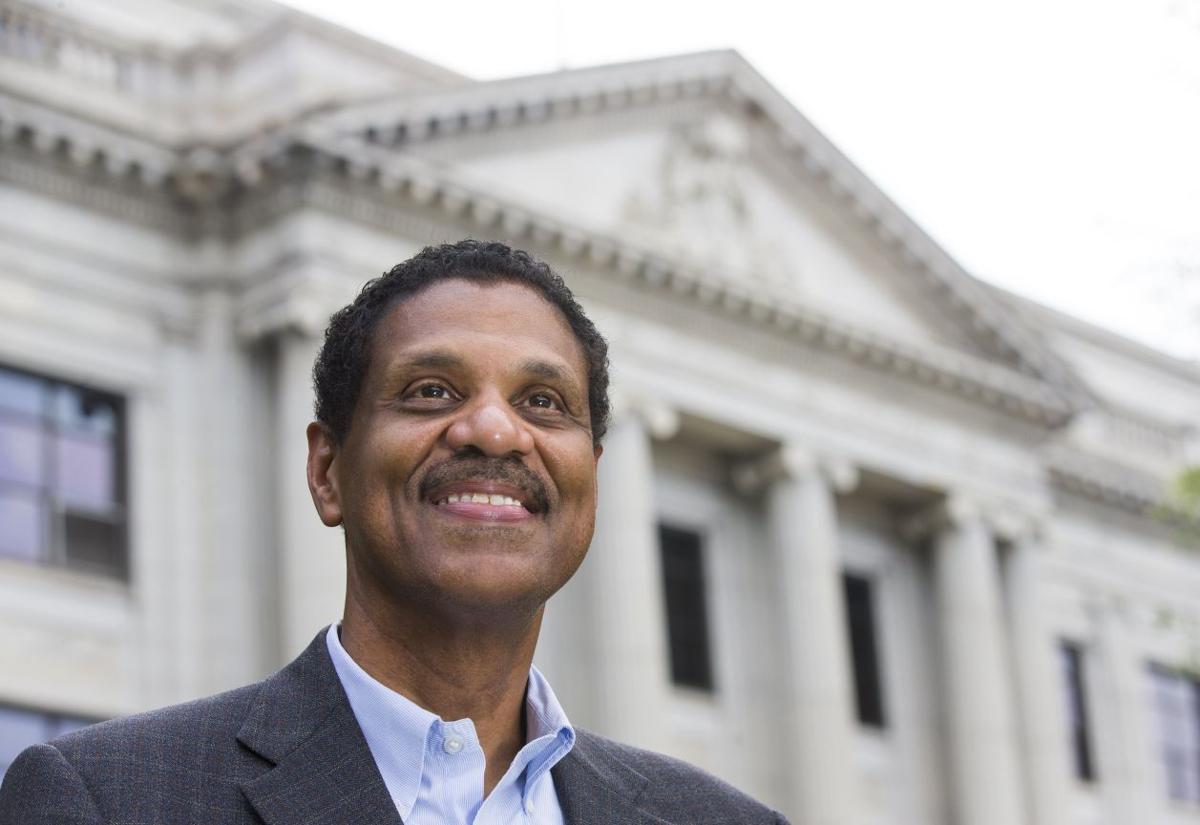 I can't remember the last movie I saw in a theater or the last meal I ate in a restaurant.
It seems so long ago and far away ... the good ol' days when the world was young and people shook hands and bottles of Clorox weren't considered the nectar of the gods.
I wear a mask most of the day and I hate it.
I do my banking now in long, slow drive-thru lines because it's either that or make an appointment.
My dry cleaners closes earlier and takes longer.
I have had friends and relatives to die in recent months and was not able to pay my respects in person.
I talk to my 89-year-old mother from the bottom step of her front porch when I visit these days for fear of making her gravely ill.
I feel as if I've seen everything worth watching — and lots of things not worth watching — on nearly every streaming service.
And I will never, ever get used to wearing that mask.
It's hot and especially uncomfortable in the summer (as if I needed to tell you that).
Also, I like to sip a soft drink as I work, and a mask obviously makes no accommodation for that (no zipper or Velcro pocket or straw hole).
No one said the coronavirus was going to be easy.
Well, someone did, and he lied.
Now come school and football season. Or so we've been told.
I'll be honest with you: I love my football: Carolina and A&T on Saturdays and the NFL on Sundays.
In fact, I'm so enamored of the NFL that I pretty much clear my Sunday afternoons until after Christmas.
I have "NFL Sunday Ticket," which empowers me — with a mere wave of a remote — to tune in every game every week to overdose on sacks and spiral passes and sportscaster cliches.
This season, will it be a ticket to nowhere?
In the college ranks, N.C. A&T already has announced it won't play football in the fall. But some college conferences insist they will. So does the NFL.
As much as it pains me to admit it, this is both a greedy and a reckless idea.
If ever a sport wasn't meant to be played as the coronavirus is still spreading, it's football. And it doesn't take a stable genius to figure that out.
It's a contact sport. It's bodies being hurled at one another, over and over. It's blood, sweat and tears … as well as a lot of other bodily fluids … mingling in scrums of heavily breathing humanity.
It's a petri dish with yard markers — and a live audience.
I don't like admitting this, but I'm as ready for some football as the next guy. Probably more.
Yet I also realize the dangers involved. And I know why team owners and moneyed alumni and TV networks keeping pushing for games this fall: Somebody else will shoulder most of the risks.
Seventy percent of the players in the National Football League are Black. Fewer than 10% of NFL coaches are Black. Two NFL owners are persons of color, and neither is Black. Forty-eight percent of college football players are Black. Ten percent of coaches in college football's highest tier, the FBS, are African Americans.
So, beside being a public health dilemma, this is a social issue.
And still I want my football. This is what the virus does. It keeps us from doing things we want to do.
It forces us to forgo life's pleasures, trivial and monumental.
It dares us to be social. To hug, to kiss. To shake hands.
Even worse, its horrors are mostly hidden, so we don't feel the full brunt of its carnage.
Most of its victims die in isolation, while on breathing tubes, unable to speak, apart from family, left with only overworked doctors or nurses to see them take their last gasps of life.
That's why this is hard. We're being told to defy human nature.
As preachy as I might sound at times on these pages, I'm no different from you. I want things the way they were. Now. And I want football.
But that's not how it's going to be. And that's not how it ought to be.
Until we all can tell the difference between our wants and our needs, COVID-19 isn't going anywhere soon. This battle demands patient resolve. And so far we haven't shown it.
You shouldn't walk on a concrete sidewalk until it's cured. You can't age a fine wine overnight.
But I'm not going to pretend that I'm liking this any better than you.
I'll keep wearing it, but that doesn't mean I have to like it.
Be the first to know
Get local news delivered to your inbox!