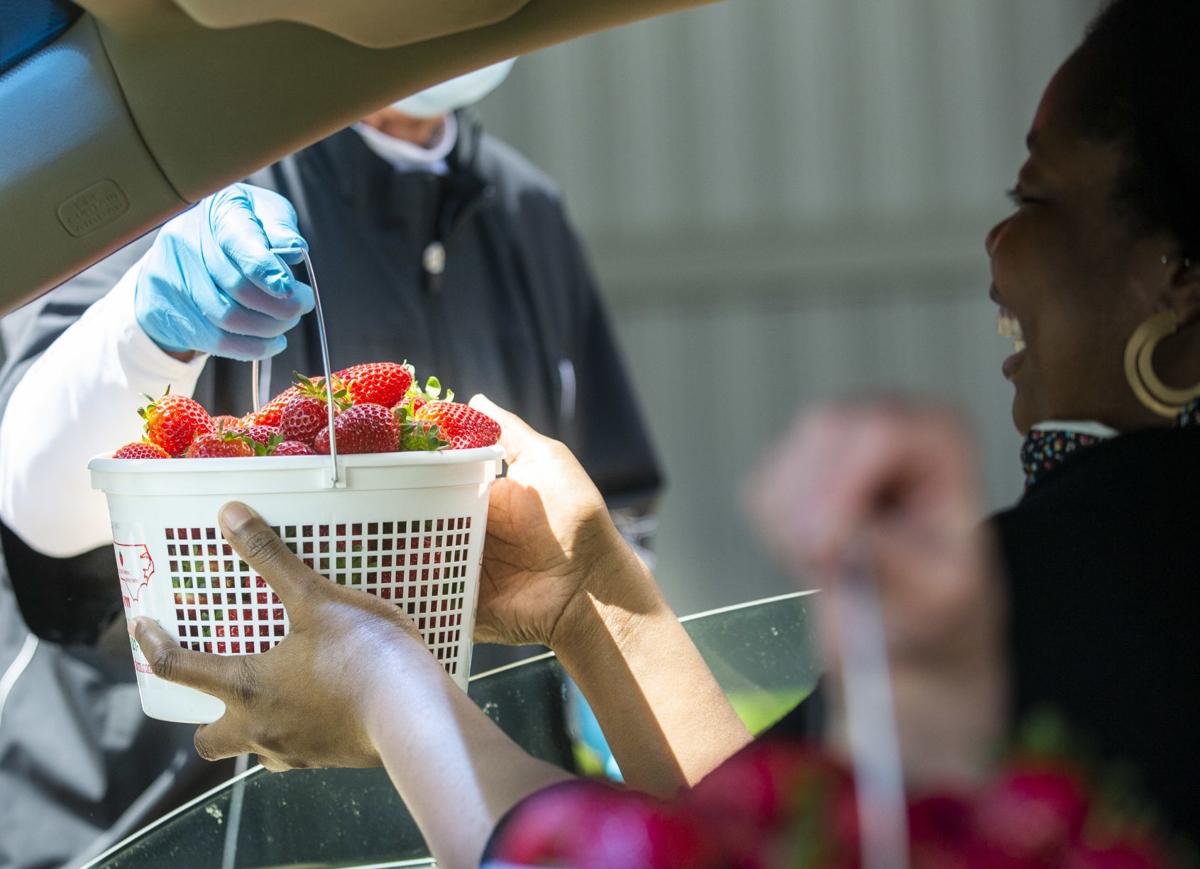 GREENSBORO — Rudd Farm has temporarily closed after several of its workers tested positive for COVID-19.
The North Carolina Department of Health and Human Services has listed the farm as Guilford County's fourth "congregate living facility" with an ongoing outbreak of COVID-19.
State officials said that as of Monday, the farm had eight, lab-confirmed cases of the new coronavirus apparently linked to on-site housing for farm workers.
The farm posted on its Facebook page that it closed to the public over concerns from the outbreak.
Rudd Farm, known for its pick-your-own strawberries, pivoted to a drive-thru pickup service two weeks ago that drew hundreds of cars, many of which waited for more than an hour.
Wearing gloves, workers quickly handed plastic pails of strawberries through car windows or loaded them into trunks.
Farm staff wore masks, as did many of the customers.
In the Facebook post, Rudd said it is working with public health officials and assures customers that berries purchased there are safe.
According to the CDC, the novel coronavirus COVID-19 is an air-borne virus and is unlikely to be transmitted through food.
Rudd Farm does not indicate when it will reopen.
Other group-living sites in Guilford with current outbreaks include Heritage Greens residential care center in Greensboro and two nursing homes — Camden Health & Rehab in Greensboro and Clapp's Nursing Center in Pleasant Garden, according to state health officials.