GREENSBORO —  The much-anticipated carousel at the Greensboro Science Center will open later this month, officials announced Thursday in a news release.
The Rotary Club of Greensboro Carousel will open to the public on Wednesday, Aug. 26. Members of the Greensboro Science Center will get access the previous two days, starting on Monday, August 24. 
The carousel features 56 figures ranging from horses and chariots to dinosaurs and tigers, and is expected to draw one million visitors annually, the center's CEO Glenn Dobrogosz said in the release. However, Dobrogosz said in an email that — with the coronavirus pandemic — only one-third of the figures will be available to ride to allow for social distancing.
Each figure was hand-carved and hand-painted by artists from The Carousel Works Inc. of Mansfield, Ohio. The carousel is surrounded by 32 rounding boards that showcase Greensboro's rich history.
"When people see it and the hear the calliope, and they see the lights, there's something magical about that," said Bernie Mann, president of the Rotary Club's carousel project. The club raised $3.8 million to pay for the carousel.
"Over 300 people contributed money, contributed their time," Mann said. "No tax money was used. Everything was all donations."
"This amazing gift from the Rotary Club of Greensboro to the citizens of our community is so very needed right now," Dobrogosz said. "The beauty, sounds and nostalgia linked to a carousel just makes people feel good," he said. "I think all of us could use some of that today."
Many of the carousel's figures depict Science Center animals, including Tai the red panda, Drogo the Komodo dragon, a penguin, pygmy hippo, flamingo, shark and octopus. Revolutionary War Gen. Nathanael Greene's horse, college mascots, a Greensboro Grasshopper, and two handicapped-accessible stationary chariots are featured as well.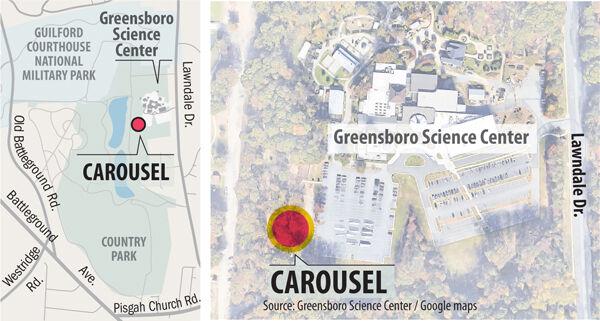 "We could have opened it in June, but because of the virus we were hesitant," Mann said. "Now, they've worked out a process wipe it down (with disinfectant) between every use and to keep people six feet apart."
In addition to that, Dobrogosz said that the giant glass doors surrounding the carousel house will be open, allowing for the free flow of outside air. Plus, there is an "enormous" ventilation fan at the top of the building, he said.
Carousel rendering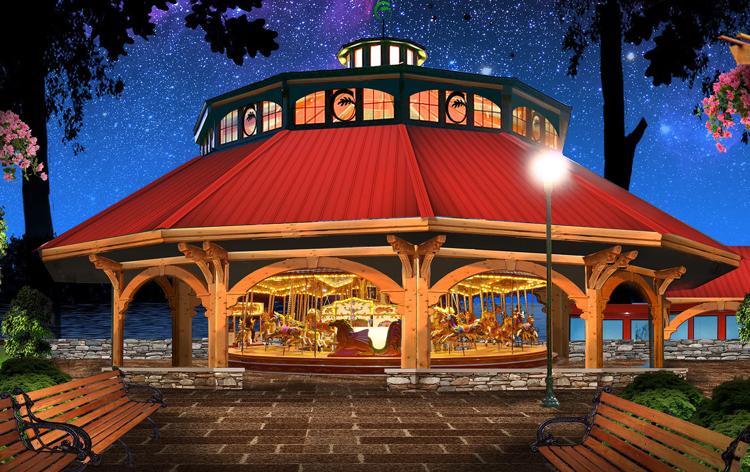 Carousel construction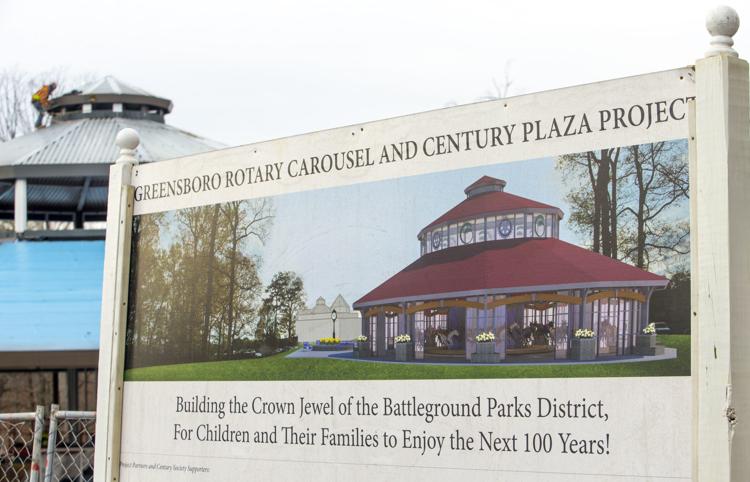 Carousel construction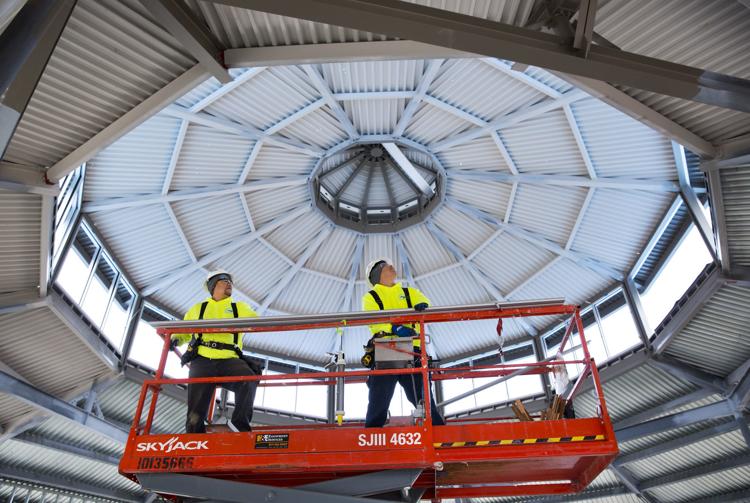 Carousel construction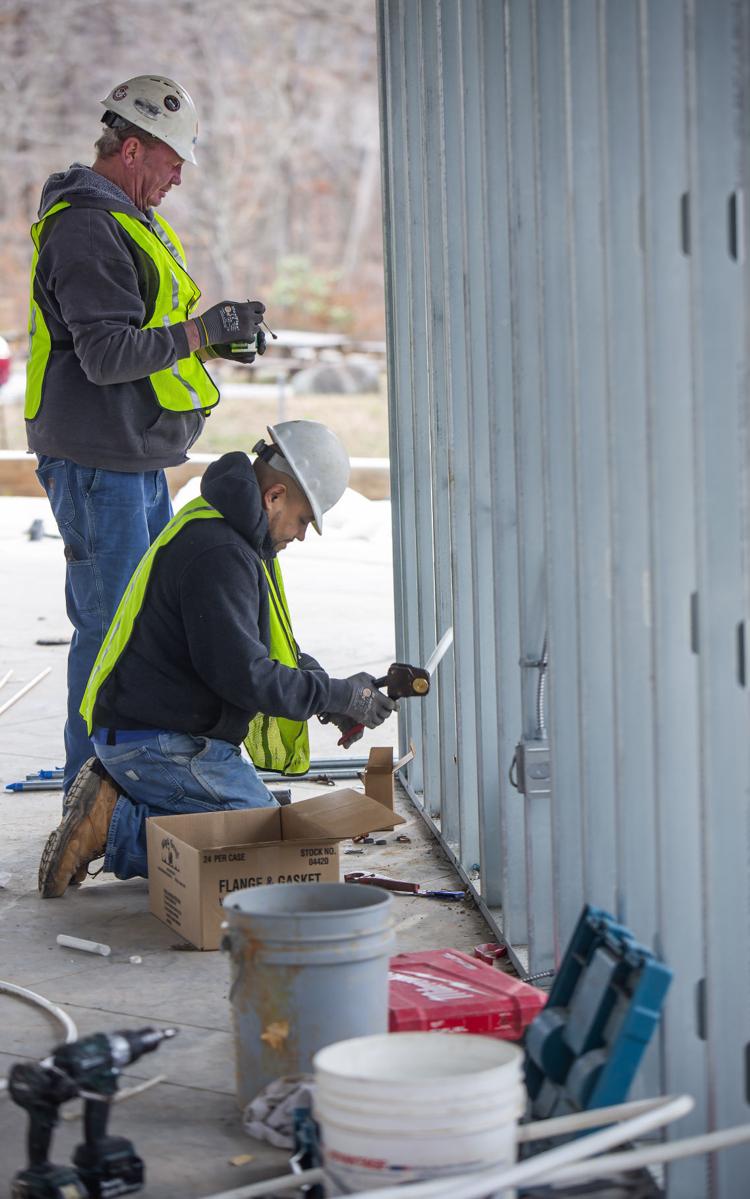 Carousel construction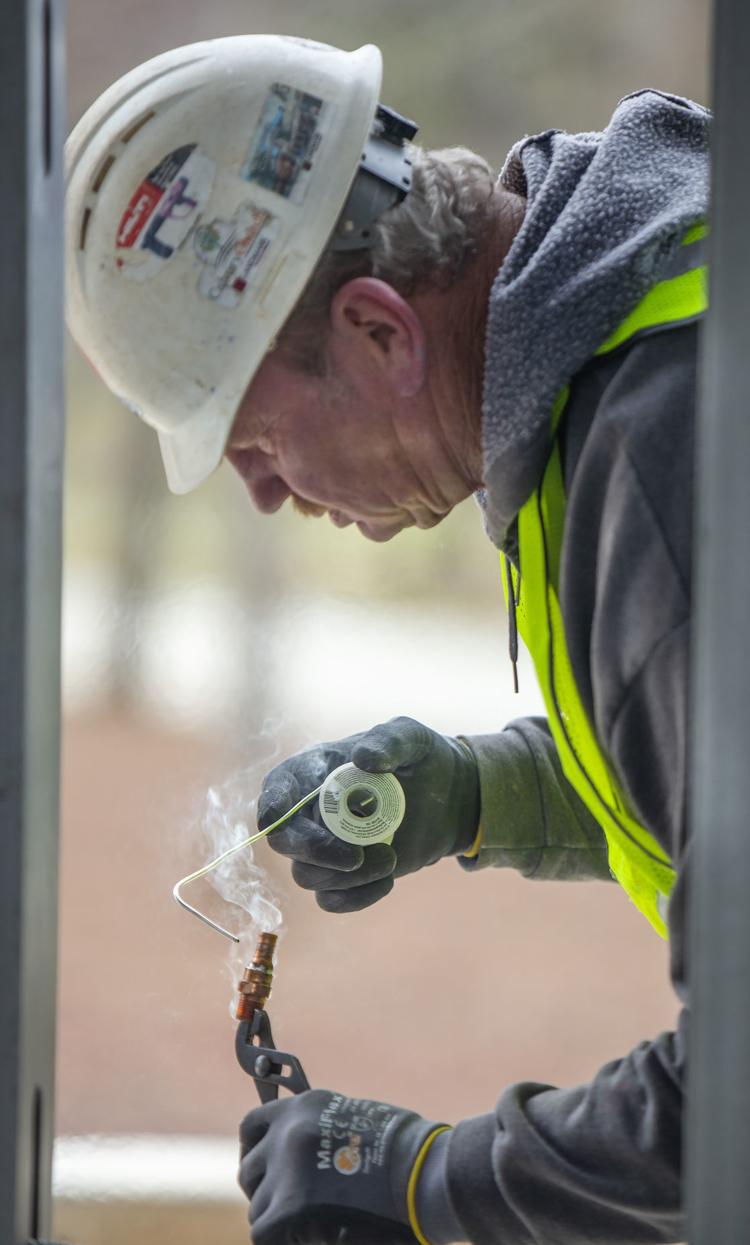 Carousel construction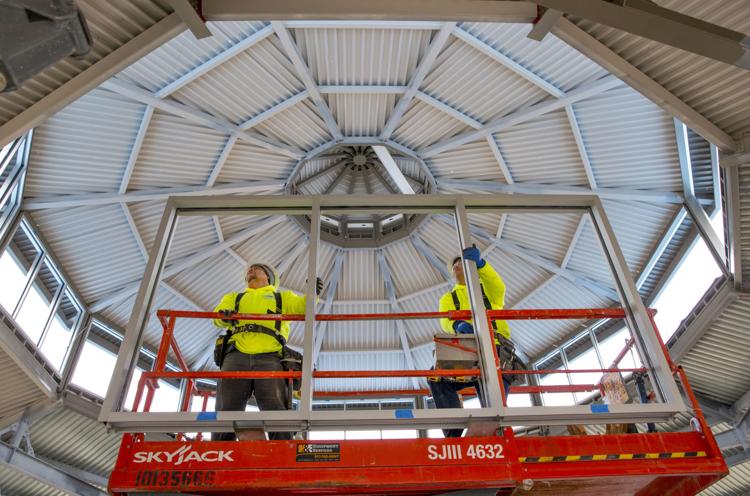 Carousel plaza design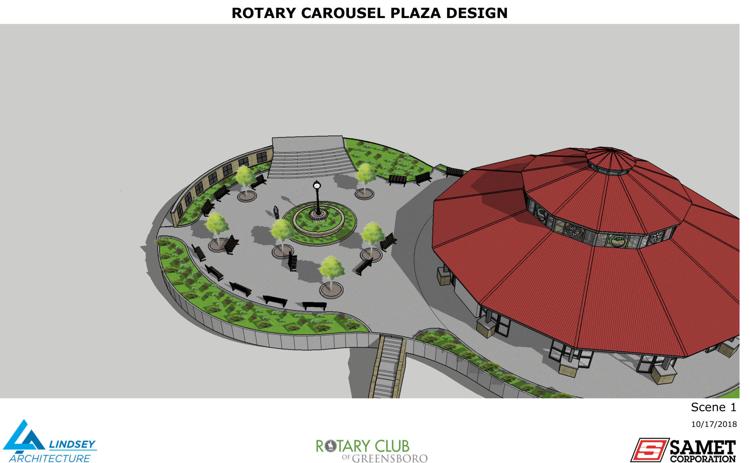 Carousel plaza desgin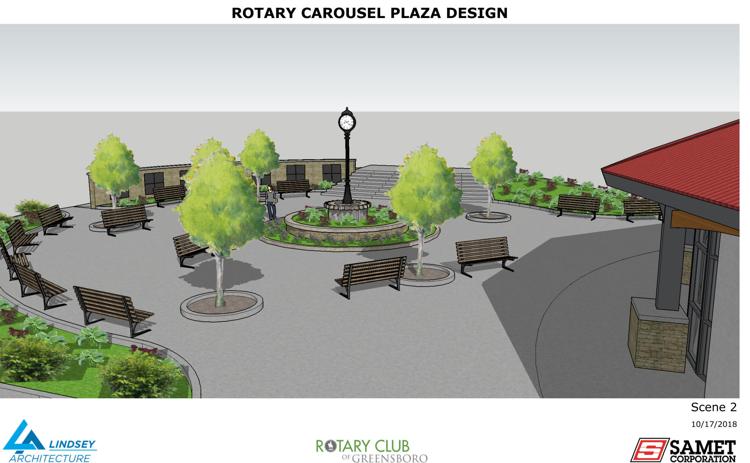 201812xxg_nws_Carousel_Plaza design3.jpg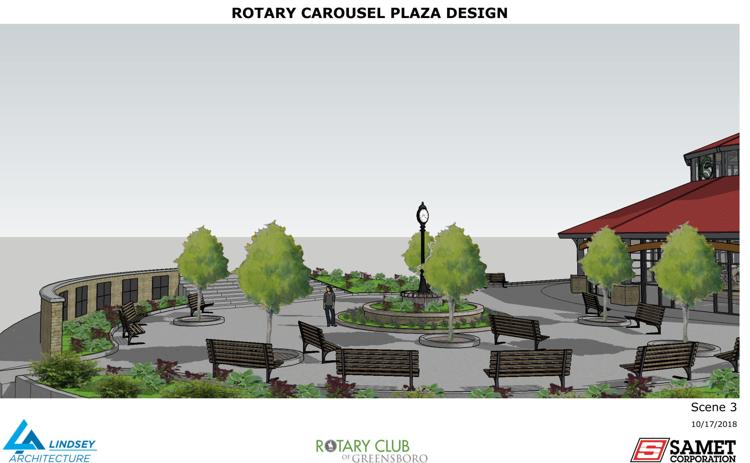 201812xxg_nws_Carousel_rotary.png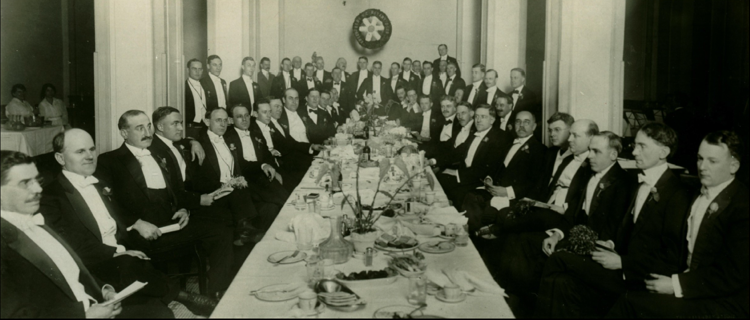 20180613g_nws_carousel_flamingo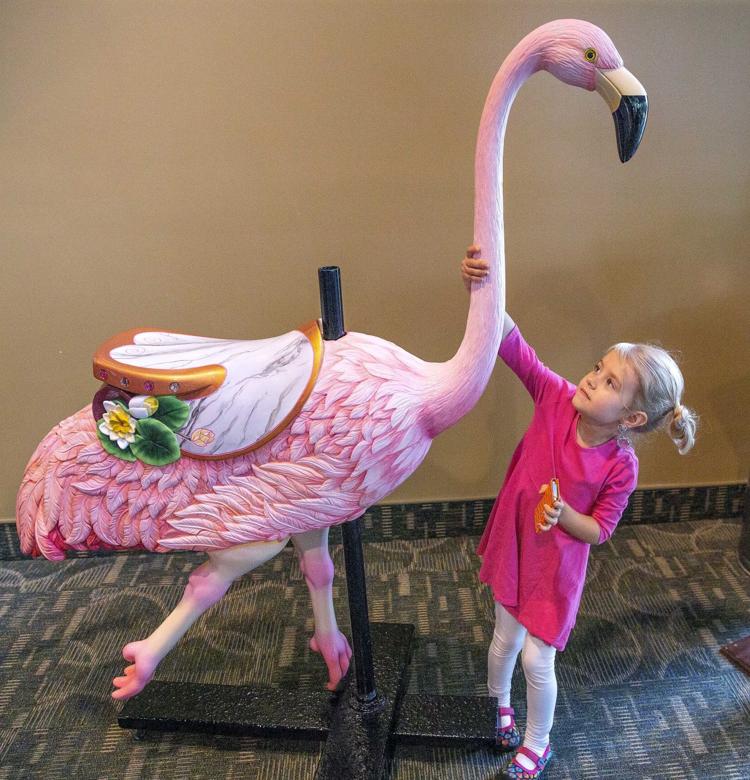 20180613g_nws_carousel_wide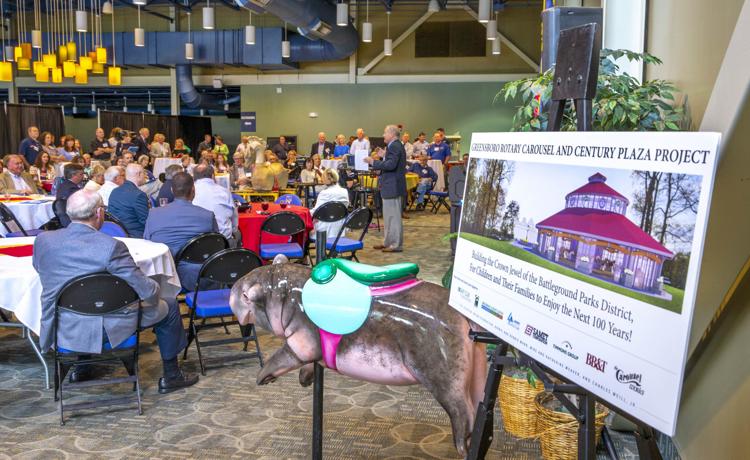 20180613g_nws_carousel_fish face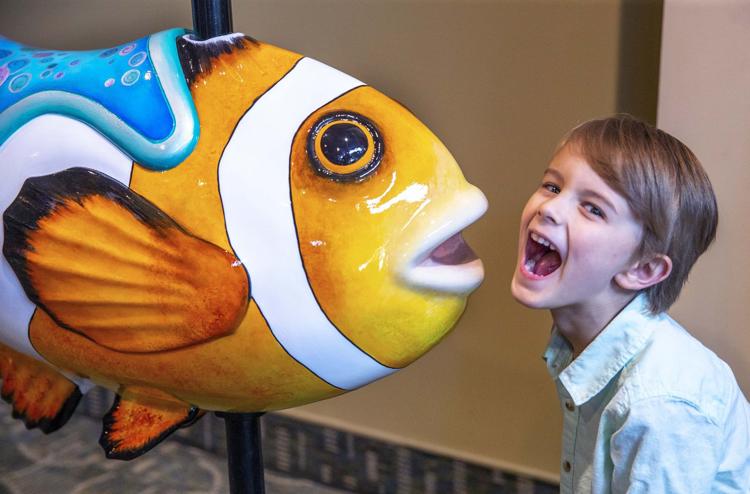 20180613g_nws_carousel_hippo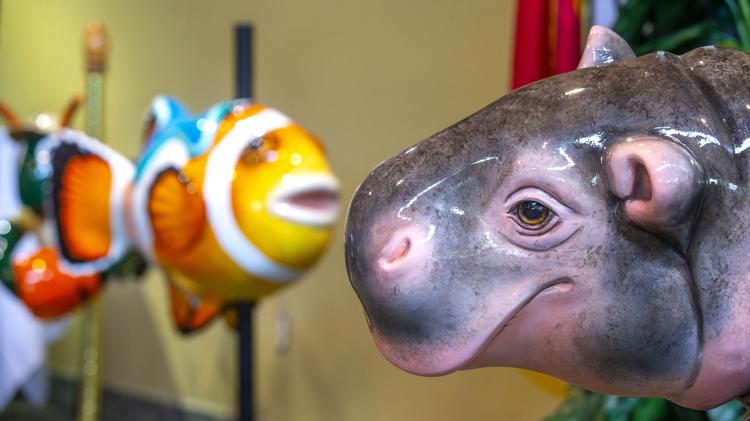 20180613g_nws_carousel_climbing (copy)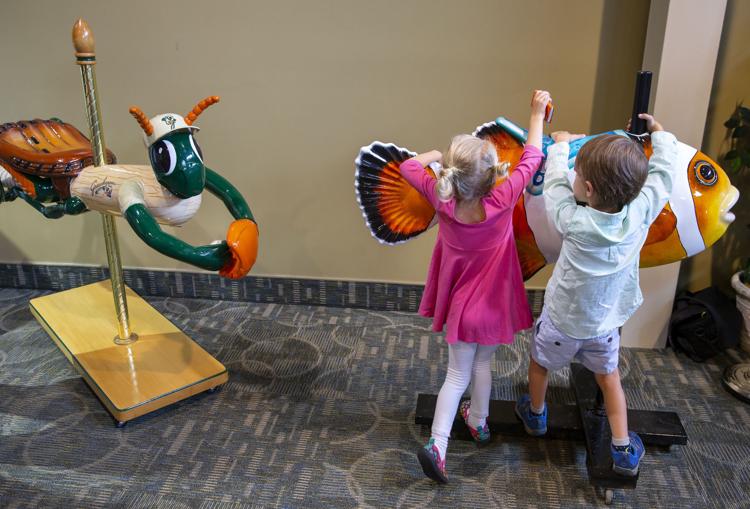 20180613g_nws_carousel_fish duo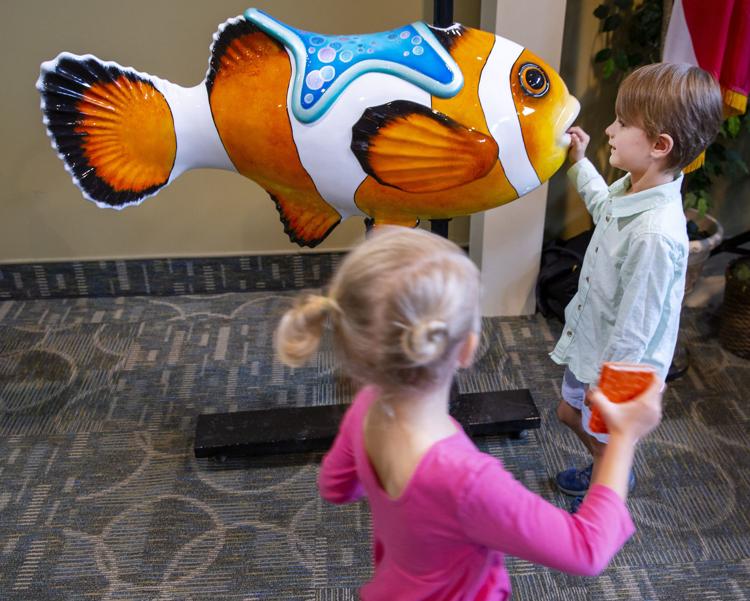 20180613g_nws_carousel_climbing
HIDE VERTICAL GALLERY ASSET TITLES
Contact Kenwyn Caranna at 336-373-7082 and follow @kcaranna on Twitter.
Be the first to know
Get local news delivered to your inbox!