GREENSBORO — Kevin Hugh Moore's cremated remains finally rest where he wanted them to be.
On a warm and clear summer day, his friend Mara Barker and her husband, Duane, scattered the ashes of the talented but troubled classical musician in Pisgah National Forest with those of his mother.
"It's such a peaceful place," Barker said, "and Kevin had many happy memories from attending the John Mack Oboe Camp" nearby.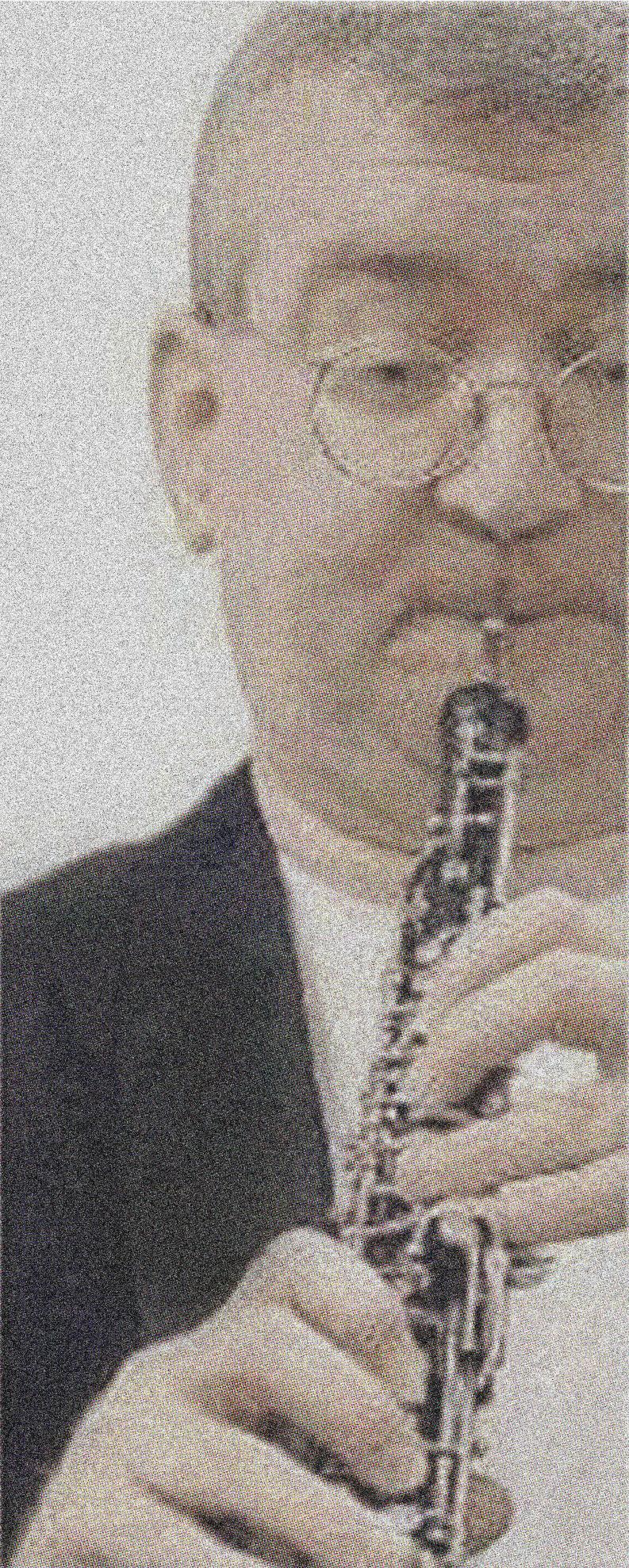 Those peaceful surroundings contrast drastically with the way Moore and Lewis Franklin Humphrey died. The two were brutally stabbed to death in January 2019.
Four defendants in the slayings have remained in the Guilford County jail for more than a year, awaiting trial on charges of murder, robbery with a dangerous weapon, arson and kidnapping.
If convicted of murder, they could face the death penalty.
A Superior Court judge has ruled that it will proceed as a capital murder case.
Because of its complexities, it could take longer than most.
The case involves two victims, four defendants and multiple attorneys, who likely will file multiple pre-trial motions. 
It also comes during court delays caused by the COVID-19 pandemic.
"I don't expect this case to be set for trial until the end of next year at the earliest," attorney Jerry Jordan, who represents defendant Chris Adrean Collins, said in an email.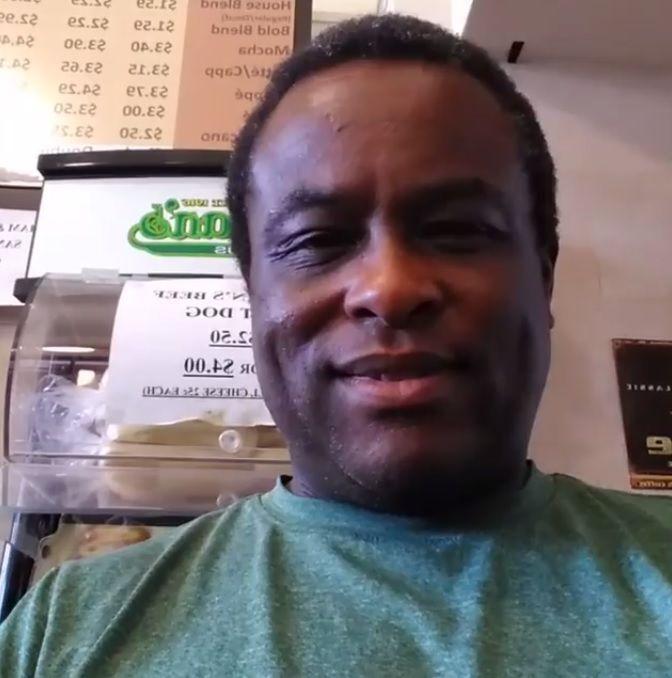 Lewis Humphrey, 45, graduated from Northeast High School. He lived and worked at Super 8 hotel, 2108 W. Meadowview Road, his brother George Humphrey said in a 2019 interview.
Lewis Humphrey knew Collins and had let Collins stay with him at the hotel, George Humphrey said. But they had a disagreement and Humphrey wouldn't let him back in.
"My brother wasn't a troublemaker," George Humphrey said in 2019. "He was just a good dude. He didn't bother nobody ... You can't find nobody to say nothing bad about my brother."
Moore had played oboe and English horn professionally from 1985 through 2015, said Barker, who plays bass with the Greensboro, Winston-Salem, Salisbury and Roanoke, Va., symphonies.
He played with several major orchestras in the Carolinas and Virginia, mostly in the 1990s and 2000s, as a contract and substitute musician.
Through his publishing company Oboerama Music, he arranged music for orchestras and ballet companies. He rewrote orchestral pieces so that other ensembles could perform them, preparing parts for each instrument.
His orchestral reduction of Tchaikovsky's "The Nutcracker" ballet has been used annually by the Carolina Ballet, the North Carolina Academy of Dance Arts and the Atlantic City Ballet.
Being Moore's friend wasn't easy.
Moore had autism spectrum disorder and suffered from anxiety and depression.
Sometimes he lashed out verbally when he was frustrated and in emotional pain.
"He had a lot of problems that were severe," said Moore's cousin, Mike Barnette of Gastonia. "But he was still a human being and had the right of a human being, and they took that away from him."
Deep down, Moore had a good heart, Barker said.
Moore apparently had met the four defendants at a church that serves breakfast to the homeless, Barker said. He invited them to share his apartment at Summit Avenue and Yanceyville Street, but had been trying to get them to leave.
On Jan. 14, 2019, Moore was stabbed to death there, six days before his 55th birthday. But his body wasn't discovered for 10 days.
When Barker didn't hear from him, she went to his apartment on Jan. 22, 2019. No one answered her knock. Two windows were broken.
Barker called the police. She said she understands that police did visit the apartment that day, but assumes that they didn't find anything.
The following night, on Jan. 23, Barker learned that a fire had broken out at Moore's apartment. Firefighters and police found Humphrey's body.
The next day, police found Moore's body in a bedroom. It had been covered with a smiley-faced tablecloth and plastic, wrapped with red tape and rope.
He, too, had died of multiple stab wounds, the autopsy showed.
Police arrested Collins, then 18 and from Youngsville, in Greensboro.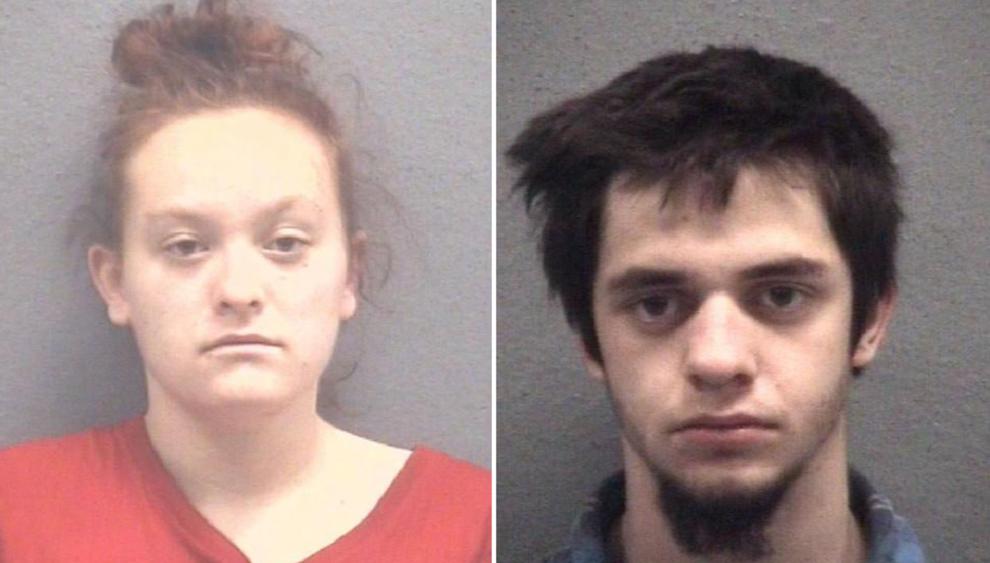 Damian Roger Verwey, then 20, and Rebecka Ellen Willard, then 23, were arrested in Muskegon, Mich. 
Cassandra Lynn Reynolds, 35 at the time, was picked up in Victorville, Calif.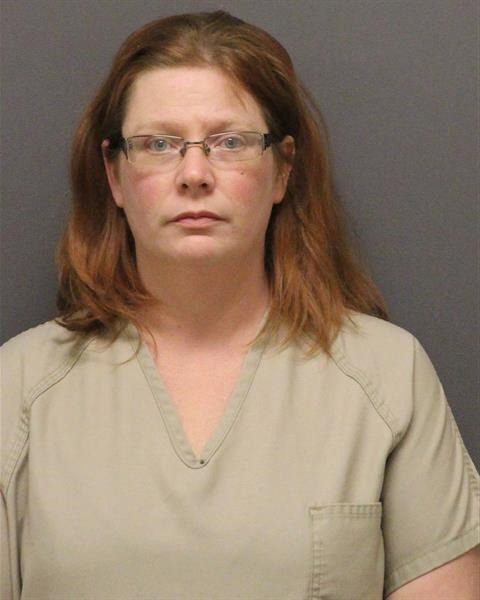 Barker praised the work of Greensboro police and Det. T.E. Vaughan.
She wonders whether the defendants were at the apartment on Jan. 22, when she knocked on the door and sent the police. 
"I wish the police had detected signs that they were at a murder scene with an 8-day-old dead body," Barker said.
The next day, Humphrey was dead, the fire was set, and Moore's housemates were gone.
In late October, a Guilford Superior Court judge ruled that the murders' details justified proceeding as a capital murder case.
The order by Judge Lora C. Cubbage says Moore was assaulted for several hours before being killed. Before his death, he asked his captors "to kill him to end the suffering."
Humphrey was invited to Moore's apartment — where Moore's dead body had been for a week — sometime around Jan. 21, 2019.
When Humphrey arrived, he was attacked, robbed of his credit card and cell phone, and eventually killed, the judge's findings said.
Humphrey was moved from one place to another, for the purpose of doing him serious bodily injury and terrorizing him. an indictment on the kidnapping charge says.
Even if convicted of first-degree murder, the defendants might not be executed.
No executions have taken place in North Carolina since 2006.
In each of the last few years, about five or so cases have gone to trial as capital murder cases, said Gerda Stein of the state's Center for Death Penalty Litigation, the nonprofit law firm handling such cases.
Most cases end in pleas, or end up not being capital cases, Stein said. Some are dismissed.
In the past few years, fewer than one person has been sentenced to death a year, Stein said.
Executions have been on hold because of litigation surrounding lethal injection and the N.C. Racial Justice Act.
Public opinion has changed dramatically over the past several years. North Carolinians seem to prefer life without parole over execution, Stein said.
She attributes that to several factors, including the exoneration of 10 death row prisoners in the state and many more across the country.
Federal executions, too, had been exceedingly rare in recent decades, but the federal government executed three people last week after a hiatus of nearly 20 years.
If defendants in the Moore and Humphrey murders are found guilty, both Barker and Barnette favor life in prison without possibility of parole, not execution.
George Humphrey could not be reached by phone for comment. But in the 2019 interview, he said he favored prison over execution.
Barnette attended the hearing when Cubbage ruled it a capital case.
He said he plans to attend future proceedings. "I want somebody to be there to speak for him," Barnette said of his cousin, from whom he had been estranged.
"I have had enough time to go through the grieving process, to get rid of the anger," Barnette said. "Just the sadness is left."
He said he wants both prosecutors and defense attorneys to have time to do it right. So he doesn't mind delays.
"I hope they present their case right and they have their evidence correct, so that there's no misinterpretation of who did what," Barnette said.
He and Barker continue to run Moore's company. Last December, they rented out the rights to use his reduction of "The Nutcracker" to three ballet companies.
But they haven't found Moore's laptop. His best composition was stored on it, and Barker has just a few pages.
When they scattered Moore's ashes, she said, she and her husband felt as if a weight had been lifted.
"That's something I didn't have the heart to do," he said.
Contact Dawn DeCwikiel-Kane at 336-373-5204 and follow @dawndkaneNR on Twitter.