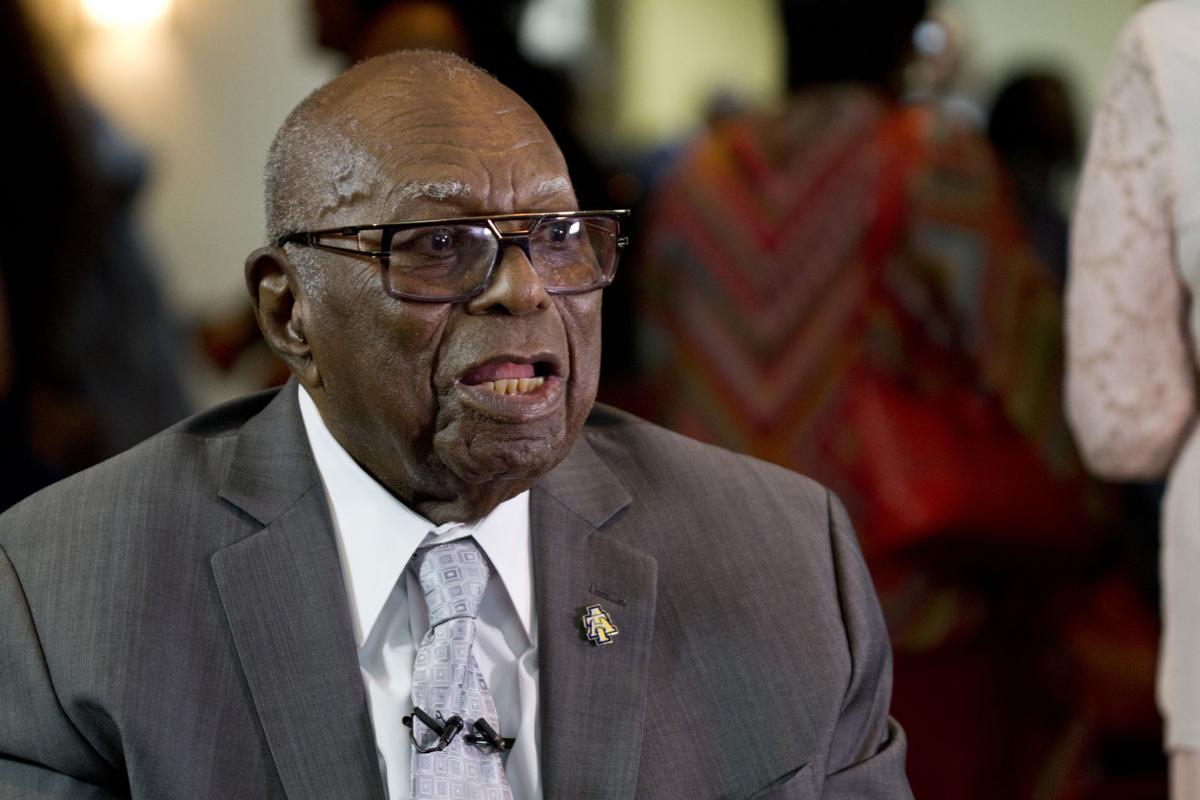 GREENSBORO — Dr. Alvin Blount Jr., the last living plaintiff in a federal lawsuit that desegregated Moses Cone and other hospitals, has died.
The civil rights icon, who would have turned 95 in February, was still seeing patients in his East Market Street medical office. He had medical complications late last month that led to his death Friday.
A historical highway marker honoring the desegregation case, which hastened hospital integration across the country, stands on North Elm Street, adjacent to Cone Hospital between Tankersly and East Northwood streets.
"My dad was just a very gentle soul who wanted to do right by everyone and he tried to instill that in us," said daughter Gwen Blount Adolph, one of seven siblings.
"He and our mother taught us by example to serve others."
Funeral arrangements are incomplete.
Contact Nancy McLaughlin at (336) 373-7049 and follow @nmclaughlinNR on Twitter.