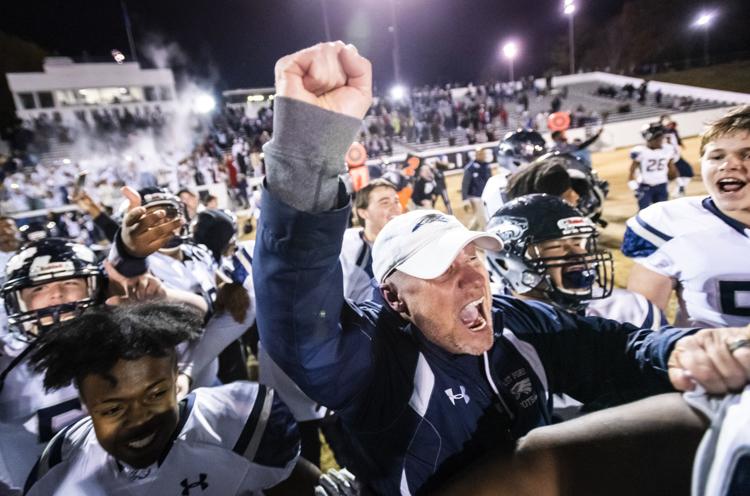 Area high school football coaches were almost evenly divided when we asked them whether they would prefer to try to play the 2020 season in the fall amidst the COVID-19 pandemic or postpone it to the spring. But one coach offered a bold idea to address what happens if reopening schools on a limited basis results in another spike in positive tests and we can't play high school sports in the fall or have any extracurricular activities during the 2020-21 school year.
Todd Willert, East Forsyth's longtime football coach, would like to see seniors be offered an additional semester — or an additional two consecutive semesters if no activities are held during the school year — to participate in athletics or other extracurriculars in 2021-22.
"My thing is if we can't realistically play in the fall and we set it up for the spring, but it doesn't get better in the winter — it gets worse or it stays the same — we need to have one more plan," Willert says. "That's why I came up with this."
Under Willert's proposal students would be granted the opportunity to take online classes through a four-year or community college, as some do now in early or middle college programs, while participating in athletics or other activities at the school where they were enrolled as seniors. They would first have to complete the 2020-21 school year in good academic standing to maintain their eligibility for the additional semester or year of athletics.
Willert's proposal would require significant changes to two longstanding rules:
• The State Board of Education would have to raise the age limit for athletics by one year from 18 to 19. The Aug. 31 cutoff date for aging out of eligibility would stay the same under Willert's proposal.
• The N.C. High School Athletic Association's board of directors would have to waive its rule that students are only eligible to compete in athletics for eight consecutive semesters once they begin high school.
Willert, whose Eagles have won the last two NCHSAA Class 4-A football state championships, proposes that the changes to those rules be a one-time waiver with the current rules reinstated for the 2022-23 school year.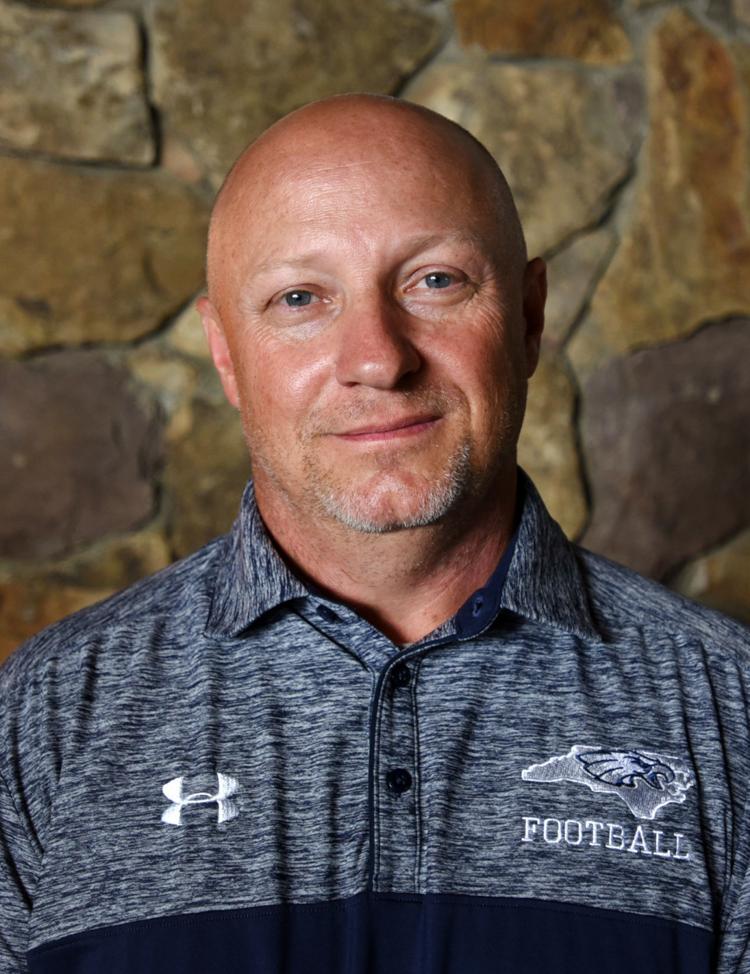 "I'm worried that we're just giving up on the Class of 2021," Willert says. "I told my guys at a leadership meeting, 'I'm not going to give up on you.' "
Willert says he's talked to "over 20 coaches" about his idea. Some were enthusiastic, some were skeptical. But some of the skeptics "called me back the next day and said, 'Talk to me a little more about this.' "
Willert isn't proposing an extra year of eligibility to try to keep a strong roster intact. He knows that Division I commitments Micah Crowell (N.C. State), Jaden Lindsay (Appalachian State) and Ty Lyles (Coastal Carolina) probably aren't coming back for an additional year of high school football. He is proposing it because he's worried about his players and about rising high school seniors and other students across the state of North Carolina.
Willert knows he doesn't have all the answers, but he wants to try to find at least some of them.
"I had a leadership meeting with eight of our kids last week where they were asking me questions," the coach says, "and I broke down on that Zoom meeting because I had to tell them, 'I don't know.' It was probably the first time you'll hear a coach say that, because otherwise I'd say, 'I might not know, but I will find out for you.' "
That wasn't the toughest part of the conversation for Willert, though.
"In that same Zoom call I heard some kids say, 'I might not even come back. I might not even do my schoolwork,' " he says. "These are my better academic kids, and that hurt me and scared me. That woke me up to think about what some of my lower academic kids are thinking."
An opportunity to take some college courses could open up possibilities for some students. The fact that the classes would be online and not physically in the school would mean that already-crowded facilities would not be stretched further.
"People might be thinking you're going to have 300 people come back to school," Willert says. "That's not going to happen, I promise you. … But let's give them an option.
"It's what can we do for these kids. COVID has changed things, so we need to change things and help these kids. Let's give them hope, because when you don't have hope anymore things can get scary."
He believes the option of an additional semester or an additional year is important for athletes and non-athletes alike.
"I'm talking all extracurricular activities: Band, theater, all the different after-school clubs," Willert says. "If kids didn't want them, we wouldn't have them, so it's clear they're needed."
With any proposal as radical as what Willert says he is offering as a "Plan C" there would be challenges, such as funding, but he believes it's worth trying to overcome them. For the students.
"If we don't play in the fall, I hope we play in the spring," he says. "If we don't play in the spring, I hope we talk seriously about this idea. I know there are a lot of things that would need to be worked out, but I don't think we need to make it harder than it really is. … Right now it's about this class."