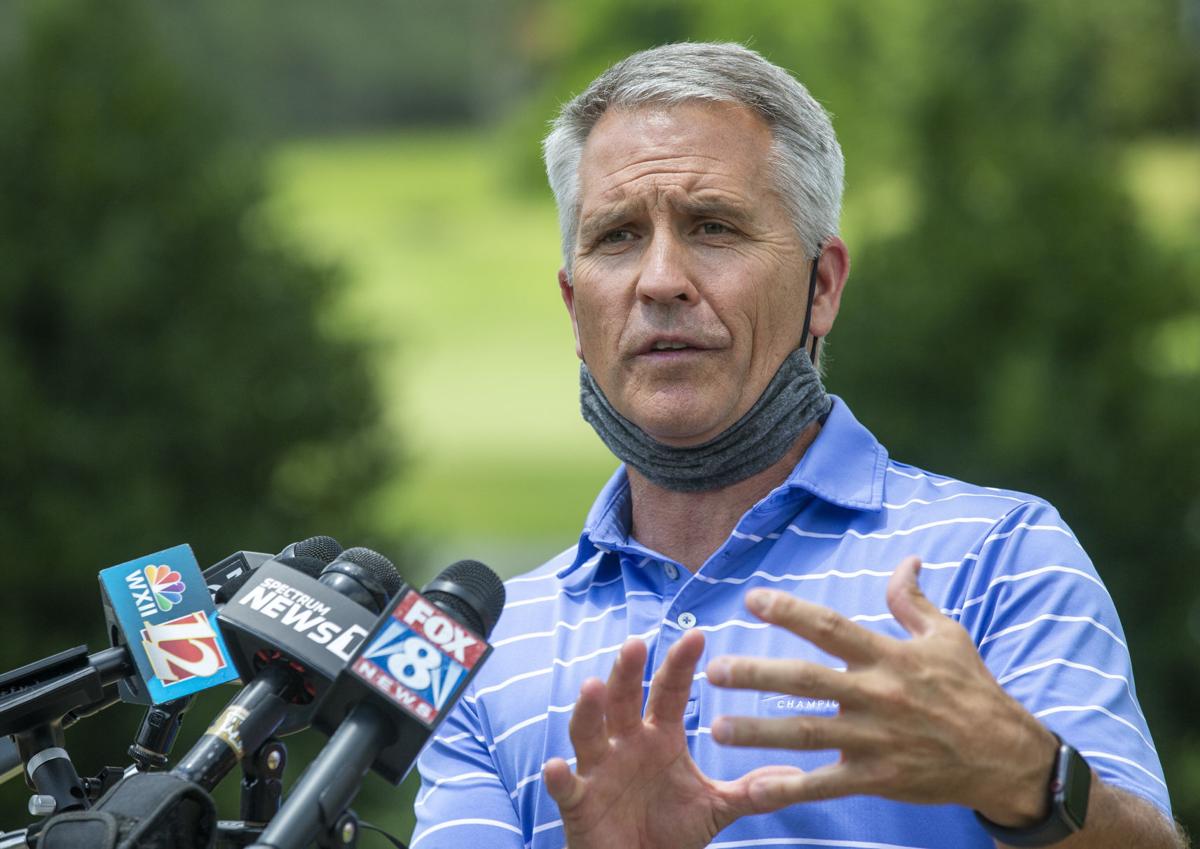 Greensboro's 81st PGA Tour event will be a quiet and melancholy affair, like nothing we've ever experienced before.
In the long history of the event, we've seen the tournament go through strange times, from snow and sleet to raging storms that kept people from going to the course and sometimes sending them running for the exits.
But never have we seen it completely quiet, an entire tournament uninterrupted by cheers and moans and golf claps and "you da man!"
There will be no gallery at the 81st Wyndham Championship.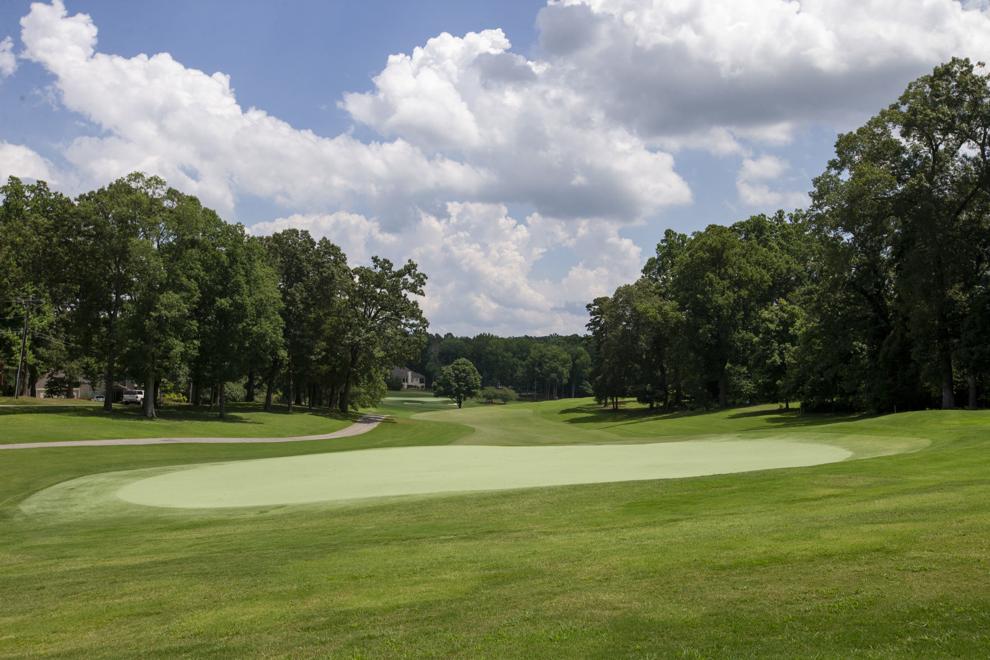 You can picture families in their yards stretched around the Donald Ross course at Sedgefield. You can picture camera crews and a smattering of officials, a few media types and a photographer or two.
But as we've seen in the tournaments that have restarted in the midst of the pandemic, the events are largely quiet, so quiet you can actually hear the birds chirping.
Sedgefield was once a hunting preserve, and to this day you can see and hear redtail hawks shrieking overhead and songbirds singing away in the pines. This year, some of the best PGA Tour players will have the course to themselves, like a golf outing with friends.
"These are truly unprecedented times," tournament director Mark Brazil said.
Not since 1944, the second of two years lost to World War II, has our tournament been so affected by events other than the elements. But few tournaments have such a history with the elements.
The old GGO was played in springtime, and that brought unpredictable weather into play. In 1940, the year Ben Hogan won in Greensboro, a weekend snowstorm pushed the event into the following week. The third GGO ever played was completed on a Thursday. They called it the "GGO Snow Festival."
Some years, it was played in perfect spring conditions, with flowers blooming and gentle breezes blowing through Sedgefield and Starmount Forest. Other years it was played in biting cold weather that kept people at home.
We've had rain delays that pushed the tournament an extra day, the last time coming in 2012 when Sergio Garcia won.
The most memorable and somber tournament came in 1968 when Martin Luther King was assassinated on Thursday, April 4.
"The Long Weekend" included an eerie Friday rainout during which time PGA and local officials debated whether to play the event or not. President Lyndon Johnson then declared Sunday a day of national mourning, so they decided to play on Saturday and then finish with a 36-hole Monday with Billy Casper winning.
This one will be remembered as the "The Quiet Weekend."
Tour officials had planned to have fans this week for the Memorial Tournament in Dublin, Ohio, but that plan was scrapped as COVID-19 cases began to spike in recent weeks. Tournaments scheduled just before and after the Wyndham had already announced they would be played without fans, including the PGA Championship the week before our tournament.
Once officials pulled back on the Memorial plan, there was little hope of the Wyndham inviting fans this year.
Tour commissioner Jay Monahan said last week that "the broader challenges that communities are facing" take precedent over inviting fans back to golf tournaments. He said that will happen "when the time is right."
Through the years at our tournament, it has seemed as if the time has never been right. But each year, through change and challenges, the tournament has endured, adapted and moved on.
There will be an 81st playing of our tournament this year. And it will be the strangest in the long, strange history of our golf tournament.
Contact Ed Hardin at 336-373-7069, and follow @Ed_Hardin on Twitter.