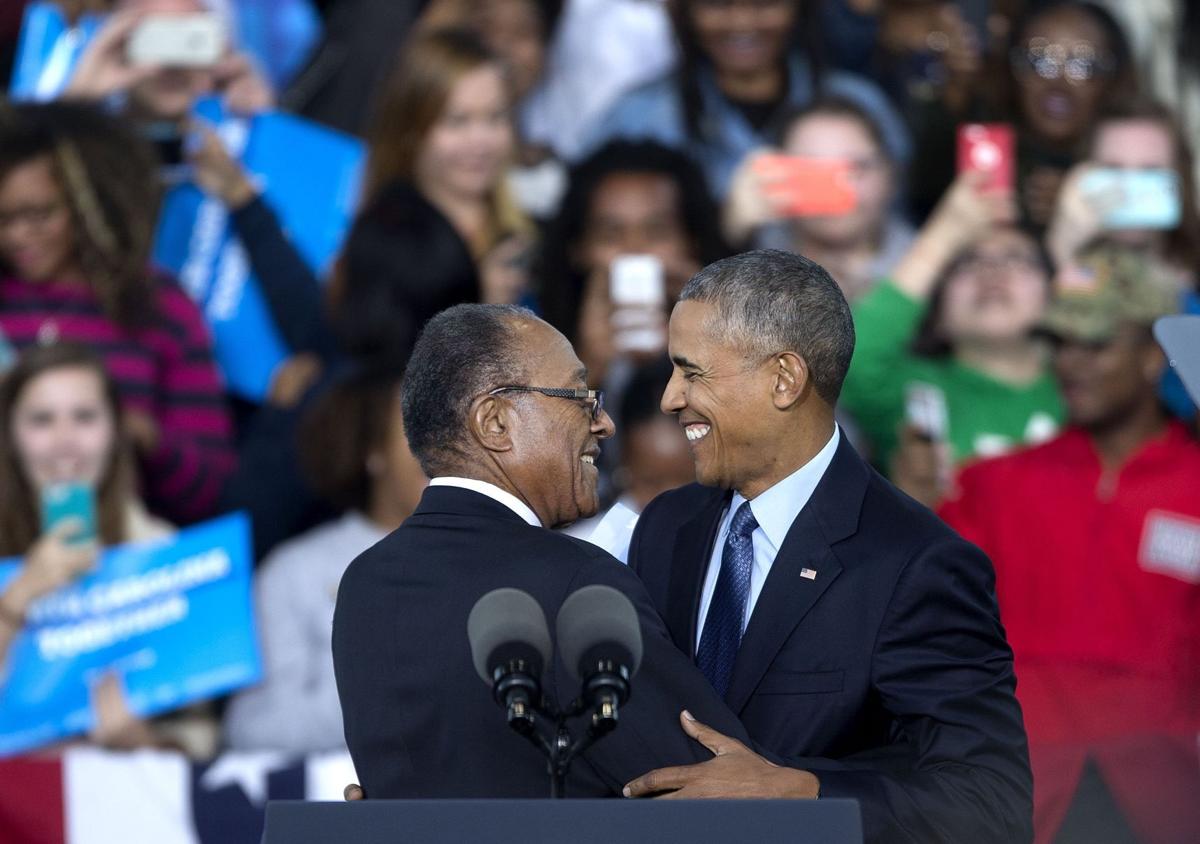 GREENSBORO — Veteran journalist Steve Crump has long respected Henry Frye, a Black man of many firsts in North Carolina.
A documentary Crump produced — "The Route from Ellerbe, North Carolina to Tarheel Senior Statesman" — showcases Frye's political career.
"In many regards," Crump said, referencing a groundbreaking Black baseball player, "he's the Jackie Robinson of North Carolina politics."
The documentary is being screened today at Providence Baptist Church. It highlights many of the moments in which Frye makes history. And there are a lot of them.
Frye, never one to seek credit, doesn't fawn over himself when reminded of his name in history books.
"I was a little industrious, I guess," Frye said during the documentary.
With his wife of 65 years, philanthropist and community leader Shirley Taylor Frye, as his partner along much of the way, Frye has gone from segregated schools and working on his father's farm to UNC's Law School to becoming the first Black justice on the N.C. Supreme Court.
Along the way he also organized Greensboro's first African-American bank, served a stint in the Air Force and was the first African American to be an Assistant U.S. District Attorney.
In Greensboro, where they made their home after attending N.C. A&T, the Fryes have been described as "setting examples for all of us to follow," as the late former Mayor Jack Elam wrote in a 2003 letter to the News & Record.
Contact Nancy McLaughlin at 336-373-7049 and follow @nmclaughlinNR on Twitter.