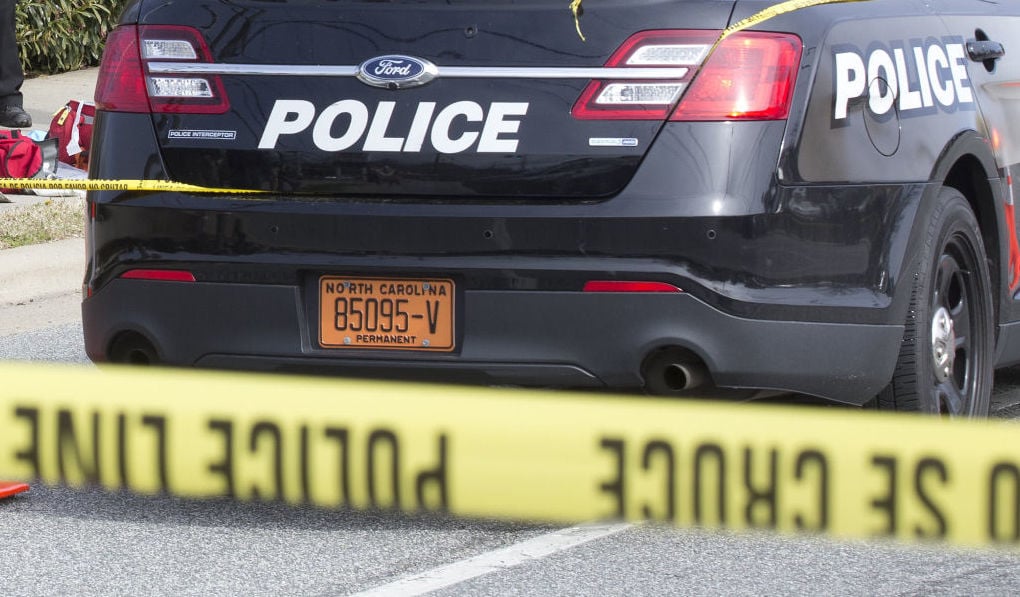 GREENSBORO — Mayor Nancy Vaughan wants the city to make a symbolic and lasting gesture of solidarity with protesters who have called for change in some police use-of-force policies.
Vaughan has asked the Greensboro City Council to pass a resolution that endorses the #8CANTWAIT program of reducing use of force by police departments. The program embraces eight changes proponents believe all police departments should make.
More important, Vaughan said, she hopes to see the Greensboro Police Department continue changes in its use-of-force policies outlined recently by Chief Brian James.
#8CANTWAIT is being promoted by a nonprofit called Campaign Zero, which has offered many of the ideas that protesters have been pressing throughout the country in the wake of the death of George Floyd, an unarmed Black man who died in Minneapolis at the hands of police. His death sparked weeks of protests against racism and police brutality.
Vaughan was speaking at a virtual council work session to discuss a variety of policing issues in Greensboro. She said the council should act quickly, sometime before its next regular meeting, which is scheduled for July 21.
"I don't want to wait until our next meeting because it's kind of a ways out," Vaughan said. "The eight can't wait, and I don't think we should wait."
Council will discuss the resolution and vote on it at a special July 2 meeting that had already been scheduled for an economic-development matter.
The #8CANTWAIT campaign asks for a variety of police reforms covering police actions that have led to wrongful deaths.
At least two of the techniques — choke/strangle holds and shooting at moving vehicles — have been addressed by James and barred from use by Greensboro officers.
James announced the changes at a news conference after peaceful protests on May 30-31 were followed by violence, with businesses damaged and looted downtown and in other parts of the city.
The other actions called for by Campaign Zero include requiring police to "de-escalate" potentially violent situations, require a warning before firing their weapon, exhaust all alternatives before shooting, and require officers to intervene if they see another officer using excessive force.
In addition, the campaign calls for police departments to establish a "force continuum" policy that restricts "the most severe types of force to the most extreme situations," and, finally, a push to require comprehensive reporting of incidents by police.
James, who attended the council's meeting Tuesday, said he believes the police department has gone a long way toward implementing the goals of the campaign. But he said he would like to discuss a couple of the policies before taking further action.
He did not specify which policies he was referring to at the meeting.
Councilman Justin Outling said rather than a resolution, council should vote on specific policies that would determine police behavior.
But Councilwoman Marikay Abuzuaiter said that's exactly the kind of thing she wants to avoid, saying James has the expertise to make the right changes.
"I don't want to go down the slippery slope of telling the chief every line item he needs to change," she said.
Vaughan said, "the chief has already publicly made the changes in these directives. We are not telling him what to do. It's important that it's recognized, and we make it firm."
Councilwoman Michelle Kennedy said, "if it's something that's already been accomplished, it's something we're ratifying, I don't think it's doing the chief of police's job, it's doing our job. We're saying, 'this is what they are and this is what we expect to be done.' "
When City Manager David Parrish suggested he would send an email to council with a "buffet" of potential policies that might be added to the resolution, Vaughan agreed, but directed him to make the list public.
"We do want it to have teeth," she said.
"I think it needs to be on our website," Vaughan said. "Someplace where it's easy to find."
Council did not move forward with any action on another police issue that Kennedy has been concerned about — where the city's police force lives.
Currently, only 36% of sworn officers live in the city limits, according to information provided to the News & Record by Assistant City Manager Trey Davis, who oversees police matters for the city. Davis said 51% of the police department's leadership lives in the city limits.
Kennedy said community policing and forming close bonds with residents, can only come when officers live close to the people they're sworn to protect.
"A lot of this came from conversations with older members of our community, knowing you had an officer who lived on the block away from you. We did have that in effect in the '80s, a requirement for folks to live within the city limits," Kennedy said.
Other council members said there may be various reasons that officers don't live in the city, from housing costs to dual-income families where spouses or partners must commute to other cities.
James said requiring residency could limit the pool of good candidates for police jobs and he does not see a downside to the current situation.
Council members said that it's always a good idea to explore solutions to policing issues, even if they don't take any action.
"These are the types of discussions that council should be having more and more, even if we decide that a given proposal is not the best course of action," Outling said.
Contact Richard M. Barron at 336-373-7371 and follow @BarronBizNR on Twitter.