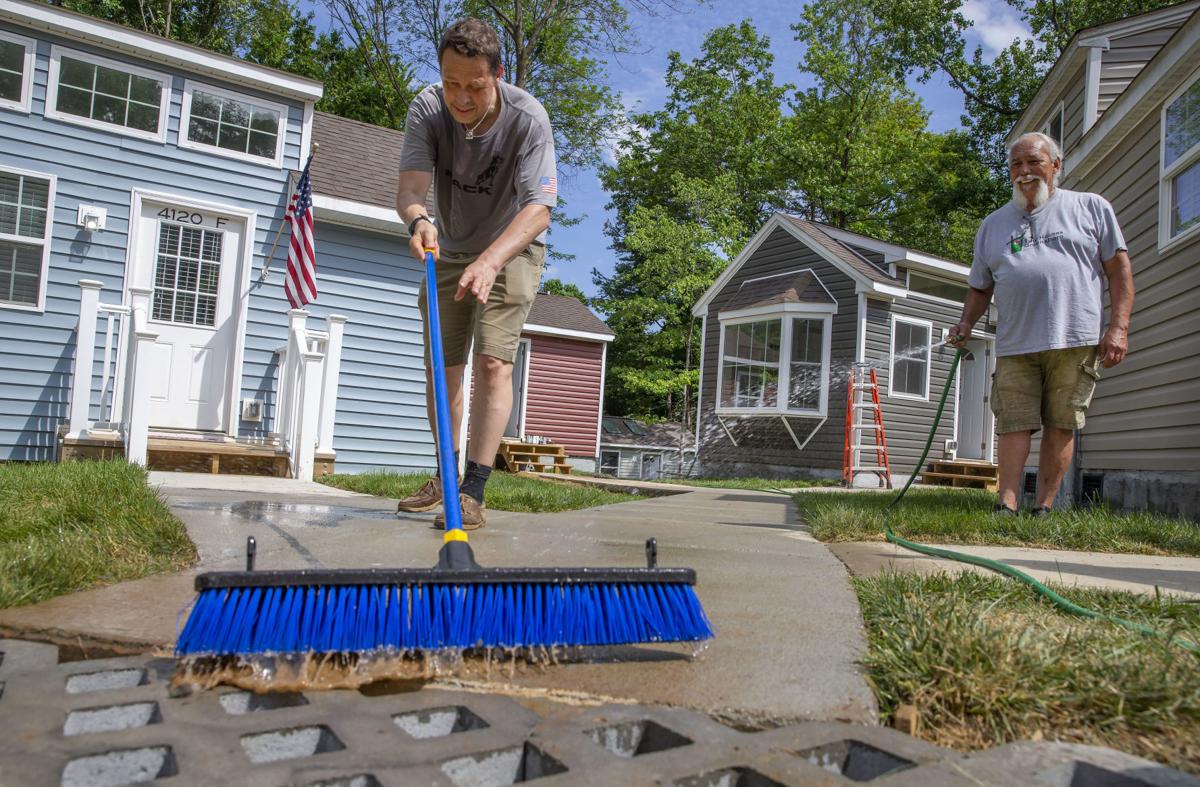 GREENSBORO — Tiny houses.
When he looks over the six tiny houses nearing completion in the Pomona neighborhood of Greensboro, Scott Jones doesn't see six houses.
"I see six lives being changed," he said.
Lives like that of David Merritt, who was homeless for nine years before becoming the first resident to move into a tiny house built by Weaver Academy students.
"It got me off the street and put me in a safe place," Merritt said.
"We looked high and low across Greensboro to find David someplace affordable to live that fit his needs," said Jones, the executive board chairman for Tiny House Community Development. "It just isn't out there."
Until now. Thanks to the drive, commitment and financial support of more than 1,000 volunteers, businesses, civic groups, churches, nonprofit organizations and donors — large and small — the dream of tiny houses providing affordable housing for those with limited means is now a reality.
Not in a manner of years. Or months. Or even weeks. At 11 a.m. Saturday, dreamers of tiny houses make believers out of the rest of us with a ribbon-cutting in front of North Carolina's first official tiny house community to address permanent affordable housing and homelessness at Hammer Tiny House Community on Causey Street.
"We're the first community in N.C. to build tiny houses on permanent foundation," Jones said.
But it won't be the last. Plans are moving forward on several locations for  tiny house communities in High Point as well as a second location in east Greensboro, led by Greensboro Day School.
"We hope to build 100 houses in N.C. over the next five years," Jones said.
The initial site on Causey Street would not have been possible without volunteers and donations, large and small. A $25 check came from a group of nuns in Rochester, New York, who read about the project and wanted to support it.
"Any amount is acceptable," Jones said. "Even a $5 donation can make a huge impact. It can help purchase light bulbs, pots and pans, sheets and pillows or a half a flat of plants to grow."
These tiny living units, ranging in size from just under 400 square feet to 500 square feet, will give those less fortunate like Merritt a pathway out, often from years of living on the streets. Potential tenants are screened by area nonprofit agencies to determine their income and eligibility.
Each tiny house features a bedroom, kitchen and living area and a bathroom, which features stacking washers and dryers. Every square foot of available space was designed to maximize living amenities and minimize operating costs.
"Now I have a place to take a shower and cook my own food," Merritt said.
The concept of maximizing space isn't confined only to the tiny houses. Just to the side of the community's main entrance, an array of vegetables, herbs and flowers thrive under a sweltering May sun in 20 raised beds, planted and nurtured by staff and volunteers from the Sustainability Resource Center. Paula Sieber helped spearhead the garden project.
"It's all about providing good, healthy food choices for the disenfranchised," she said.
Many of the vegetables grow vertically to maximize production, providing far more food than the six residents there will be ever be able to eat.
"This is truly a community garden that will be shared with our neighbors," Sieber said.
Neighbors like fifth-grader Jamir Rice, who ran into Sieber one day while riding past on his skateboard.
"I told him that this was a community garden and you are welcome to pick vegetables anytime you are hungry," Sieber said.
"Lady, you mean if I am hungry I can just pick a tomato and eat it?" Rice asked Sieber. "Lady, I call that a happy place," Rice told her.
Rice had no idea his expression, "A Happy Place," would resonate with Sieber. But the name stuck and a new sign bearing the title "A Happy Place" built by Sam Welds will soon be erected over the garden's entrance.
Volunteers have been the lifeblood of this project, signing up to work Saturdays for the past two years.
"People came here that had never used a hammer, didn't know how to drive a nail," said Phillip Guerrero. "It doesn't matter — anyone can dig a hole or cut Styrofoam."
"It's taken a lot of blood, sweat and tears for us to do this," Sieber said.
Sieber takes note of a word of advice from a former Greensboro mayor: "Jim Melvin once told me when you do things for yourself, it ends right there but when you do things for others, it goes on forever."
Just as it's done for Guerrero — once a struggling heroin addict.
"I started here as a volunteer after my sponsor begged me to come out here to work on Saturdays," he said.
Guerrero eventually got clean and turned his life around, gaining a skillset that put him where he is today as the lead carpenter at Tiny Housing Community's Hammer Community.
"I'm not out here to make a lot of money," Guerrero said. "I'm doing this to change lives, just like it changed my life."
The homeless, veterans, single parents, even prisoners re-entering society — all are targets of the program.
Mark Stinson knows firsthand about these primary targets Tiny Houses hopes to serve because he was a homeless alcoholic for 12 years until he found his tent slashed and all his belongings scattered about.
"I threw my hands up and told myself, there's more to life than this," Stinson said. He got clean, got involved in making a difference in other people's lives and hasn't looked back.
In fact, he's already looking ahead — to the day when residents start moving into the Tiny Houses.
"I want to see their smile and watch their face light up," Stinson said, "that's like a lottery paycheck for me."
Tiny Houses, Large Need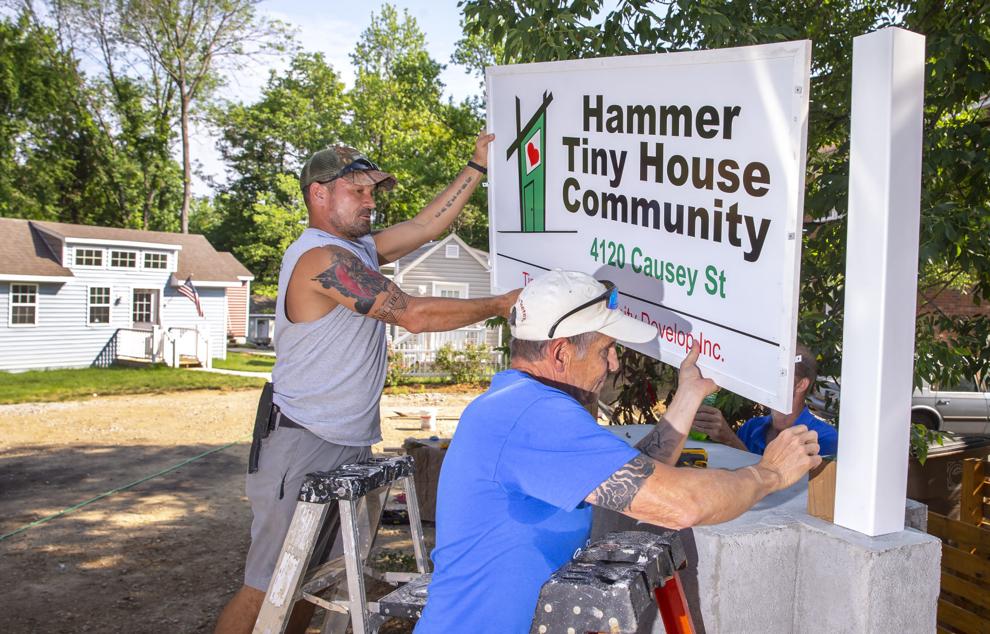 Tiny Houses, Large Need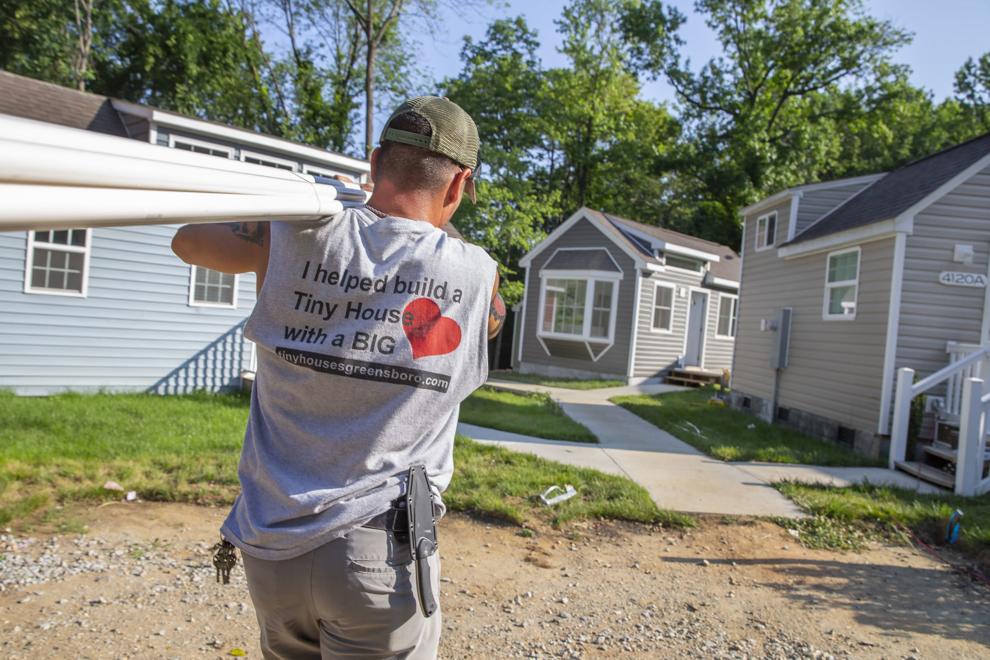 Tiny Houses, Large Need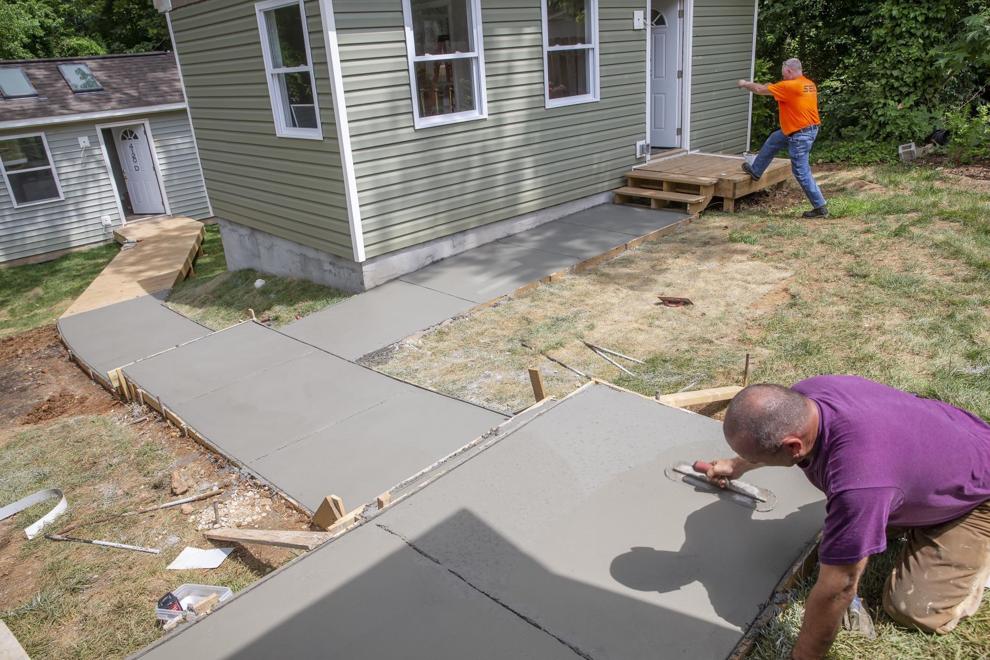 Tiny Houses, Large Need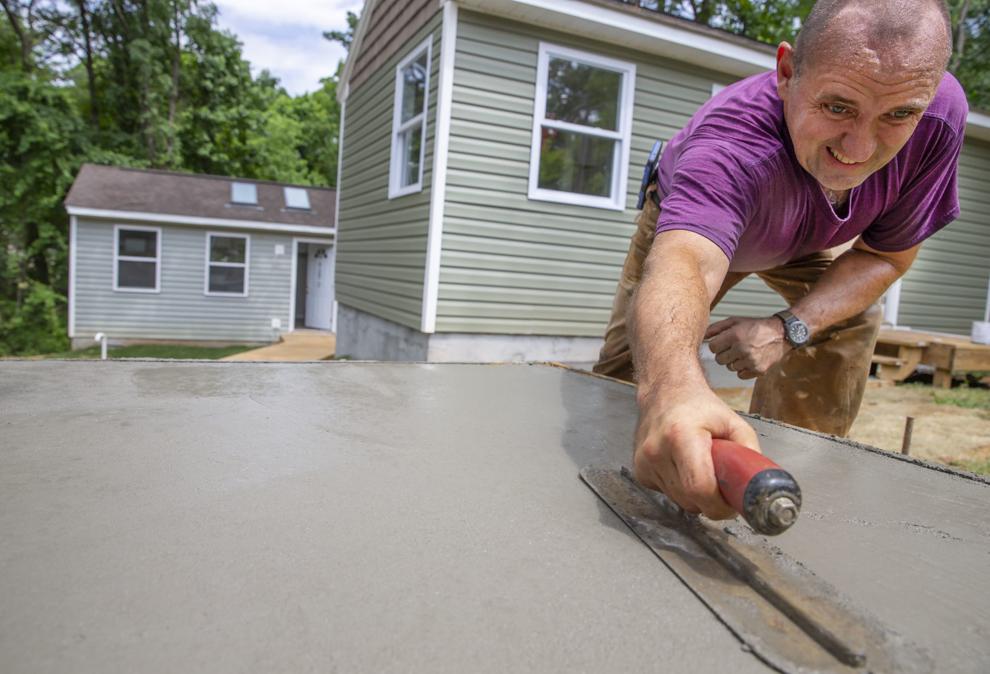 Tiny Houses, Large Need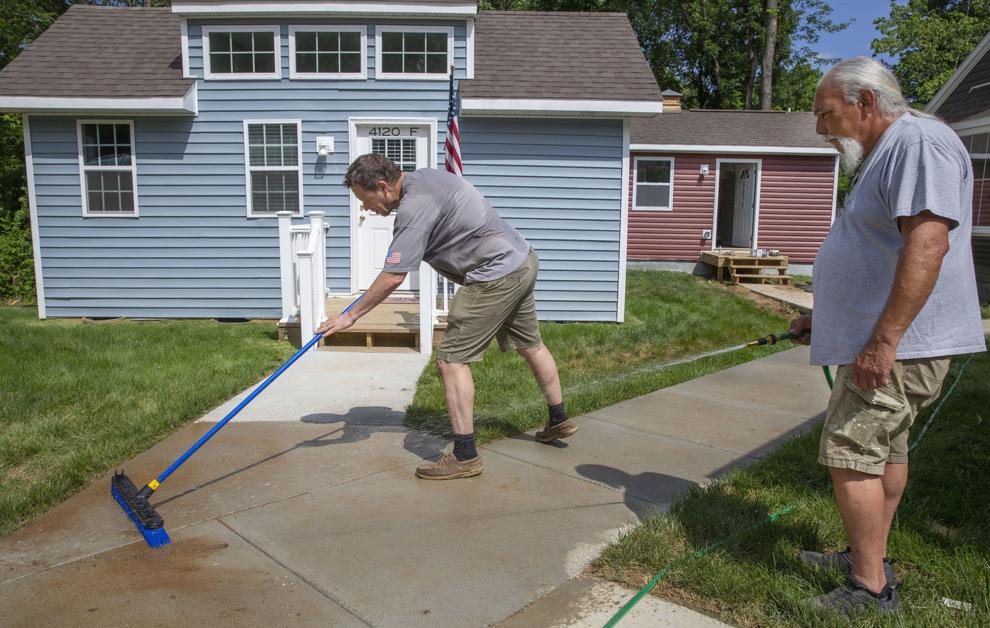 Tiny Houses, Large Need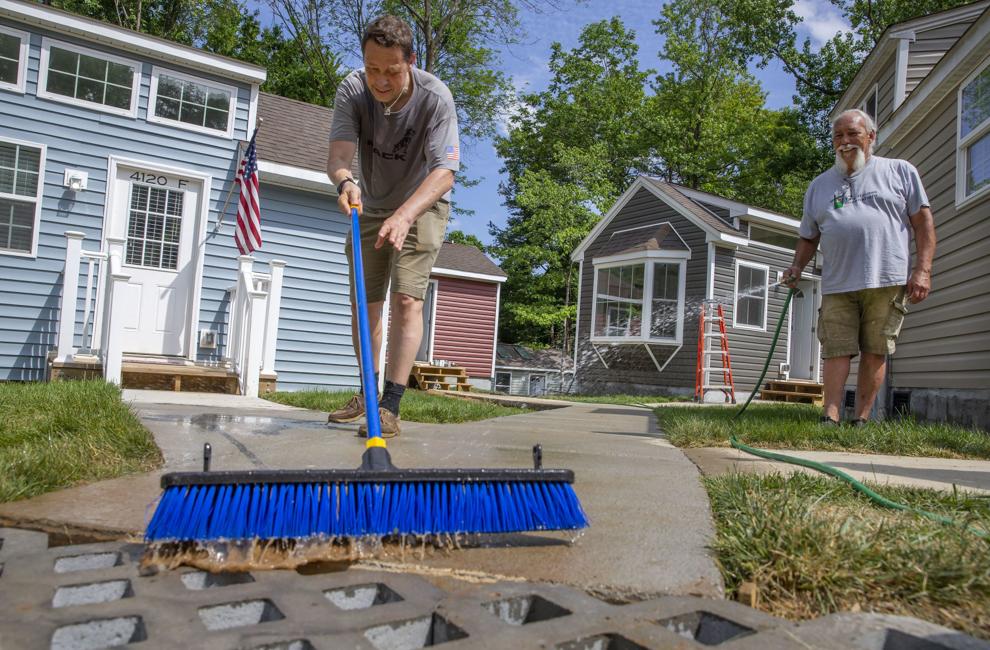 Tiny Houses, Large Need
Tiny Houses, Large Need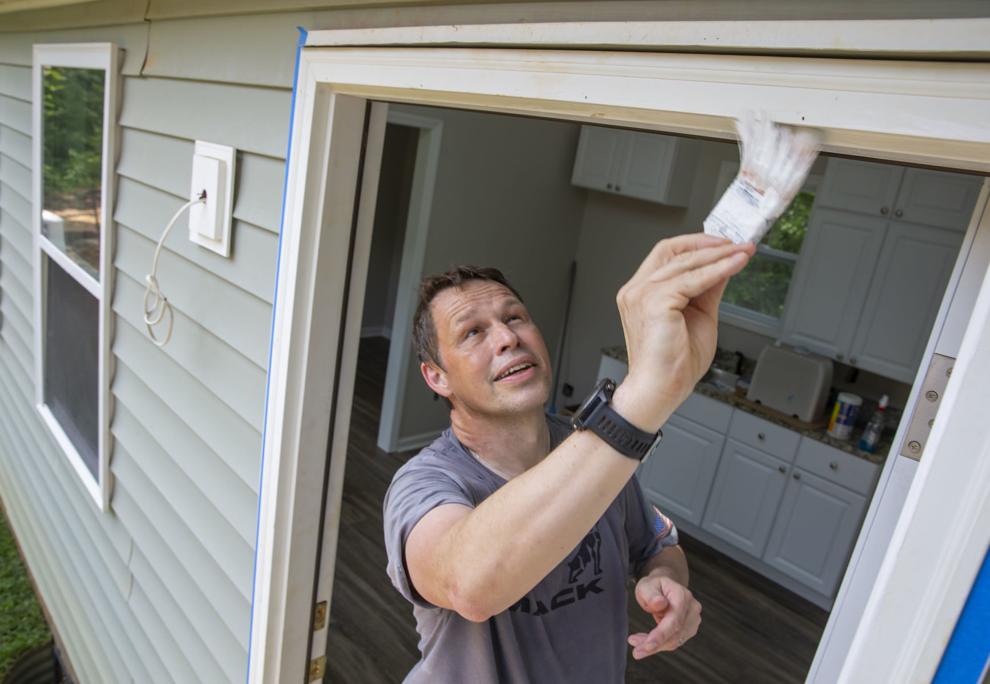 Tiny Houses, Large Need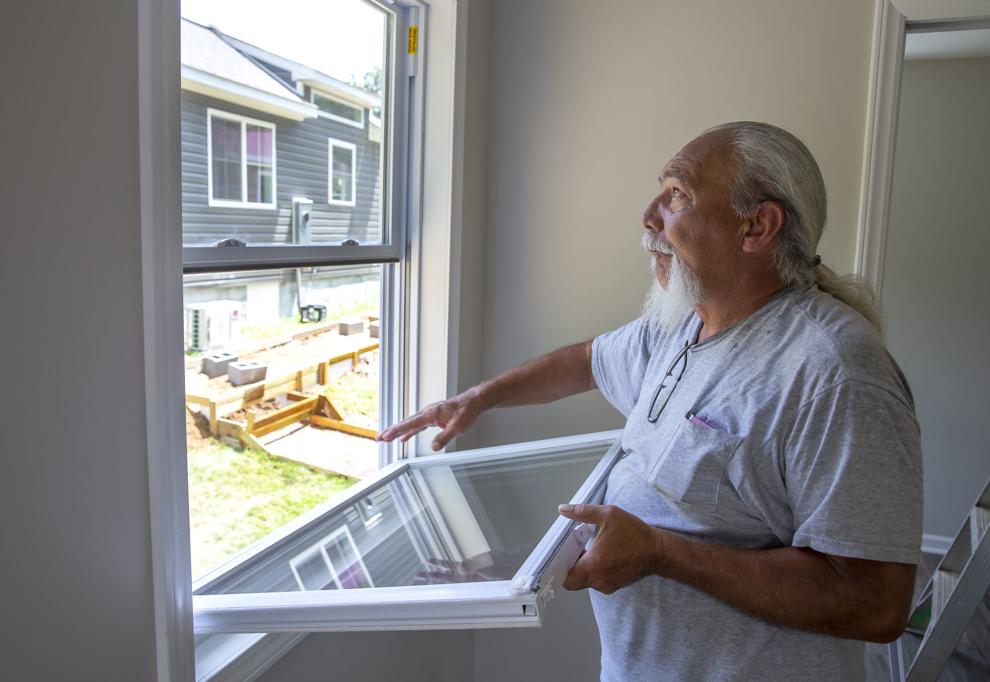 Tiny Houses, Large Need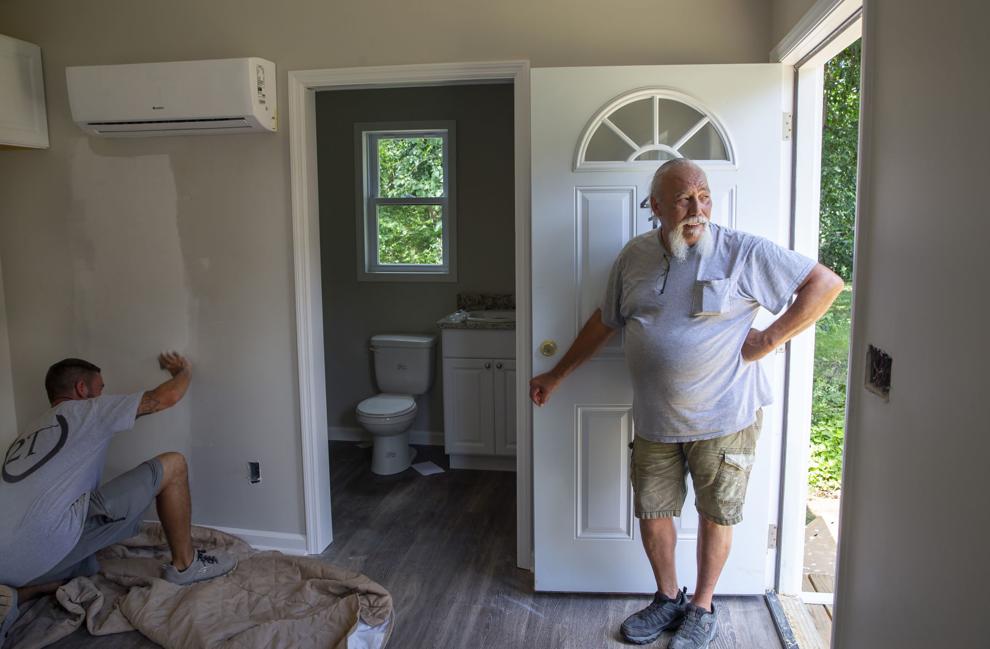 Tiny Houses, Large Need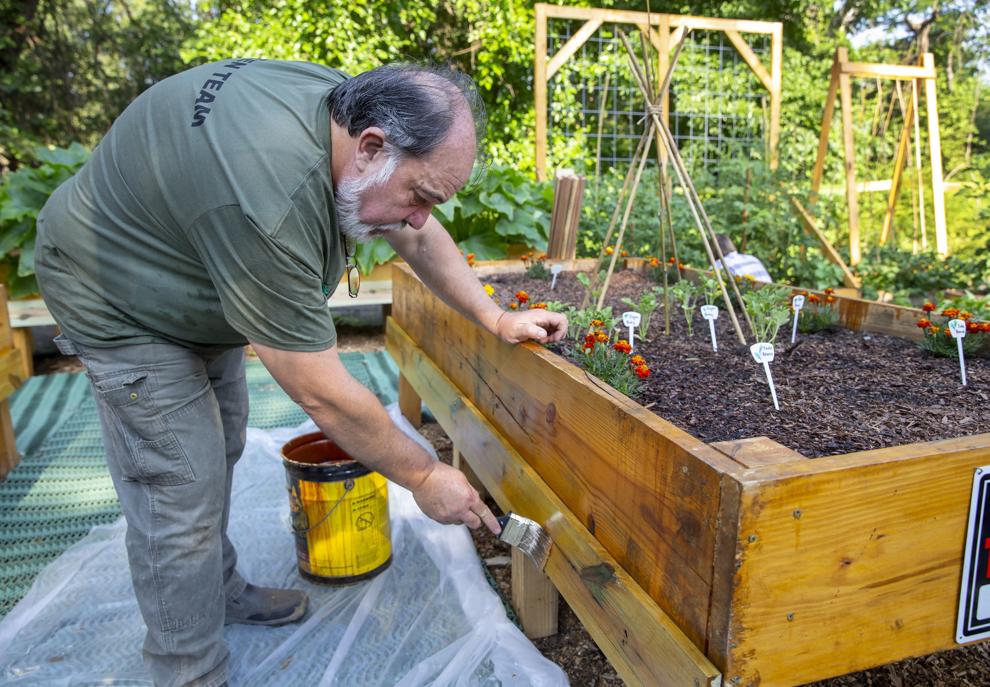 Tiny Houses, Large Need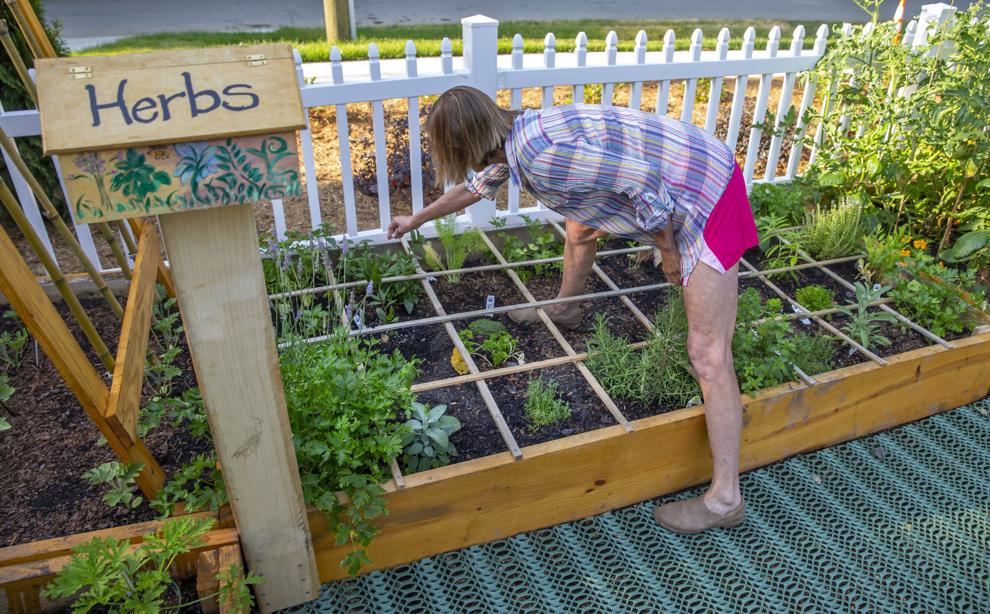 Tiny Houses, Large Need
Tiny Houses, Large Need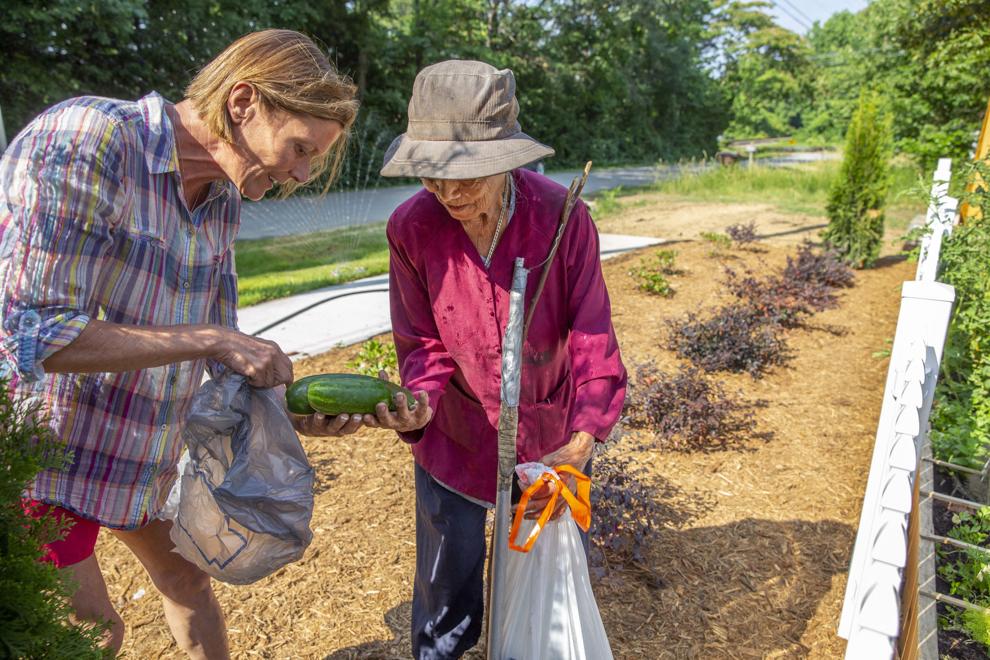 Tiny Houses, Large Need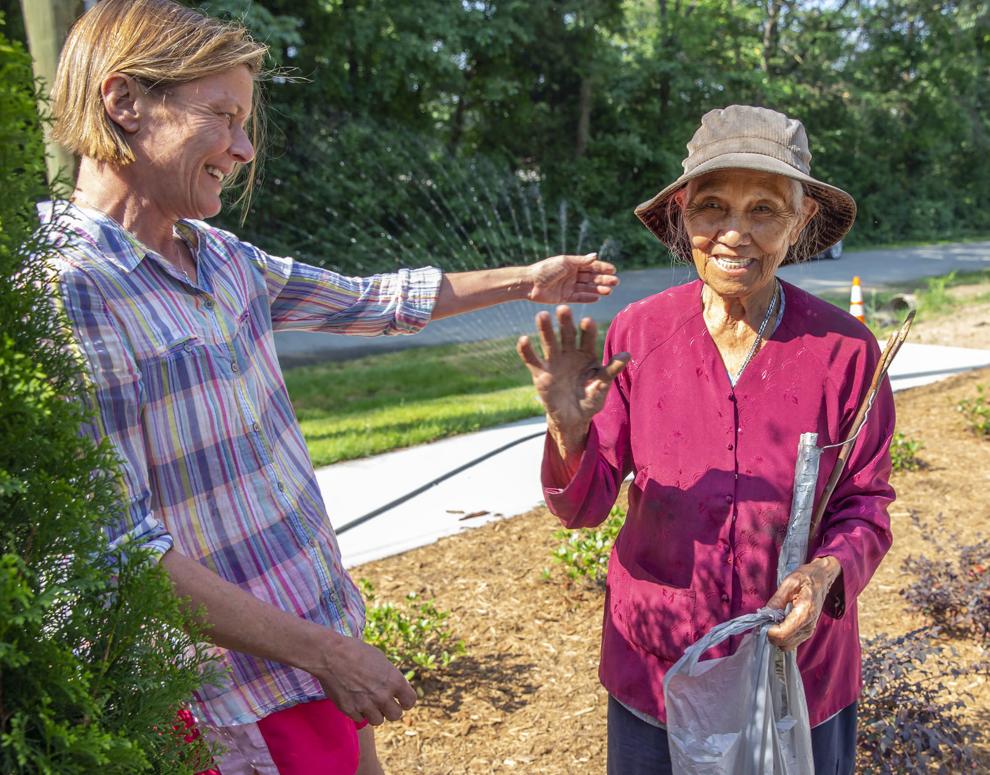 Tiny Houses, Large Need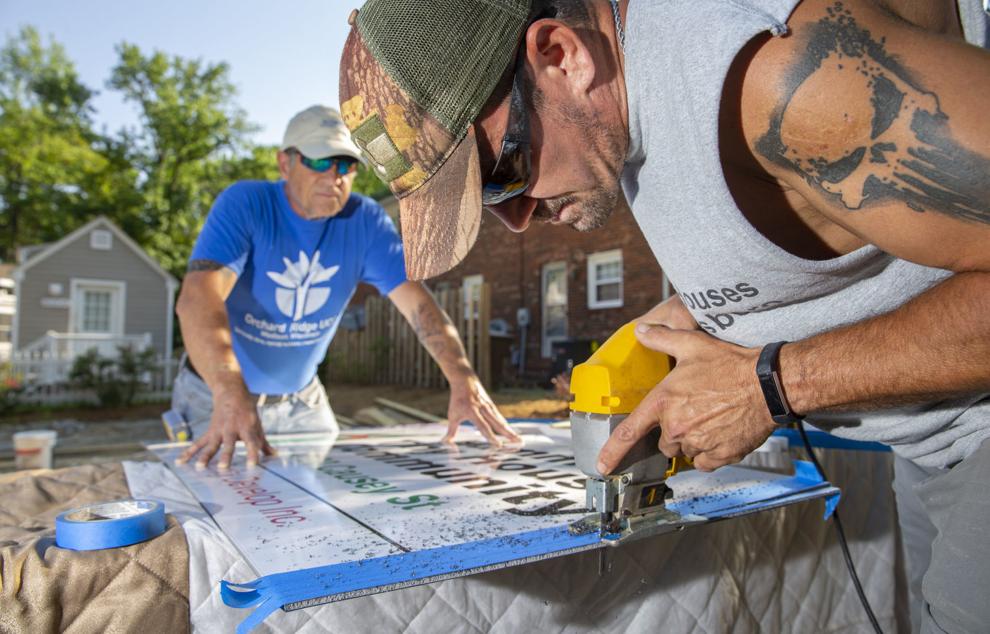 Tiny Houses, Large Need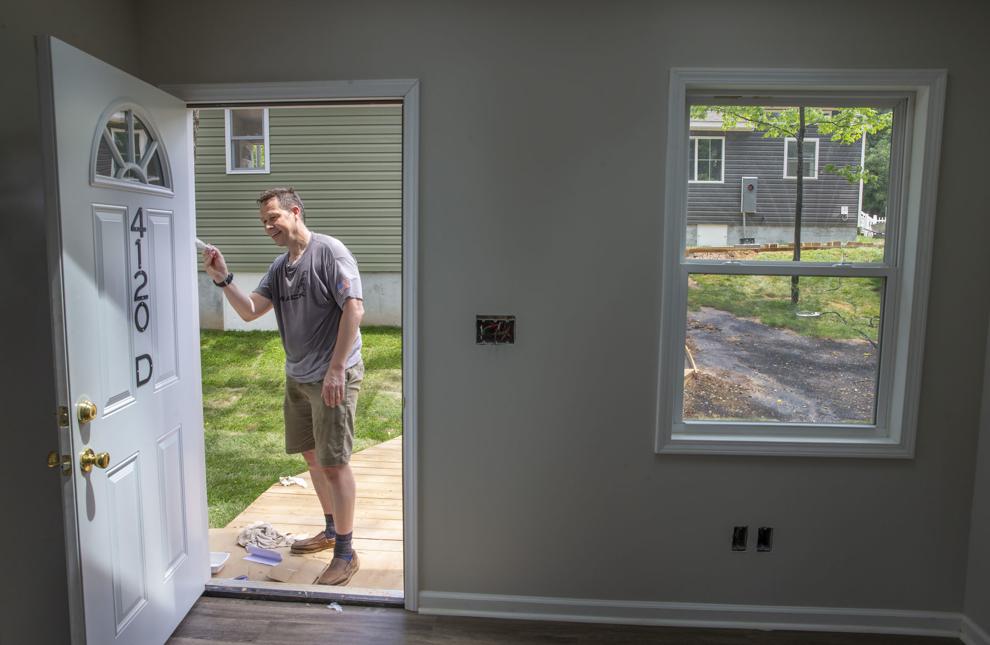 Tiny Houses, Large Need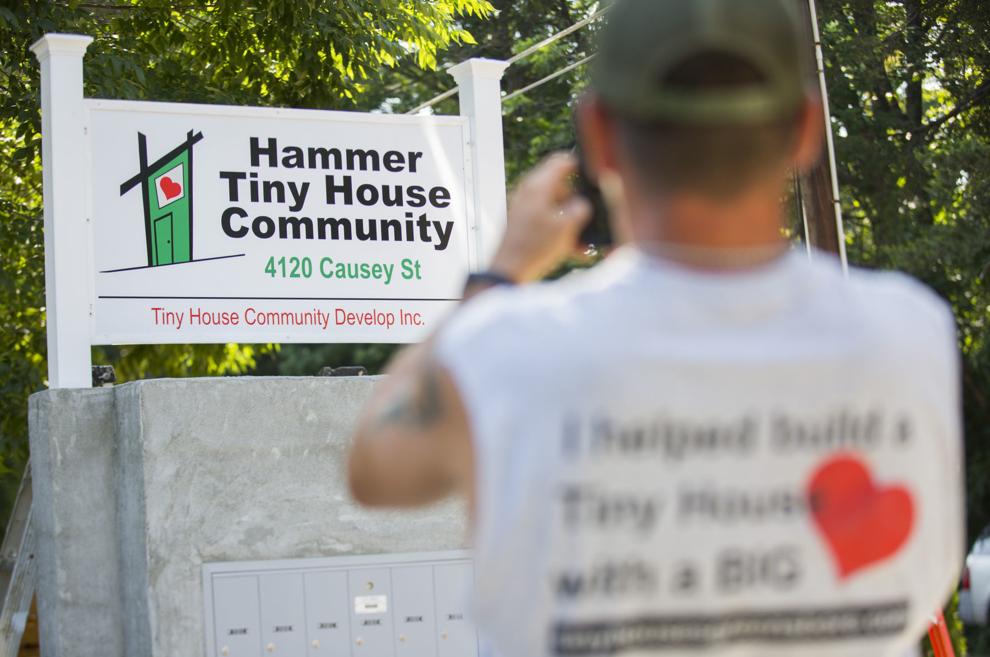 Contact H. Scott Hoffmann at 336-373-7029.