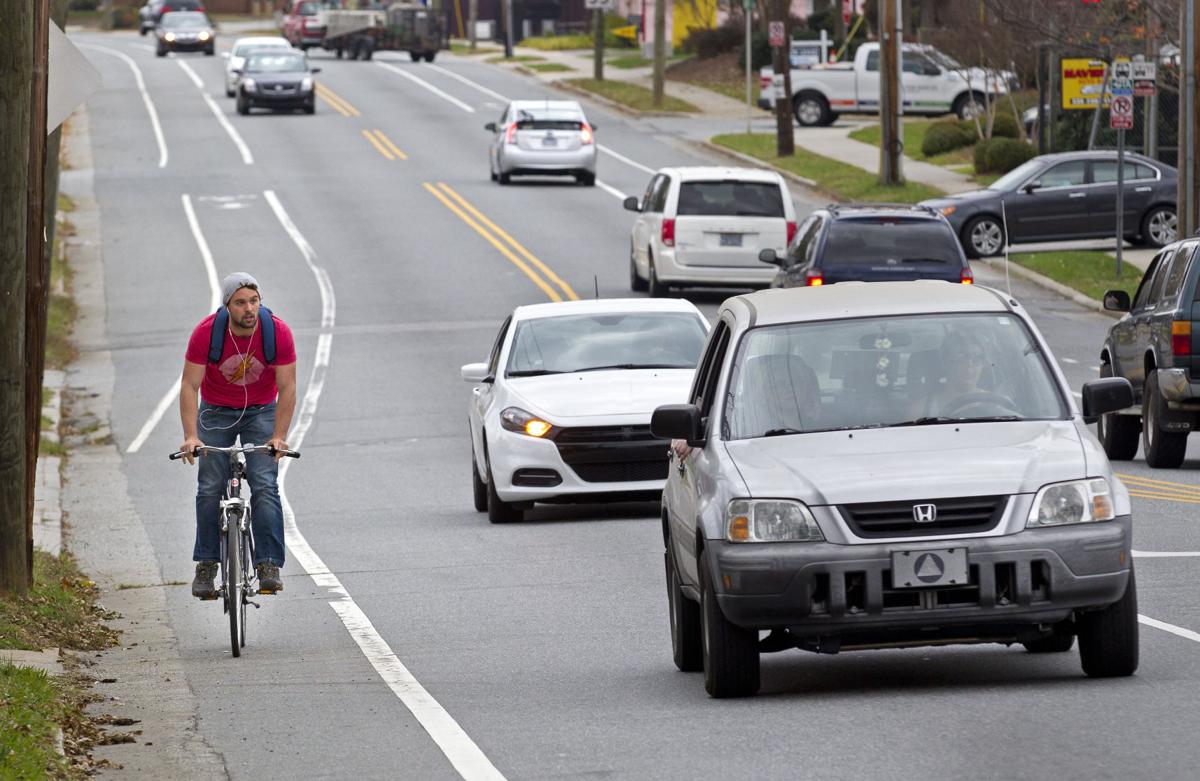 GREENSBORO — Daisy, Daisy, this city may be the place for you.
The Gate City has once again been designated as a bronze-level Bicycle Friendly Community for its strong commitment to bicycling by the League of American Bicyclists, according to a city news release.
Greensboro is one of only 12 communities across the state to have been honored by the league.
This is the third time the city has received this designation. It is based on the league's review of Greensboro's current bicycling infrastructure and bicycle and pedestrian plan, as well as a survey of local cyclists.
The league considers a bicycle friendly community to be one that "welcomes bicyclists by providing safe accommodations for bicycling and encouraging people to bike for transportation and recreation."
The league was particularly impressed with Greensboro's efforts to promote Bike Month every May.
Greensboro plans to install 75 miles of new bike lanes by 2022. In 2017, it has added nearly 17 miles of bike lanes and 5 miles of shared-lane markings.