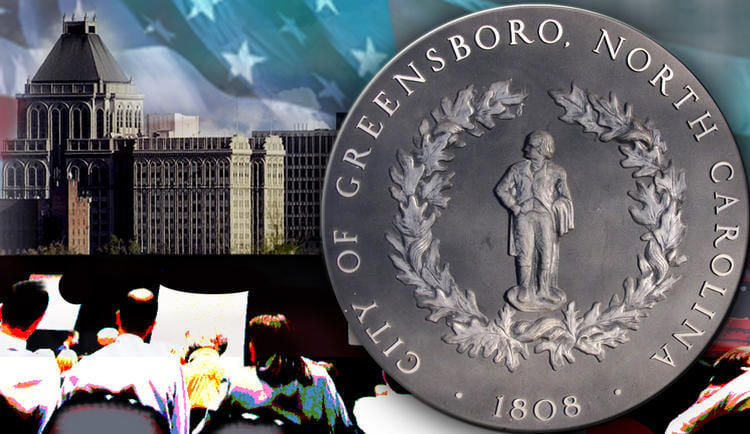 GREENSBORO — Greensboro could see its first property tax increase in 11 years under a budget proposed Tuesday by the city manager.
David Parrish's 2019-2020 city budget of $566.1 million calls for a 3-cent tax increase to 66.25 cents per $100 property valuation.
The proposed budget is 4.8% higher than the current budget.
The property tax increase would represent $45 more a year for the owner of a home valued at $150,000.
The budget also includes a new $2.50-per-month household fee for the city recycling program and a 4% water and sewer rate increase for customers inside and outside the city.
Parrish said three ongoing factors are driving the proposed tax increase:
A need to keep up with city infrastructure repairs.
Continuing cost-of-living pay increases for employees and a phased-in wage increase for "roster" or seasonal employees. Those employees will see their wages increase from $12.50 to $13.50 per hour in the proposed budget. In the next fiscal year the city expects to increase those wages to $15 an hour.
A plan to reduce the city's reliance on its savings, or "fund balance." The city will reduce the amount it uses from $6 million to $4 million in the coming year.
The budget's largest single category is running the city's water and sewer system, which is projected to cost $137 million.
Parrish said $30 million of that budget is for ongoing maintenance of the water and sewer system.
The budget includes $26.6 million to make debt payments on bonds that the city owes, including infrastructure bonds passed in 2016.
The Greensboro Transit Authority, which operates the city bus system, would get $1.8 million more, raising its total budget to $23.5 million.
As expenses have increased, GTA has been drawing on the city's fund balance. This new budget eliminates that by giving them more at the outset so, as Parrish said, the transit authority can stop operating "paycheck to paycheck."
One new expense that will be added to the budget later in the fiscal year is the operation of the Steven Tanger Center for the Performing Arts.
Greensboro has budgeted $5 million to fund 11 new positions and other operating costs after the center opens in early 2020.
After that, the city estimates it will spend $20 million a year operating Tanger.
The council will discuss the budget at a work session before holding a public hearing at its June 4 meeting. It is expected to vote on the budget at the June 18 meeting.
Contact Richard M. Barron at 336-373-7371 and follow @BarronBizNR on Twitter.