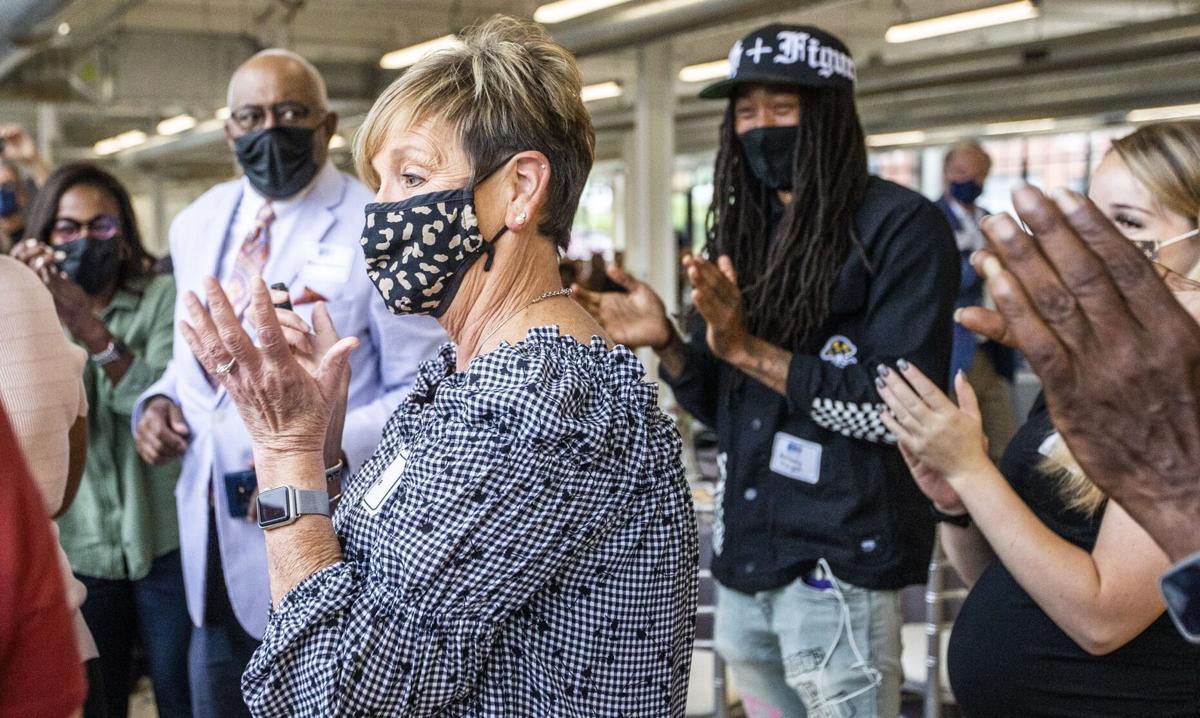 GREENSBORO — Continuing its war on local poverty, the United Way of Greater Greensboro made an announcement during the kickoff of its latest campaign that officials hope will inspire residents.
The group's "Bold Goal" is to move 3,000 households out of generational poverty by the year 2030.
"This goal gives our community something to rally behind — it belongs to all of us," Khari Garvin, the United Way's new president and CEO, said during a breakfast meeting to announce the start of the 2021-22 campaign.
The agency's plan to move households out of poverty includes coordinators to connect families with the means to do it.
The strategy harkens to a pilot program the United Way launched in 2015 to end systemic poverty with a $1.6 million investment by community leaders, groups and foundations. That program put services that can help the needy become more self-sufficient, such as job training and GED classes, under one roof.
Organizers recognize that people's desire to escape poverty isn't enough — they need strong support along the way.
Garvin said the agency would continue to scrutinize its work and not invest the community's resources into programs and strategies that aren't getting results.
The United Way is also ramping up its effort by looking for ways of broadening its base of donors and courting previously untapped groups that may be interested in donating.
Scott Baker, the Greensboro president of TowneBank, will serve as the 2021-22 campaign chair.
Also Tuesday, the agency gave away a 2021 Toyota Camry from Rice Toyota to one of eight randomly chosen finalists who donated to the United Way last year. Everyone who donated at least $100 had a shot at winning the car. Each of the eight received a t-shirt with a key wrapped inside.
Only Dava Rayle's key started the engine.
Contact Nancy McLaughlin at 336-373-7049 and follow @nmclaughlinNR on Twitter.