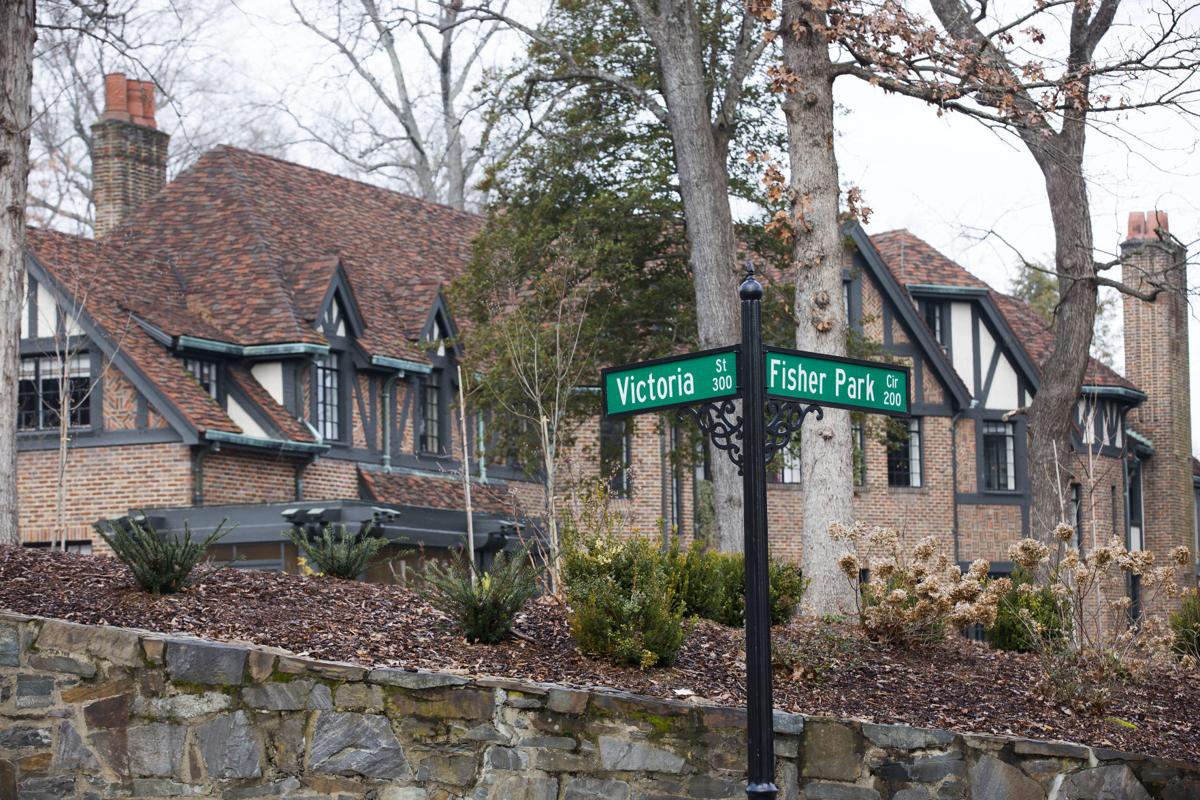 GREENSBORO — The Greensboro Zoning Commission has denied a request to turn the historic house featured on the cable-TV show "Hoarders" into a tourist home or a bed-and-breakfast.
Mike Kirkman, the city's manager of current planning, said Tuesday that the commission voted 4-3 against a motion to approve the request Monday at its regular monthly meeting.
The Zoning Commission's decision on a special-use permit is considered quasi-judicial, meaning the owners of the house on Fisher Park Circle have 30 days to appeal the decision to Guilford County Superior Court.
Co-owner Michael Fuko-Rizzo spoke of the plans to rent out rooms in an interview with the Greensboro News & Record in April.
"People are excited to get the opportunity to stay here, and so we're excited to share it with them," Fuko-Rizzo said.
The city doesn't have specific regulations dealing with short-term rentals — that is, residences offered for short stays listed on Airbnb, VRBO and similar vacation-rental websites. So it applies the rules for a tourist home, also known as a bed-and-breakfast.
The special-use permit would have allowed owners Michael and Eric Fuko-Rizzo to use the historic mansion as a tourist home/bed-and-breakfast in a single-family residential district. They had hoped to rent out the house to guests for overnight stays. Without that permit, they aren't allowed to rent out the house or rooms, Kirkman said.
About eight residents of the Fisher Park neighborhood spoke against the proposal at the meeting, Kirkman said, raising various concerns about parking and other issues.
Known as Hillside, the brick and half-timbered mansion was built in 1929 for the president of Jefferson Standard Life Insurance Co.
For years, its beauty was hidden under overgrown foliage and clutter, accumulated bythen-owner, Sandra Cowart.
In January 2017, it gained national fame as the setting for an episode of the A&E television reality series "Hoarders."
Cowart lost the property to foreclosure. Now, under the new owners, it has undergone a major transformation.
Michael Fuko-Rizzo could not be reached for comment Tuesday.(tncms-asset)9b4af23a-1b4b-11e9-8eaf-00163ec2aa770 —(/tncms-asset)(tncms-asset)fb7b9e7e-be6e-11e7-99a2-00163ec2aa771 —(/tncms-asset)(tncms-asset)54eab59a-f871-11e6-bb1b-00163ec2aa772 —(/tncms-asset)(tncms-asset)9ea7e794-aa7d-11e6-a858-00163ec2aa773 —(/tncms-asset)
Contact Richard M. Barron at 336-373-7371 and follow @BarronBizNR on Twitter.
News & Record Staff Writer Dawn DeCwikiel-Kane contributed to this report.