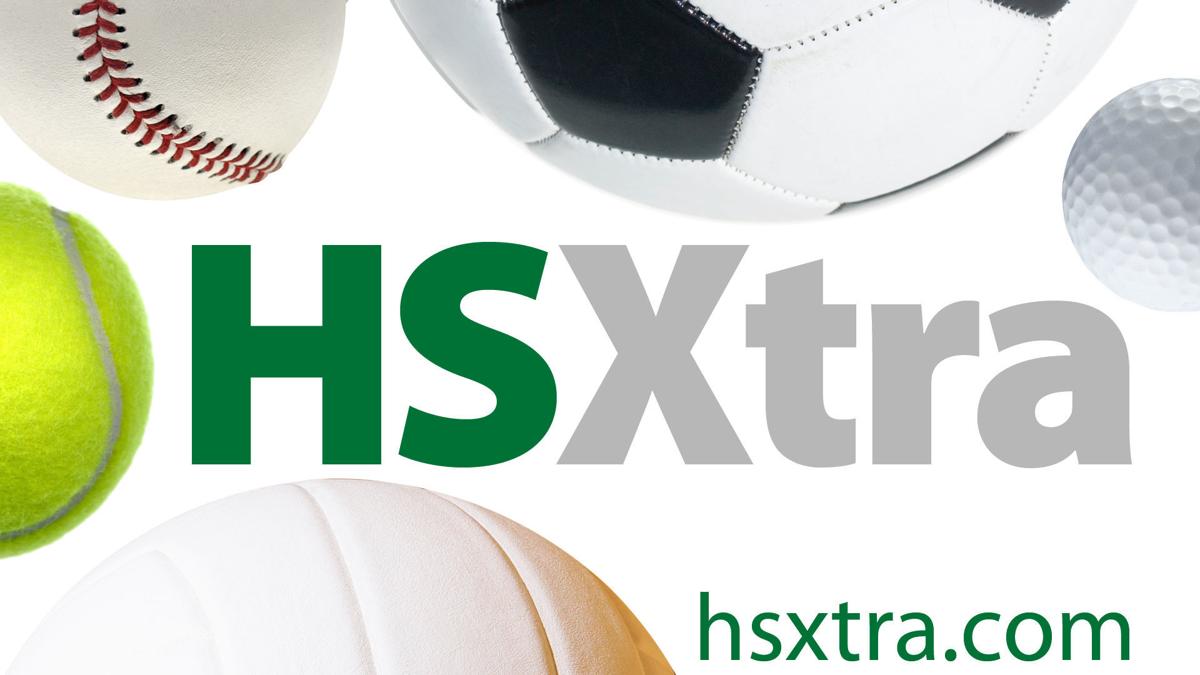 GREENSBORO — They couldn't use a volleyball. They couldn't use the gym. And they had to wear masks and stay at least 6 feet apart.
But the Grimsley Whirlies still found a way to smile this week as they began official workouts after some COVID-19-related restrictions on high school sports were eased.
With players in "pods" of seven spaced every 5 yards along a sideline of Grimsley's football and soccer practice field, the Whirlies worked on conditioning to music from a boom box and the encouragement of assistant coach Andy Leung on the mic. They started with running along the yard lines at increasing intensity and also mixed in bear crawls, crab walks and other exercises that were unfamiliar to the teenage players.
"You're trying to challenge them to do something different, make them feel a little bit uncomfortable because that's what you do in sports," said Leung, a Greensboro Realtor who serves as a volunteer assistant coach at his alma mater. "You're a little bit uncomfortable in the moment."
It wasn't always comfortable, but some players actually found they had an aptitude for something they'd never done before.
"Apparently I'm a professional bear-crawler, because I was speeding ahead of everyone," said Grimsley sophomore Allie Shackleford. "They're weird, but when we do them a lot they help, I guess. It's not the most fun workout, but they're interesting to do and it's definitely a laugh seeing everyone falling over and not everyone being able to finish."
"They were like, 'Where's the ball? Please give me the ball!' " Leung said of the players.
While the Whirlies weren't playing volleyball, Leung and head coach Jamie Goubeaux were doing their best to prepare the team for Oct. 12, when Guilford County Schools programs can shift from conditioning twice a week to skill development four times a week. The official start of volleyball practice under the N.C. High School Athletic Association's plan for the return of sports is Nov. 4, and the first matches can be played Nov. 16.
What's it going to look like when the Whirlies get back in the gym with a ball?
"Really ugly volleyball," Goubeaux said with a laugh.
Until then, Goubeaux and Leung are doing what they can to prepare and challenge their players.
"It's definitely a challenge because you can't replace the cardio out here that you do in a match," said Goubeaux, who is entering her second season as Grimsley's coach. "We were just talking about the fact that the average rally is about 15 seconds. Next week we'll probably change up a couple of things to make it more game-like and as close as we can to 15 seconds, then a 15-second break to step it up just a hair."
As awkward and different as this week's workouts may be, the Whirlies are just happy to have the band back together.
"It feels amazing because I haven't seen a lot of them in a long time," Shackleford said. "Seeing Coach Goubeaux and Andy again is really cool because I missed seeing them. I missed being part of the team even though I'm playing my club volleyball season. The energy of school volleyball just makes it so much more fun."
Goubeaux and Leung missed the players just as much. Both coaches spoke about how important participating in physical activity as a team is for their athletes' mental, physical and emotional well-being.
"Being out here and seeing friends, even though they can't hug them or give them high-fives, and conversing even if it's through a mask from 6 feet away is way better than a text message or FaceTime," Goubeaux said.
Contact Joe Sirera at 336-373-7034, and follow @JoeSireraNR on Twitter.
Be the first to know
Get local news delivered to your inbox!