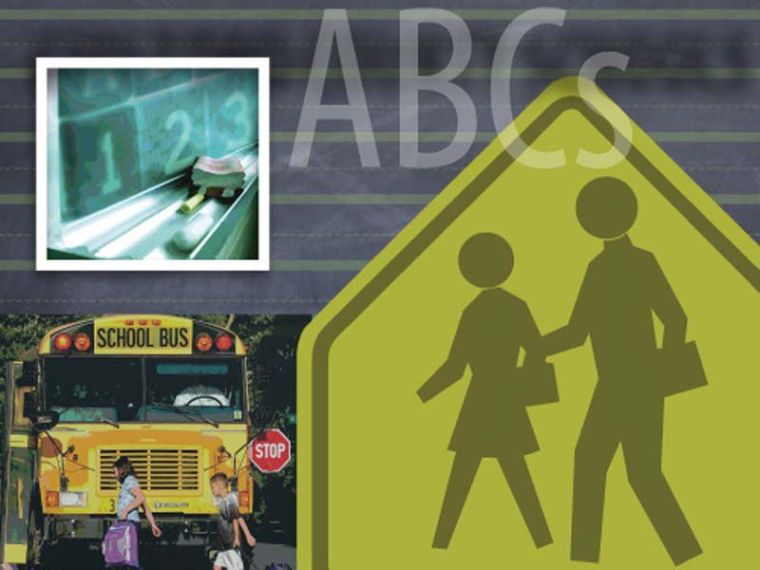 Greensboro — Next school year, a dozen Guilford County elementary schools likely will see their full-time teacher of academically gifted students be reduced to working part time.
Another 16 schools are expected to have a gifted teacher for more days of instruction — either three days a week or full time.
The changes are not due to a funding issue. State funds cover the teachers' salaries, and that funding level has been "fairly fixed" from year to year, said Dibrelle Tourret, executive director of the Academically Gifted Department for Guilford County Schools.
The teachers are not losing their jobs. The district still will have the same number of gifted teachers working the same number of hours, she said.
"It's just a matter of spreading them differently across the district," Tourret said.
The reshuffling of teachers is in response to projected declines or increases in the size of the individual school programs for advanced learners, Tourret said. That typically happens each year.
Most elementary schools won't see a change at all, school system figures show.
But some schools that have had one or more full-time gifted teachers would have a smaller allotment next school year. Some larger programs, like that at Southwest Guilford Elementary, would lose a full-time gifted teacher for one who is at the school two or three days a week.
Those schools still need the teachers, said Laura Gray, president of the Southwest PTA.
"It's not like they're idle," Gray said of the gifted teachers at that school.
The teachers regularly meet with students, she said. They also provide enrichment services for second-graders who are expected to enter the gifted program as third-graders.
Parents worry about class sizes, particularly at the schools with the largest number of students identified as advanced learners. Parents also worry that losing a full-time gifted teacher for a part-time teacher might put their children at a disadvantage for Guilford's competitive advanced academic programs in middle and high school.
Gray said her two older children, a daughter at Southwest Middle and a son in the Very Strong program at Lincoln Academy, relied on academically gifted services in elementary school.
Five elementary schools — Oak Ridge, Northern, Pearce, Southwest and Summerfield — have two full-time gifted teachers this year. Of those, only Oak Ridge would keep both positions next school year.
At the other four schools, one of the full-time gifted teachers would instead work two or three days a week. The teacher would spend the other days working with gifted students at other schools.
Guilford officials also are trying to increase the number of minority students participating in gifted programs.
In 2013, the most recent year data is available, Guilford had 14,866 gifted students in elementary, middle and high schools. About 67 percent of those students were white, according to data presented to the Guilford County Board of Education in June 2013.
White students make up about 35 percent of Guilford's enrollment.
Current data wasn't immediately available. But as a result of efforts to increase diversity in the gifted program, some of the smaller programs are growing, necessitating changes in staffing.
"We have to make those adjustments so all of the schools can receive the services that they need," Tourret said.
Contact Marquita Brown at (336) 373-7002, and follow @mbrownNR on Twitter.
Contact Marquita Brown at (336) 373-7002, and follow @mbrownNR on Twitter.