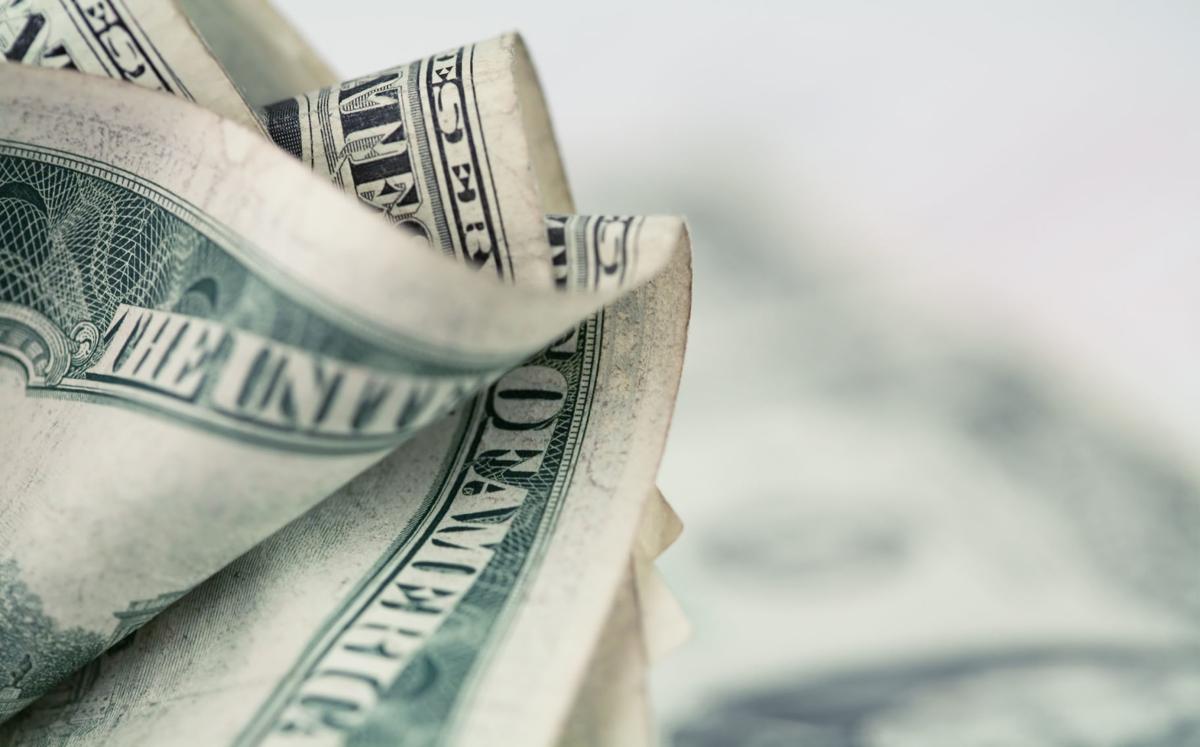 GREENSBORO — Blunted by the COVID-19 pandemic, Guilford County's proposed budget for next year includes only modest growth in spending and no increase in the property-tax rate.
In his annual budget message this week, County Manager Marty Lawing unveiled a $633 million spending plan, stripped of about $16 million in revenue and spending from original projections several months ago just before the pandemic struck.
"The fiscal impact on the current budget and the one proposed for FY 2020-21 is severe, particularly with respect to revenue," Lawing said in his annual budget message, using the initials for "fiscal year."
Lawing proposes making up for much of that lapse in revenues by tapping the county's fund balance, its rainy day money.
"The amount of fund balance used to balance the budget increases by $8 million, mainly due to the significant decrease in sales tax revenues projected for next year," he said.
Major reductions in spending would come from cutting motor vehicle replacements by $2.65 million, as well as taking $1 million each in deferrals from "major facilities maintenance" and capital investment.
The county would buy only five of the originally planned 47 replacement vehicles for the general fleet, law enforcement, animal services and emergency services, he said.
Still, county government can move ahead in the next fiscal year starting July 1 with several initiatives the Board of Commissioners has chosen for special attention, he said.
Completing the construction and opening of a new mental-health crisis center in Greensboro.
Redoubling efforts to reduce infant mortality rates among African American and other minority residents.
Improving security protections for Guilford's technology and data systems.
Attracting and retaining "quality employees that provide quality work."
In his annual budget proposal, Lawing told commissioners that Guilford's revenue from the sales tax is being hit particularly hard by the pandemic, which forced many businesses to close for weeks or otherwise cut into their profits.
"This represents a $16 million decrease and is a significant driver in the decisions that shaped the recommended budget," he said of the revenue shortfall.
The commissioners will review the proposal, make any changes they think necessary in the coming weeks and then formally adopt the final document as their road map for the next 12 months.
County officials expect to net about $389 million from property taxes in the next fiscal year, a 2% increase over the current year based on higher real-estate values.
But Lawing said the rate itself would remain unchanged at 73.5 cents per $100 of assessed value. That means the owner of a $100,000 house would owe $735 in taxes.
In keeping with normal spending patterns, education would take the biggest portion of county revenues in next year's budget, accounting for more than $312 million. Much of that would go to Guilford County Schools and various charter schools, but the proposed budget also includes $17.6 million for GTCC.
The nearly $213 million recommended for Guilford County Schools represents, "no change over the previous year's adopted budget due to the budgetary restraints from the economic impact of COVID-19," Lawing said.
His written report does not address the school district's recent request for an additional $76 million for staffing, equipment and other changes related to COVID-19 that district leaders said are needed to safely reopen schools for the 2020-21 school year.
In the human services area, Lawing's proposal includes $56,000 to cover salary and other costs for an "infant mortality coordinator" to work with minority residents on a persistent problem that commissioners have singled out for greater attention.
The proposed budget also would earmark $657,000 for the new mental health center now under construction on Third Street, including operating expenses and salaries for six staff members.
The new facility is scheduled to open this fall.
In his report, Lawing noted that because county government specializes in essential services, it has continued many of its operations throughout the pandemic.
Many employees "have risen to the occasion and faced adversity head on," Lawing said.
He added that he was thankful for a federal grant of $93.7 million that the county has received to help local governments with additional costs triggered by the pandemic.
But Lawing said COVID-19 has forced county officials to make significant changes to their plans for next year in a relatively short time span.
"Much has changed since the budget retreat held in February," Lawing said, referring to the county Board of Commissioners' initial meeting to discuss plans for the next fiscal year.
"At that time, we were anticipating another year with modest revenue growth in property tax and sales tax," he said.
Contact Taft Wireback at
336-373-7100 and follow
@TaftWirebackNR on Twitter.