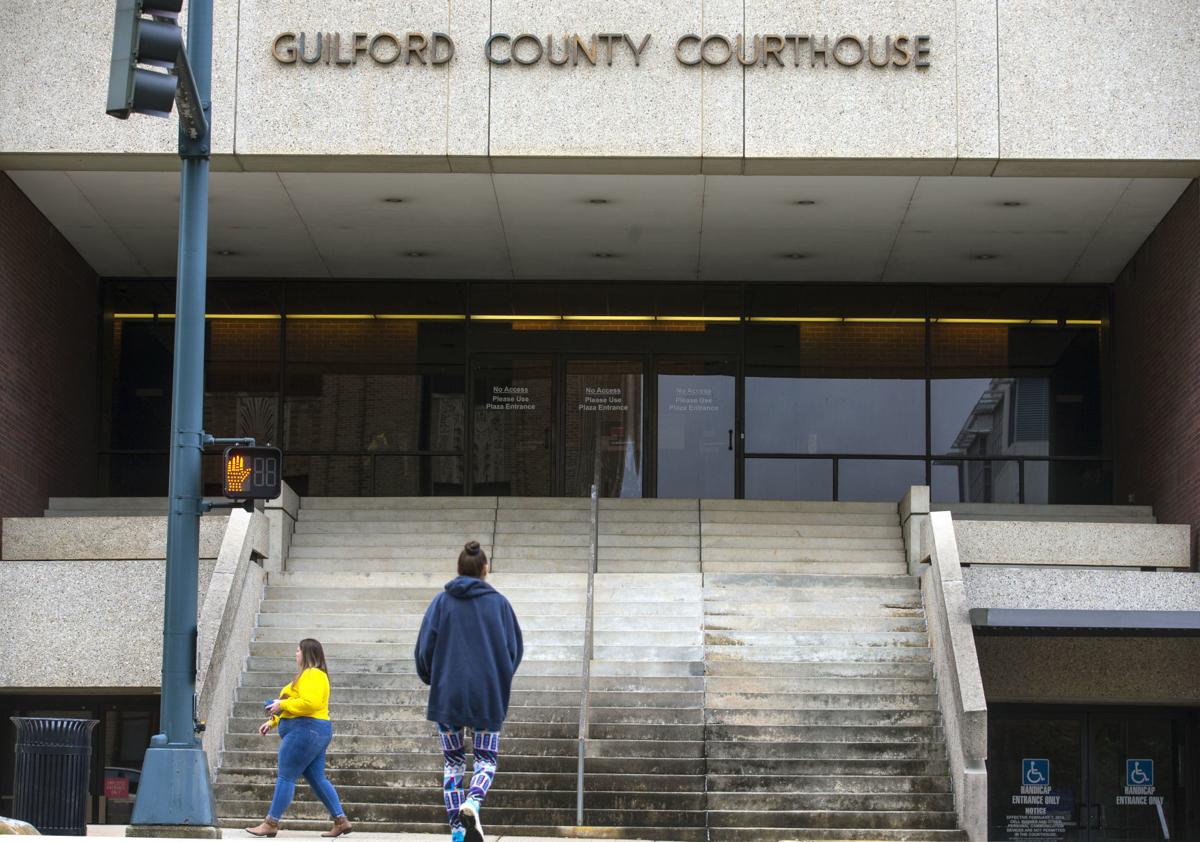 GREENSBORO — Starting June 1, Guilford County's courts will expand access to their buildings in Greensboro and High Point as the state slowly reopens amid the coronavirus pandemic.
Criminal Superior Court will be handling only guilty pleas, probation violations, and pretrial motions at first, officials said Friday in a news release. And civil Superior Court will have a daily calendar to hear motions, some of which may be done remotely. Jury trials won't resume until Sept. 1.
District Court criminal and traffic issues will be heard only by the request of an attorney. However, criminal and traffic cases where defendants are representing themselves will be continued until after June 30.
Court officials said there will be strict enforcement of social distancing requirements and other measures to ensure the safety of the public and those who work in the courtroom. The county's district attorney and public defender are requiring anyone visiting their offices to wear a face covering.
The daily calendar calls will help control the number of people who come to the courtrooms, officials said.
Courts will be open the week of June 15, when they are normally closed for continuing education conferences. Since the conferences have been canceled or postponed, the time will be used instead to work on the backlog of cases.
Most offices that haven't done so already are resuming normal business hours, usually 9 a.m. to 5 p.m. on weekdays.
Officials recommend that any business that can be handled by phone or email continue to be done that way to limit the number of people in the courts.
Anyone seeking information about court dates or contact information for their attorney should call the Greensboro office at 336-412-7777 or the High Point office at 336-822-6723.
Concerned about COVID-19?
Sign up now to get the most recent coronavirus headlines and other important local and national news sent to your email inbox daily.