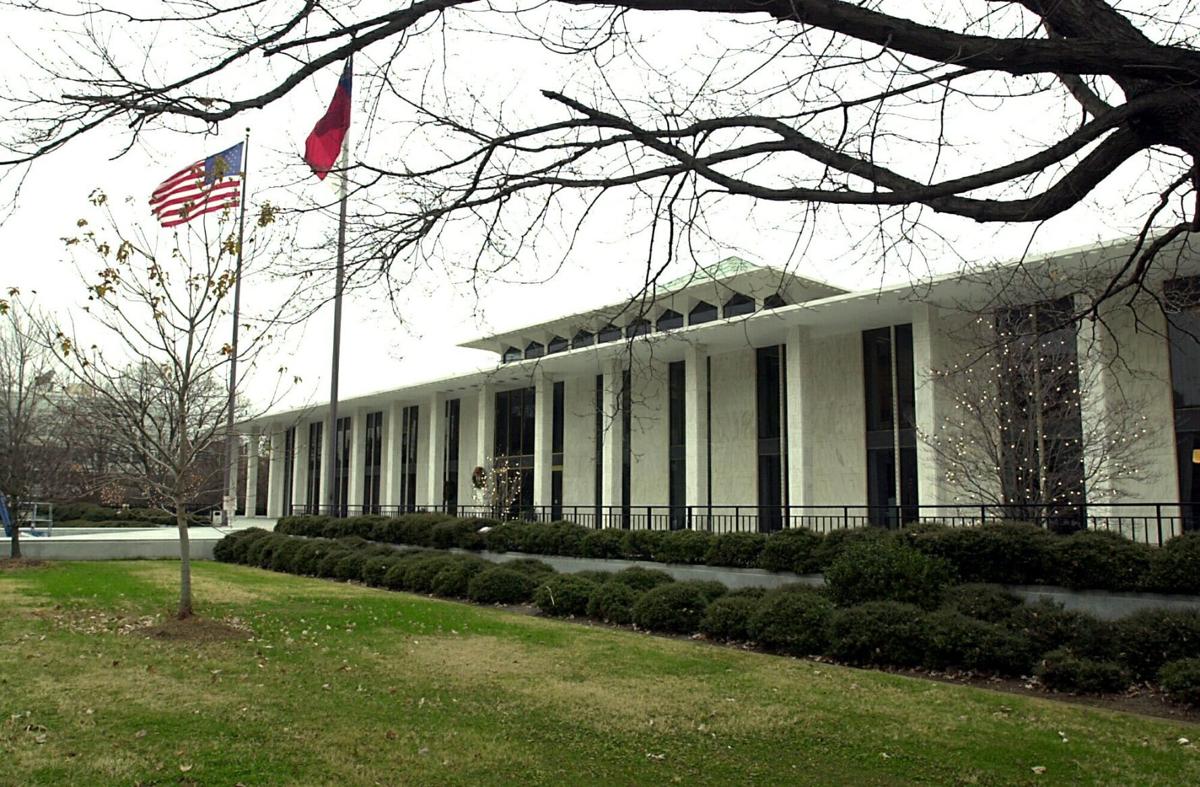 Legislators who represent Guilford County are working across party lines this session in an effort to bring home a larger share of the state budget for their constituents.
Pending measures they're backing in Raleigh would put $7.7 million in the 2019-20 budget for a new mental health center in Greensboro; set aside $3.6 million to assist Oak Ridge, Stokesdale and Summerfield in developing a water and sewer network; and earmark $1 million for High Point's "historic Washington Street" program to revitalize that part of its center city.
"The question we are asking is how can we advance issues and prospects for Guilford County in ways that also benefit the entire state as well," said state Rep. Amos Quick, D-Greensboro.
Quick said that it's a "deliberate" strategy for local legislators from both parties to co-sponsor bills like one that would let Guilford County election officials delay for two years purchasing new voting machines in line with recent changes to state law.
Local officials estimate the reprieve would stave off an $8 million expense for county taxpayers if Guilford can continue temporarily using its current system, which remains in good working order.
Republican Rep. Jon Hardister of Whitsett said the delegation's cooperative approach is "conscious and it's also sincere."
"We respect each other and do our best to represent Guilford County," Hardister said. "Eighty percent of the issues we work on don't really break down on a partisan basis."
A cursory scan of the N.C. General Assembly website for bills that directly affect the county, one or more of its communities or a mix of local governments found millions of dollars in potential benefits.
The list includes bills that would provide:
$3 million over the next two budget years to help Guilford County Schools with its Career & Technical Education initiative.
$1 million to help Greensboro repair housing damaged by the tornado that struck the eastern part of the city last year
$1 million over the next two years to support the John Coltrane International Jazz & Blues Festival in High Point.
$150,000 to make it possible for the Greensboro Coliseum to host the U.S. Figure Skating Championships next year.
$100,000 for "marketing and operational expenses" of the North Carolina Folk Festival this fall in Greensboro.
$50,000 so nonprofit Senior Services of Guilford can replace its aging "Meals on Wheels" vehicle.
$100,000 to Oak Ridge for security cameras in the town park.
Oak Ridge Town Manager Bill Bruce said the security equipment would reinforce patrols by Guilford sheriff's deputies in such ways as helping to solve car break-ins that have occurred occasionally at the park.
"We don't have any way to help the sheriff's department in identifying people who are doing it," Bruce said of the current situation after a break-in.
A few of the Guilford-specific bills have been approved by the state House or Senate, while some remain on track for committee review. Others look as though they might not make it out of committee this session.
But a bill's failure to win approval on the House or Senate floor is not necessarily the kiss of death. Legislators can revive the concept as a line-item expense inserted into the budget during negotiations as the session wanes.
"Nothing is ever really dead," said eight-term state Rep. Pricey Harrison, D-Greensboro. "It's impossible to predict."
Harrison said she remains hopeful that the planned behavioral and mental health center in Greensboro will weather the budget process successfully. Guilford officials have asked the state's help in paying for the $20 million project.
"That seems to be a huge priority," Harrison said. "It seems like a great program and a great model to be replicated."
Separate bills in the House and Senate each proposed roughly $6.15 million for the mental health center in next year's budget, just less than $4 million from state government's general fund and the rest from an unrelated hospital property account. Neither bill has emerged yet from committee review.
But supportive legislators in the House succeeded nevertheless in adding it to that chamber's proposed budget, increasing the project's 2019-20 allotment to $7.7 million extracted from another source — the State Capital and Infrastructure Fund.
Even if the project is not included in the Senate's yet-to-be released version of the state budget, getting it into the House budget at least means it will be carefully considered when the two chambers meet to iron out their differences and settle on a final document.
"It's a positive indicator, the fact that we got that money into the budget on the House side," Hardister said. "That indicates it is very viable."
State Sen. Gladys Robinson, D-Greensboro, said she is optimistic about prospects for the $1 million proposal to help "the city in its recovery from the damage caused by an EF-2 tornado on April 15, 2018."
She noted that her bill to achieve that was co-sponsored by Sen. Jerry Tillman of Archdale, a member of the Republican leadership in the GOP-led Senate. His district includes part of Guilford and all of Randolph County.
"I have a commitment from my co-sponsor, Sen. Tillman, so I'm hoping that stays in the budget," Robinson said of the tornado money.
Efforts to reach Tillman for comment last week were unsuccessful. He also is a primary co-sponsor of the "CTE Pilot for Guilford Co. Schools" bill, which would contribute $1.5 million in each of the next two years to the system's "career and technical education" program.
Republican state Rep. John Faircloth of High Point has acted as a primary co-sponsor for many of the House measures that affect Guilford specifically. He said through a spokeswoman that he did not want to comment until the budget is completed.
The Guilford delegation also is working for measures that would benefit both of Greensboro's major universities. One would set aside $8.4 million to plan, design and make other preparations to renovate 1970s-era Jackson Library on the UNCG campus.
Among several proposals to improve N.C. A&T's financial picture, one would set aside $2 million to assist with federal grants for agricultural research when the school must match grant funding with some of its own money.
Meanwhile, not all measures directly affecting Guilford County involve specified amounts of tax dollars.
For instance, one measure introduced by state Sen. Michael Garrett of Greensboro and his fellow Democrat Robinson would end a Guilford-only pilot program that allows local governments to post "legal notices" on their websites instead of privately owned newspapers and newspaper websites.
That proposed repeal has languished in the Senate Rules Committee since the day after it was introduced in mid-March. The News & Record and three other Guilford County newspapers are pursuing a lawsuit seeking to overturn the local measure that lawmakers adopted in 2017.
Another current bill that doesn't add direct costs to the state budget would give Greensboro officials more freedom in using city-owned property for affordable-housing projects. Another authorizes Greensboro to start a local government program to promote small businesses.
Hardister said the budget is carefully calibrated so that the state can comfortably afford what some people might call extras.
Budget negotiators make sure necessities are covered along with a substantial rainy day fund for emergencies before setting aside a small percentage for less essential spending, he said.
He added that legislators piecing together the budget in a conference committee keep any overall, yearly increase to a percentage lower than the combined rates of inflation and growth in state population.
Grants to nonprofits or to events such as next year's skating championships at the Greensboro Coliseum tend to be one-time expenses that provide statewide benefits despite a local focus, he said.
"Some of that will be broadcast on national TV," Hardister said of the U.S. Figure Skating event. "That will encourage people to come here, to visit and spend money in the state."
Contact Taft Wireback at 336-373-7100 and follow @TaftWirebackNR on Twitter.