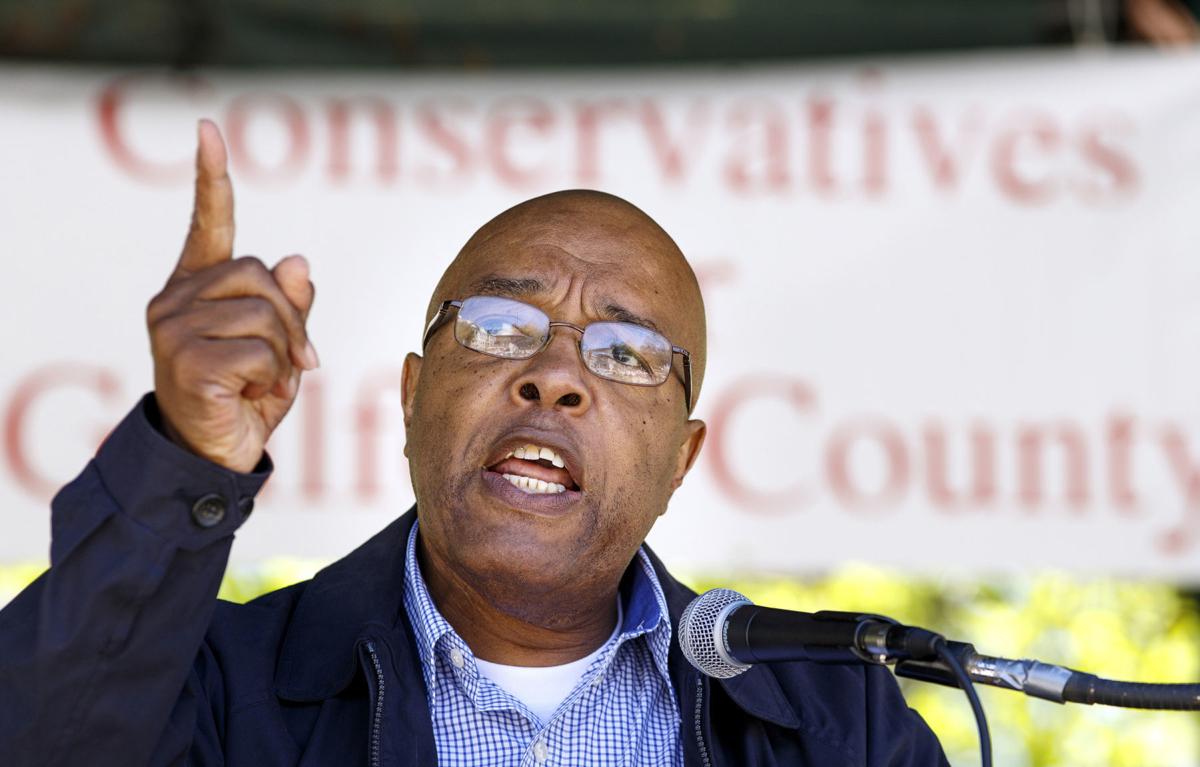 GREENSBORO — As he prerecorded a speech for the Republican National Convention last week in front of a mural at the Windsor Recreational Center, Clarence Henderson's wife told him he needed "to put a little energy in it."
"I like for the words to resonate," retorted the low-key, 79-year-old High Point businessman.
Henderson, who as a student at N.C. A&T took part in the historic sit-ins at the old Woolworth department store lunch counter in downtown, is among Wednesday's speakers at the convention. Dismayed by the violence and vandalism that has erupted in recent months by those demanding racial equality, Henderson will address peaceful protesting and fighting injustices through the legal system.​
He will share a virtual stage with other notable North Carolinians, including the Rev. Franklin Graham.
"They didn't tell me why, just to tell my story," Henderson said of being asked asked to speak at the convention. "My story is being part of something that changed the course of history in America." 
Ken Farnaso, the deputy national press secretary for President Donald Trump's reelection campaign, calls Henderson a "champion of freedom" and "strong advocate for civil rights and equality."
"His unique story and upbringing is one that every American should hear," Farnaso said.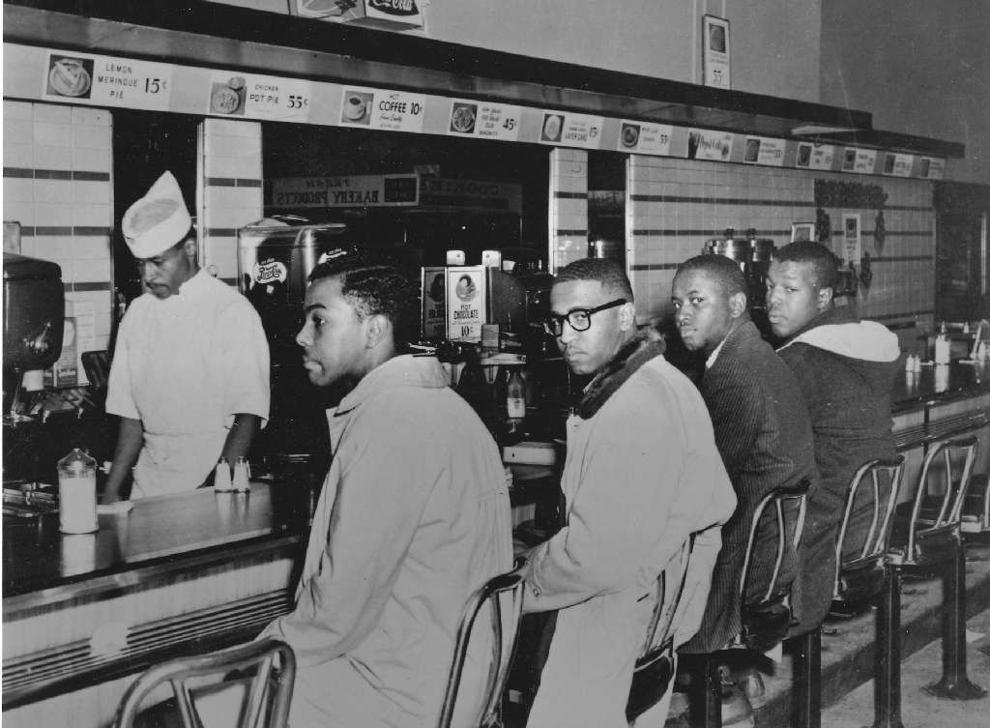 For those who wonder how a Black man, much less one like Henderson who was at the epicenter of the civil rights movement's resurgence in the 1960s, can support Trump, well, the answer for him is easy.
"Politicians are a dime a dozen, but leaders are priceless," said Henderson, who attended Dudley High School. "Donald Trump is a leader. And he loves America."
Henderson does, too. Even though the America he has fought for as both an activist and Army soldier didn't always love him.
In 1960, Henderson became a part of history, which was memorialized in what is now an iconic photo, when four A&T freshmen — Joseph McNeil, Franklin McCain, David Richmond and Ezell Blair Jr. (now Jibreel Khazan) — sat at Woolworth's segregated lunch counter and asked to be served.
When they were denied, Henderson and others would fill the seats over a period of months, until the counter was integrated.
The sit-in movement spread and is credited with spurring radical changes for people of color throughout the South.
Henderson, who showed up at Woolworth on the second day of the sit-ins, says that his life wasn't immune to racism before that event — or after.
While in the Army, he recalled flyers that showed up at the Alabama military installation where he was assigned. At the time, former Alabama Gov. George Wallace, an avowed segregationist, was running for president.
"(The flyers) said: 'Put a white man in the White House and not that 'n-lover' Lyndon Baines Johnson," Henderson said.
He says those who see Trump as racist are wrong.
As evidence, critics of Trump would point to 2017 and a white supremacist and neo-Nazi rally in Charlottesville, Va., that turned violent and led to the death of a counter-protester. Trump would infamously say afterwards that there were "very fine people" on both sides.
But Henderson said critics need to get the full context of what Trump meant. He wasn't condoning their actions.
"I know what racism is," Henderson said. "I know it every time I see it."
As you can imagine, he's gotten grief for being a Black Republican. Henderson says that his fight for equal rights for Black people is not voided by the fact that he also believes in less government in the lives of individuals and the economic policies of the Republican Party.