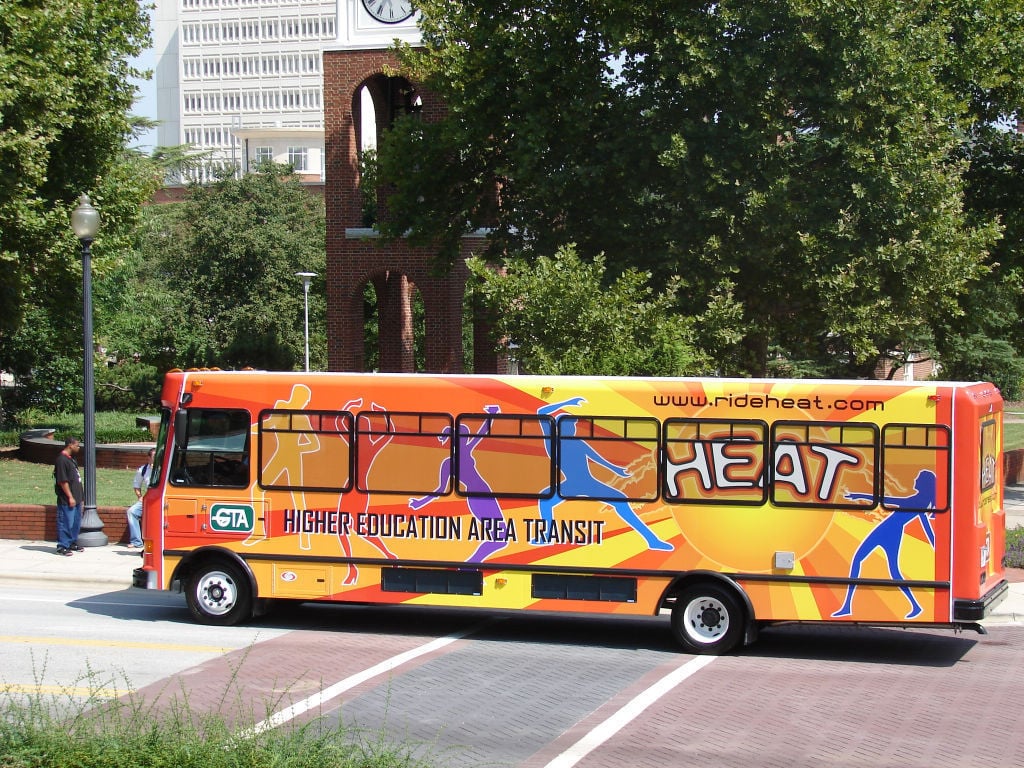 GREENSBORO — The city's HEAT transit service for college and university students returns today for its 10th year in operation with ties to four local schools.
The service, run by the Greensboro Transit Authority, takes students between their campuses and housing areas, downtown and other popular destinations such as Friendly Center.
Full service is set to begin today on two of HEAT's four routes, with limited service on a third. Regular service on all four routes begins Aug. 14.
Participating schools include Bennett College, Elon University School of Law, N.C. A&T and UNC-Greensboro.
The program has gained widespread acclaim for its success in serving so many schools, said GTA spokesman Kevin Elwood. Most municipal transit programs with a college or university shuttle service only work with one or two schools, he said.
"But rarely do you find a partnership with so many different institutions of higher learning," Elwood said.
Many students are eligible to ride HEAT for free based on guidelines set by their school and transit officials. Eligible students also can ride buses on the rest of the GTA system at no charge.
Students from colleges not participating in the program are welcome to ride HEAT, but must pay the $1.50 one-way fare or purchase a multi-ride pass.
HEAT routes 71 and 72 are scheduled to begin operating on their normal schedules today, with limited service on Route 73. More details are available online at www.rideheat.com or by calling 336-335-6499.
Contact Taft Wireback at 336-373-7100 and follow @TaftWirebackNR on Twitter.