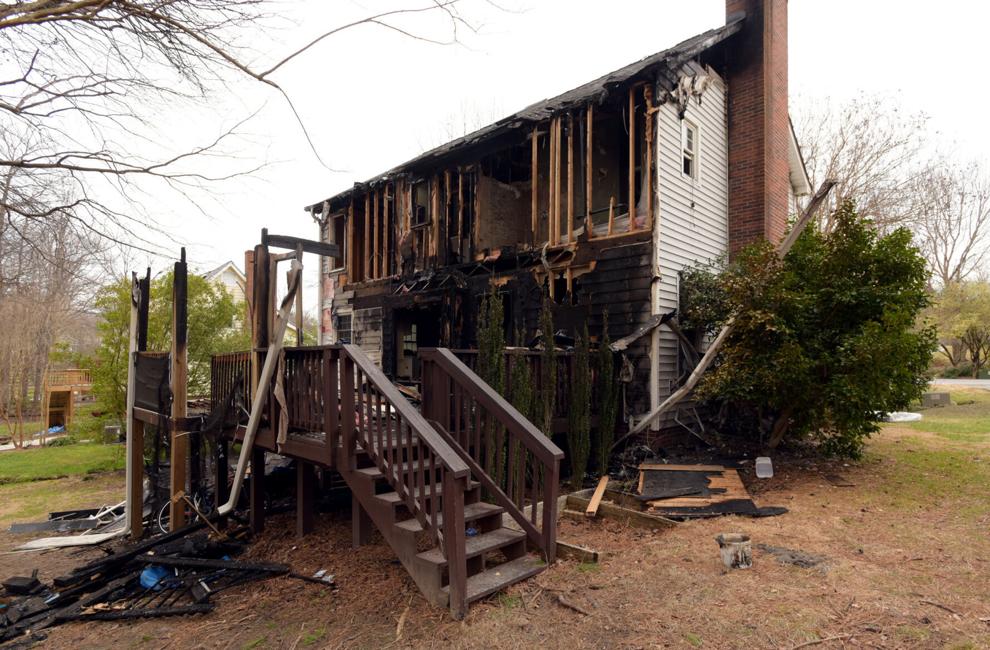 KERNERSVILLE — Sometimes the worst of times bring out the best in a community. That's been Ron Horton's experience since a fire destroyed his family's home in the Abington community on Jan. 3.
Horton, an assistant football coach at East Forsyth High School since 2011, is still very early in the process of rebuilding his life, along with wife Christan and sons Tre, 12, and Mason, 7.
"This situation is horrible," Horton says. "There's no doubt about it, but to see how people have responded in support of us is what needs to be talked about. There are a lot of great people in this world, way more great than just good. I wish people could feel what we feel in terms of the support. I don't have the words."
'There's nothing I can really do at that point'
Everything changed for the Hortons early on the morning of Jan. 3.
Ron and Christan had been up late talking the previous night before Ron went to bed upstairs, while Christan fell asleep on the couch downstairs while doing work on her laptop. In the morning, Ron woke around 8 to prepare for a school-related Zoom meeting at 8:30.
Right after the Zoom call started, Christan glanced at the back door and saw "some low flames," Ron says. She called up to him and he ran downstairs and noticed the flames at the bottom of the door and into the screened porch at the rear of their two-story home at 7096 Avenbury Circle. A wreath on the outside of the back door also was on fire.
"My first instinct was that it was just something that I needed to put out," Ron says, so he opened the door to the porch. But because the wreath was already burning, the door and door frame also were involved and he didn't want the fire spreading inside. Ron shut the door and realized he had to act quickly.
"The best thing I could think of was to go downstairs, go out the front of the house to the hose and spray it down that way," he says.
But temperatures were in the low 30s that morning, and the hose wouldn't work because it was frozen.
"It couldn't have been more than 35 seconds from closing that door upstairs and running down and trying to turn the water on," Ron says, "but when I turned the corner and saw the ceiling in the screened porch (the fire) just took off. At that point I kind of realized I didn't have water coming out (of the hose), so we just had to get out."
Inside the home, Christan was thinking the same thing. She quickly woke Mason, who was sleeping on the second floor, and Tre, who was asleep in the basement because neither had school that day.
"I was yelling for them to come on and get out," Ron says. "A couple seconds later she was getting them out."
A neighbor driving by saw smoke and reported the fire, since the Hortons weren't able to grab their cellphones before they ran from the home. Carl Walker of the Piney Grove Fire and Rescue Department said the call came in around 8:35 a.m. and the first unit arrived at 8:41.
Two neighbors who were driving by stopped because they saw smoke. Christan, Tre and Mason got into one of the cars, where they were able to stay warm on the frigid, windy morning.
"I'm out there in disbelief, to be honest with you, looking up at it on fire and knowing there's nothing I can really do at that point," Ron says.
'I know people everywhere'
At that point, the neighbor with the boys in the car pulled down the street "so the boys weren't looking and watching that, which was really appreciated," Ron says.
The Hortons weren't fully dressed, so a neighbor brought Ron some sweatpants to keep him warmer as he stood on a piece of carpet a neighbor provided and also brought the boys some jackets, blankets and socks.
As the firefighters were working to extinguish the blaze, a familiar figure approached Ron Horton from behind one of the fire trucks. It was Todd Willert, East Forsyth's head football coach.
"It couldn't have been more than 20 minutes," Horton says. "I knew that walk, and I was like, 'Dude, how are you here before some of the fire trucks?' He was like (in Willert's voice), 'I know people everywhere.' "
Willert knew Harold Cone, a neighbor of the Hortons, whose son Madison was a standout defensive back for the Eagles before playing at Wisconsin and Appalachian State. Cone had reached out to Willert.
Horton says the quick response was typical of the East Forsyth community.
"You hear 'Eagle Family,' but it's not just talk," says the Eagles' offensive coordinator, who teaches business classes at East Forsyth. "It's not just blowing smoke or a cool hashtag. I feel it! It's there, and he's spearheaded stuff that I don't even know about."
One of the people Willert reached out to was Laurence Riggs, a junior varsity quarterback for East Forsyth who lives near the Hortons. Riggs rolled up on his bicycle with a pair of shoes for his coach to wear.
Once Ron had the shoes on and warmed up, he could walk between his family and the firefighters working on the home.
"An awesome kid," he says of Riggs.
Walker, from Piney Grove Fire and Rescue, said the fire was extinguished "relatively quickly considering what they were faced with." But in the course of extinguishing the flames firefighters had to pull ceilings to access the attic, where "some of the trusses were actually burned through," Walker said. The damage from the fire and water was "significant" and left the home uninhabitable, he added.
Walker said Thursday that it was "a little early" to make a final determination on the cause of the fire.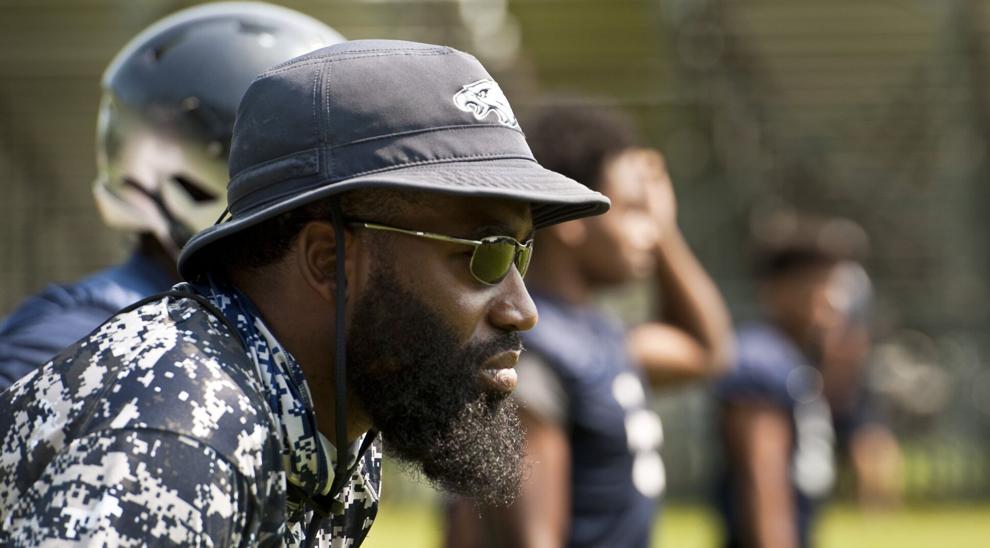 'I'm just kind of putting my head down'
As emotional as it was seeing the home the Hortons had lived in for nearly three years burn, the aftermath has been challenging in its own ways.
"I'm OK and I have to be," Ron says. "They're looking to me to lead. I'm just kind of putting my head down. I relate almost everything to football and it's just about the grind to get to a better place. It's my faith and other people's faith. It's so apparent."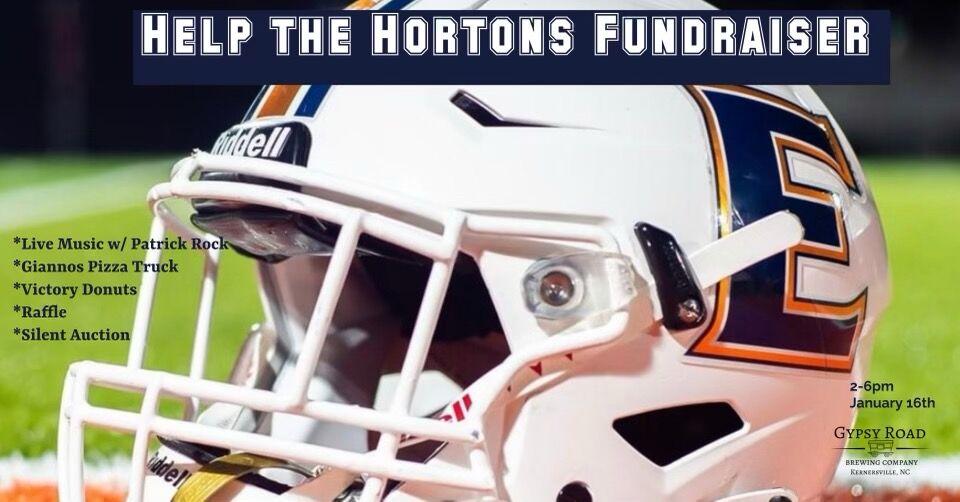 One of Ron and Christan's biggest concerns is restoring "some sense of normalcy" for sons Tre and Mason. Tre, who had just made the basketball team at Kernersville Middle School, went back to classes Friday and "was a bit anxious," Ron says.
Mason, who attends Piney Grove Elementary School, "knows, but it doesn't really register to him what just happened," Ron says. "Tre absolutely knows and I believe it's affected him for sure. We've tried to process it with him a bit and just let him know it's going to be OK and that we have people who are really supporting us and are in our corner."
The family first found shelter at a nearby motel, so that the boys could get back to school as soon as possible and Ron and Christan could be near the home to work with their insurance company and "sift through and see if there are a few things we can salvage," Ron says. They moved into a larger suite on Thursday.
The next challenge is finding a rental property to give the Hortons some stability and "so that we can know specifically the things we need," Ron says. "Right now I don't have a place to store things that people want to give or donate, furniture, couches, bedroom sets … Until I can pin that down I just don't know."
What the Hortons do know is that the entire Kernersville community has been there for them and will be there with money, clothing, food, gift cards and "even their bodies if we had to clear stuff," Ron says. A series of posts on the NextDoor app mobilized the Abington neighborhood, and Willert marshalled the East Forsyth forces. A GoFundMe page has been set up and contributions from more than 225 donors had nearly reached the posted goal of $20,000 by Sunday afternoon.
"The list is unbelievable," Ron says, "starting with my neighbors, the ones you see every day – you know their names, you know their kids – to the people you don't know, the ones you might just wave to when you're on a jog or at the pool."
Ron says the family particularly wants to thank the East Forsyth Touchdown Club; Winston-Salem State, where Christan teaches in the Rehabilitation Studies department and where Ron played quarterback; and the Fab 15 Cohort of Rehabilitation Counseling at N.C. A&T.
And, of course, Willert, who has organized a fundraiser from 2-6 p.m. Sunday, Jan. 16, at Gypsy Road Brewing Company, located at 1105 E. Mountain Street in Kernersville.
"He's one of the best coaches I've ever been around," Ron says of Willert, "but he's a better person."
'I can't imagine not being there'
Once the insurance settlement process is completed the Hortons want to rebuild where they've lived for nearly three years, in the Abington community.
"We don't know what that will look like," Ron says, "but as far as the location I can't imagine not being there. Even before the outpouring of support and love and everything the neighbors did it was awesome. … I just don't see how we could leave that place."
It's a place where at times like these "you really see and feel that you've done something positive, that you've done something good," he says. "I just can't thank people enough."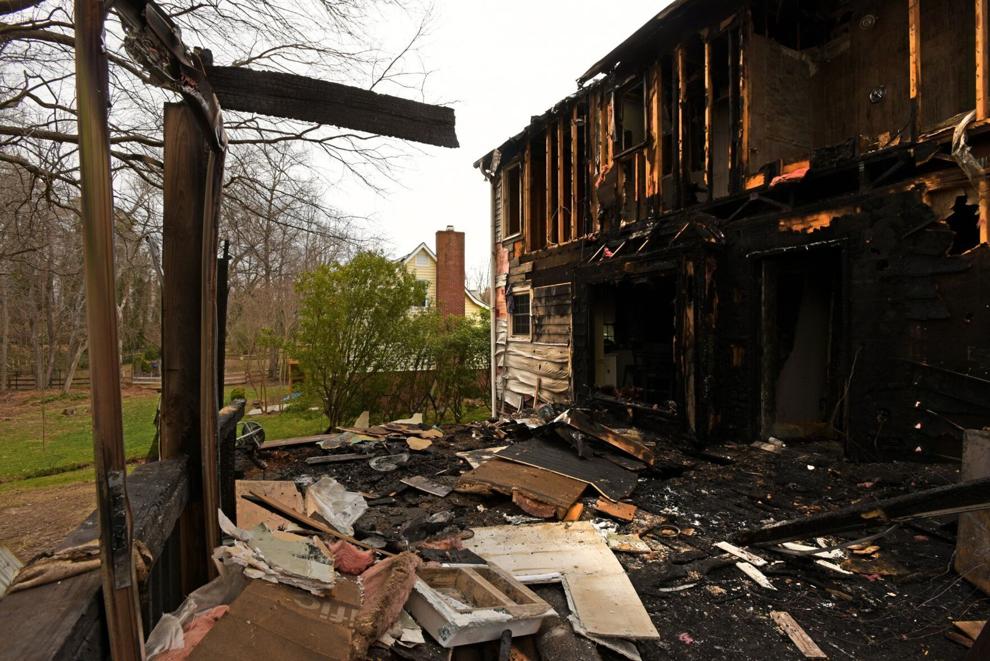 Joe Sirera's five favorite stories of 2021
The five stories Joe Sirera wrote in the past year that he would recommend reading.
Northern Guilford's Erik Westberg and Northwest Guilford's Kevin Wallace have a friendship that goes back more than a decade and brings them together after games. The gathering will be more interesting this week because their teams meet on the field.
Panthers coach Steven Davis and his son, Steven II, head to Chapel Hill on Friday night seeking a NCHSAA Class 3-A football title.
The two-sport standout from Reidsville will take the competitive edge he got from his late father, Curtis, to the N.C. State basketball program after winning another football state title with the Rams.
Page girls coach Tim Nash coached club and high school soccer for more than 40 years. Also a published author, he suffered a fatal heart attack after covering a high school football game Friday night for Greensboro.com.
Grimsley wins the school's first NCHSAA football championship since 1960, beating Raleigh Cardinal Gibbons 28-8 in Class 4-A.
Contact Joe Sirera at 336-373-7034, and follow @JoeSireraSports on Twitter.