GREENSBORO — Young skaters from across the state — many of them from the Triad — will perform at Friday night's opening ceremony of the U.S. Figure Skating Championships at the Greensboro Coliseum.
"I feel really excited and kind of overwhelmed," 11-year-old Sophie McAlhany of Greensboro said of participating in the event.
One of the groups set to perform, the Summit Figure Skating Club, is based at The Ice House, Greensboro's only year-round public skating rink.
"For our skaters, it's such a privilege to be able to skate in that opening ceremony and to perform on the same ice that those competitors are going to be on and to put all of their good practice to work," said Nicole Gaboury, skating director at The Ice House.
Gaboury, along with two skating coaches from The Ice House and another from the Central Carolina Skating Club at the Orange County Sportsplex in Hillsborough, put together the combined groups' program for the opening ceremony.
During a recent rehearsal at The Ice House, the skaters glided across the ice in two single-file rows before each row peeled off in a different direction. Skaters broke into smaller groups that performed to choreography set to the Panic at the Disco songs "Hey Ma I Made It" and "High Hopes."
In addition to performing for the opening ceremony, the Greensboro/Hillsborough group will also take part in Sunday's Skating Spectacular finale.
Gaboury said they're honored to have that coveted spot.
One of the skaters, Gaboury's 16-year-old son Stefan Stalker, has been competing for six years. Last year, he advanced from regional competition to take fifth place at a sectional competition in Cape Cod. He said he was the first skater from Summit Skating Club to do so.
"I am excited to finally showcase the routine in front of so many spectators alongside my friends and fellow skaters," Stalker said.
Though Sophie is a member of the Summit club, she will be performing with the Carolinas Figure Skating Club from the Extreme Ice Center in Charlotte. The Charlotte group and another out of Raleigh round out the roster of young skaters for the opening ceremony.
Sophie had been doing some additional training at the Charlotte rink and her coach asked her to join their program.
Gaboury said the championships provide an opportunity for the community, as well as future skating enthusiasts.
"It is such a treat to have this right here and it's something that still isn't really normal for the South to have skaters of this level be here," she said. "No doubt it will light a lot of fires and increase enthusiasm for these kids to be able to see it up close and personal."
A passion for skating
Stefan Stalker started skating not long after he learned to walk but didn't really fall in love with it until around age 10.
"My passion for skating came from always being at the rink when I was little and having the opportunity to watch my mom's students skate," he said.
He had a good coach early on. His mother, Gaboury, is originally from Minnesota and jokes that she was born with skates on. She has been the skating director of The Ice House for 17 years and has watched her son and many other skaters grow.
"You are seeing young people who are developing really exceptional skills at a young age on how to manage their time, how to be disciplined, how to show up and be consistent, and how to fall and get up," Gaboury said.
And young skaters experience lots of falls resulting in sore knees and bruised hips.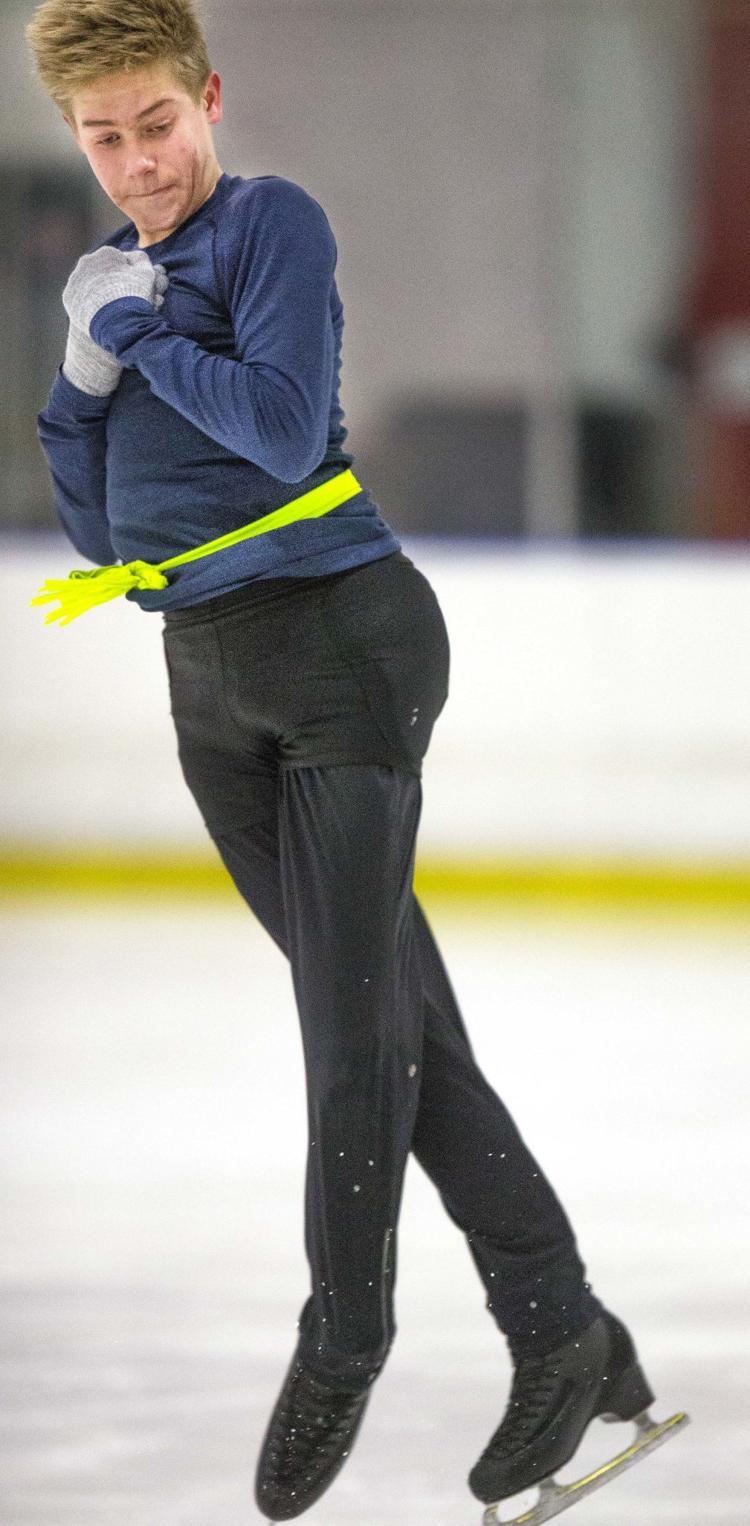 "Falling down and getting back up can teach you a lot of other things that other sports can't really teach you," Stalker said.
He spends 12 to 15 hours a week at The Ice House, often getting up before 6 a.m. to practice before classes at Cornerstone Charter Academy. After school, he gets to the rink as quickly as he can to get in some skating before the ice fills with those taking group lessons.
"Other sports tend to be seasonal where you get a break from them," Gaboury said. "Figure skaters train year round. There is no such thing as an off season."
In addition to lessons and practice, Stalker has been a junior coach at the Ice House for two years where he assists with the Learn to Skate program.
He said he squeezes in studying for school when he can.
"Sometimes you gotta do what you gotta do," Stalker said. "School and skating, it's hard to find a happy medium and compromising between the two."
The hard work is paying off. Stalker travels the East Coast, competing six to eight times a year. He is a frequent second and third place medal winner. His sectional win in Cape Cod was particularly meaningful.
"It was great to represent my club, especially since we're such a small club and particularly coming from the South where skating isn't such a dominant sport," he said.
Stalker said he would like to compete again at a sectional and move to the next level, which is the U.S. championships.
"It'd be a great opportunity to be able to compete at nationals, especially since it's been in Greensboro for the third time," he said.
Stalker did get to spend some time in the big arena when the championships were in town in 2015. He served as a sweeper, one of the young skaters who pick up the flowers and stuffed animals spectators toss onto the ice.
While too old to be a sweeper now, Stalker will be on the exhibition rink in the Special Events Center. Greensboro is one of the few places in the country that has an exhibition rink in the same complex as the main arena. Fans can stop by and watch young skaters like Stalker perform jumps and spins.
"People who have always thought about skating or are more interested about learning the technical side of the sport can come see us demonstrate or ask us questions," he said.
Emotional rollercoaster
Sophie also started skating when she was young. She put skate to ice for the first time when she was 5 at a rink at a Florida mall while on a family vacation. She thought it was fun and her mom signed her up for lessons at The Ice House.
By age 7, she wanted to compete.
"The hardest part is learning new jumps," she said. "When you fall, it really hurts."
Sophie does three to four competitions a year, performing in multiple events at each one. She practices five to six days a week. During competition season, she sometimes fits in a practice before classes at Canterbury School where she is in sixth grade.
Those early mornings can be hard.
"Sometimes I just lay in bed and I don't want to get up," Sophie said. "Some mornings I wake up easier than other mornings."
Hillary McAlhany said daughter Sophie's own passion keeps her going.
"I made it really clear to her early on that she is driving the ship... and when it becomes something that is not fun for her, it will be time to consider something different," she said.
Sophie has about 100 medals. She hangs them on her bedroom door and in her closet. She said they rattle when the door is opened, something her 2-year-old golden retriever Chester doesn't like.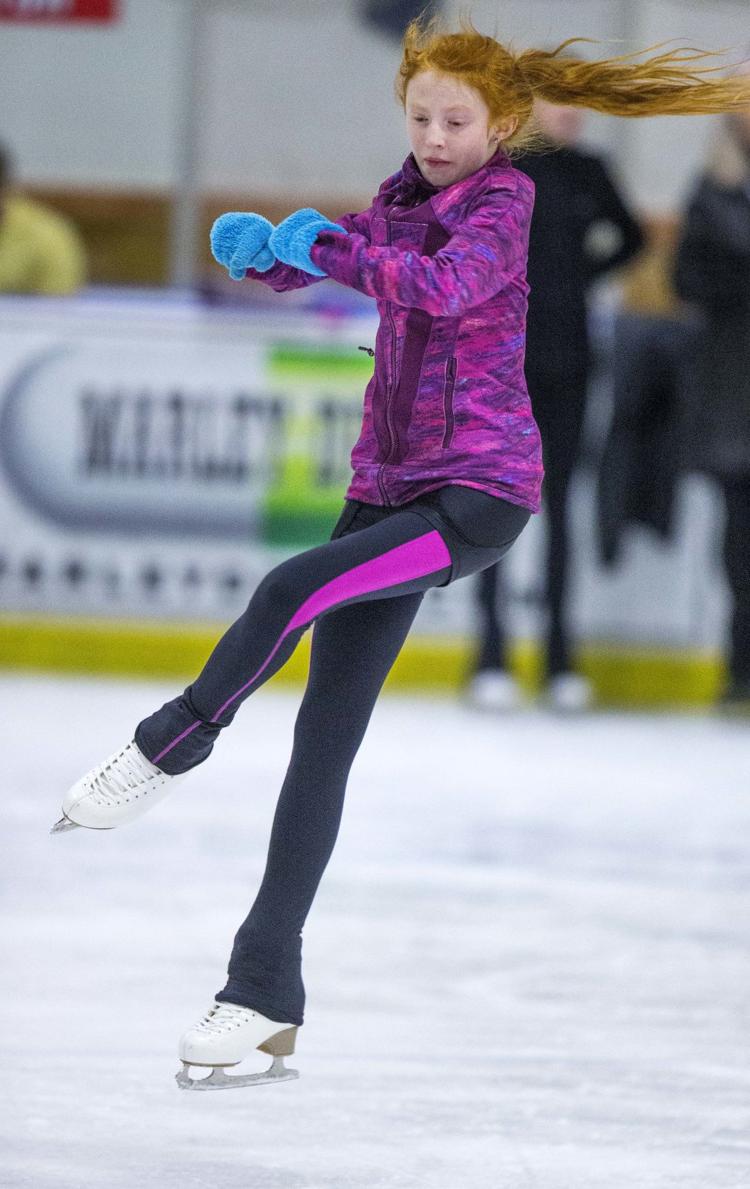 She said sometimes competing can be an emotional roller coaster.
"If you feel like you did good and you got a bad placement, you might be angry or sad," Sophie said. "And then sometimes you feel like you did a really bad job and, really, you did good.
"It can be kind of stressful."
At a competition last year, Sophie felt pretty bad after a performance. Her mom said it was only her second time competing at that level. But when the results were announced, Sophie couldn't believe how well she had done.
"I got first in my group for free skate. Second in compulsory. Second in showcase. I made it to the final round in free skate," she said.
Sophie said hanging out with her skating friends helps with the angst. She said they reassure each other.
McAlhany said Sophie was asked to join the Charlotte group for the opening ceremony when her coach there saw something special in her daughter's skating.
"She really liked her style," McAlhany said. "She saw a lot of potential and asked Sophie if she would be interested in doing a special break-out role in their group's production." 
Sophie will set the tone for the Charlotte group's performance to music from the film "La La Land."
"She plays a little girl living her skating dream. She then activates the other groups and they do cool moves around her," McAlhany said.
Sophie will also be one of 12 local skaters who qualified to be sweepers at this year's event.
"It's kind of exciting and kind of nerve wracking because I feel like I can mess up," she said.
Between the opening ceremony and being a sweeper, Sophie hopes to catch some of the action at the championships and meet some of the skaters. One of her favorites is Mariah Bell.
McAlhany said it's "literally a once-in-a-lifetime opportunity."
Local youth figure skaters practice at Ice House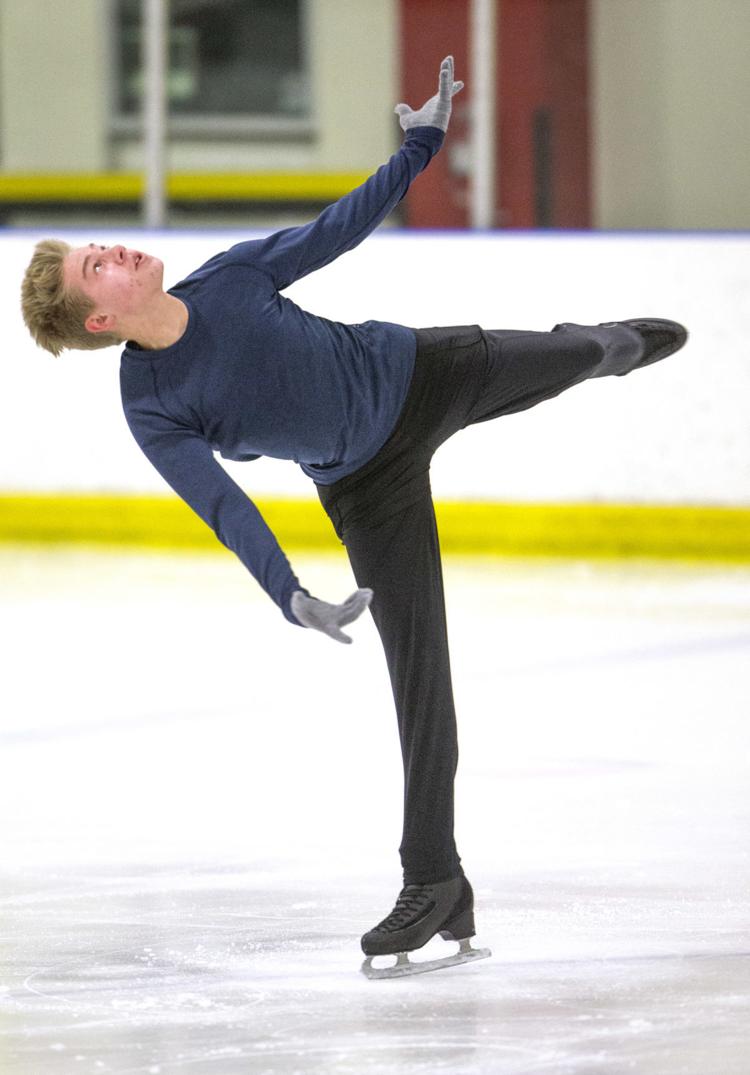 Local youth figure skaters practice at Ice House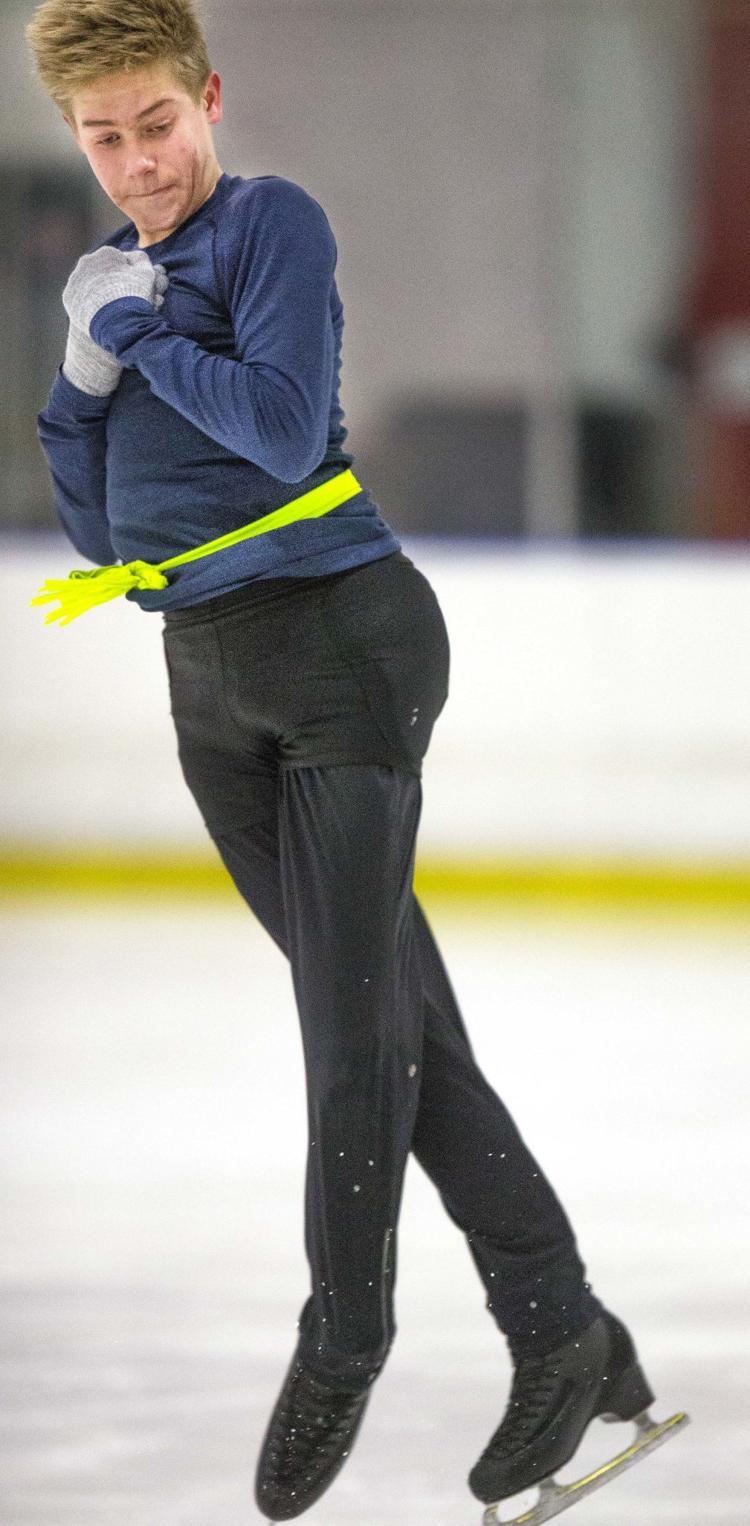 Local youth figure skaters practice at Ice House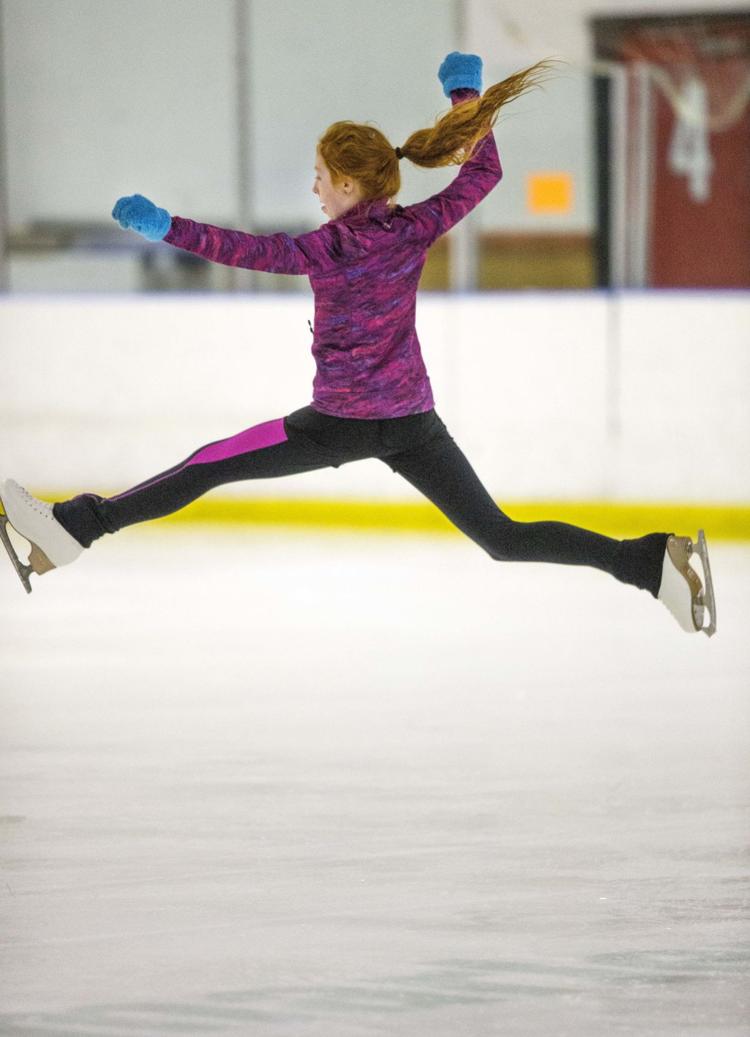 Local youth figure skaters practice at Ice House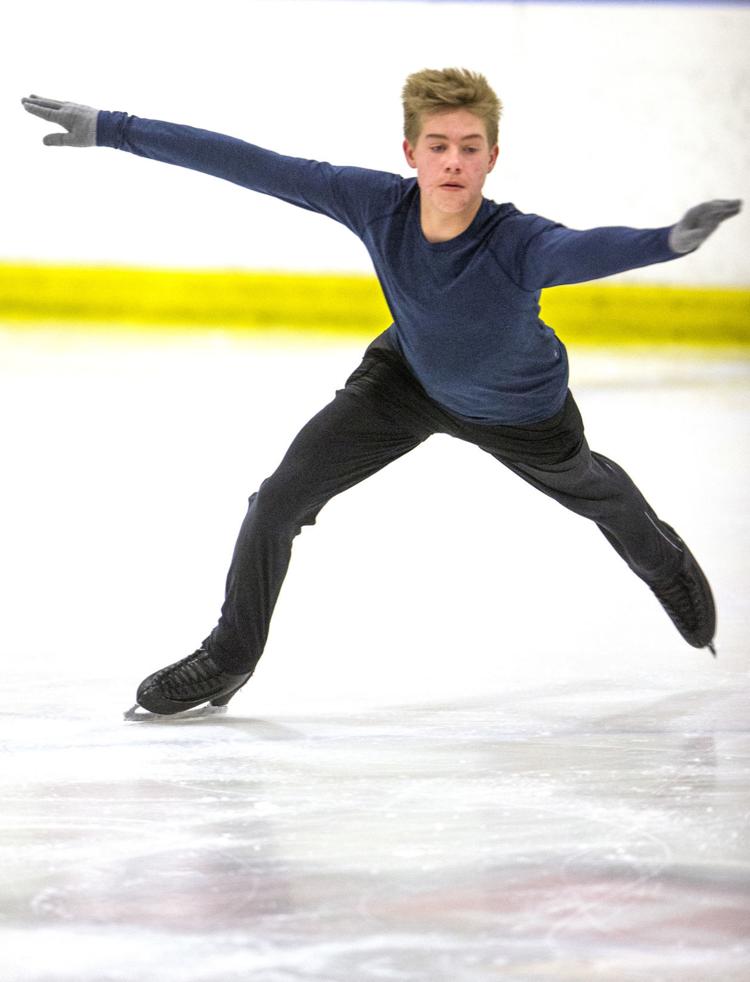 Local youth figure skaters practice at Ice House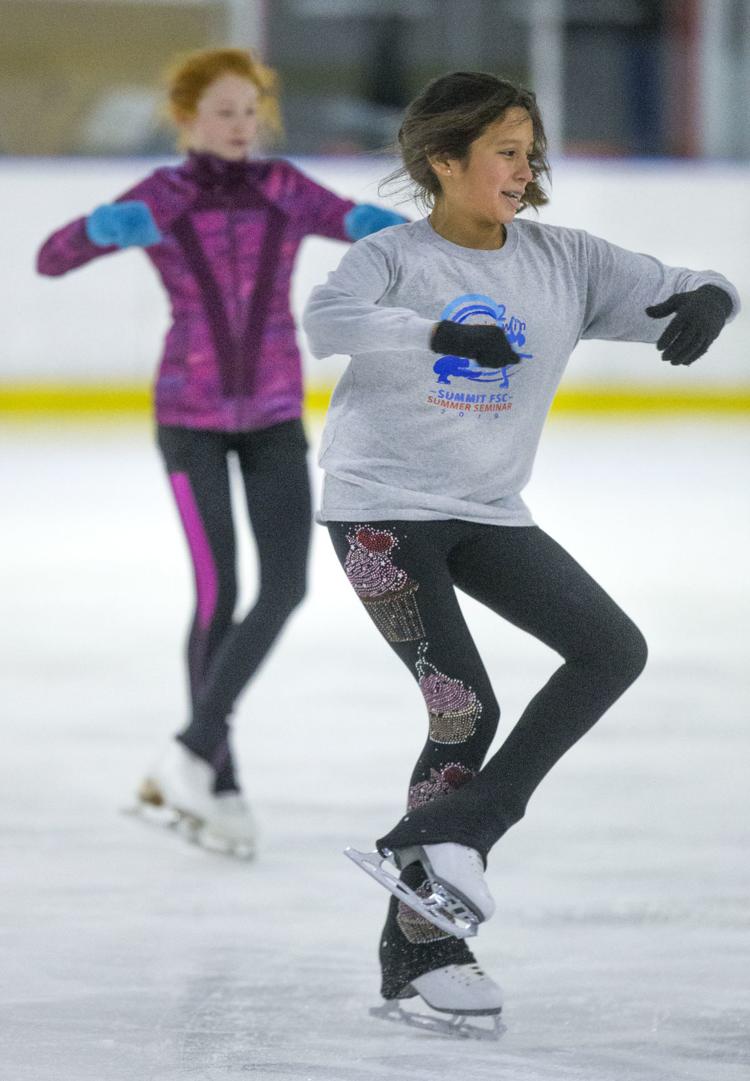 Local figure skaters practice at Ice House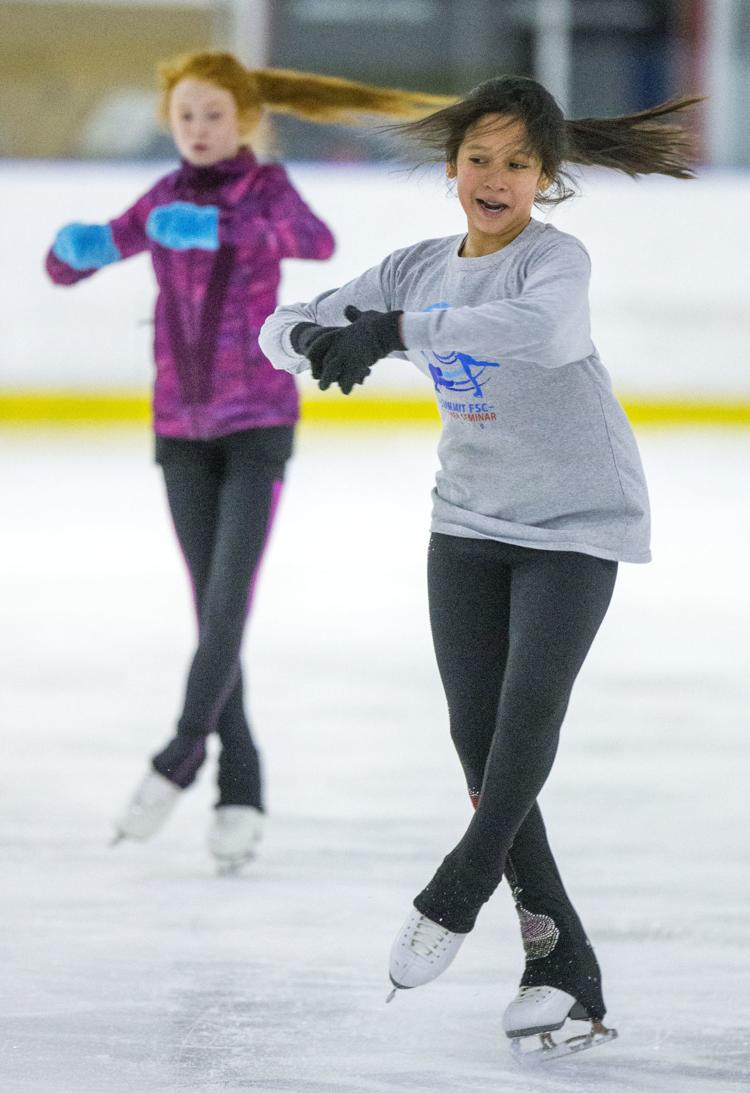 Local youth figure skaters practice at Ice House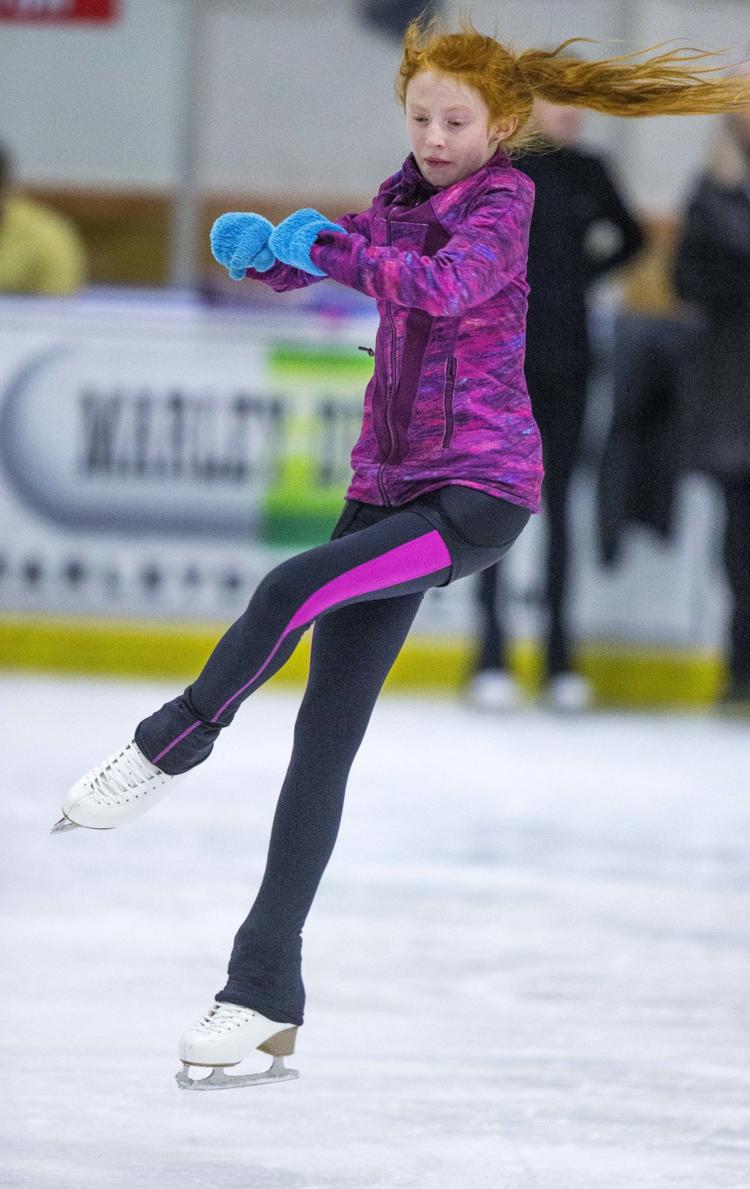 Local youth figure skaters practice at Ice House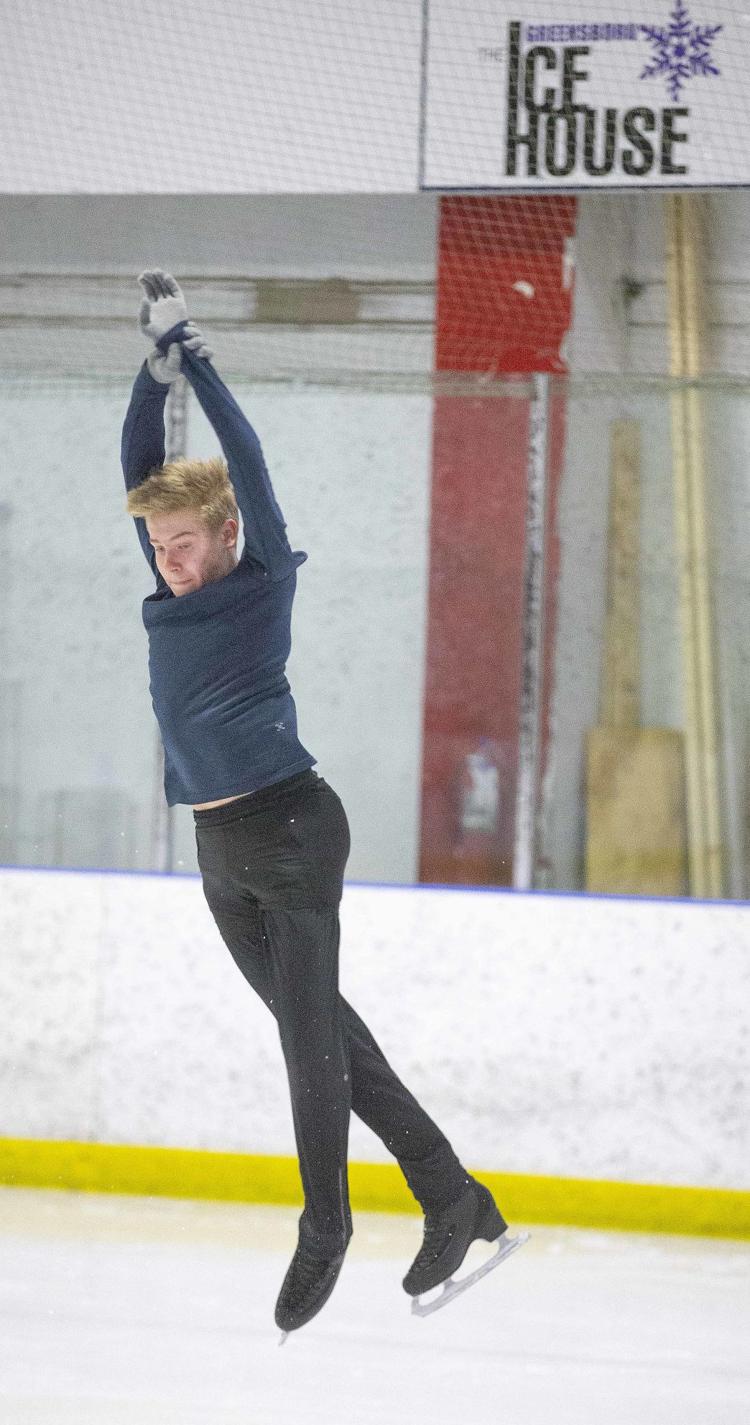 Local youth figure skaters practice at Ice House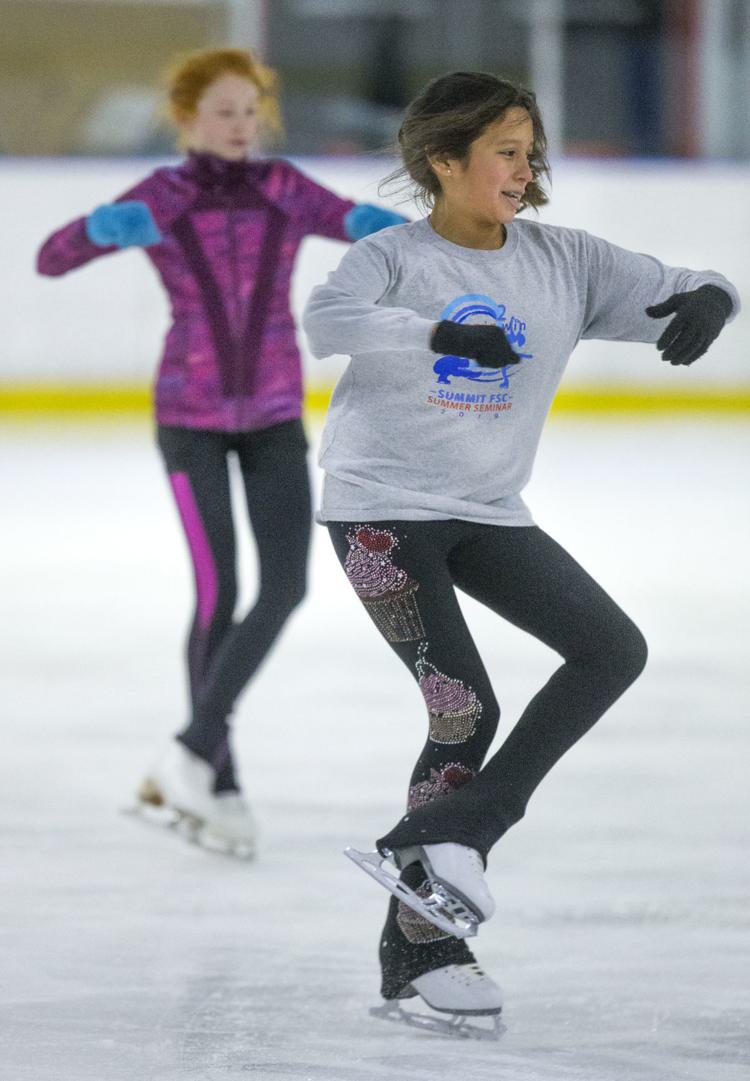 202001xx_nws_youth_skaters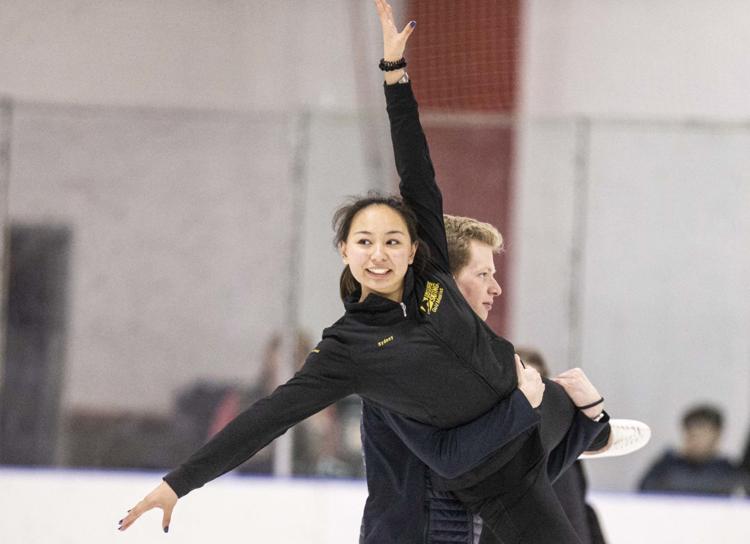 202001xx_nws_youth_skaters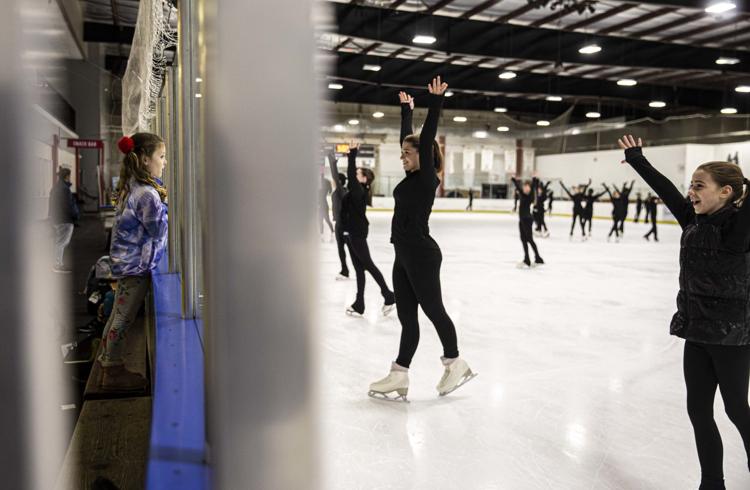 202001xx_nws_youth_skaters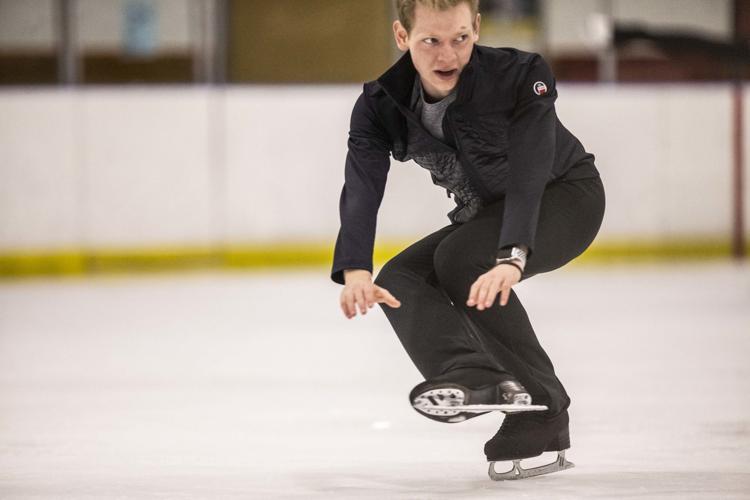 202001xx_nws_youth_skaters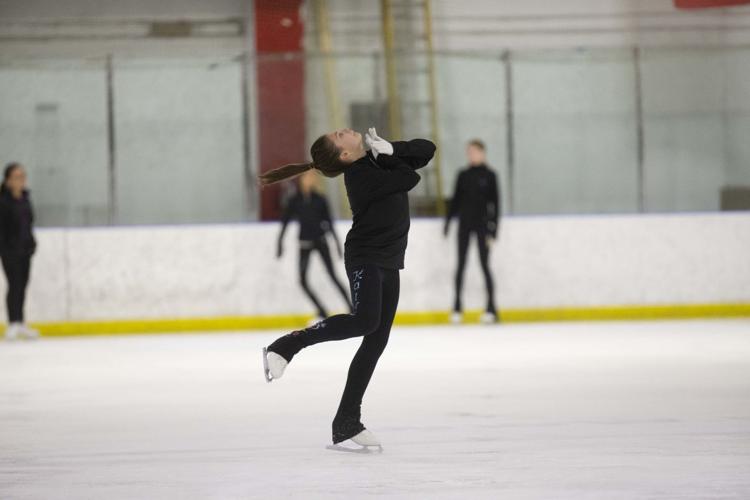 202001xx_nws_youth_skaters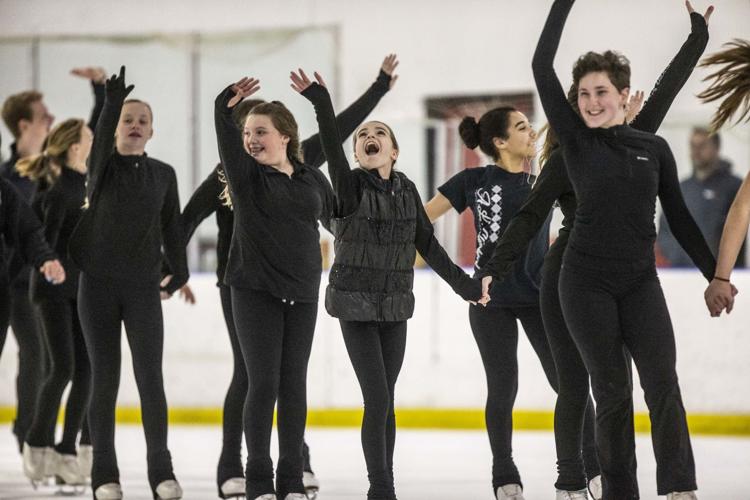 202001xx_nws_youth_skaters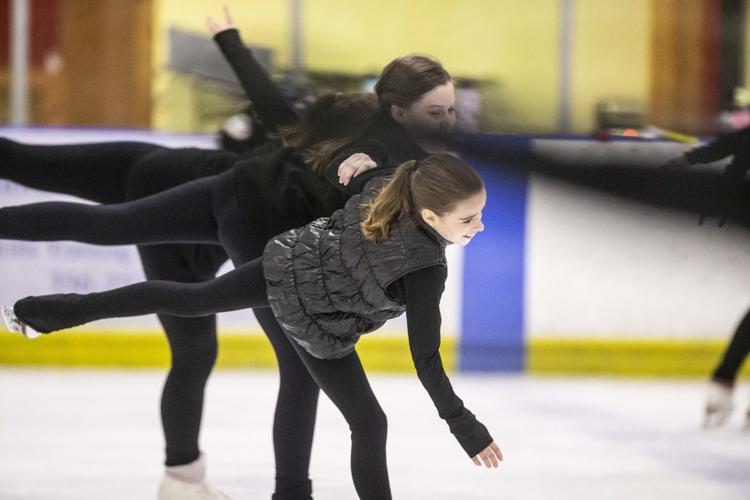 202001xx_nws_youth_skaters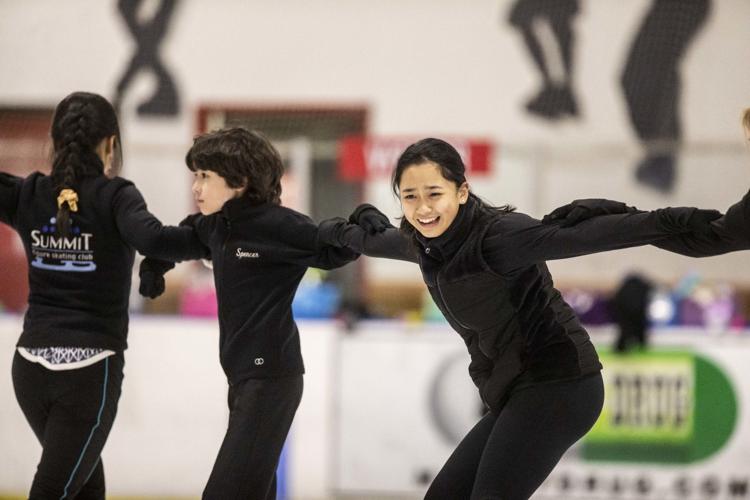 202001xx_nws_youth_skaters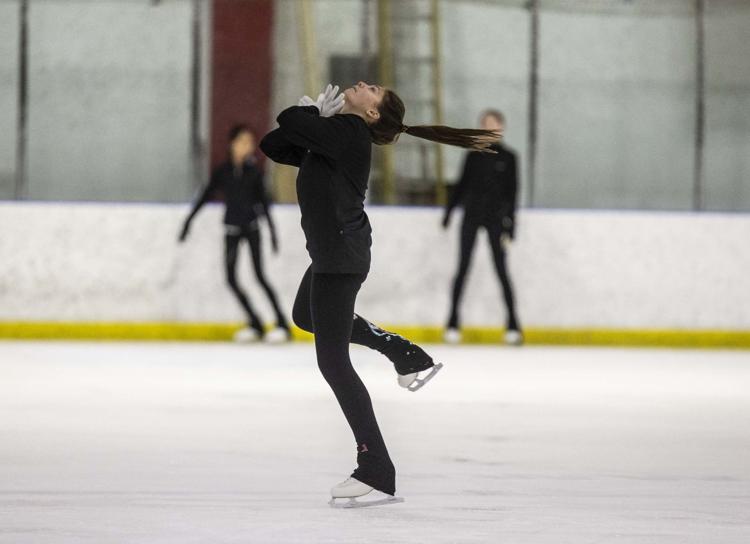 202001xx_nws_youth_skaters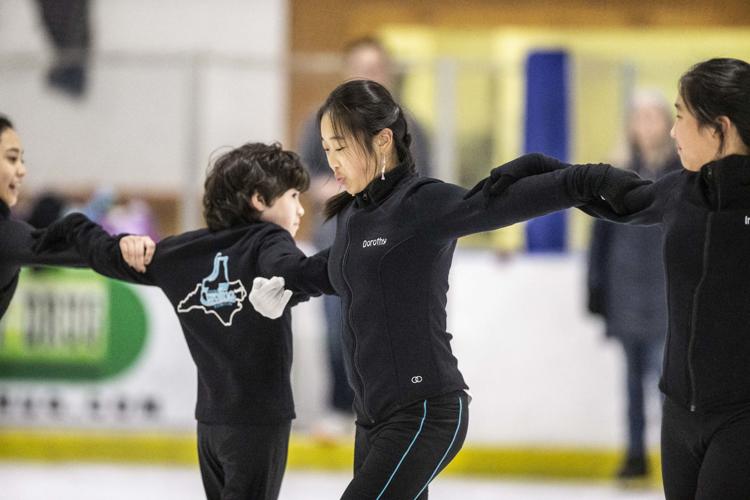 -- HIDE VERTICAL GALLERY ASSET TITLES --