GREENSBORO — Hundreds of protesters gathered Sunday outside the home of U.S. Postmaster General Louis DeJoy in one of the poshest ZIP Codes in the city, accusing him of attempting to sabotage the 2020 election.
"This is what democracy looks like," they chanted.
Golfers nearby stopped their game at the Greensboro Country Club golf course in front of the residence, which sits surrounded by trees and shrubs above the street at Country Club Drive and Cleburne Street. Police officers stopped traffic during the peaceful protest.
"I guess we can go," one golfer quipped before the others laughed.
The demonstration followed a protest earlier this week at DeJoy's Washington, D.C., estate.
Because of the COVID-19 pandemic, Democrats have been urging voters to vote by mail. In recent weeks, Postal Service employees have accused Dejoy of ordering the removal of high-level managers and high-speed mail sorting machines. Dejoy has denied the accusation.
Since taking on his new role in mid-June, DeJoy has made such changes as cutting back overtime and dispatching delivery vehicles on time even if that means leaving behind shipments late to arrive at distribution centers.
His actions come as the Postal Service says it cannot guarantee votes by mail will be delivered before the election.
"We need to keep the pressure on," said Jim Menius, a semi-retired dentist. "We need to make some good trouble. The president has said he wants to cripple the post office."
It is unclear whether DeJoy, who was appointed by President Donald Trump and is a major fundraiser for him, was at his Greensboro home.
But neighbors passing the demonstration got an earful.
Speakers represented the U.S. Postal Service, NAACP, League of Women Voters and others. People in the crowd held signs saying "Let America Vote," "Don't allow DeJoy to Demolish democracy," and "What about your grandmother's meds?"
One protester held a sign bearing an historical quote: "Authoritarians need obedient civil servants — Timothy Snyder."
Some spoke of their ancestors' fight for the right to vote. Others urged people to contact their counties to see how they are planning for an expected surge in voters.
Friends Stacey Johnson and Jamie Andrews wore shirts with "Nasty Woman" across the chest, a reference to Trump's description his former presidential opponent Hillary Clinton and U.S. Sen. Kamala Harris, Joe Biden's pick for vice president.
"We must do something," Johnson said.
Others in the crowd spoke about their patients' need for medicines that now already show up weeks late in the mail.
Cars lined several streets in the DeJoy neighborhood. Some people rested on their bikes. Some held children in their arms or dogs on leashes.
Everybody seemed to have a story.
"Lately, I haven't gotten my mail on time so I'm here for me," said Catherine Holcombe, a retired teacher. "And then someone said what's going to happen to the election? That's going to be a big problem. So I have several concerns."
Scott Huffman, a Democratic candidate for the for the 13th Congressional District, said that the machines DeJoy had removed could sort millions of pieces of mail an hour. He and others noted that a lot of postal employees are veterans.
Huffman, who wore a U.S. Postal Service shirt and U.S. Navy hat, also accused Trump and DeJoy of attacking the underpinnings of the country.
"Are we going to let him?" he asked the crowd.
"No!" Reverberated throughout the crowd.
Photos: Protest outside Louis DeJoy's home
Louis DeJoy Protest
Louis DeJoy Protest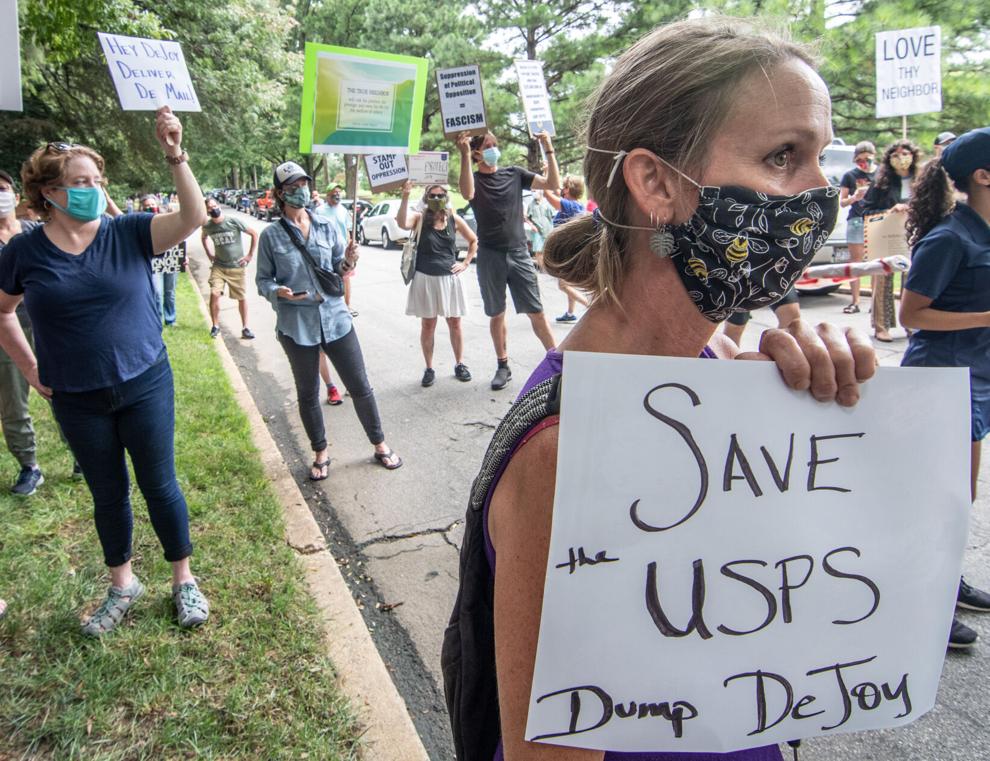 Louis DeJoy Protest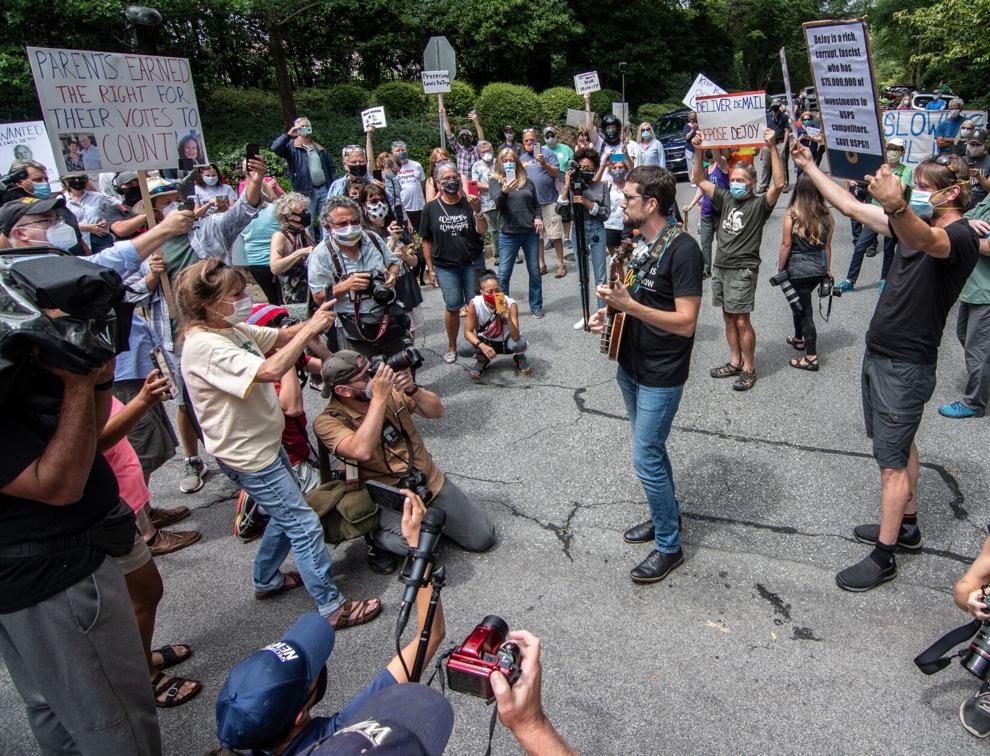 Louis DeJoy Protest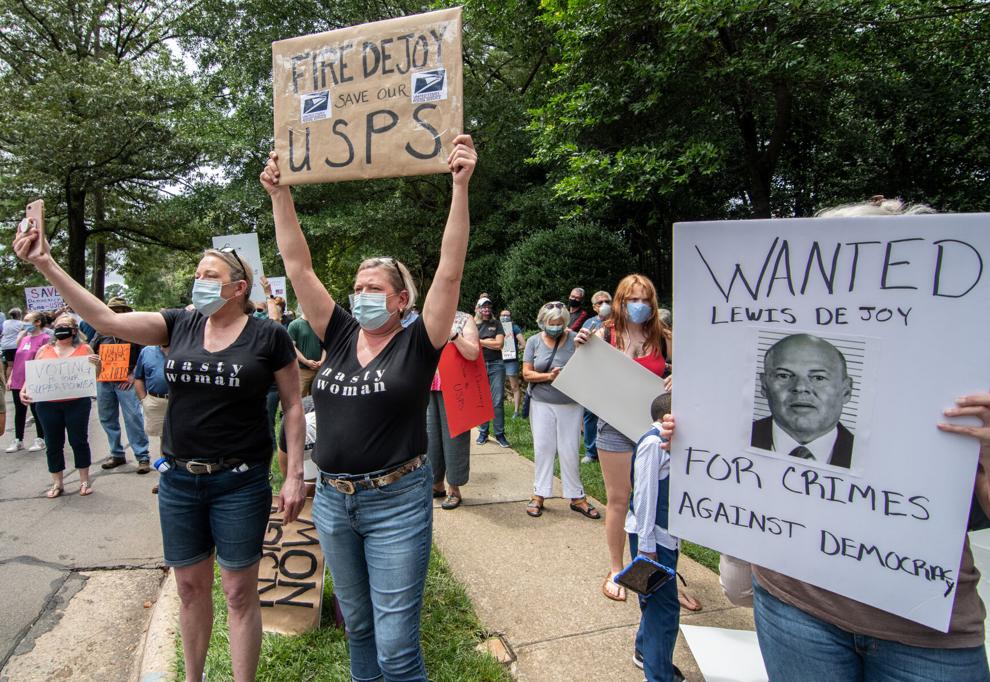 Louis DeJoy Protest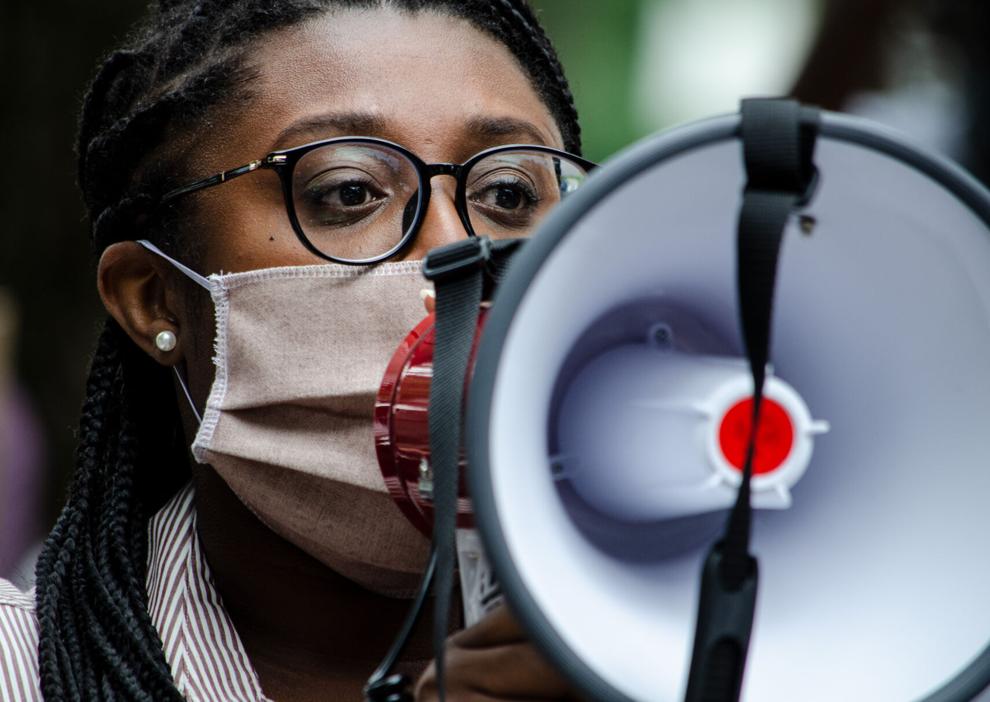 Louis DeJoy Protest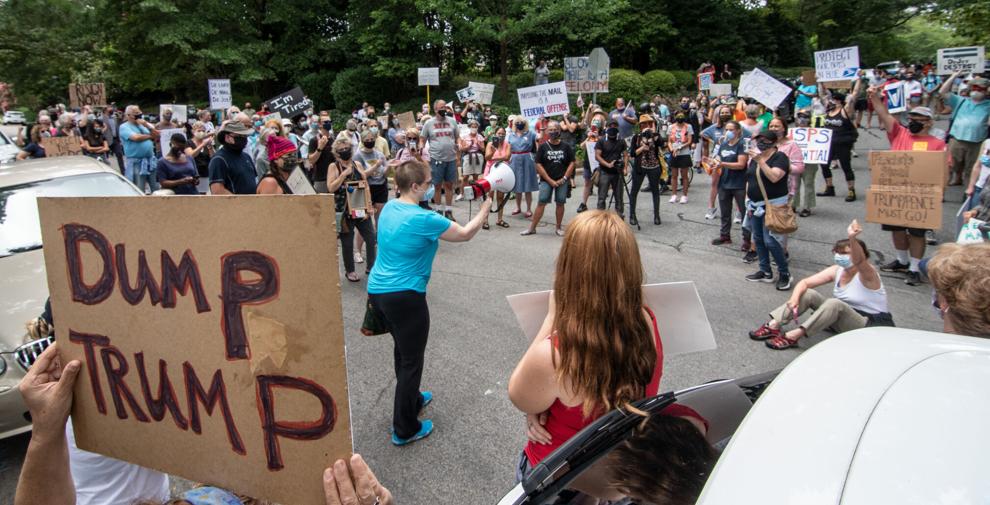 Louis DeJoy Protest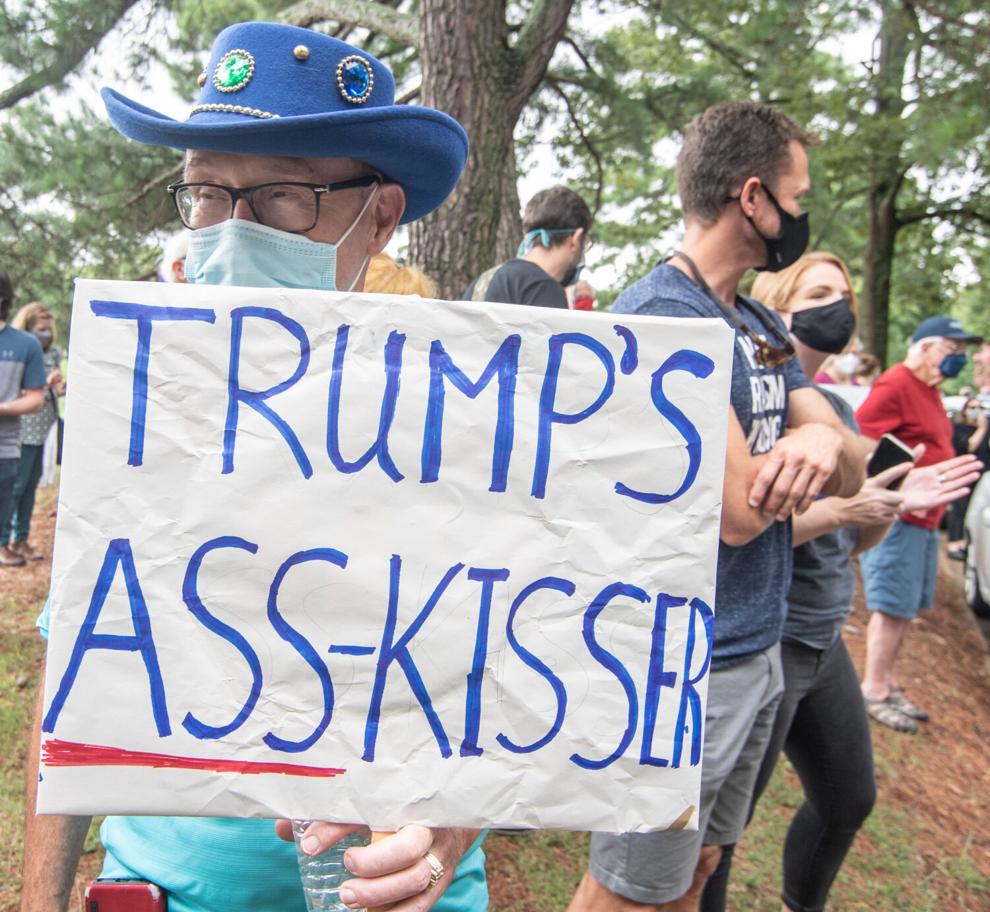 Louis DeJoy Protest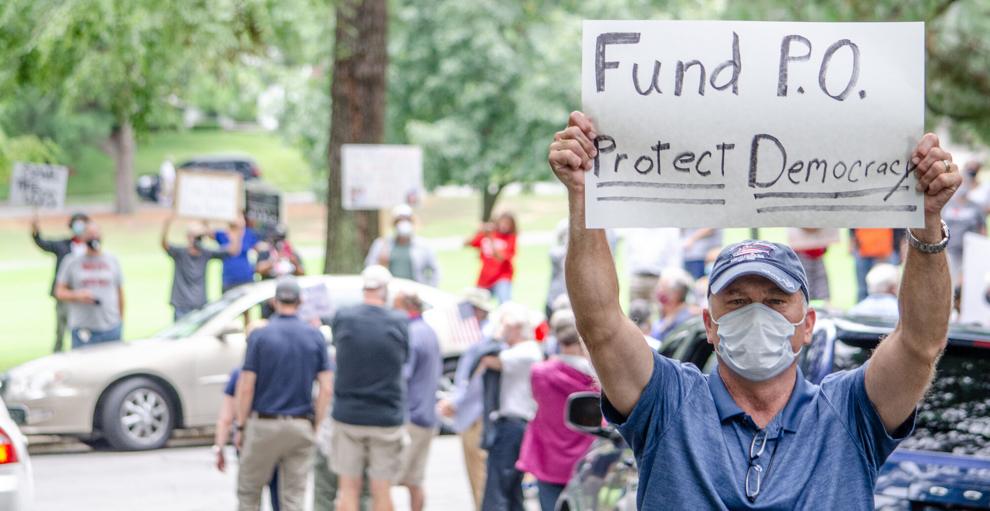 Louis DeJoy Protest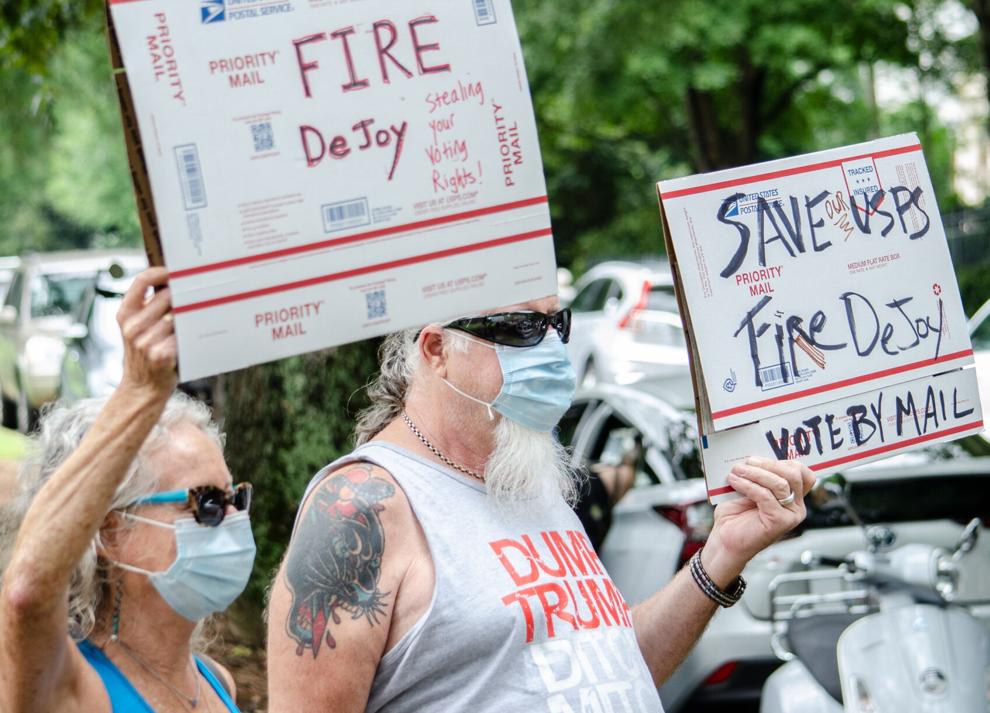 Louis DeJoy Protest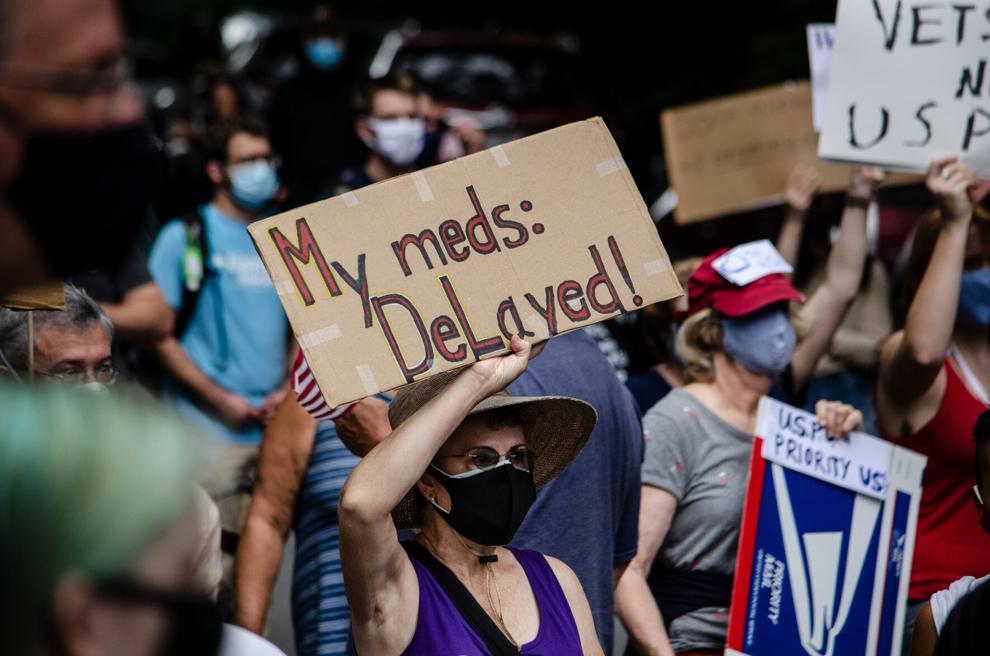 Louis DeJoy Protest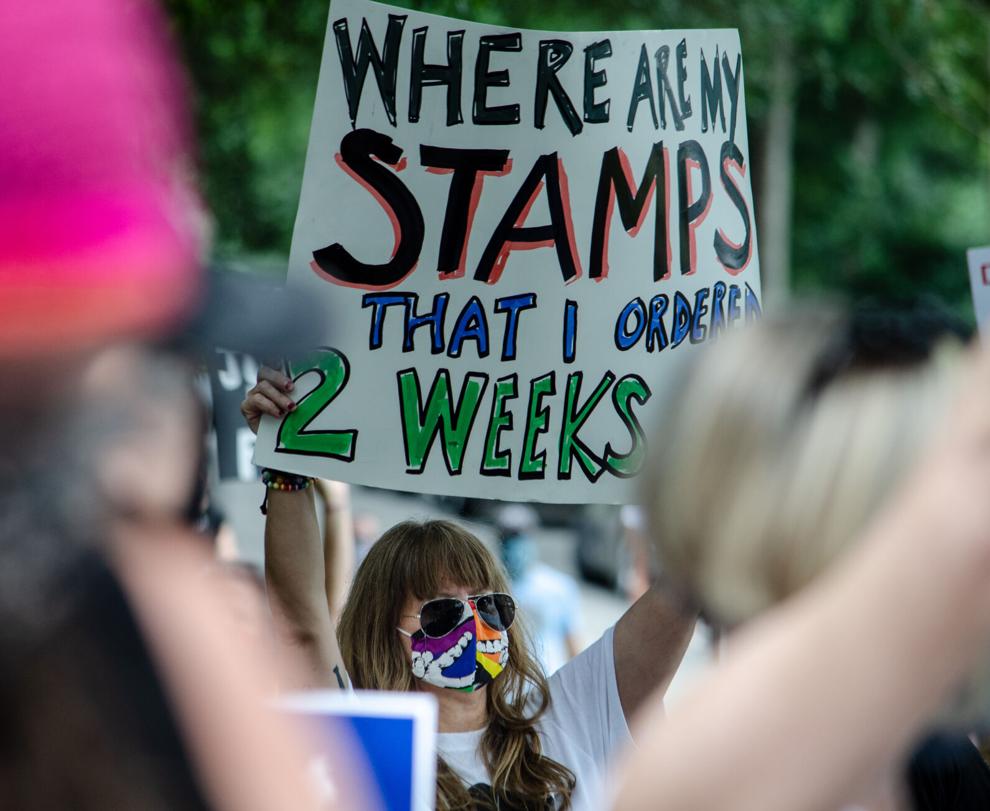 Louis DeJoy Protest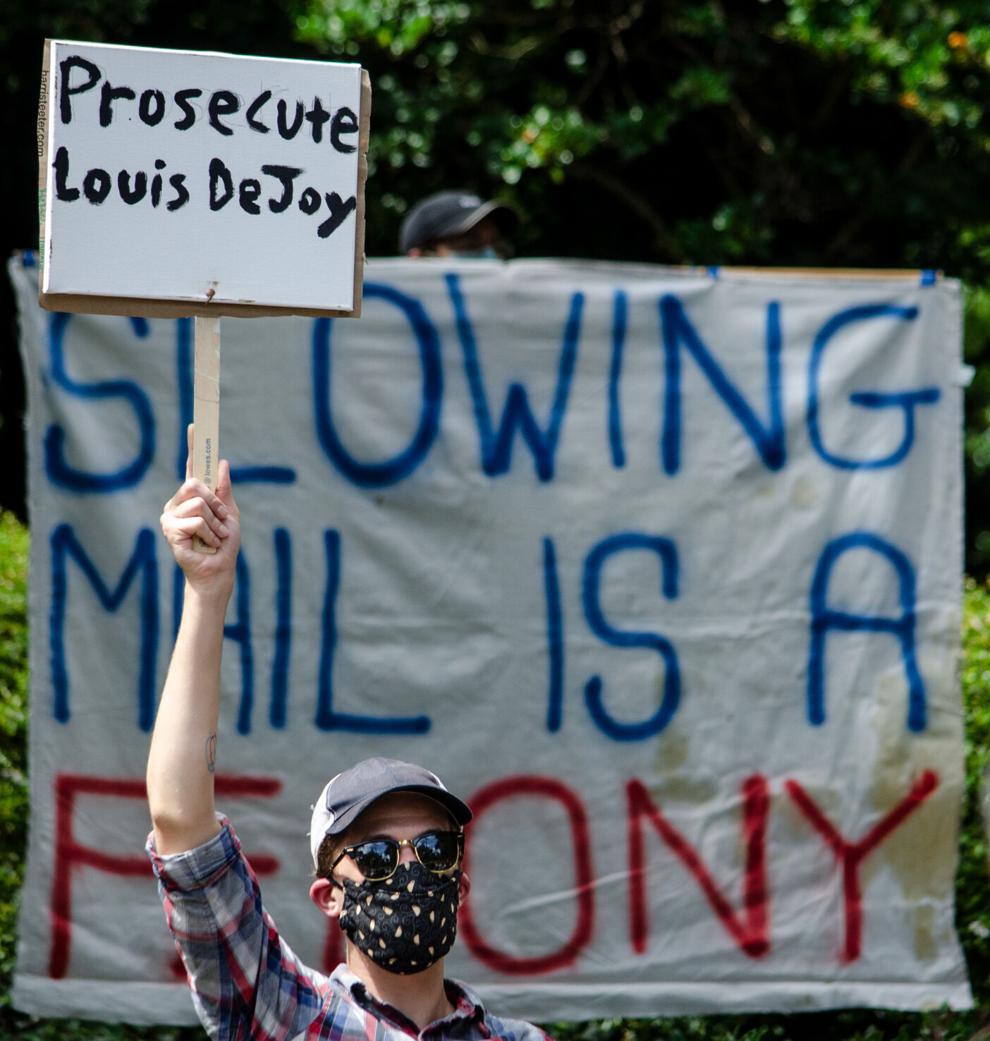 Louis DeJoy Protest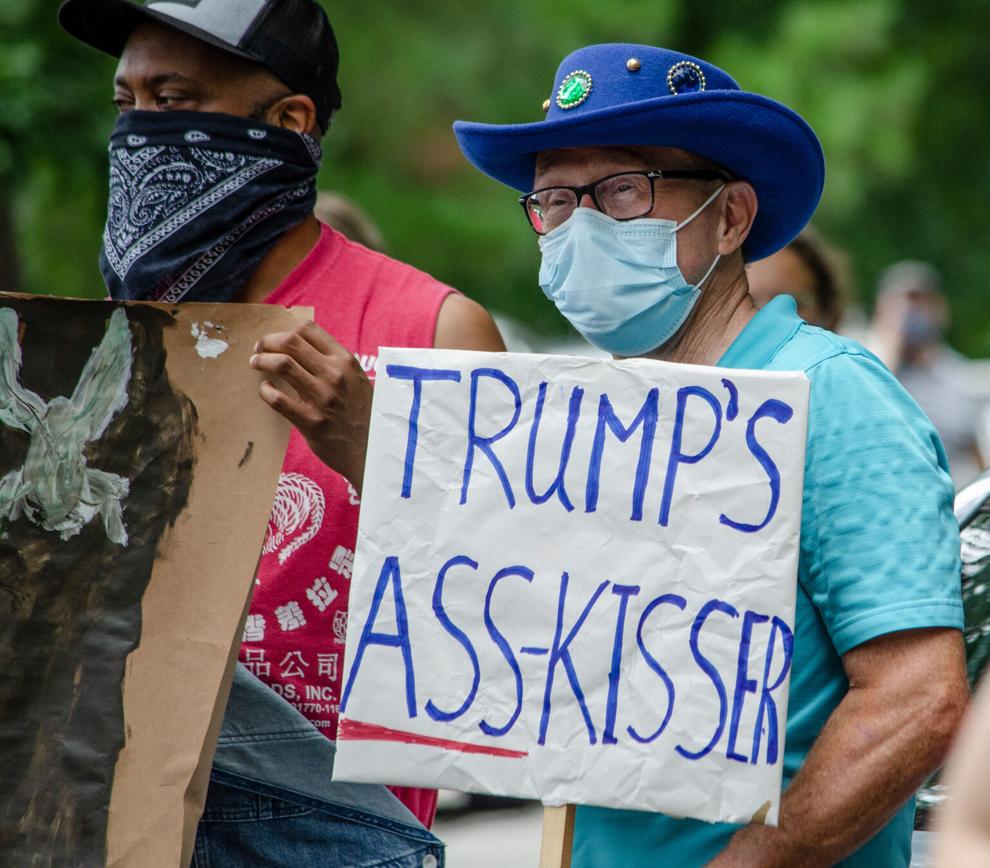 Louis DeJoy Protest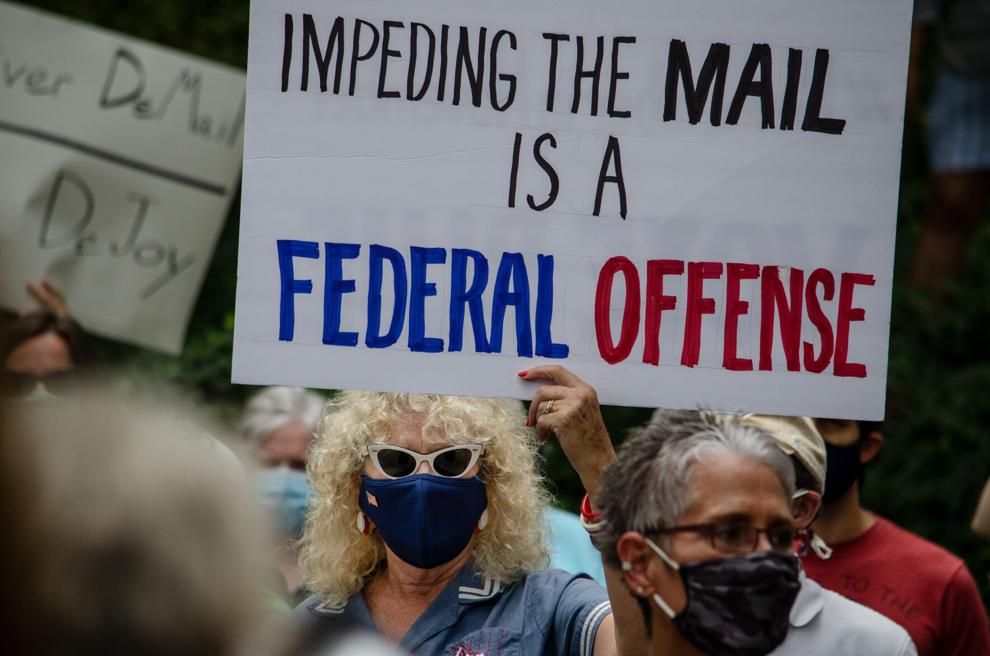 HIDE VERTICAL GALLERY ASSET TITLES
Contact Nancy McLaughlin at 336-373-7049 and follow @nmclaughlinNR on Twitter.