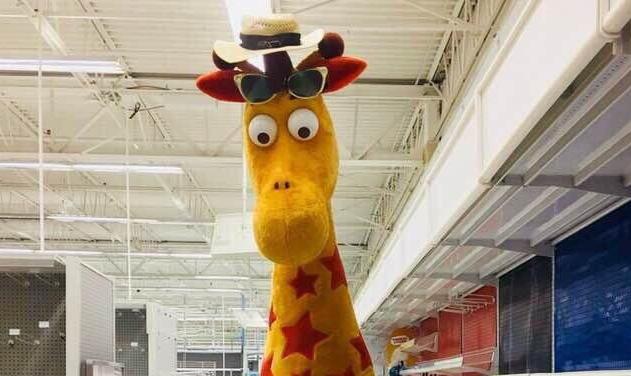 Memories of Christmas catalogs past and racing down aisles on bicycles flowed  as a photo of Geoffrey The Giraffe made the rounds on social media Wednesday night.
Rene Johnpiere is credited with the heartbreaking photo.
Geoffrey, the long-time mascot for Toys R Us, is shown in an empty store with a suitcase and dressed in vacation gear as the last of the retailer's 735 stores close in the United States by Friday.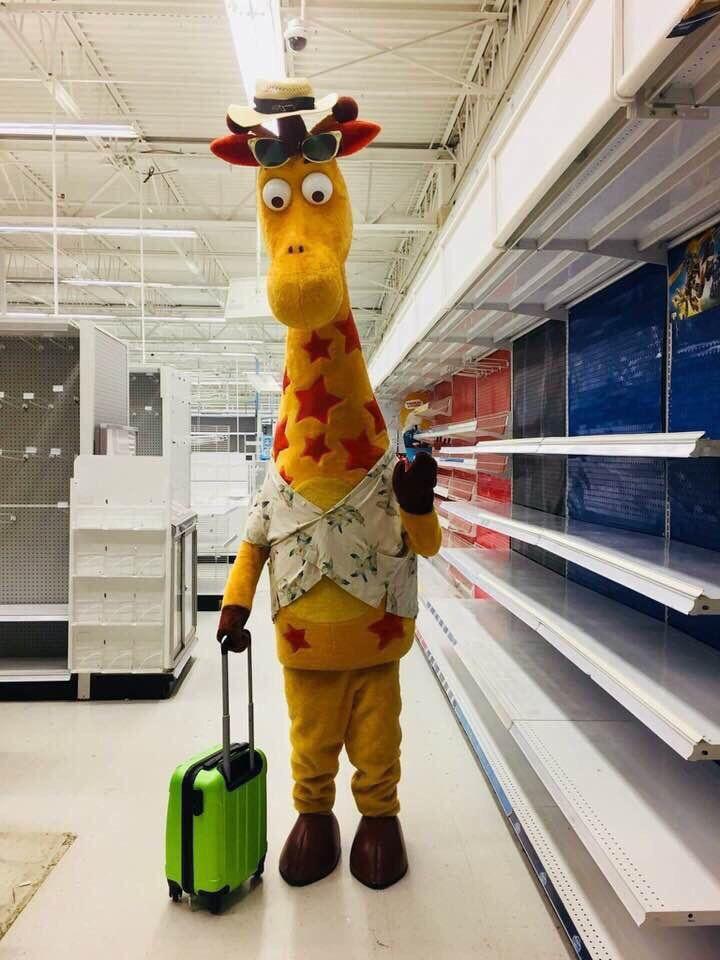 The news hit hard for children and parents of the Toys R Us era.
I legitimately just laid in bed and cried at this.

— Katie Nix (@KatieHNix) June 28, 2018
Dear Geoffrey The Giraffe,
Thank you for calling my house and wishing me a happy birthday for the early years of my life. You will be deeply missed by 90's and early 2000 babies.

— Kyle Goglia (@k_goglia) June 28, 2018
I was fine until seeing that picture of Geoffrey the Giraffe.

— (Barry) (@ProbablyBarry) June 28, 2018
is it raining outside or am i just sobbing after seeing that pic of geoffrey the giraffe with a suitcase??

— dilemma (@emmastanton_) June 28, 2018
NOW I WILL SPEND COUNTLESS NIGHTS UP WORRYING ABOUT IF GEOFFREY GIRAFFE IS OKAY

— Hunter Lynch (@hunter__lynch) June 28, 2018
Saw an image of Geoffrey the giraffe waving goodbye in an empty Toys R Us and I immediately started crying.

Rest in peace, buddy.

— Ryan Han (@TheRyanHan) June 28, 2018
.@ToysRUs is closing all its remaining stores this Friday. Gotta admit, it saddens me. In the age of online shopping, toy stores are becoming obsolete. They were magical places to visit when you were a kid. Now, kids shop online. Always liked that giraffe, too. #ToysRUs #geoffrey pic.twitter.com/SbGV3FC3cq

— Lou DiBella (@loudibella) June 28, 2018