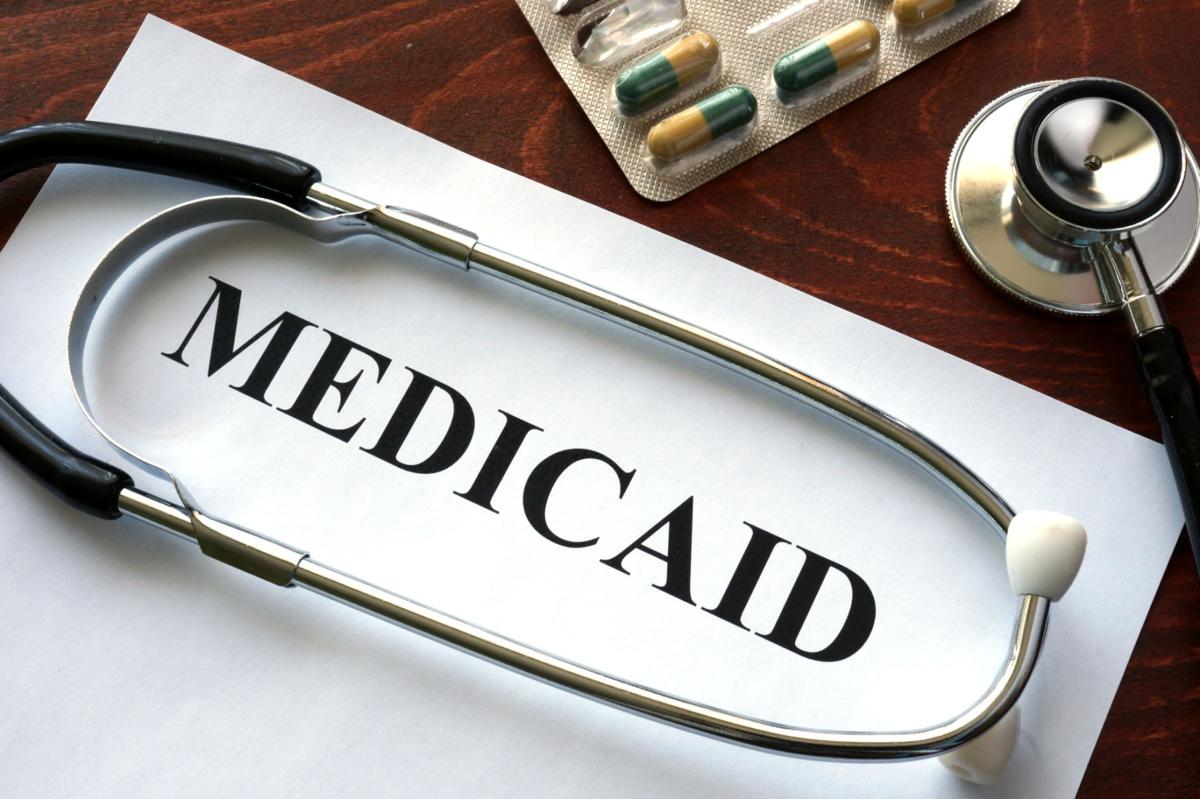 Another red state has chosen to expand Medicaid coverage via voter referendum, this time in Missouri on Tuesday.
Meanwhile, North Carolina remains one of just 12 states that has not expanded health coverage, which also includes Alabama, Florida, Georgia, Mississippi, South Carolina and Tennessee.
Medicaid currently covers 2.2 million North Carolinians, with projections of expansion adding between 450,000 and 650,000 residents.
Dr. Mandy Cohen, the state's health secretary, cited the Missouri referendum Wednesday in saying "it is time that North Carolina expands Medicaid."
Because North Carolina law does not allow for voter referendums, many health care analysts and economists say the state will expand Medicaid only through a Democratic majority in the General Assembly and re-electing Democratic Gov. Roy Cooper.
Cooper vetoed the Republican-sponsored fiscal 2019-21 state budget bill in large part because it lacked any form of Medicaid expansion and did not provide the level of public school teacher raises that he sought.
Key state Republican legislative leaders, foremost Senate leader Phil Berger, R-Rockingham, have been adamant opponents of expansion since it surfaced in 2012 as an option through the federal Affordable Care Act, also known as Obamacare.
Berger's opposition carries more weight since North Carolina citizens do not have the ability to initiate statewide ballot referendums.
Analysts said the lack of a voter referendum option for North Carolina makes Medicaid expansion a pivotal issue in the U.S. Senate and governor's races, as well as control of the General Assembly.
Republicans hold a 29-21 advantage in the Senate and 65-55 advantage in the House, but there have been at least four GOP retirements in the Senate and several in the House.
Berger said in January after red-state Kansas reached an expansion compromise between a first-term Democratic governor and Republican legislature that "there are not the votes to pass Medicaid expansion (in the N.C. Senate). That's not an ultimatum, but a factual statement that it would not pass."
Berger said in January that Senate Democrats supported Cooper's veto of the 2019-21 state budgets for political reasons.
"They are holding out in 2020 because they believe they will be in charge (of the legislature) in 2021, and that's not going to happen," Berger said.
State House Minority leader Darren Jackson, D-Wake, said Wednesday that Medicaid expansion "is a top priority for Democrats, and when we retake the legislature this November, we will act in line with public opinion and pass expansion."
Stalled expansion bills
Rep. Donny Lambeth, R-Forsyth, submitted Medicaid expansion legislation in the 2019 and 2020 sessions that had House bipartisan support even with having a controversial work requirement that has been put on hold in at least four red states by a federal judge.
The bill advanced to the House floor in September 2019 during the GOP override of Cooper's budget veto, but was withdrawn before a vote.
Berger and Republican leadership have stated their concern that the federal government could end its 90% match on additional administrative costs for expansion.
They also oppose an annual $758 million assessment that the state's hospitals and health-care systems have agreed to provide to help cover the state's 10% expense share.
However, several public-health advocates, as well as Lambeth, have said the GOP warning is unfounded.
One of the latest reports refuting the N.C. GOP leadership's criticism of expanding Medicaid is a University of Michigan report released July 15.
The analysts said the claim that states can't be relied upon to provide its 10% of additional Medicaid expansion administrative costs "may have more to do with political theater than the reality of state budgets."
"In many states, this money can come from other health care programs whose users are likely to gain new coverage as a result of Medicaid expansion," according to the report.
"The federal Families First Coronavirus Response Act (signed into law March 18) included a provision for the federal government to assume a larger share of existing Medicaid obligations in every state, freeing up state Medicaid funds for other uses — like expanding coverage."
The analysts also discounted claims that expanding Medicaid discourages individuals to work, or it doesn't make sense to add more individuals to a broken system.
"Yet a majority of people in the U.S. — Democrats, Republicans and independents alike — believe that the program is working well," according to the report.
In North Carolina, after having a combined $1.5 billion financing gap during fiscal years 2010-11 through 2012-13, the state's Medicaid program has been under budget the last seven fiscal years.
"Most Medicaid enrollees are quite happy with their coverage, reporting higher rates of satisfaction than people with private insurance," according to the report.
"Furthermore, in states that have not expanded Medicaid, a clear majority favor doing so.
"And, as noted, there is clear evidence that Medicaid coverage leads to substantial improvements in health and financial well-being."
A national study released in November by the Center on Budget and Policy Priorities found that at least 1,400 North Carolinians may have died between 2014 and 2017 because the state has not expanded Medicaid coverage.
A June 2019 report sponsored by the Kate B. Reynolds Charitable Trust and the Cone Health Foundation determined that expanding Medicaid would create more than 37,000 jobs in North Carolina, including 20,600 in the health care sector, by 2023.
It also would bring in an additional $11.7 billion in federal Medicaid funding from 2020 to 2022.
Election issue
Cal Cunningham, the Democratic challenger to U.S. Sen. Thom Tillis, has made Tillis' role in denying Medicaid expansion while N.C. House speaker a key focus on his campaign.
"Thom Tillis blocked Medicaid expansion, bragged about it and continues to defend his choice, even as hundreds of thousands have lost their health care due to COVID-19, remain out of work and stand to benefit from a measure that he blocked," Cunningham said in a campaign ad.
"If Senator Tillis cares about the health of his constituents, he should take a hint from the states adopting expansion, admit he was wrong as speaker, and incentivize North Carolina to expand Medicaid now."
Mark Hall, a public-health and law professor at Wake Forest University, said he expects the Missouri expansion vote will further entrench N.C. GOP leadership's opposition.
"When given a chance to vote on the question, voters even in conservative states have consistently supported Medicaid expansion," Hall said.
"It probably makes conservative lawmakers who oppose expansion fearful of allowing North Carolina voters to express their views on the issue."
Amendment?
While state Republican General Assembly leaders are not willing to consider passing a law to allow voter referendums, they don't have the same qualms about amending the state Constitution to achieve their legislative goals.
In the 2018 general election, the Republican super-majority passed bills that placed six constitutional amendments on the ballot.
Four of the six constitutional amendment issues were controversial in scope, foremost in how judicial vacancies are filled by the governor, and the composition of the state Board of Elections.
The bipartisan opposition from former Democrat governors Jim Hunt, Mike Easley and Beverly Perdue and former Republicans Jim Martin and Pat McCrory played a pivotal role in the resounding defeat of the judicial vacancy (67% to 33%) and Board of Elections and Ethics Enforcement (61% to 39%) amendments.
Republican legislative leadership at that time had attempted three times since 2017 to change the board's makeup, only to have a judge reject the legislation.
However, a constitutional amendment did pass that would have tightened the state's voter ID laws, as well as set an income tax cap of 7%, and preserving the right to hunt and fish.
In February 2020, a three-judge state Court of Appeals panel unanimously ruled against the new voter ID law, saying it seems flawed by "discriminatory intent."
With the state and federal preliminary injunctions in place, chances are dwindling that the voter ID requirement will be carried out in 2020.
"Under Democrats and Republicans, voters typically have seen votes only on constitutional amendments," said Mitch Kokai, senior analyst for Libertarian think tank John Locke Foundation. "... That history predates current Republican legislative leadership by decades.
"In fact, one of the most articulate defenders of the practice was Sam Ervin, who wrote about the issue in 1954 for the N.C. Supreme Court," Kokai said. "That was two decades before he won fame as the Democratic U.S. senator who helped bring down Richard Nixon's presidency."
Be the first to know
Get local news delivered to your inbox!