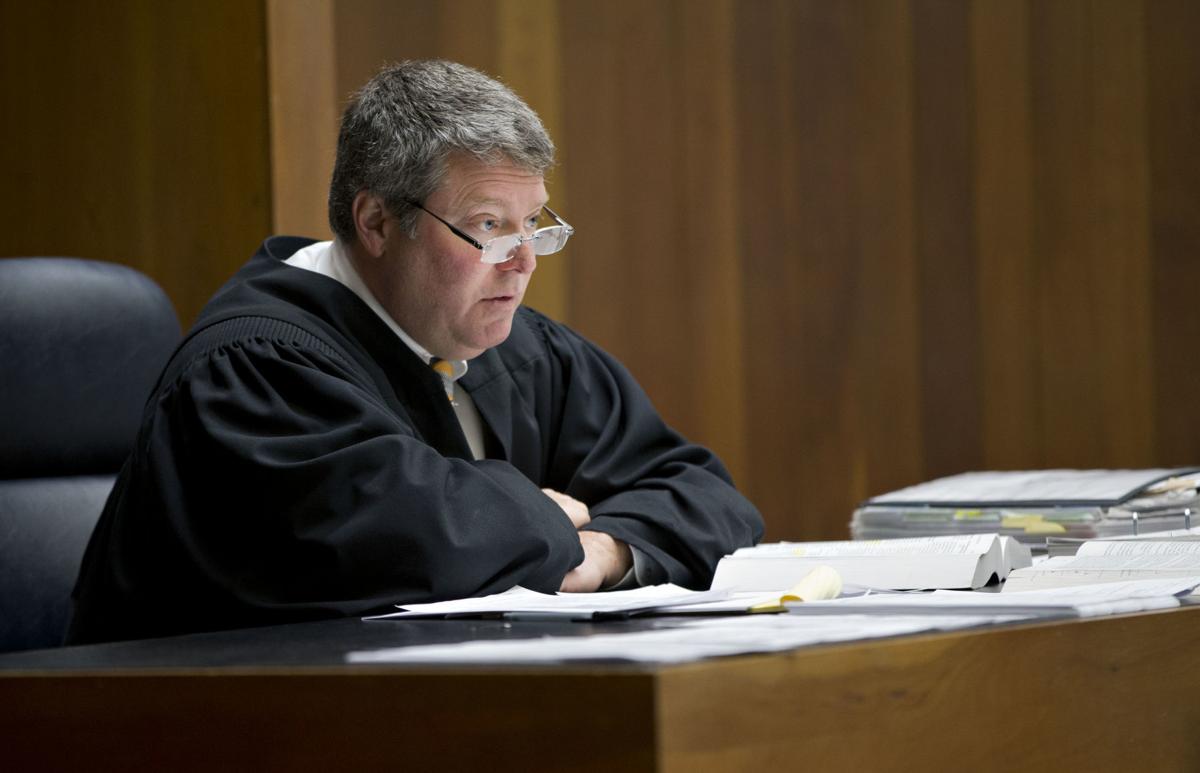 GREENSBORO — When Chief District Court Judge Tom Jarrell died of a heroin and fentanyl overdose in August, police also found what was initially believed to be cocaine in his bathroom. It wasn't — it was actually more heroin. (Information has been corrected to fix an error. See correction at end of story.)
The report, released Monday by the N.C. Office of the Chief Medical Examiner, is the state's investigative findings — not to be confused with Jarrell's autopsy that came out over a week ago. The details are derived from what police find during the course of their investigation.
According to the report, the drugs that killed the 56-year-old Jarrell in his High Point home on Aug. 3 — a Saturday — didn't include cocaine. Traces of it, however, were thought to have been found on a piece of paper in a bathroom along with a pocketknife that had a powdery residue. In fact, both contained heroin.
Jarrell was last seen alive by High Point police officers around 7:30 p.m., ostensibly for some court-related issue.
When Jarrell's wife, Cindy, tried to call him at 11:30 p.m., he didn't answer.
Out of town, she called a neighbor the next evening to check on Jarrell. The neighbor found Jarrell dead in his upstairs bedroom.
The medical examiner wrote that he found Jarrell lying on his right side in a semi-fetal position. A pair of scissors were in his right hand. On the bed, there was some clothing with their tags removed.
There were no obvious signs of foul play, the report stated.
The medical examiner noted in the report that Jarrell's wife told police her husband was taking new medications for atrial fibrillation — an irregular heartbeat. Beyond that, Jarrell had no prior record of substance abuse, police said.
Before Jarrell's body was sent to a local morgue, police searched his body. They removed a watch and wedding ring to leave at the home. When they checked a pocket, a plastic bag containing a powdery substance was found.
That substance later tested positive for heroin.
Correction: High Point police conducted a field test on the residue found on the piece of paper in Jarrell's bathroom. Chief Kenneth Shultz said Monday night his officers believed the test came back positive for cocaine. However, when the test was conducted in a laboratory setting, the State Bureau of Investigation said the residue was actually heroin. The N.C. Office of the Chief Medical Examiner used High Point police's initial findings in a report released earlier Monday.
Contact Danielle Battaglia at 336-373-4476 and follow @dbattagliaNR on Twitter.​