GREENSBORO — A new statue unveiled Tuesday honors a civil rights activist who brought monumental social change to his city.
Guilford County, in partnership with The Joseph M. Bryan Foundation, dedicated the bronze statue of the late Dr. George Simkins Jr. on the lawn of the Old Guilford County Courthouse.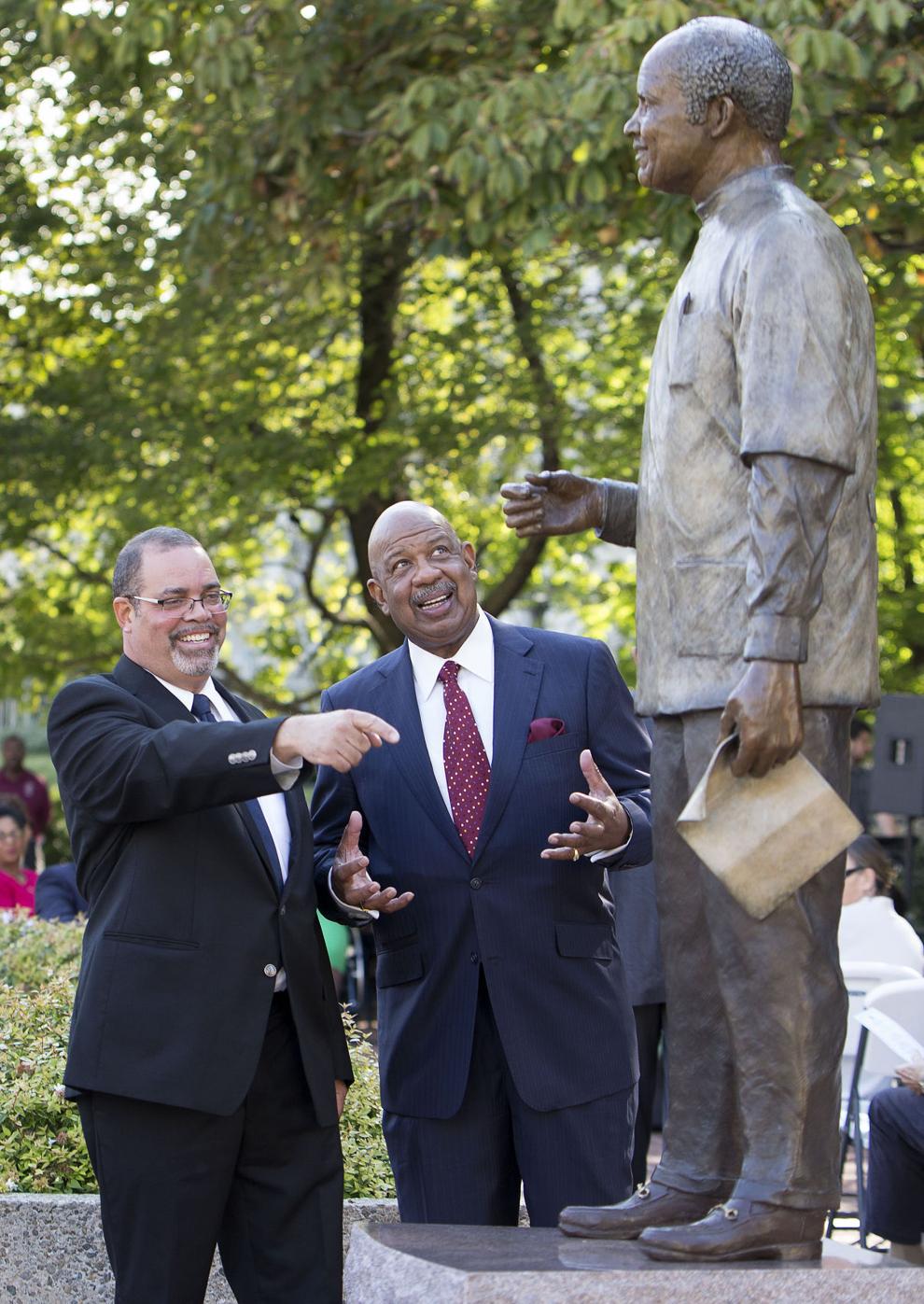 Simkins family members, local dignitaries and the statue's sculptor Maria J. Kirby-Smith were among the large crowd attending the ceremony in the county's Bicentennial Gardens at West Market and Eugene streets.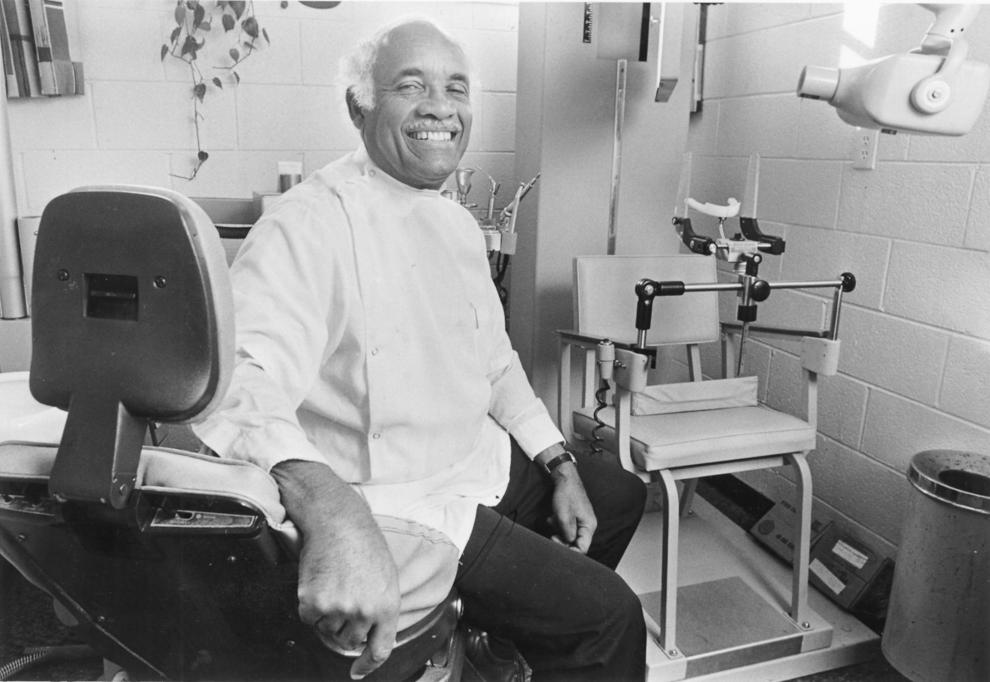 Simkins, who died in 2001 at age 77, was a dentist and prominent community leader who served for 25 years as president of the Greensboro branch of the NAACP.
He won several significant lawsuits during the 1950s, resulting in the desegregation of local hospitals, schools, golf courses and tennis courts.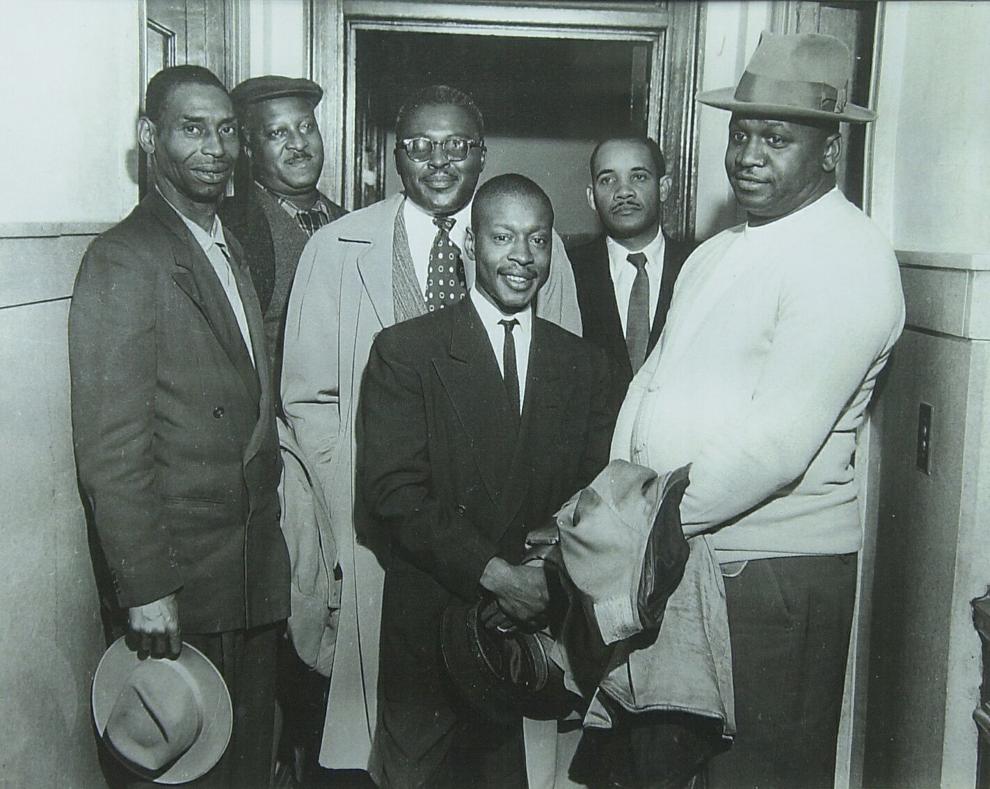 Most noteworthy was a suit begun in the early 1960s that accomplished the desegregation of health care systems throughout the United States. Simkins successfully used the courts and local referenda to end discrimination in public housing, banking and city services.
He forced a change in the method of electing Greensboro City Council to a district system.
"When George saw something that he thought was wrong, especially discrimination on the basis of race, he didn't just talk about it, he acted," Shirley Frye, Bryan Foundation board chairwoman, told the crowd.
Jeff Phillips, chairman of the county Board of Commissioners, thanked the Bryan Foundation and its president, Jim Melvin.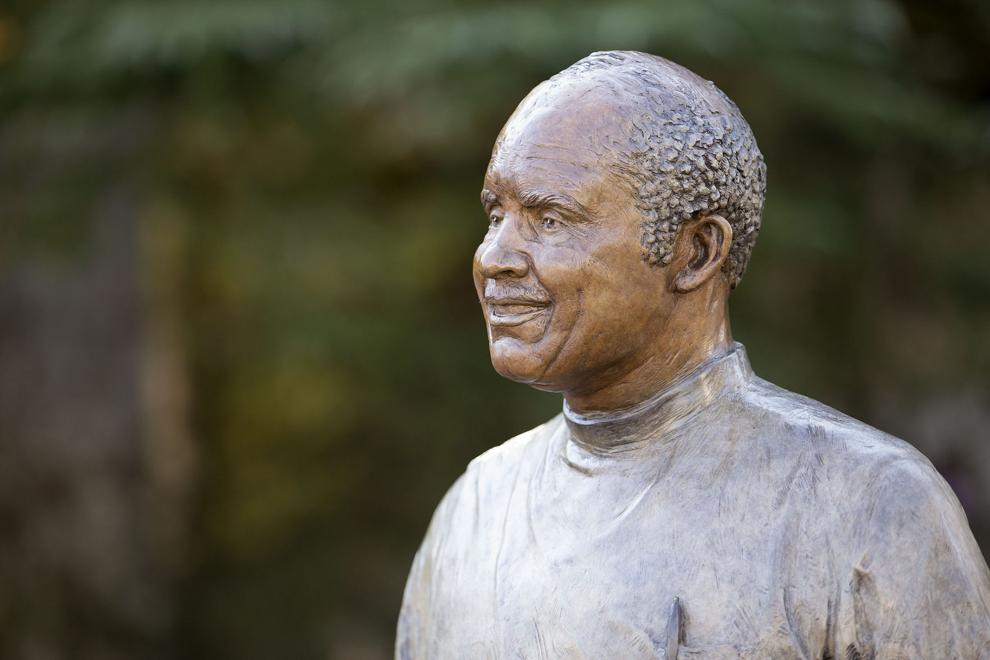 "It is an honor for the Guilford County Board of Commissioners to have the opportunity to dedicate a memorial statue of Dr. Simkins at such a prominent location on the Old Courthouse grounds," Phillips said in a news release.
In 1998, when Simkins received the Brotherhood Award from the Greensboro Chapter of the National Conference for Community and Justice, he told of how he grew up during the Jim Crow era, knowing he had to sit in the balcony of theaters and at the back of the bus when empty seats were up front.
"I knew where I was supposed to live and work, but deep down I rejected it and vowed then and there that such exclusionary tactics would be gone for good,'' Simkins said that night.
Simkins went on to thank the many black people who walked alongside him on the journey for equal rights and the many white people who "risked their own good names'' trying to open doors.
"For many years I was despised,'' he added. "Today, my dear God, I am being honored for those same efforts."
Contact Dawn DeCwikiel-Kane at (336) 373-5204 and follow @dawndkaneNR on Twitter.