As warnings about the new coronavirus crashed into the Triad last week, perhaps nowhere were the waves of fear — and in some cases greed — more broadly felt than in grocery store aisles.
Panic-stricken consumers, profiteers, weekly shoppers and neighborhood store owners funneled through the doors, many searching in vain for hand sanitizer, antibacterial wipes, bleach and toilet paper. Paper towels, bread and meat also disappeared from shelves as anxiety about the future took hold.
Cashiers, stockers, meat-cutters and managers suddenly found themselves in the unlikely role of emergency responders.
"Grocery workers who are considered generally not 'career people' are suddenly considered among the most important people in the community," Deep Roots general manager Nicole Villano said on Friday.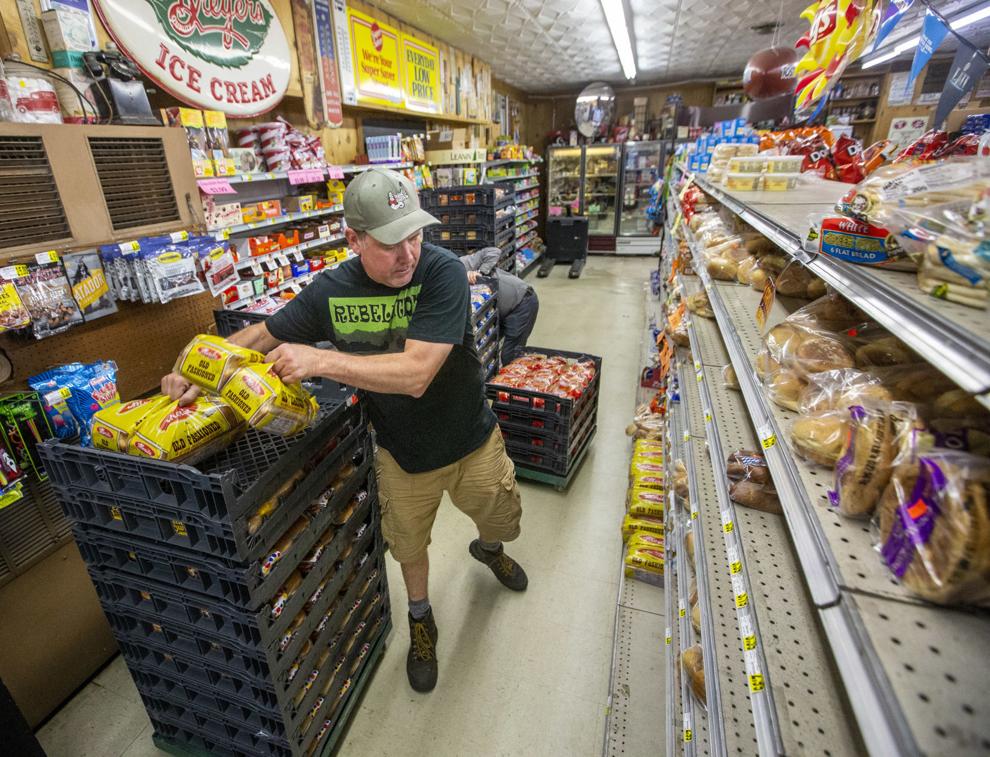 Getting supplies
Behind the scenes, stores large and small began laying new supply lines to supply the hordes.
"We will continue working with our large supply network in the most efficient way possible to get product to stores to help serve our neighbors," said Food Lion spokeswoman Emma Inman, noting it is "an unprecedented time of demand."
At the Bi-Rite in Stokesdale, owner David Wrenn and his son, Matt, were looking for new suppliers while contending with rising prices on some items on their existing contracts.
"I've gotten three emails from different supplies this week that originally the prices they stated … that I've ordered, that they wouldn't be upheld," Matt Wrenn said.
"One business we've been buying from for over 30 years … they've got some of the best pork products we've been using, they're closing their doors," Matt Wrenn said Thursday. "The two owners are retiring on Monday. They've got one order of pork coming tomorrow that they're going to give us a shot on Monday for Tuesday, and then they said they're going to retire."
One bright spot, if you can call it that, is that the state-issued orders to close restaurant dining rooms has their suppliers seeking new customers. And grocery stores are lining up to buy.
Among them is Fresh Market.
"We are … reaching out to foodservice distributors as a potential secondary supply chain source for high demand items," Meghan Flynn, spokeswoman for the Greensboro-based company, said in an email. "Many of the establishments they service cannot operate as they normally would due to the limit on large gatherings and/or dining in."
Employees
All of the stores contacted last week said they are instructing their employees not only on how to keep the stores sanitized, but also to be mindful of their own health and not to come in if they are ill.
"We're really stressing to our staff to take their days off and to rest and to hydrate and to not come into work at all if they're sick," Villano said of the Deep Roots cooperative, which has a store on North Eugene Street in Greensboro.
Fresh Market has "enacted an emergency pay policy to help those who have been pulled from work due to a mandatory quarantine," Flynn said.
Grocery stores also said they will be hiring people who are temporarily out of work or moved home from school because of the new coronavirus.
"We would love for anyone in the hospitality industry who may be temporarily displaced to consider joining our team," Flynn said.
"I've just hired about 10 more this week," Matt Wrenn of Bi-Rite said.
"We've got a lot of our summer help coming in, with college campuses closed, and that's been a really big help," David Wrenn said.
His store plans to close on Sunday to perform a more thorough cleaning. "It's hard to keep up with," he said.
As added enticement, some chains are increasing pay temporarily to keep their stores staffed. Aldi recently posted on Facebook that it is temporarily increasing wages by $2 for all its hourly store and warehouse workers, including new and temporary hires.
And while some customers may be impatient with employees, others have expressed gratitude to them.
"Being kind is extremely important," Villano said. "Everybody has their own stress right now ... and it's really helpful to us to rejuvenate our spirits."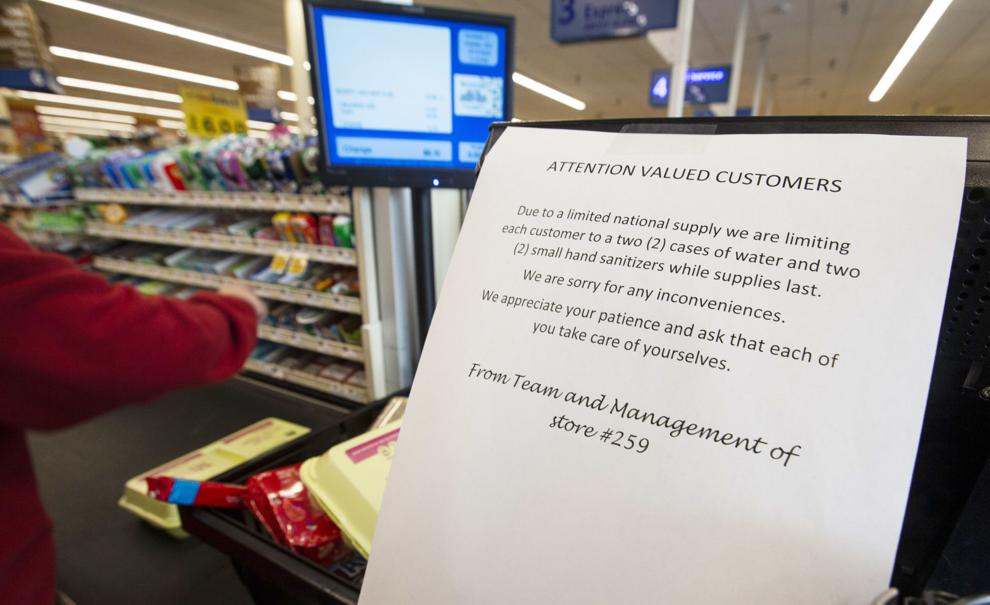 Foot traffic
Other closures, such as the one at UNCG — which is following state orders mandating most on-campus students leave — has neighboring store owners questioning how it will impact them.
Shilpa Shah has owned College Mart at the corner of Walker Avenue and Tate Street for 30 years.
"I always sell a lot of groceries," she said Thursday. But with the restrictions at UNCG and at nearby restaurants, "there's less people on the street and the business gets slower."
She is still seeing some regular customers, including the construction workers across the street building UNCG's new Nursing and Instruction Building, as well as UNCG maintenance workers.
She says the media is hyping the situation.
"The media are putting too many things in people's mind, which I don't appreciate," Shah said. "People are too panicky."
Over in Stokesdale, the Bi-Rite has seen traffic increase five-fold at its three-register, 7,500-square-foot store. New customers are traveling from more urban areas, looking for hard-to-find items.
"We see a lot of new faces all the time," owner David Wrenn said.
"I've had five extra meat-cutters that don't normally work here (come in)," his son, Matt Wrenn added. But that additional work adds to the cost — the store is now receiving "bulk chicken" that must be processed and packaged for customers.
New hours, new processes
What customers can expect moving forward is hard to determine. But some trends are clear.
More stores are reserving certain times and days for people who are seniors and/or at special risk of contracting COVID-19, the illness caused by this new coronavirus strain. Some, like Whole Foods at Friendly Center, are checking IDs to verify the customer's age during these times.
Sixty-year-old Lynn Wells was there at 6:45 a.m. Thursday, when the store was limiting entrance from 7-8 a.m. to people 60 and older.
"I've never been so happy to be in this age group," she said. "It was wonderful, everything was stocked for the most part." A personal chef, Wells said she also was shopping for two couples who have immunity health issues.
"Monday I had to go to three grocery stores to get simple things, like whole-wheat pasta, beans, things like that," she said. "When you see it with your own eyes, it's real startling."
Another customer, 83-year-old Merrill Miller of Greensboro, said it wasn't crowded, but he was disappointed that there was nothing out at the salad bar.
"There's no food out there," he said. "I'm used to coming here every day and eating."
And Miller didn't think the selection was enough for him to get up earlier than his usual time.
"For me, I think I'll come in the normal hour I come in and shop," he said.
Stores also are shortening their hours, to give their staff time to sanitize and restock depleted shelves. Most advise customers to check their individual websites or call the store to get the latest changes.
Villano of Deep Roots said she's particularly concerned about that store's bulk item dispensers and the store is rethinking how to handle bulk sales.
"We're noticing people are not being as cautious as we want them to be," she said. "We may just have people order it and bag it up for them. It's a heavily touched area."
And most stores are limiting the number of items — those in high demand — that people can buy. For example, Food Lion is limiting such items as paper towels, liquid soap and household cleaners to two per customer, Inman said.
Costco was limiting the number of customers inside the store at any one time on Friday, to lessen the crowds and allow more social distancing.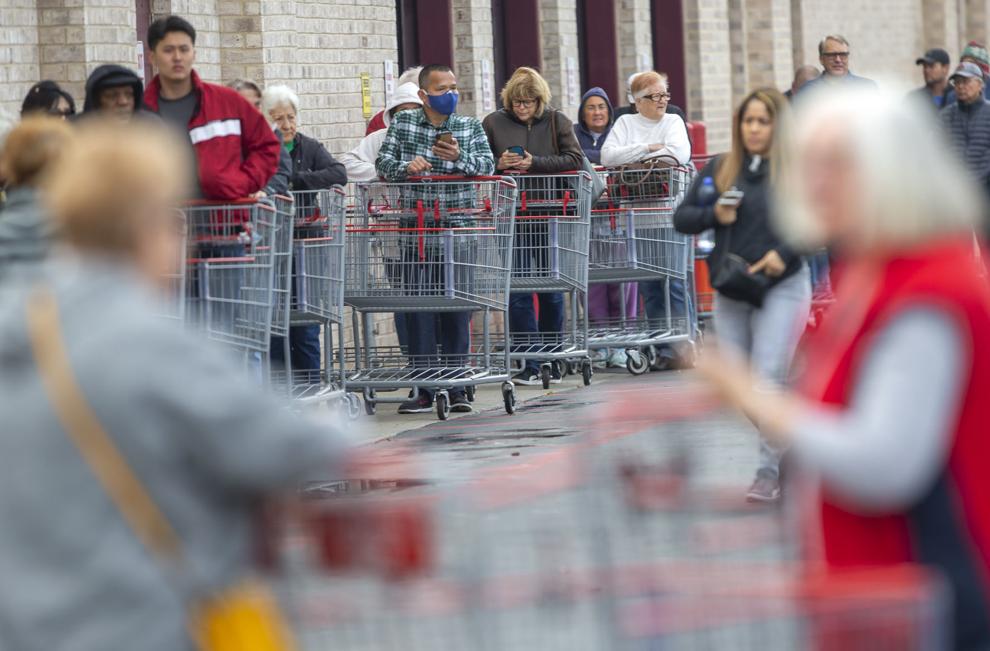 Delivery and pickup services
Nearly all of the groceries also are asking customers to order online for pickup or delivery.
"We are seeing an increase in traffic for our online shopping and delivery," Fresh Market's Flynn said in an email Wednesday. "The number of guests ordering online for the first time is up over 60% compared to last week."
Because of the surge, however, customers may experience delays, as well as a higher number of out-of-stock items than usual, she added.
Smaller stores are ramping up these services as well.
"I'm creating a volunteer-based program to shop for people who are more vulnerable and that won't be a cost to the customer," said Villano of Deep Roots, who sent an e-newsletter seeking volunteers. "I have 16 volunteers already right out of the gate."
She's also putting together plans for volunteer-based delivery to people who are homebound.
"I'm going to set it up so you won't have to be internet savvy to get your grocery lists," she said. She plans to offer an "old-fashioned grocery list" that will be available online, by email or in the store. People interested in volunteering for these services can contact her at gm@deeprootsmarket.com.
At Bi-Rite, the Wrenns are planning to deliver as well.
"We've got a van set up to possibly do deliveries for seniors, maybe have a minimum order and we'll deliver for free within 5 miles," Matt Wren said. He's also working with Mercato, a grocery delivery service. "But it's not up and going yet, we're probably about a month out from (those plans) being completed.
Helping others
Still, the past week has been trying for consumers.
"I've been looking for bread for over a week," said Robert Woods of Madison. "By the time I get off of work, it's gone."
The 40 year old, who has a family of three, said people who are buying in bulk are being selfish.
"A lot of people don't get their checks till end of the month, a lot of elderly people," he said. "And there's nothing left for them to get."
Grocery store owners echo his concerns.
"It is not necessary to stockpile items, since we are continuously replenishing our stores with fresh food and pantry staples," said Flynn of Fresh Market. "It is a time for the entire community to band together and support one another."
David Wrenn, who has an "I support my local Meals On Wheels program" sign on his door asking for $1 donations, agrees.
"I just want to stress if somebody could help the elderly, ... or people who have lung problems or physical disabilities, ... if they could go get something for them, that's gonna be so much easier on us and them."
"We really just want especially the vulnerable people to have enough to last them for a while," she said.
Photos: Grocery in Stokesdale busy serving its customers
Groceries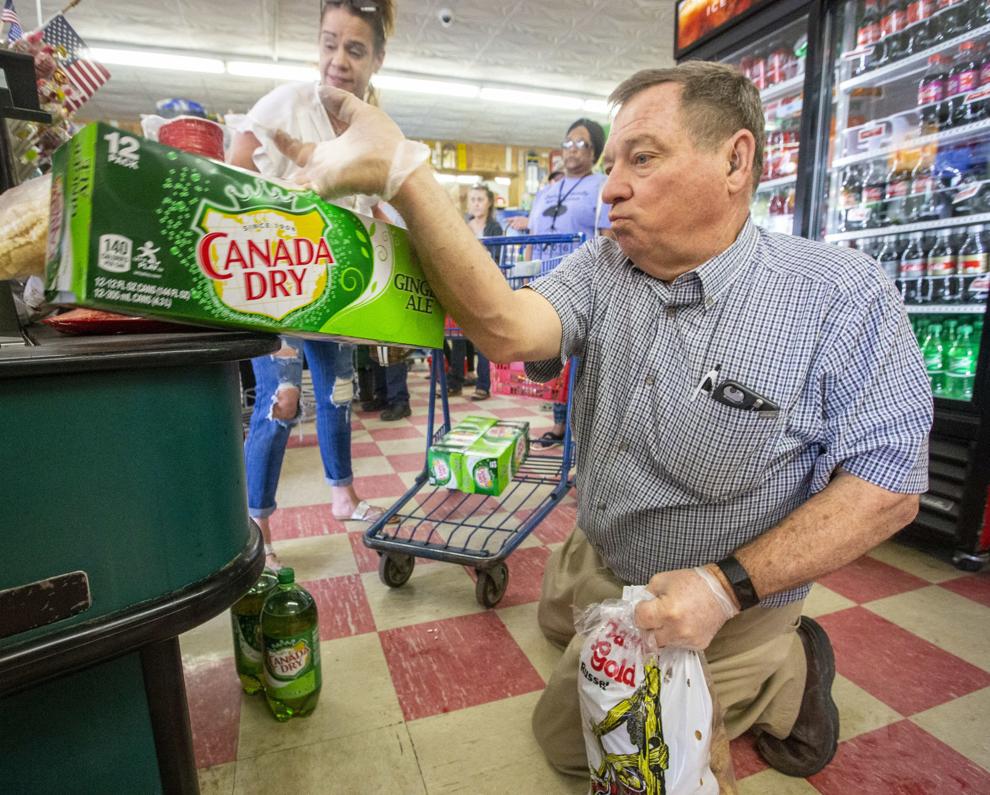 Groceries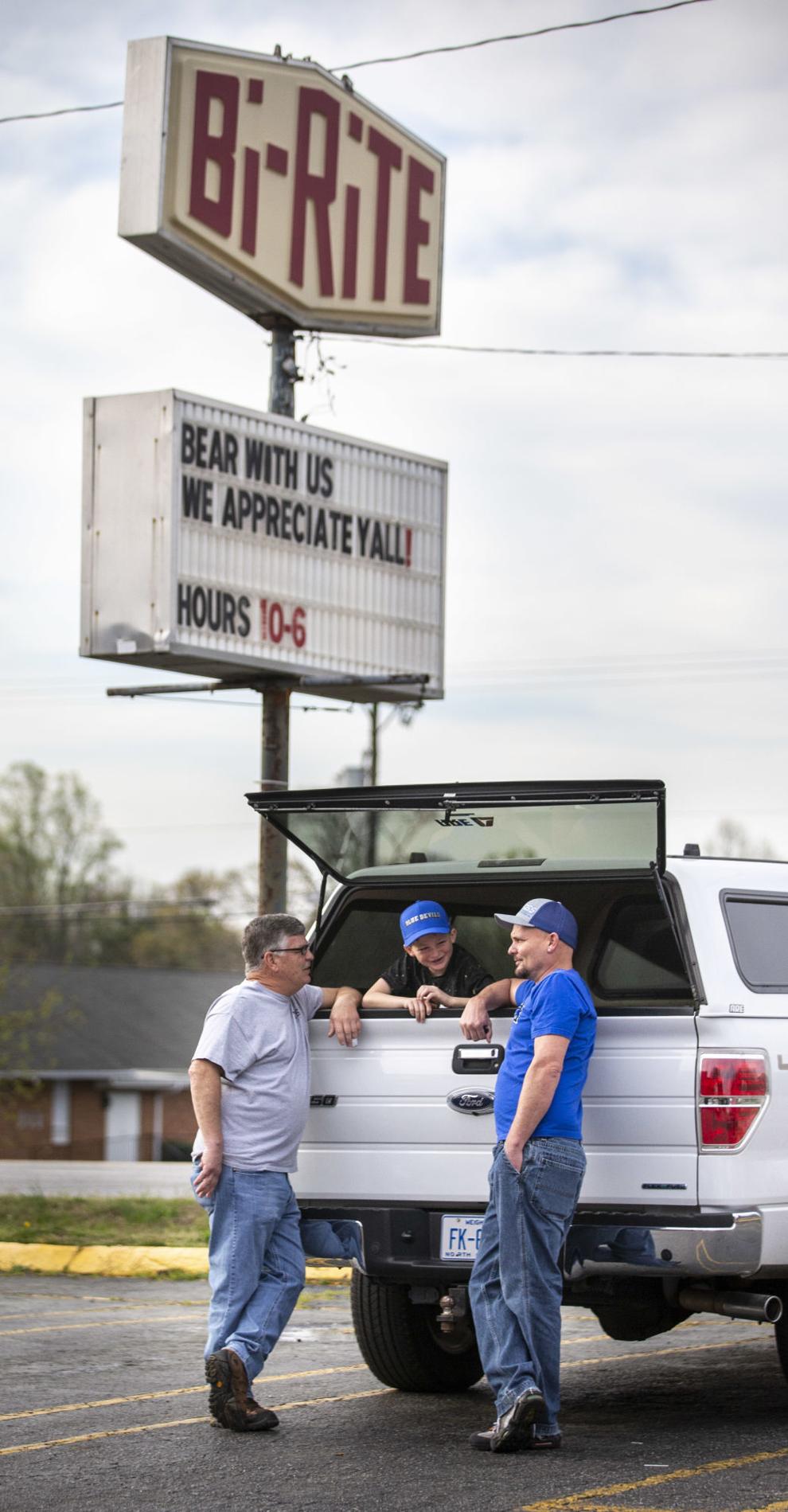 Groceries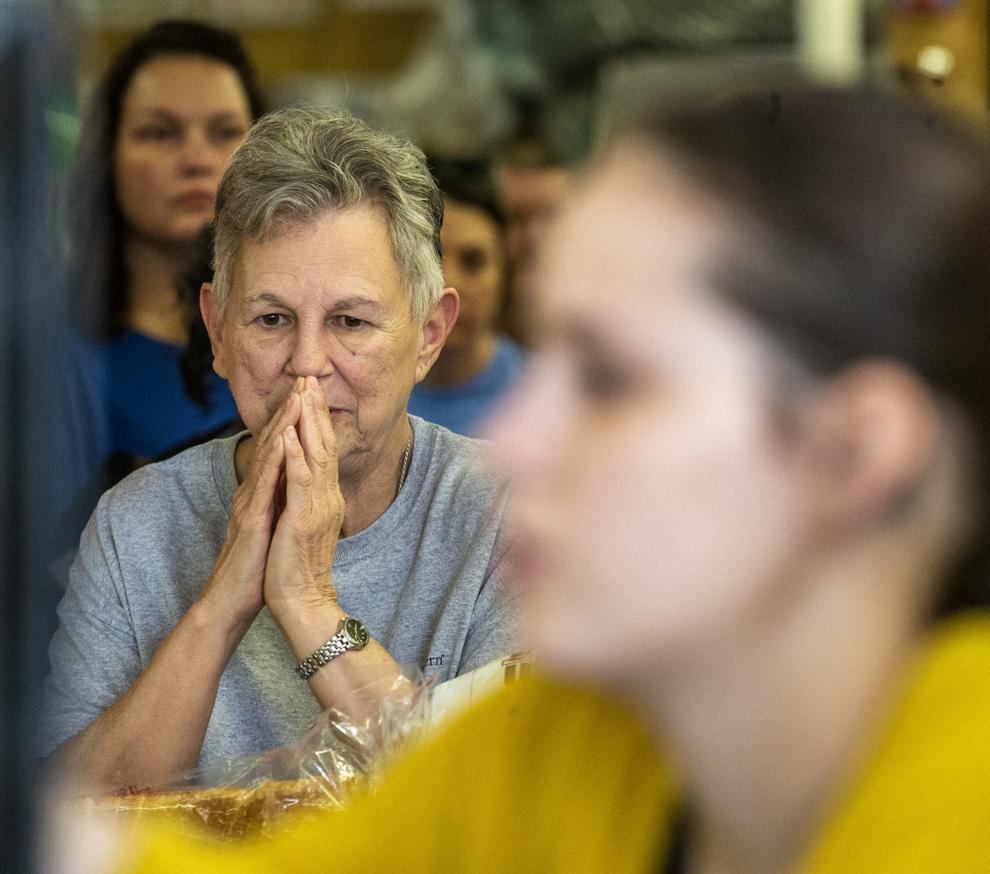 Groceries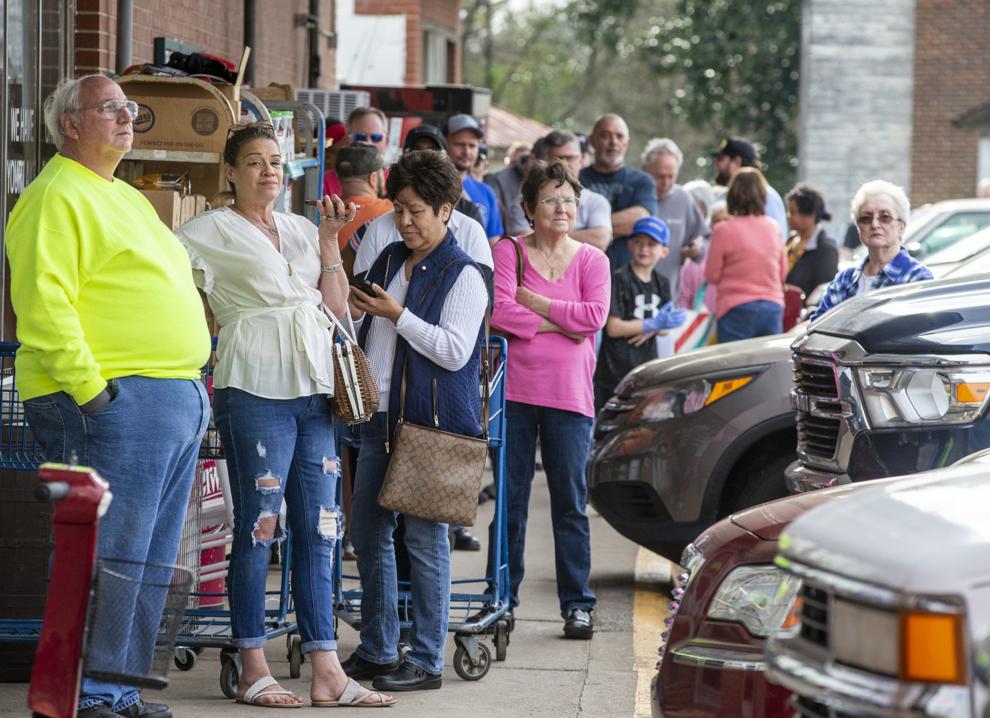 Groceries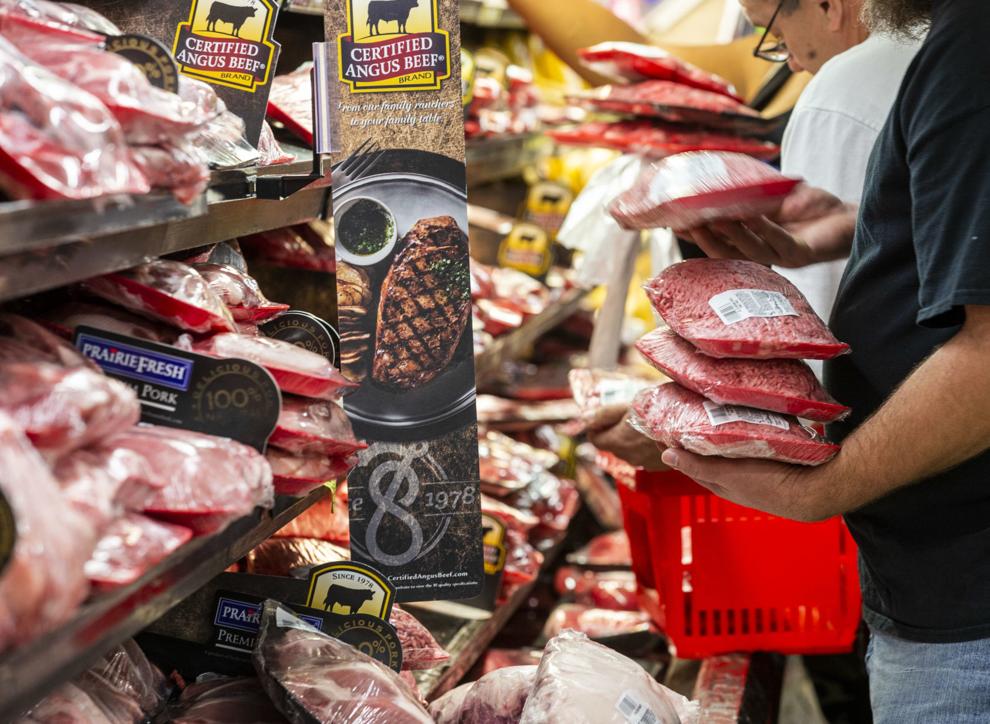 Groceries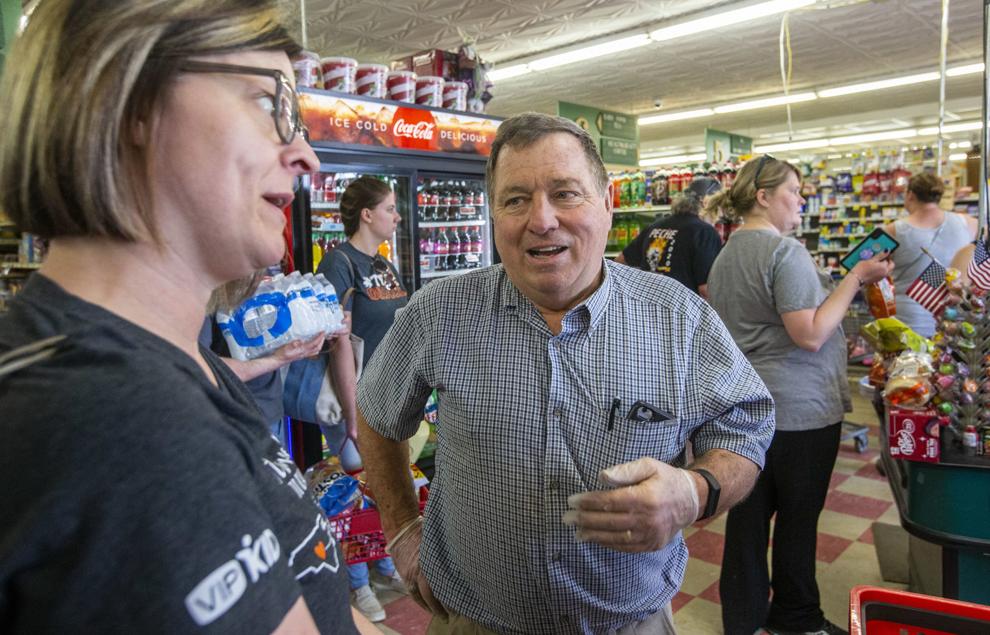 Groceries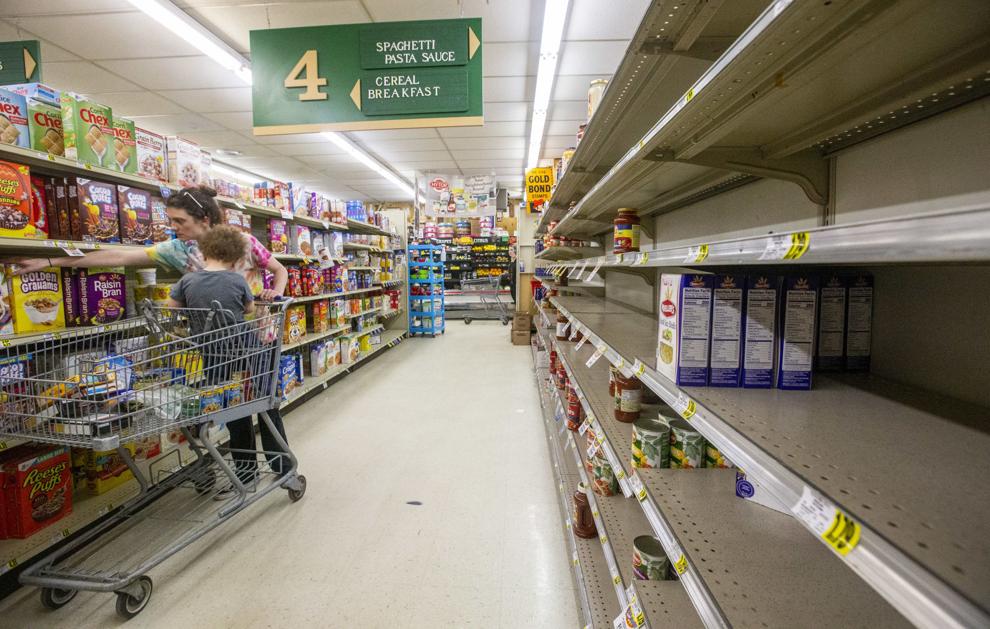 Groceries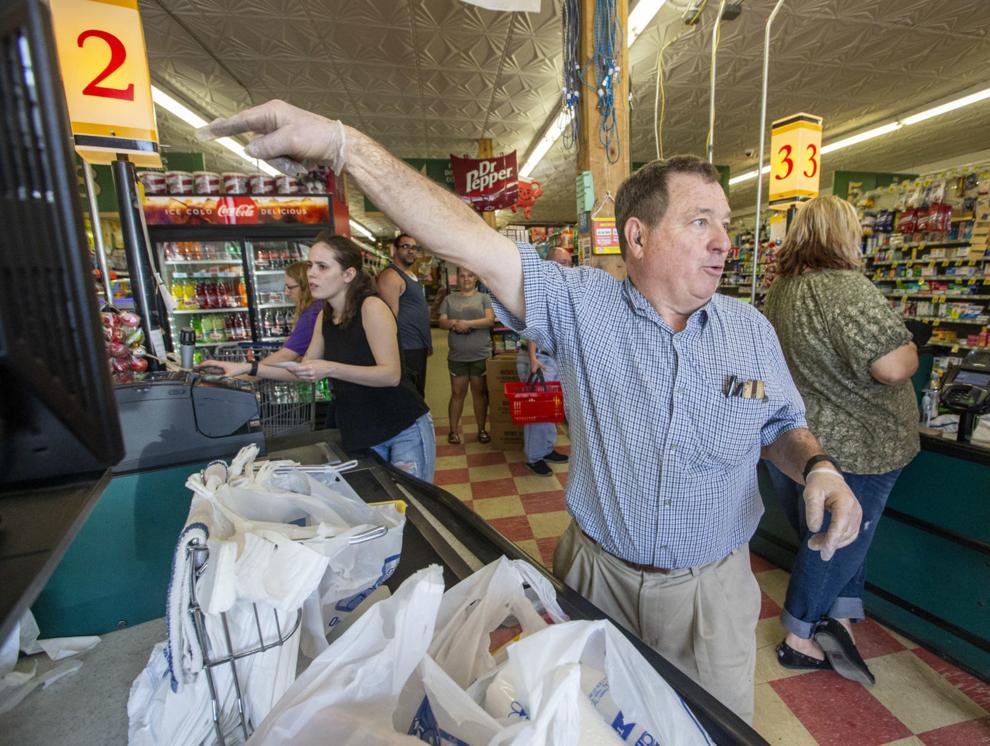 Groceries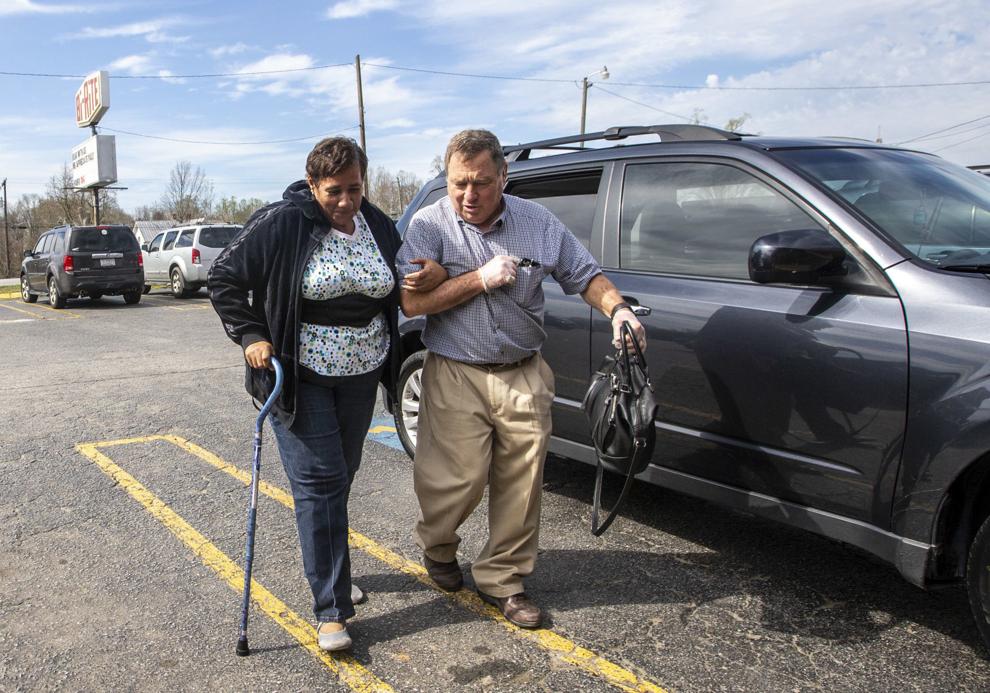 Groceries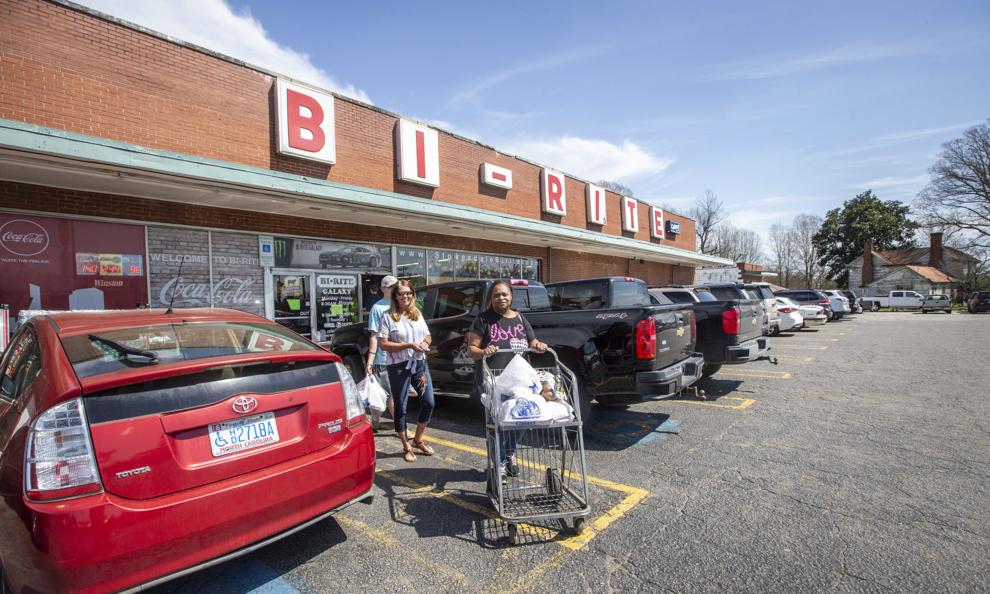 Groceries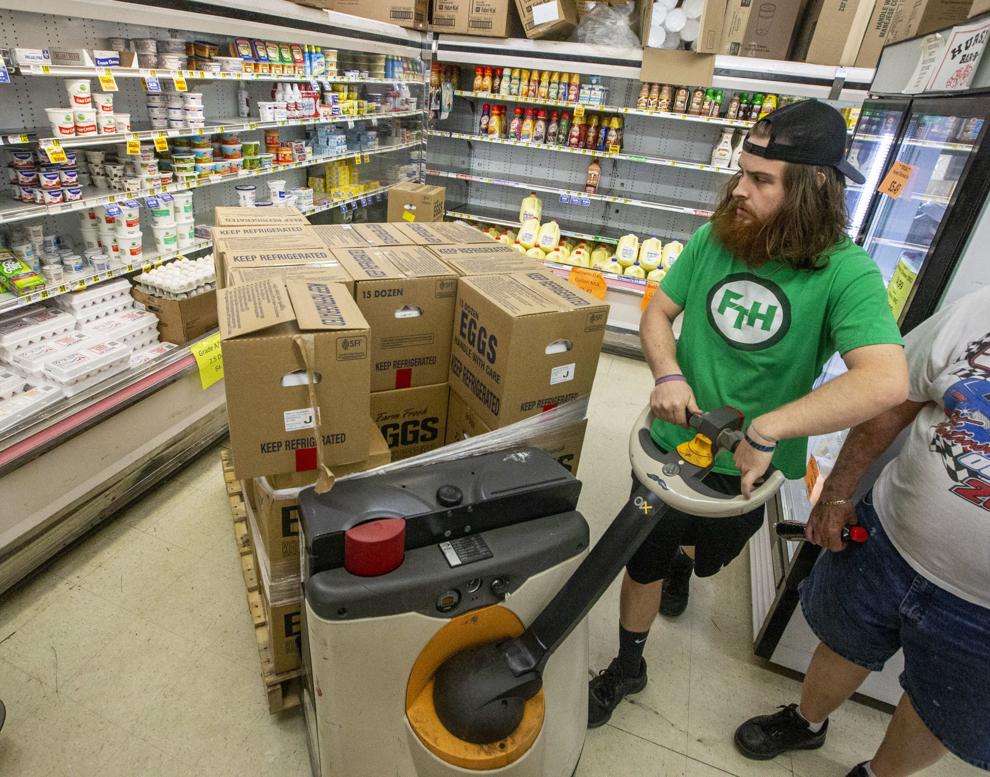 Groceries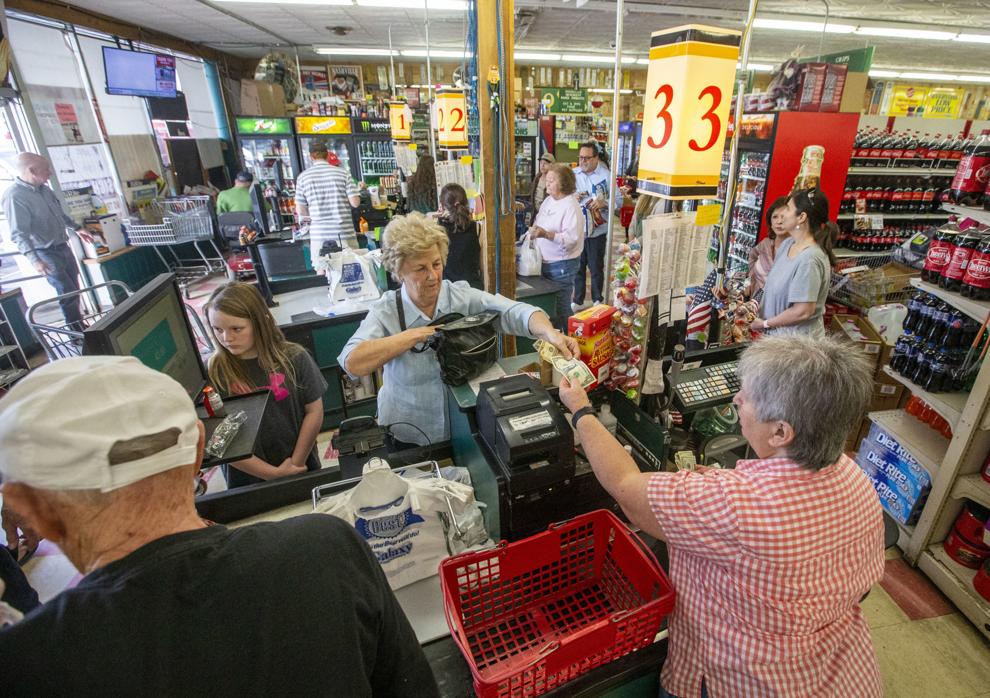 Groceries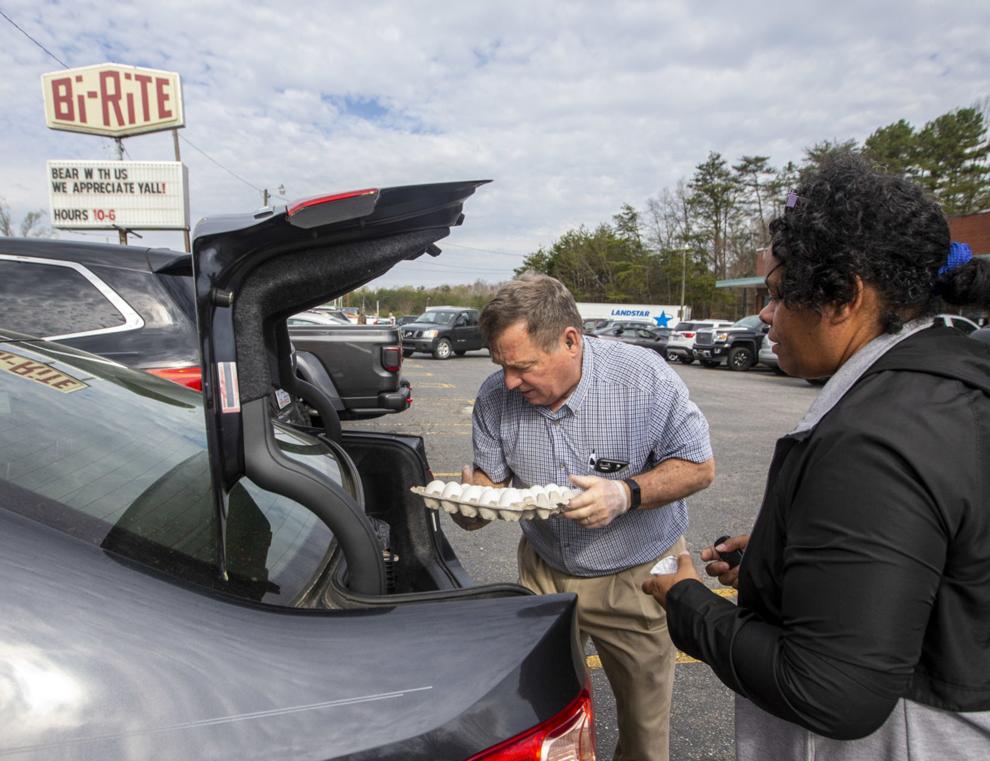 Groceries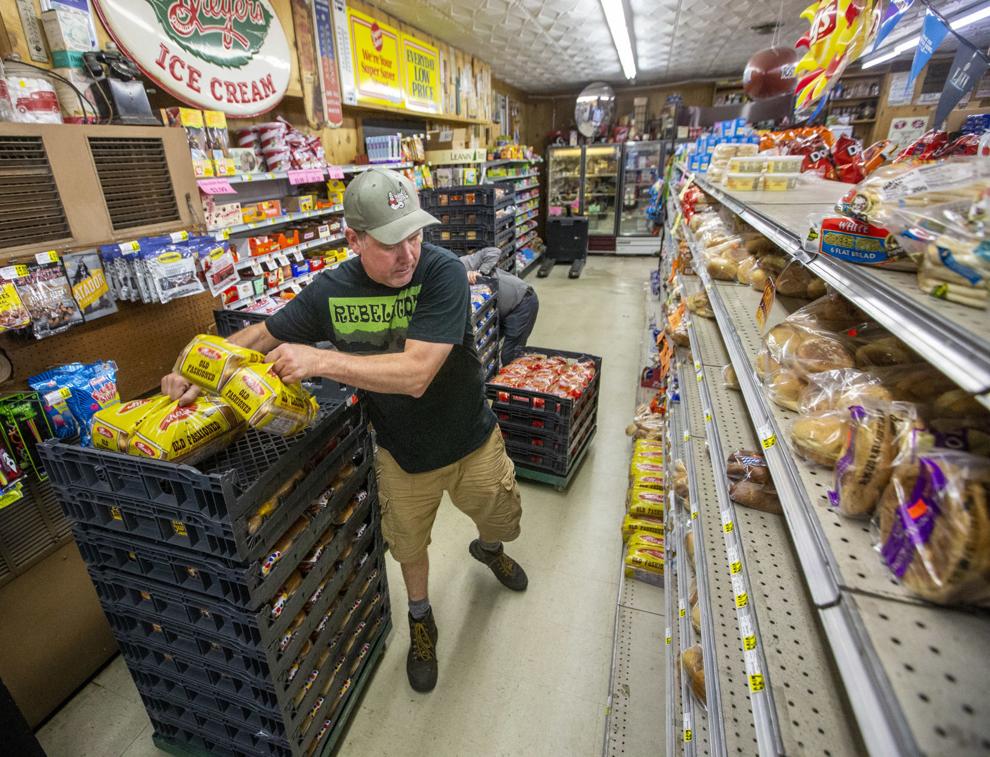 Groceries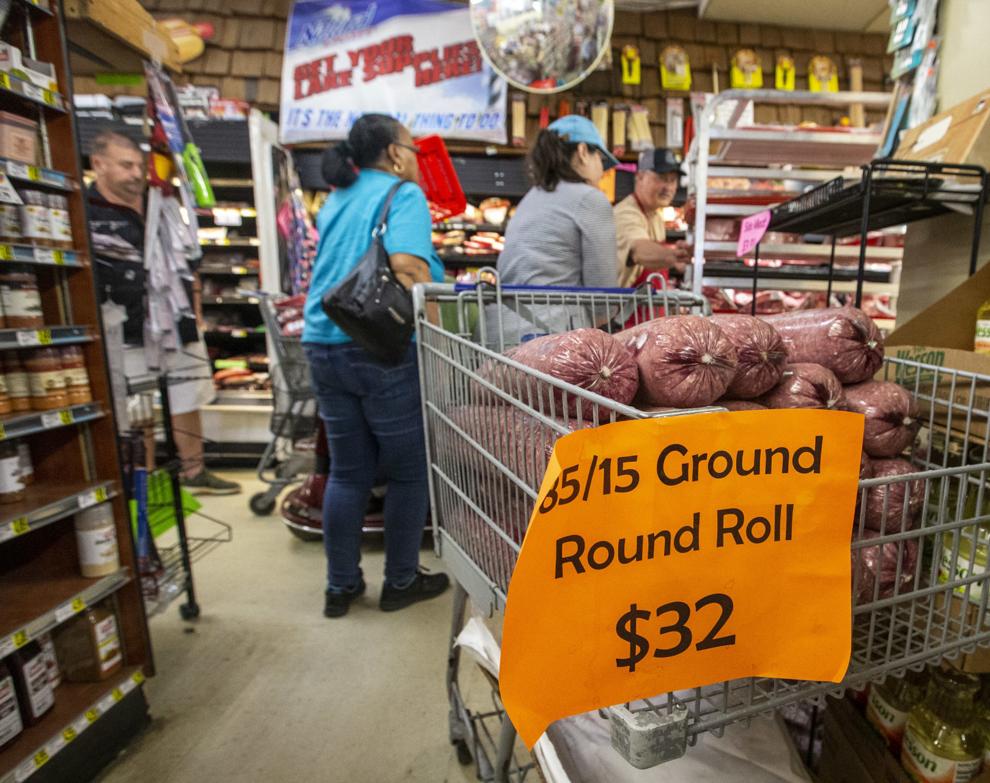 Groceries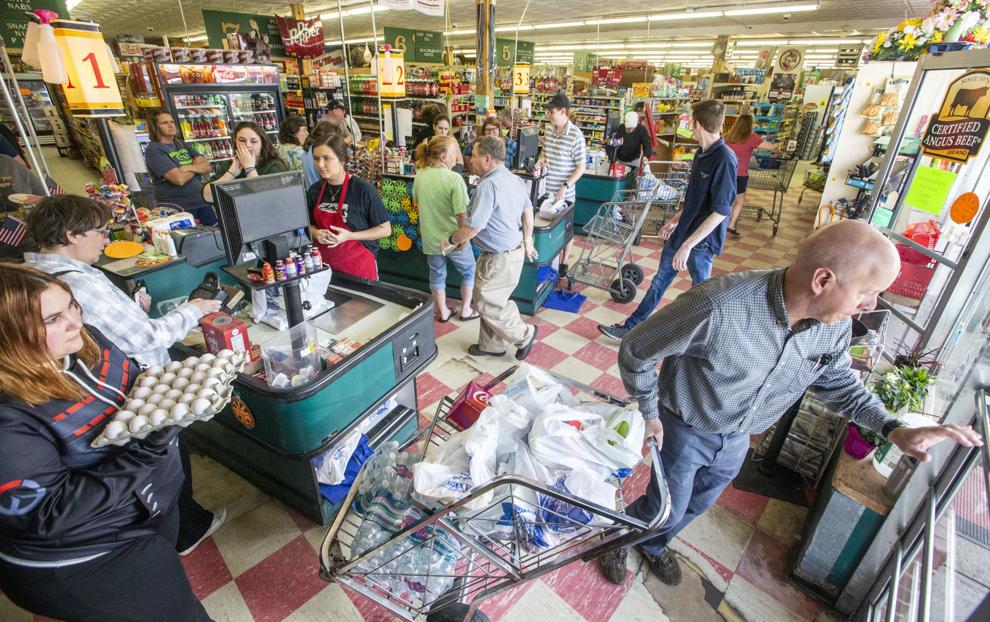 Groceries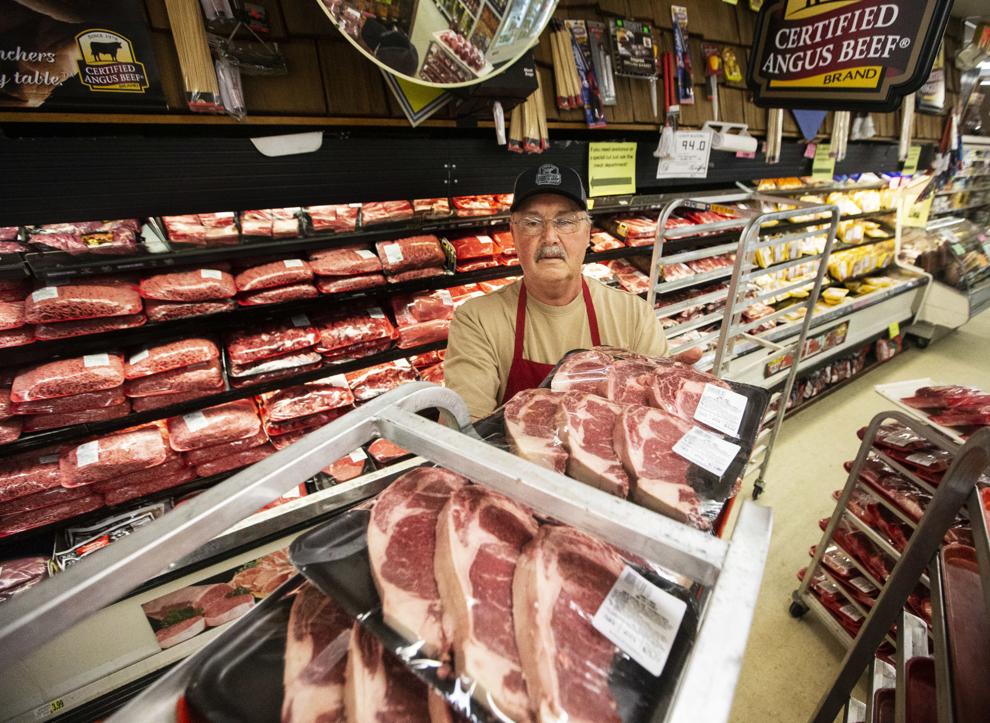 Groceries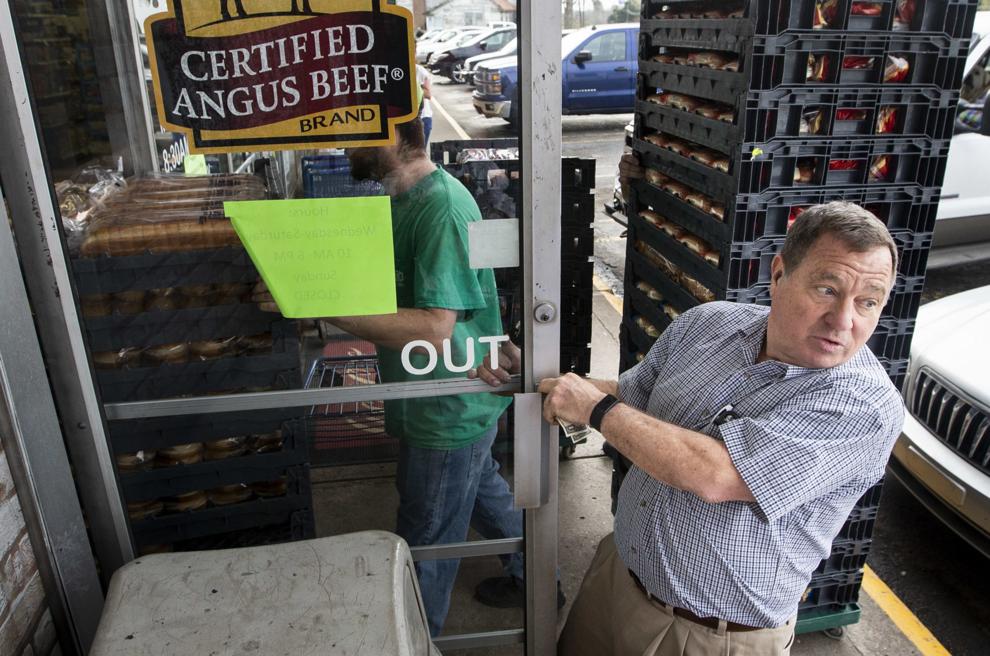 Groceries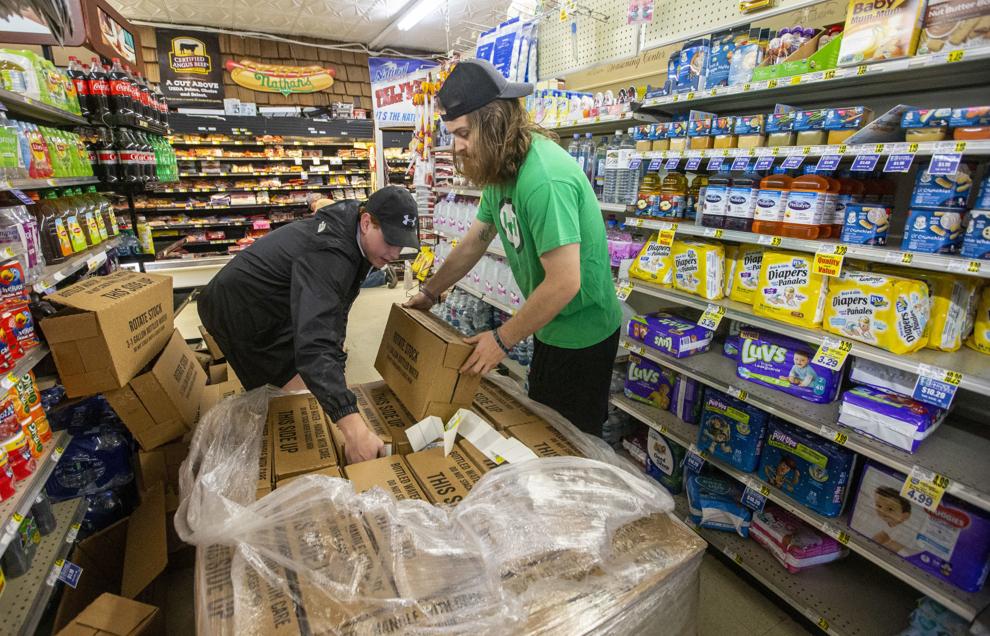 Groceries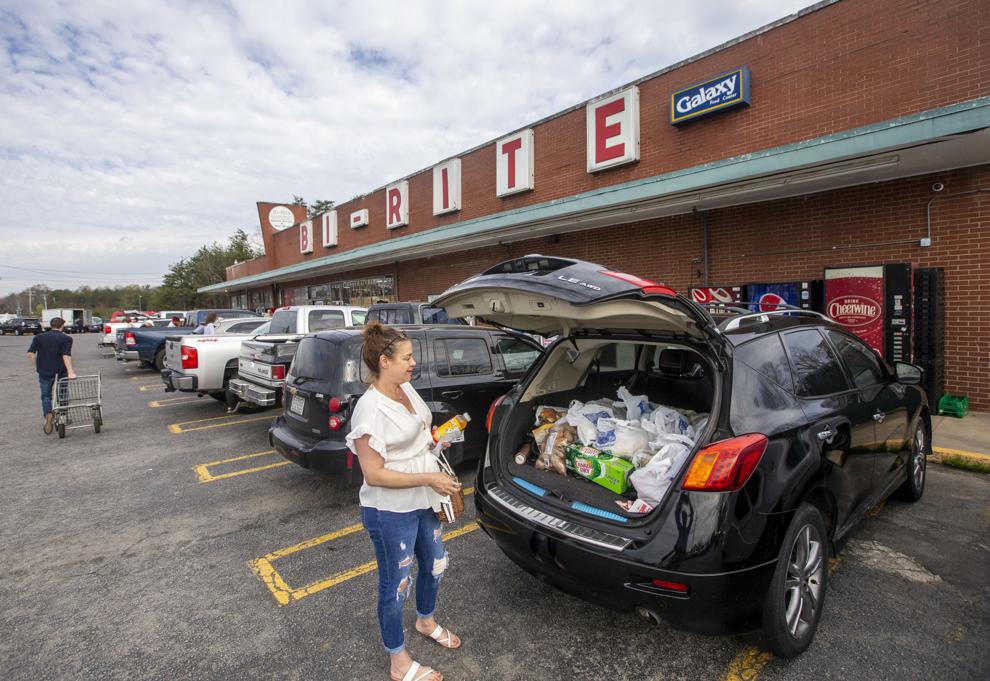 Groceries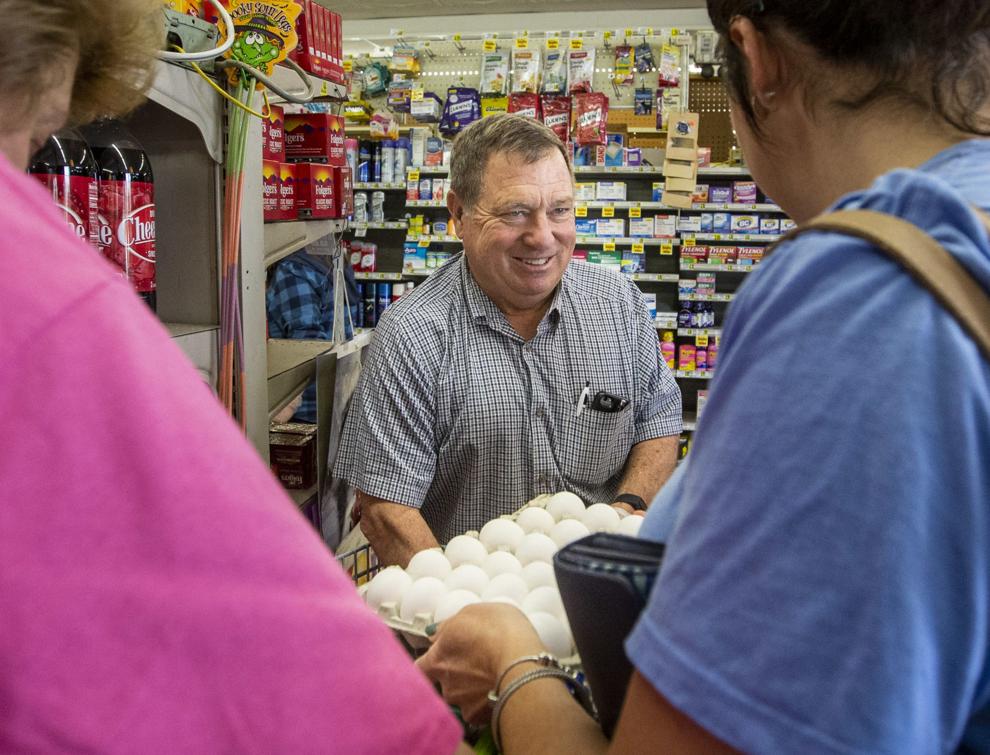 Groceries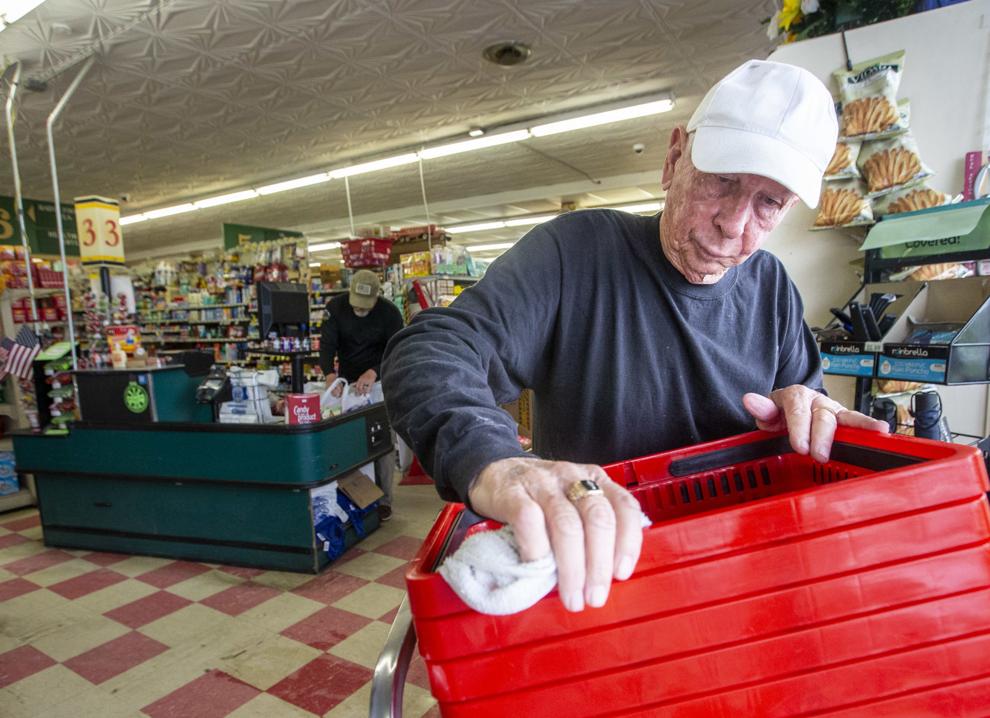 Groceries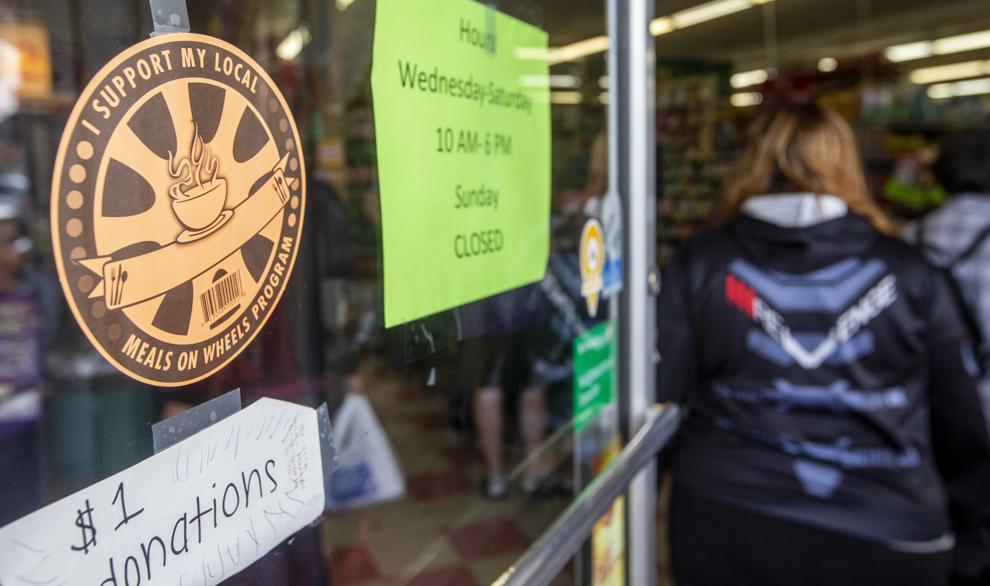 Groceries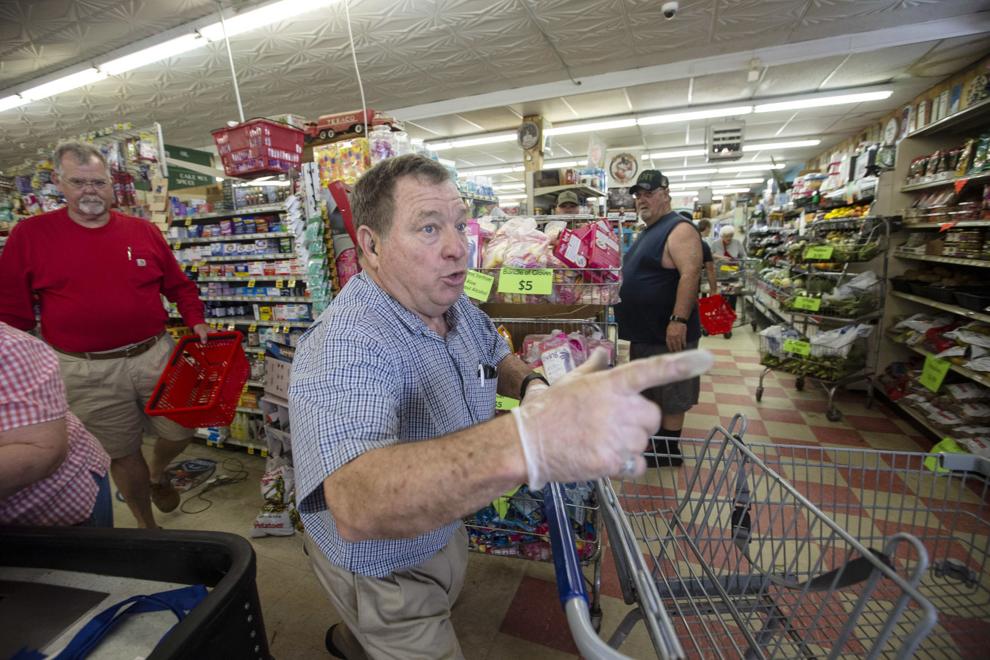 Groceries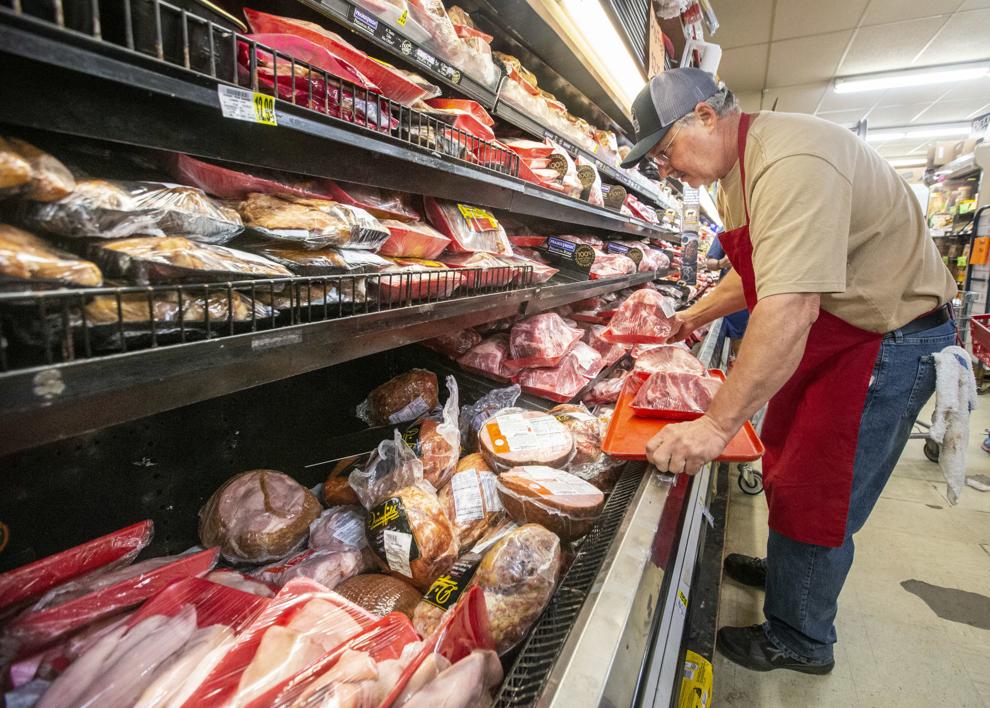 Groceries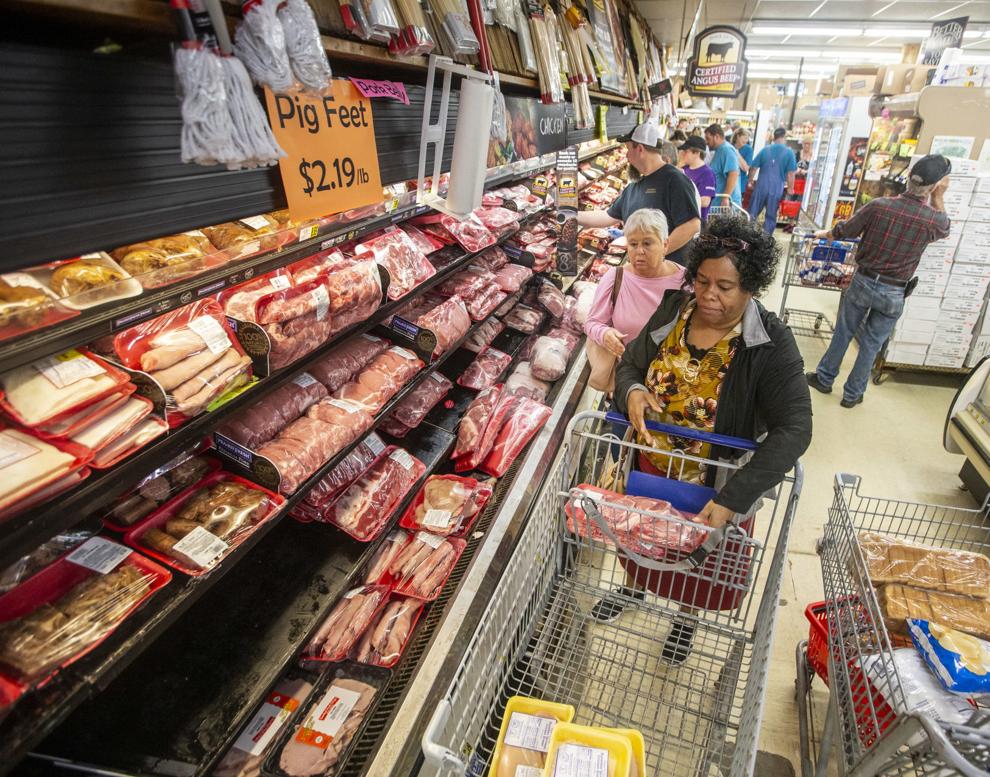 Groceries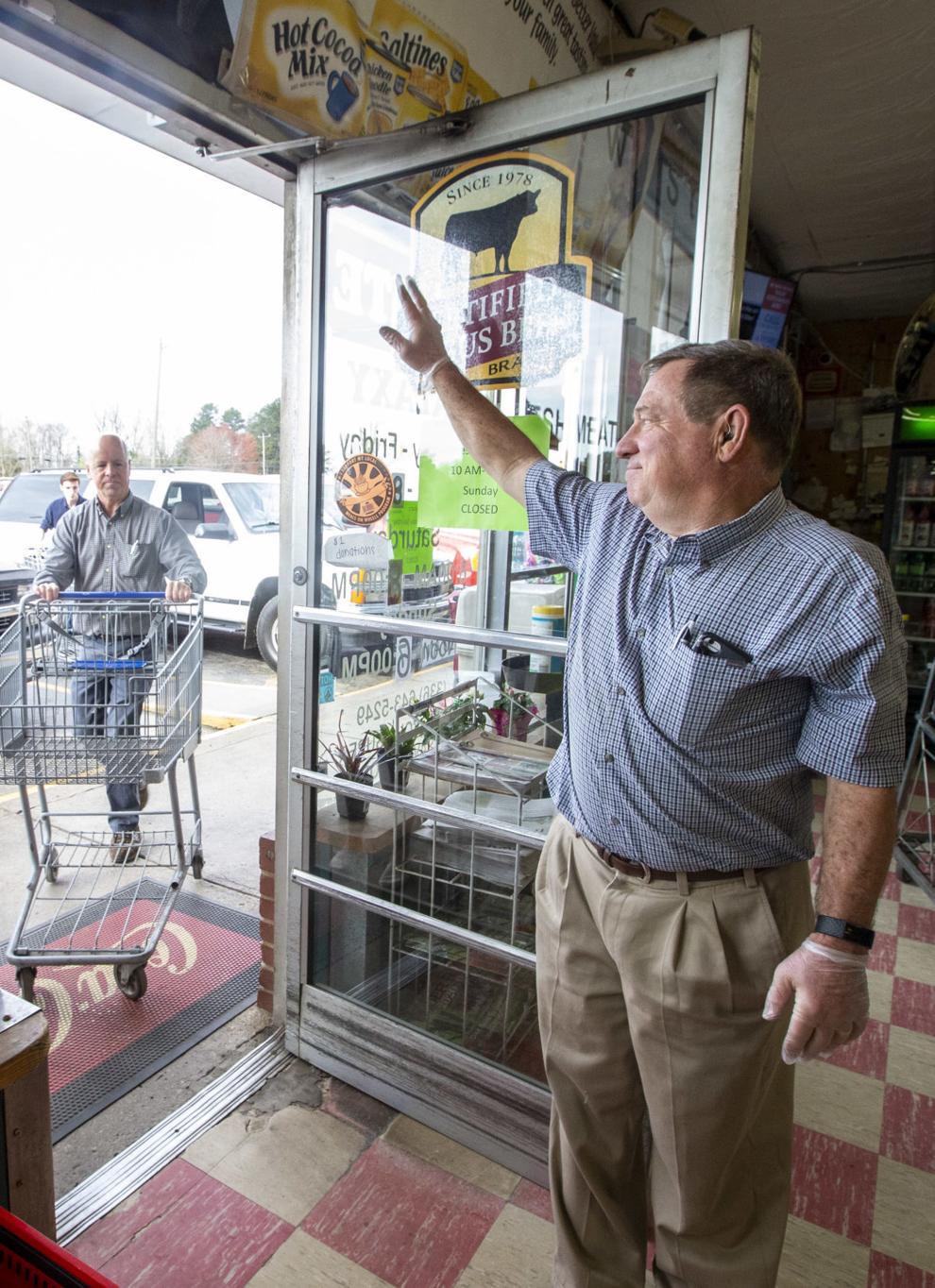 Groceries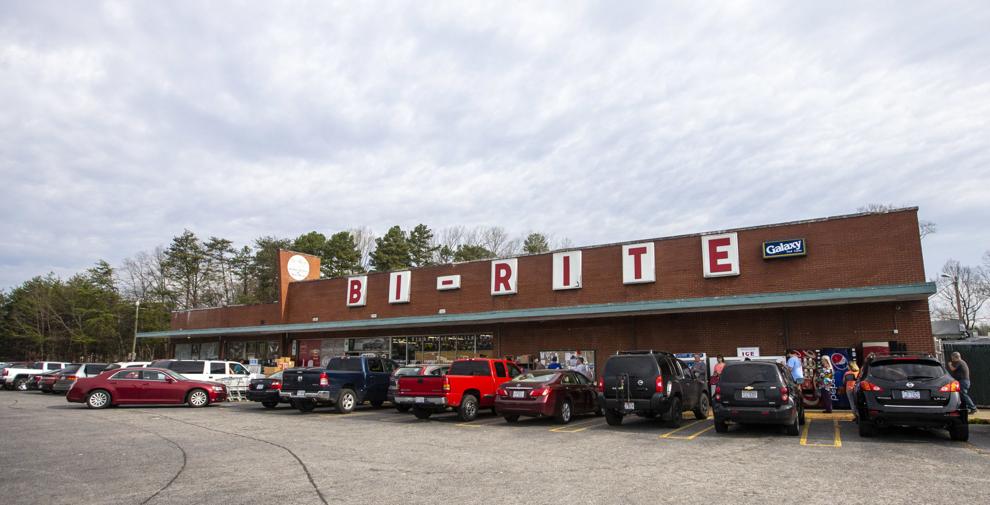 Groceries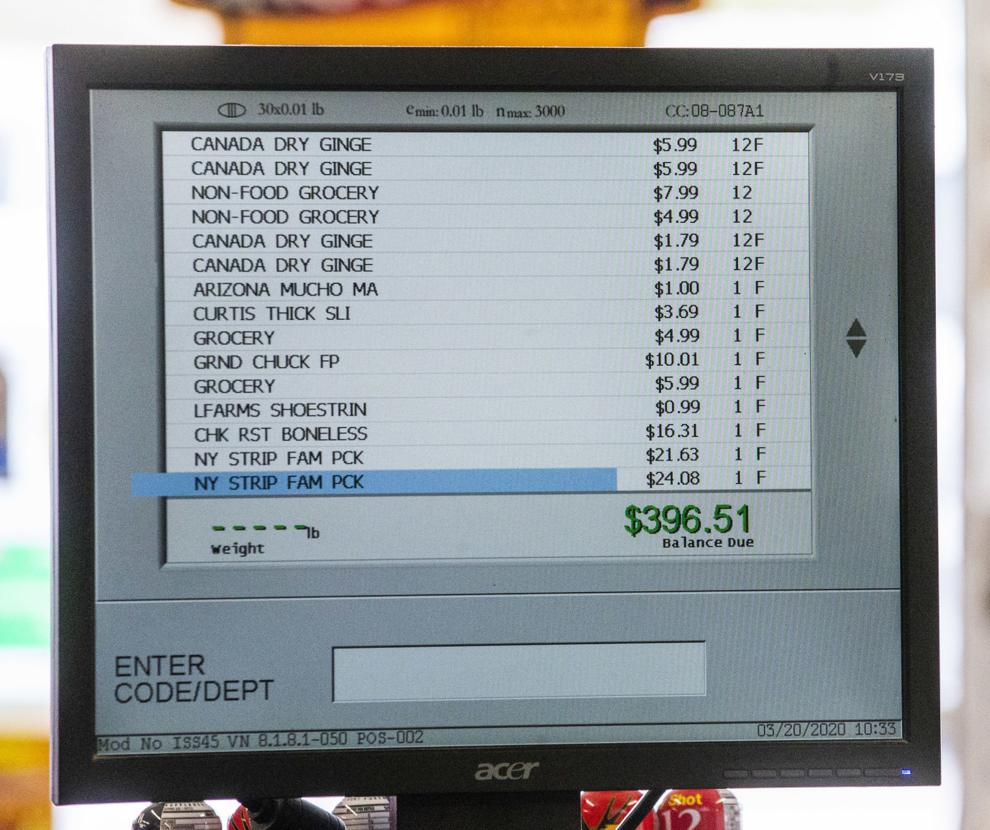 -- HIDE VERTICAL GALLERY ASSET TITLES --
Photos: Long line outside Costco Warehouse
Long lines outside Costco Warehouse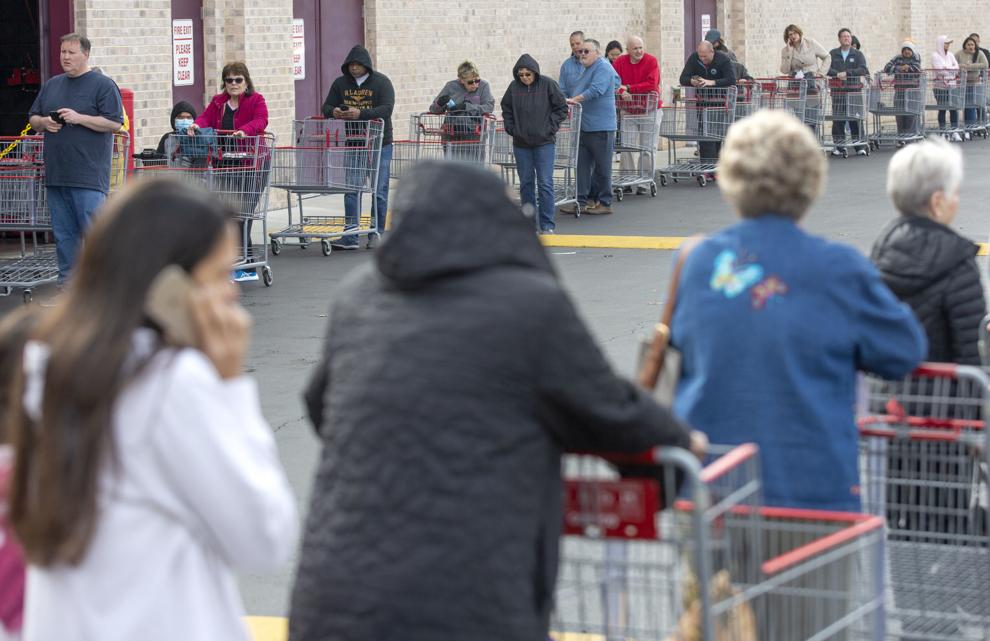 Long lines outside Costco Warehouse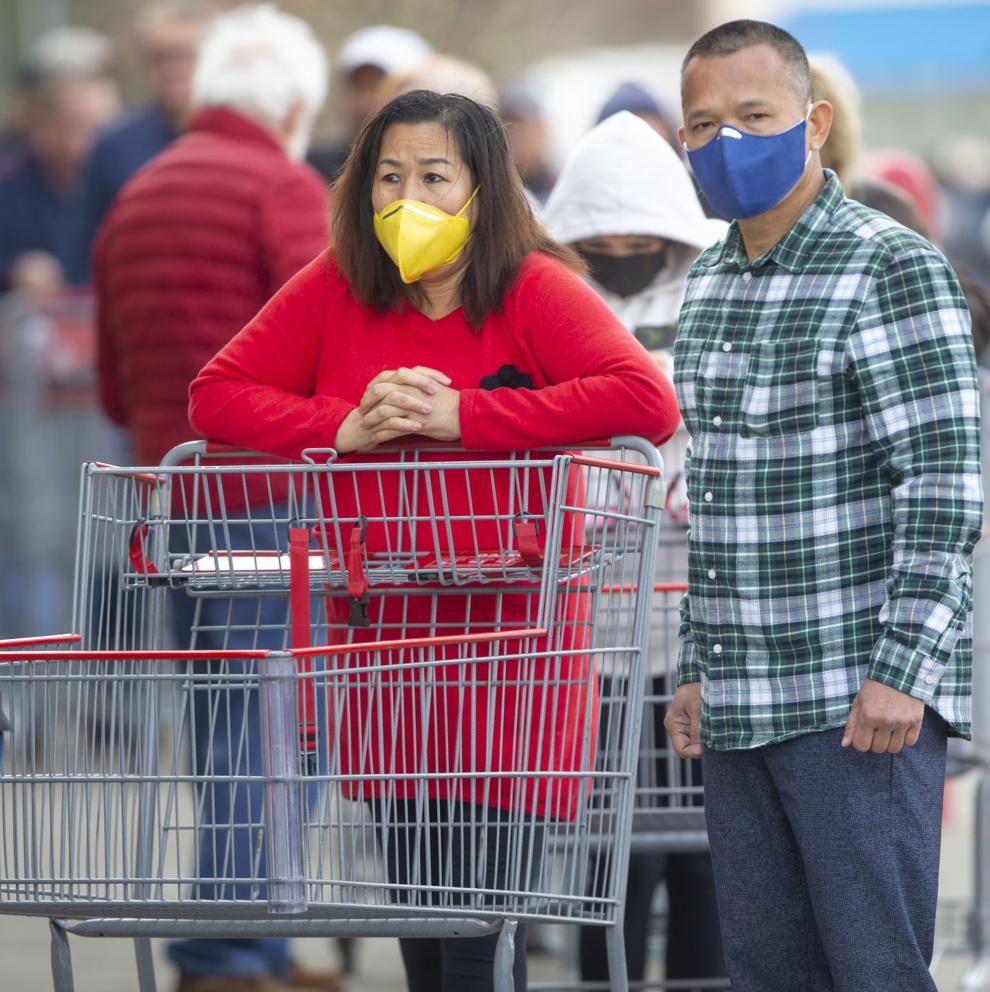 Long lines outside Costco Warehouse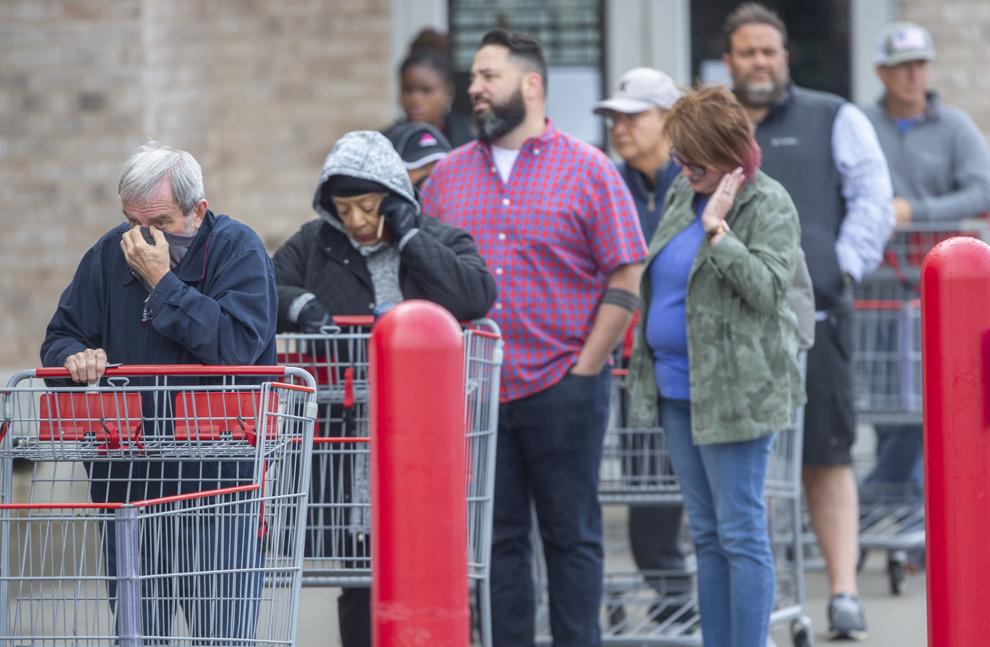 Long lines outside Costco Warehouse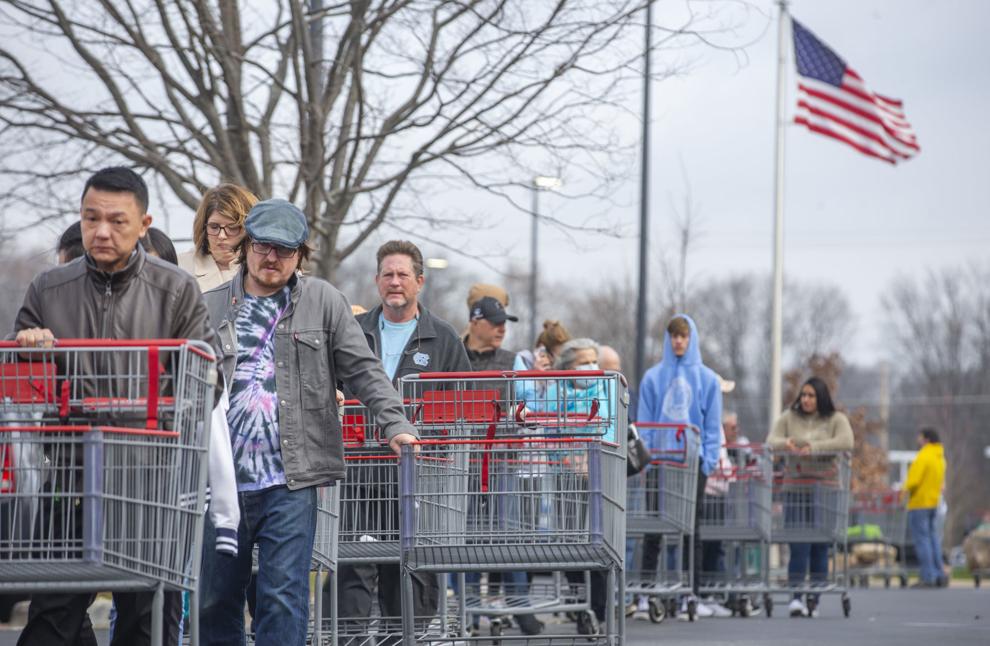 Long lines outside Costco Warehouse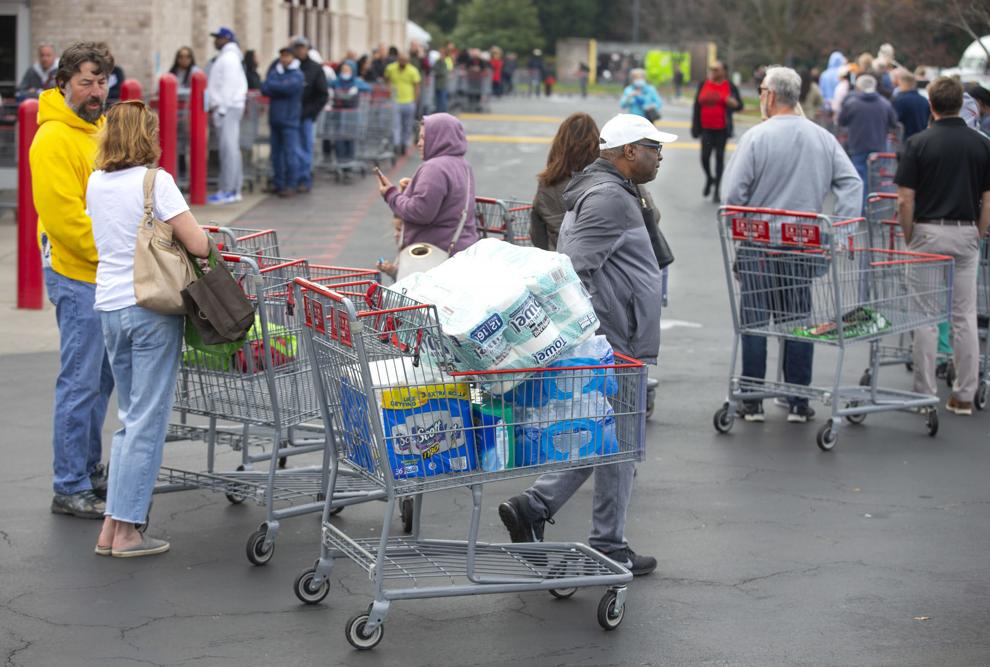 Long lines outside Costco Warehouse
Long lines outside Costco Warehouse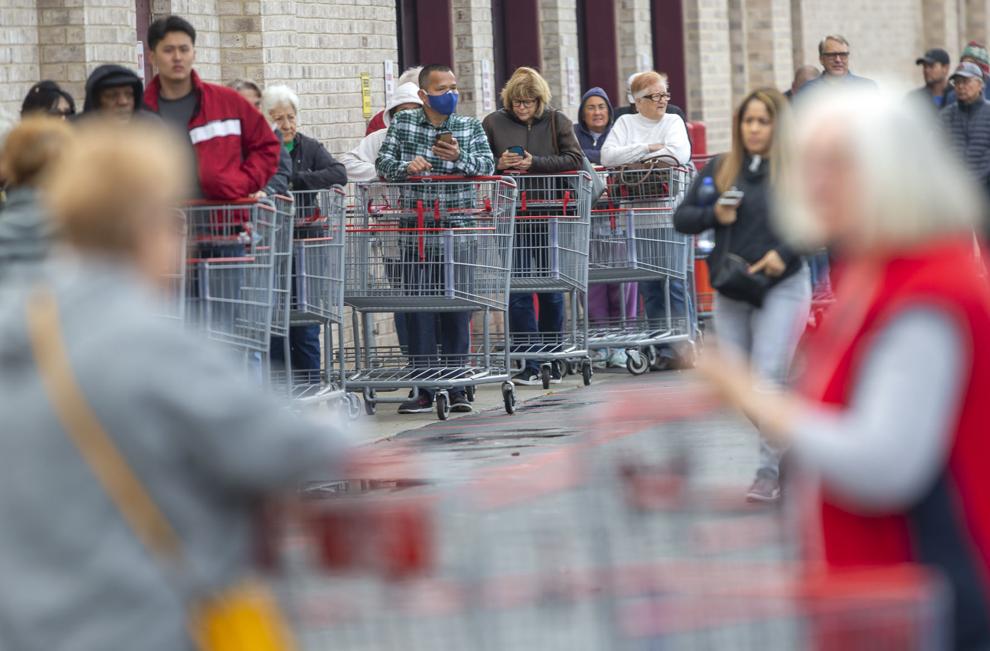 Long lines outside Costco Warehouse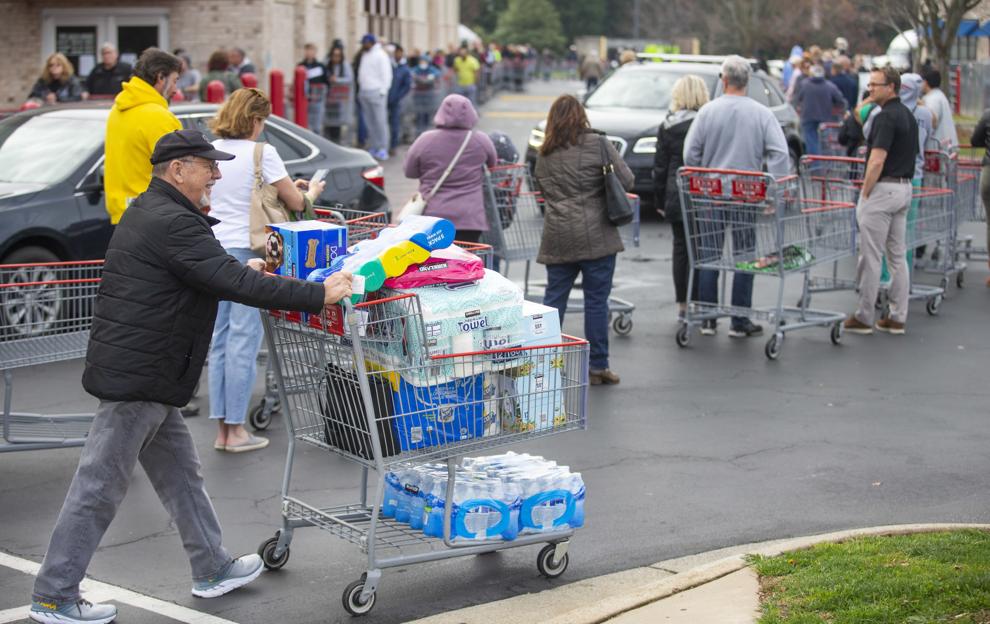 Long lines outside Costco Warehouse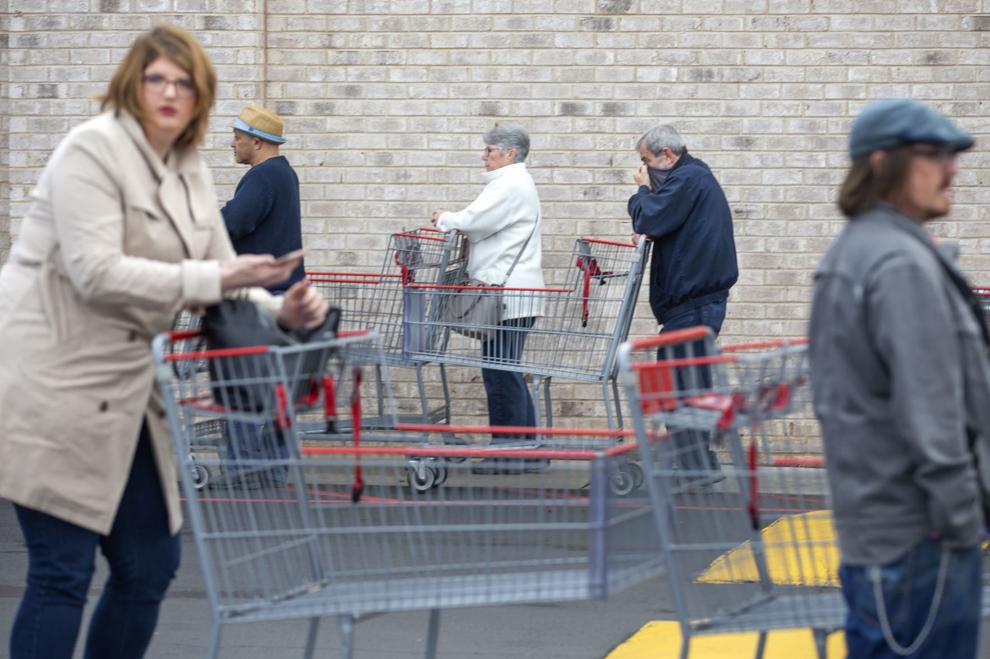 Contact Kenwyn Caranna at 336-373-7082.