GREENSBORO — How are your bike skills? A little rusty? Are you hesitant to ride beyond your neighborhood street?
A weekly ride starting Tuesday could help boost your confidence.
In its second year, the Easy Riders! bike series is designed to educate cyclists on good riding techniques.
"There's many, many rides that happen every day of the week — road rides, mountain bike rides, different triathlon training," explained Dale Brown, owner of cycles de ORO. "But none of them are for beginners or people who have not ridden maybe in years or anybody that just wants a nice conversational ride instead of, you know, hanging on for dear life."
Riders will travel on bike trails, greenways, low-traffic streets and utilize bike lanes where available.
"We want people to just be there, enjoy it," said Carl Fenske, a board member of an organization called Bicycling in Greensboro. "We encourage families to come. They're responsible for their own kids, of course, but we've had third-graders ride with us."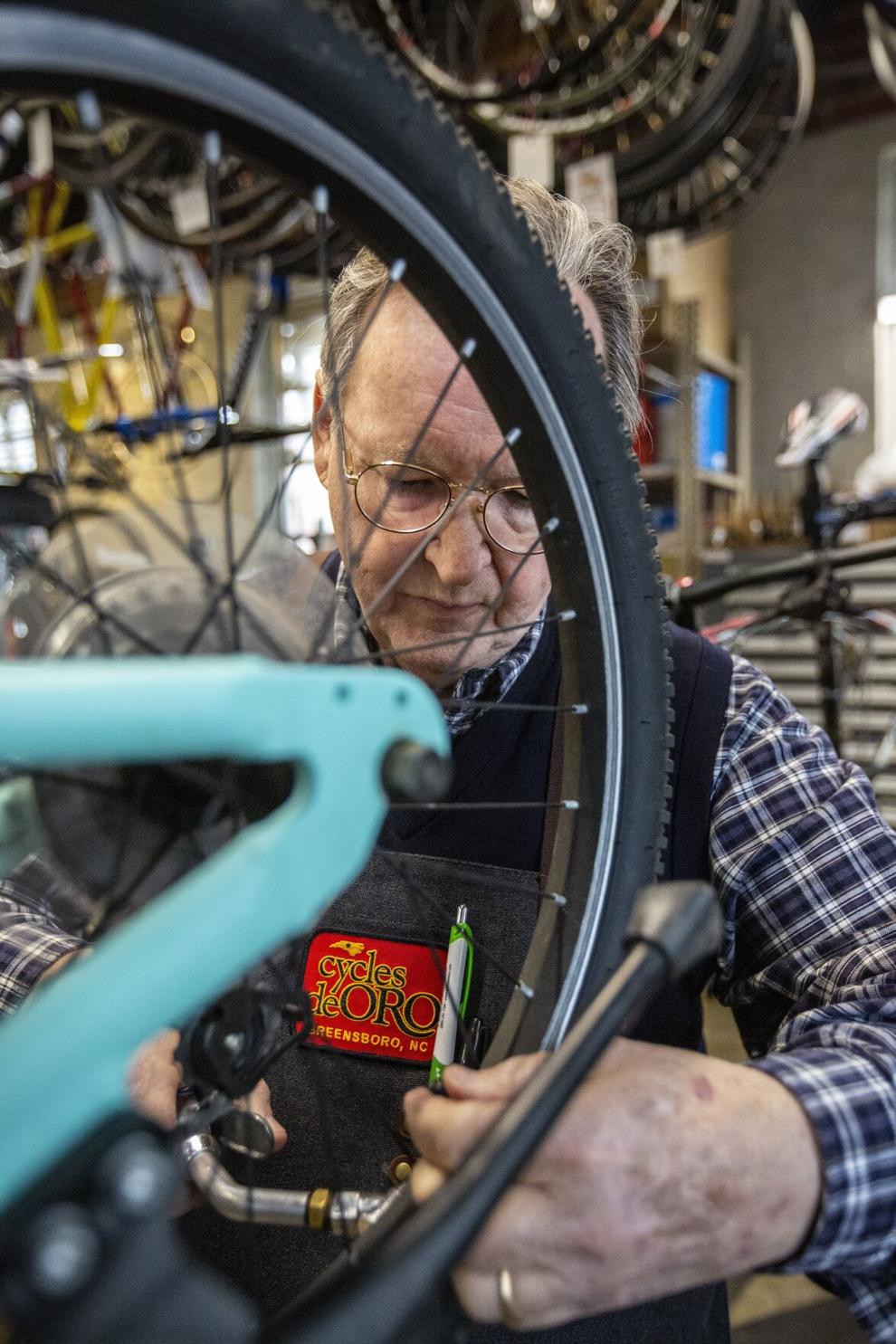 Brown and Fenske came up with the idea and kicked it off last year. Each weekly ride averaged between 10 and 20 riders during the season, which began in June and ended in October. 
"Some of them came and did virtually all of them and some of them just came for three or four and felt like they had learned what they needed to do and went off (on their own)," Brown said.
The routes change from week to week and volunteers from the Greensboro Velo Club, Bikesboro, Bicycling in Greensboro and cycles de ORO help out during the rides.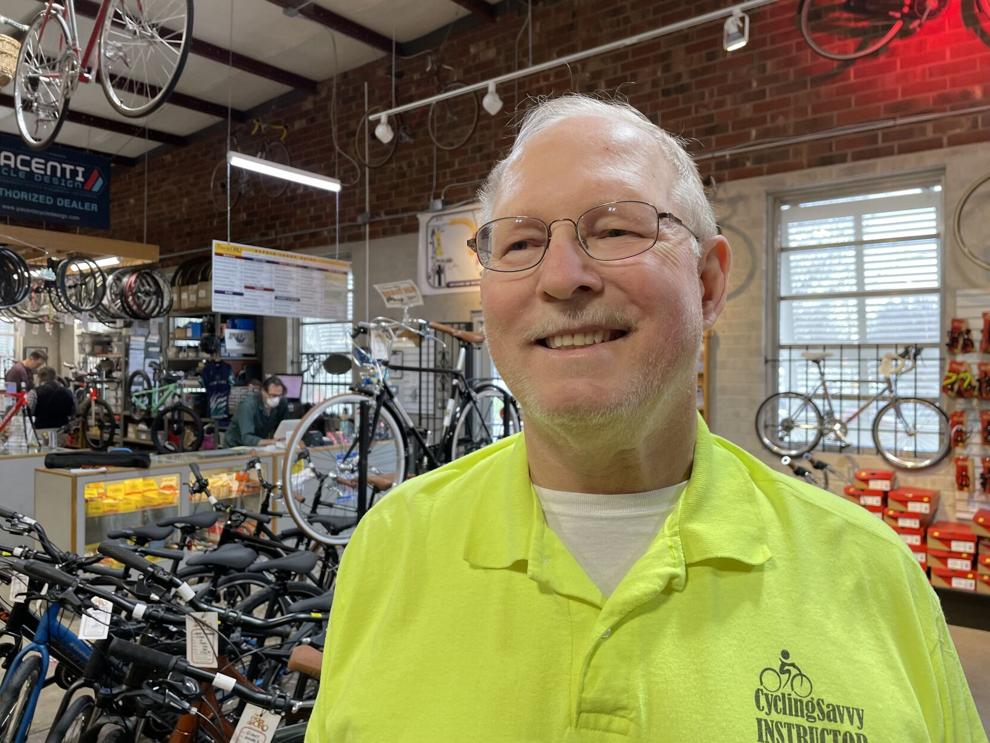 The rides last about an hour and cover six to 10 miles. Participants ride two abreast, which is safer for motorists to pass rather than a long row of single-file riders, Fenske said.
The routes begin and end at cycles de ORO (701-A Hill St just off Battleground Avenue). There's a "meet and greet" at 6 p.m. and short briefing before the ride starts at 6:30 p.m.
There are stops along the way for bike safety "educational minutes" and also to see points of interest in the community.
"We make it a pretty slow pace, but we never leave anybody behind," Fenske said.
Organizers help participants check their bikes for basic safety before the ride and there's a "sweeper" who carries a tool kit in case of a mechanical issue.
"It's educational, but it's also fun and the main thing is support," Brown said. "We're there to support people in their learning and their involvement in cycling so they can enjoy it and open their horizons to more places to go and more times to ride their bike."
In the fall, Fenske said organizers plan to start a similar program for night rides.
"It's really for people who want to learn how to ride at night or especially people who commute or want to," he said, "because you always ride in darkness either in the morning or at night."