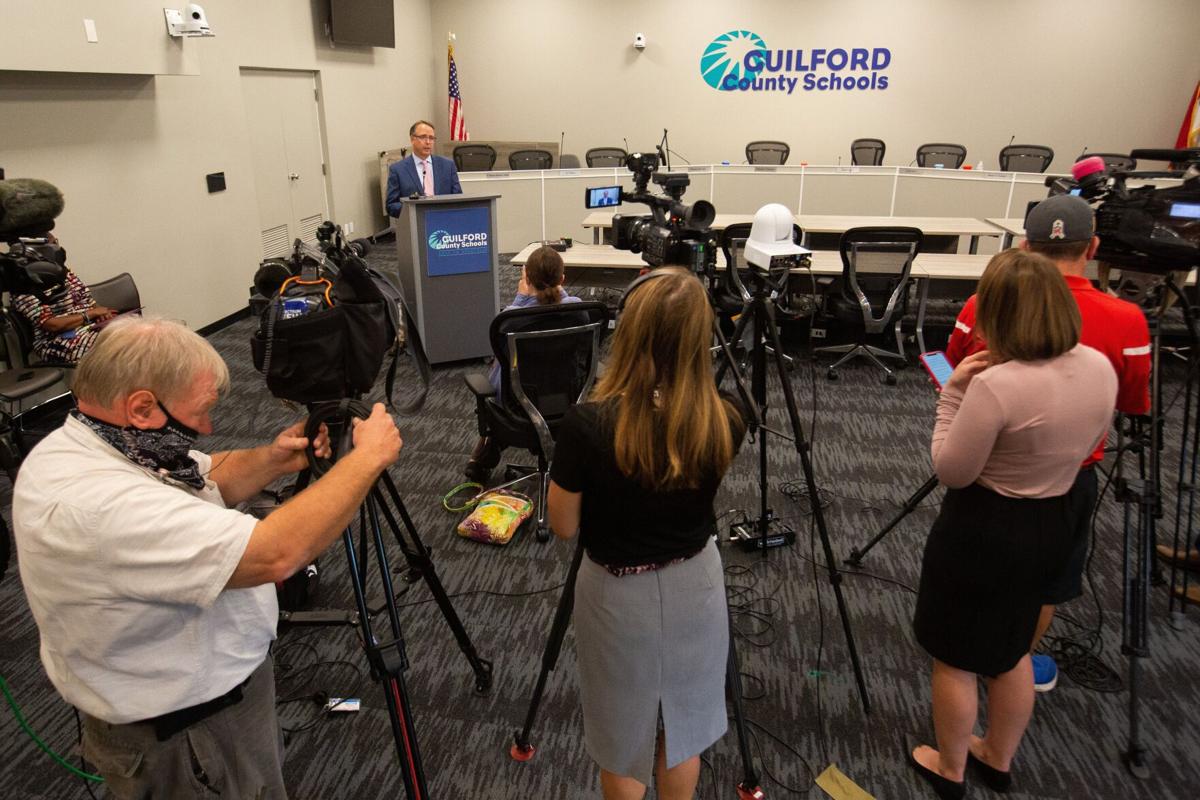 GREENSBORO — Guilford County Schools is heaping praise on the unnamed students whose tips led to the confiscation of a gun on Northeast Guilford High School's campus on Monday.
Mike Richey, the district's new executive director of emergency management and school safety and security, spoke with local media at a news conference on Wednesday. He said its been a tense few weeks for Guilford and other school districts across the nation, especially following the fatal shooting of a student at Mount Tabor High School in Winston-Salem last month.
Also last month, High Point police arrested a Southwest High School student for making threats on social media against five Guilford County high schools.
And just this past Saturday, a juvenile was arrested for posting a threat to High Point Central High School.
Richey said that during all this, school officials and law enforcement have been dealing with a wave of unfounded rumors related to school violence that spread from person to person and through social media.
Wading through all of that is a challenge, he explained. Authorities have to first discover what's circulating, then try to trace it back to its original source, which becomes increasingly difficult the more people share it.
"We really need the original source ... to come to the school administrator or to law enforcement," he said. "We are fine with either one because we are going to be working together."
Students who reported the situation at Northeast Guilford, Richey said, did the right thing.
Now, two juveniles face criminal charges after a stolen handgun was found inside a vehicle in the school parking lot. The juveniles, who were not identified because of their ages, are charged with possession of a weapon on educational property and possession of a stolen firearm.
"The students that made the report, they found the right person. They didn't put out texts to their friends and rumors on social media," he said. "They found a person of authority, told them what was going on, and that person reacted exactly as they should and handled that situation before there was any opportunity for someone to get hurt."
Contact Jessie Pounds at 336-373-7002 and follow @JessiePounds on Twitter.