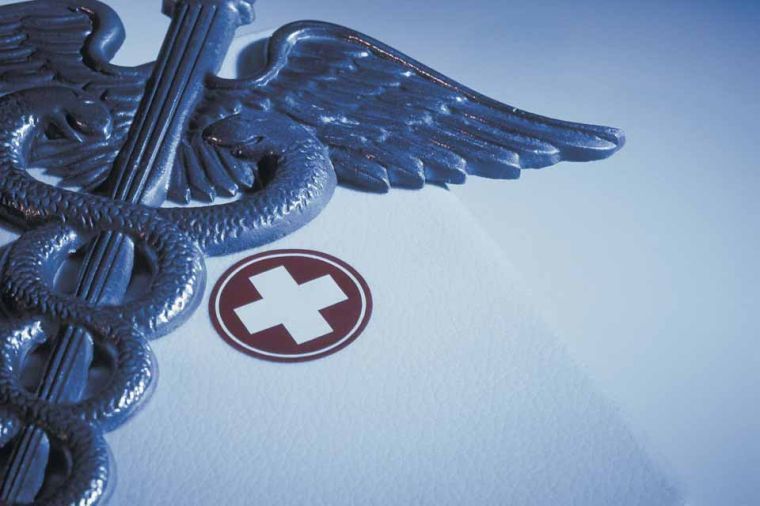 A national study on the average time spent waiting in hospital emergency rooms has confirmed what many of us have experienced: If it feels like time is moving slowly, that's because it is. 
For Moses Cone Hospital in Greensboro, the average wait time was 5 hours and 55 minutes for those who were admitted, and 3 hours and 26 minutes for those examined and released.
Patients in Forsyth County's two largest emergency departments waited on average between nearly five hours to just more than six hours before being admitted.
For those emergency room patients who were treated and sent home, it still took about three hours to complete the process.
The study was conducted by ProPublica, an investigative news organization that reviewed roughly four years of federal data.  
The wait time measures what the federal Centers for Medicare and Medicaid evaluates as "timely and effective care." ProPublica said that "average time refers to the median wait time — the midpoint of all patients' wait times."
Most people who go to an emergency room for treatment typically are seen initially by a doctor or medical practitioner.
"While timing can vary depending on why someone came to the ER — a sprained ankle may take less time to treat than unexplained chest pain — long wait times are often signals of overcrowding or staff shortages," ProPublica said.
As has been the case during some recent flu seasons, the wait time can be even longer from December through February, a time when more people are exposed to the flu virus.
The average wait time at Forsyth Medical Center was 4 hours and 51 minutes for people who were admitted, and 2 hours and 48 minutes for people examined and released.
The average wait time at Wake Forest Baptist Medical Center was 6 hours and 13 minutes for people who were admitted, and 3 hours and 8 minutes for people examined and released.
"Novant Health is not familiar with the ER Inspector report and cannot comment on its value to consumers without a better understanding of the measures included and how that information can be used to provide the best possible care for our patients," a Novant Health spokesperson said. "Patient safety is paramount to Novant Health and we encourage patients to use all available resources to identify which health care decisions are right for them."
Kenneth Rempher, Cone Health's executive vice president of acute-care services and chief nurse executive, said that for patients with less critical conditions, "we have seen good early results from pilot projects in reducing wait times in our emergency departments."
"We continue to expand options for convenient care in our community, including telemedicine, urgent care and primary care." Rempher said.
Other findings
ProPublica also reported on the number of emergency room-related violations, as identified during the investigation of a complaint.
Hospitals that participate in Medicare are subject to health and safety regulations that include inspections on a non-yearly basis. They also are evaluated on how they respond to consumer complaints.
Medicaid "only publicly releases violations found during the investigation of a complaint," ProPublica said.
The group said violations primarily come from not properly assessing and treating patients, inadequate medical and nursing staff, and not following emergency room policies and procedures.
It also includes violations of the federal Emergency Medical Treatment and Active Labor Act, which requires emergency rooms to provide a medical screening examination and treatment to stabilize anyone who comes to the emergency department, regardless of their ability to pay.
Wake Forest Baptist was found to have had five violations since January 2015, while Moses Cone had two and there were none at Forsyth Medical Center. 
With five each, Wake Forest Baptist Rex Healthcare in Raleigh tied for the most by an urban hospital in North Carolina.
ProPublica said the study can be used as a tool to determine which hospital emergency department to choose for health care that is not life-threatening.
ProPublica warned that "if you think you are having a heart attack, stroke or other life-threatening emergency, do not use ER Inspector. Call 911 and seek care immediately."
In 2018, Medicare removed a measure of the average time patients with broken bones had to wait before receiving pain medications.
It made that decision based mostly on concerns that that measurement "may create undue pressure for hospital staff to prescribe more opioids."
"Experts caution that very small differences between hospitals for a given measure are unlikely to correspond to noticeable differences in the real world," it said.
Billboards
Several health-care systems, including Novant Health Inc., have used billboards along interstates and major highways to tell what the wait times are in their emergency rooms.
Novant deployed the strategy for its Clemmons, Forsyth, Kernersville and Thomasville medical centers. The billboards provided the average wait time over an hour period, with the time updated every 15 minutes.
The health-care systems also post wait times for individual hospitals on their websites.
Those times "represent the estimated average amount of time from entering the emergency department to being placed in a treatment area," Wake Forest Baptist says on its website.
In most instances, the time typically ranges from 15 minutes to an hour.
"Cone Health never posted emergency-department wait times online," spokesman Doug Allred said. "We did post urgent-care wait times for a while."
The billboards were part of a national trend with no set standard for how wait times are defined, according to industry and advocacy groups.
Numerous reports have presented the pros and cons of the initiative, with most recommending caution by health-care systems and consumers.
Some hospitals offer an online service to allow individuals to secure a reserved time at an urgent-care center.
The Emergency Medicine Residents' Association said the federal government is playing a role in the billboards strategy by tying emergency-department wait times to Medicare and making the times available at www.hospitalcompare.hhs.gov.
"Although supported by the government, there are many in the medical community who oppose advertising wait times," the association said. "One argument is that hospitals which advertise wait times do so simply to lure patients away from competing hospitals."
The American College of Emergency Physicians report found that "publication of desirable wait times engenders goodwill with hospital administration and improves the image of the ED within the surrounding community.